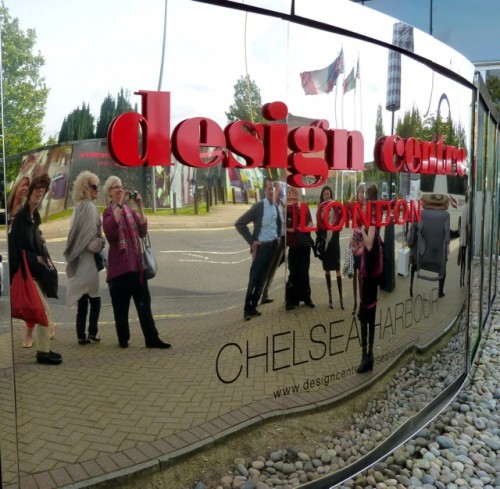 It would be impossible to discuss interior design in London without mentioning the beautiful Design Centre Chelsea Harbour. Our trip there coordinated with the opening day of FOCUS, their annual design show. This is when we visited the beautiful showrooms of sponsors Samuel Heath and Victoria + Baths, covered here. In addition, most of the showrooms offered something special – discussions, book signings or at least champagne!!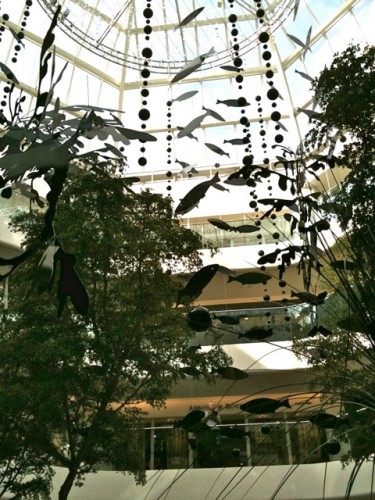 The showrooms are centered around the dramatic lobby/cafe where this beautiful mobile hangs, culminating in the dramatic glass dome atop the building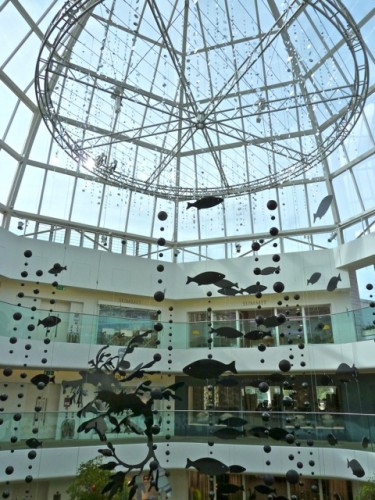 Beautiful floral arrangements adorned the showrooms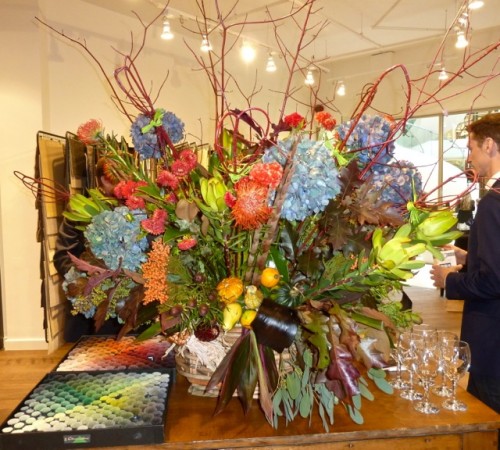 After visiting several, we attended a private talk with Decor 8′s Holly Becker, who offered insights on the genesis of her blog, tips for success and a peek inside the creation of her book.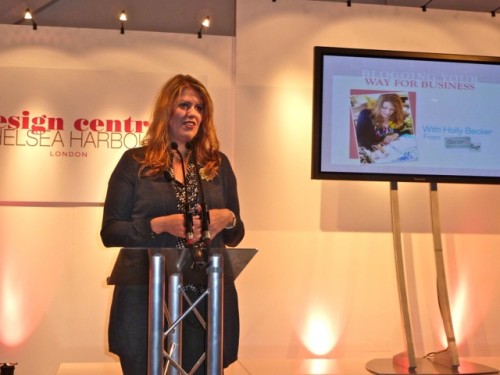 There was design inspiration everywhere. I loved all the striped and patterned rugs.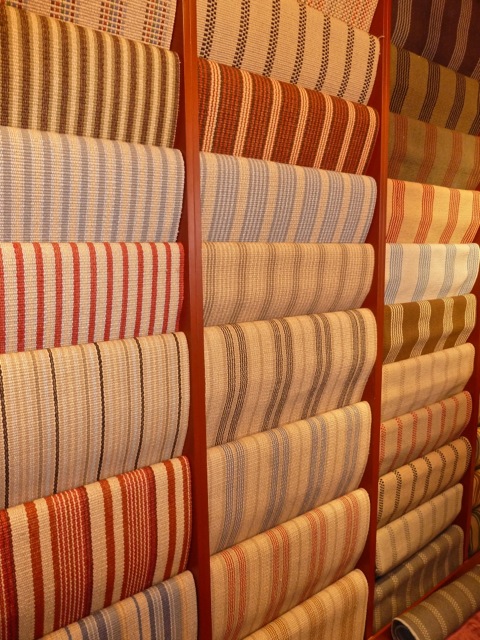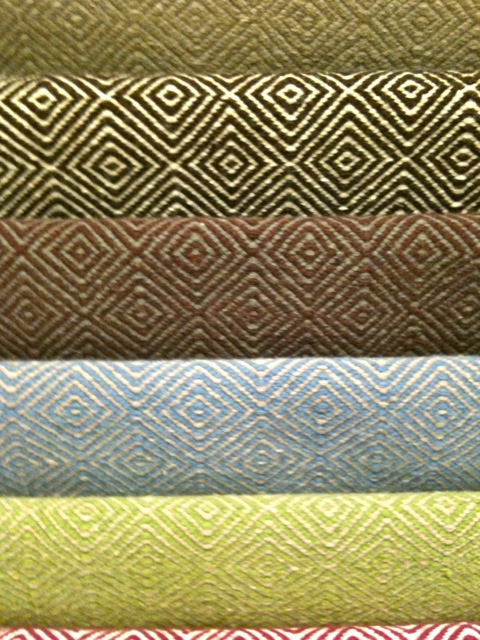 the orange trim at Abbot and Boyd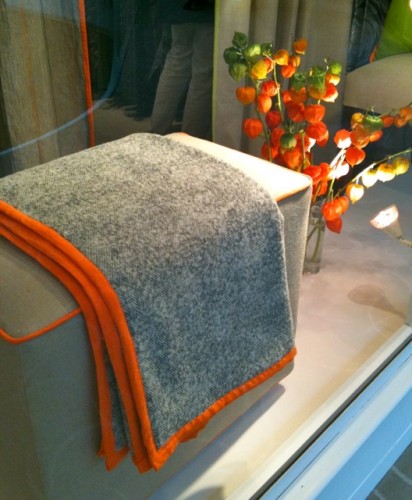 the lovely furniture at JVB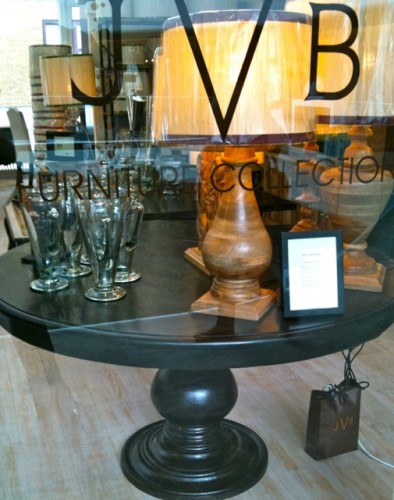 I loved the clean classic lines at Davidson furniture. Their pieces were streamlined and beautifully made with lovely finishes and elegant hardware.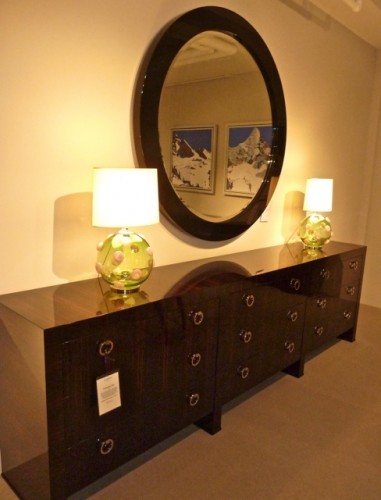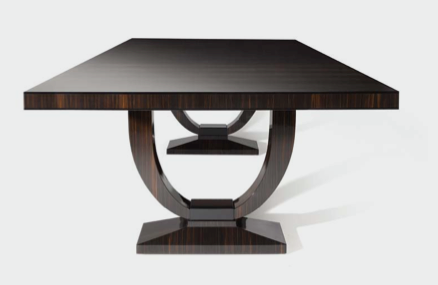 As we rounded the corner to see the back court showrooms, look who we ran into!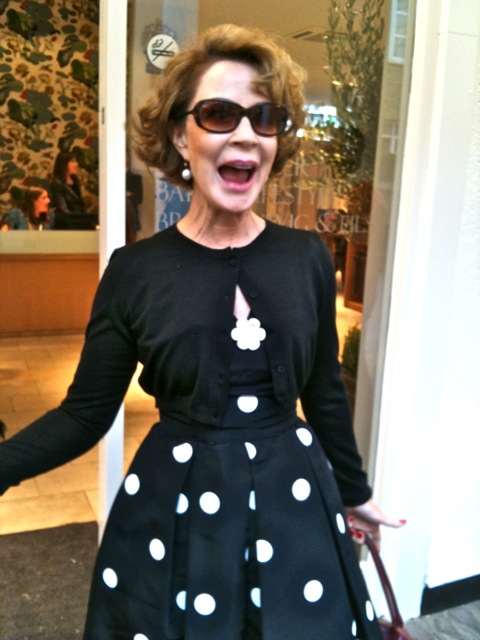 Barbara Barry was on her way to give a design lecture hosted by House & Garden.
Many of us loved the incredibly chic showroom of Italian company Dedar,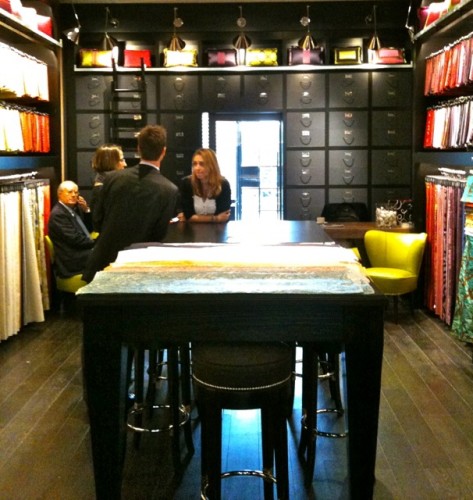 who has a new joint venture with Hermes. Together they have formed a new company, Faubourg Italia, which produces an entire collection of upholstery fabrics, wallpaper and carpets. Here is a sneak peek.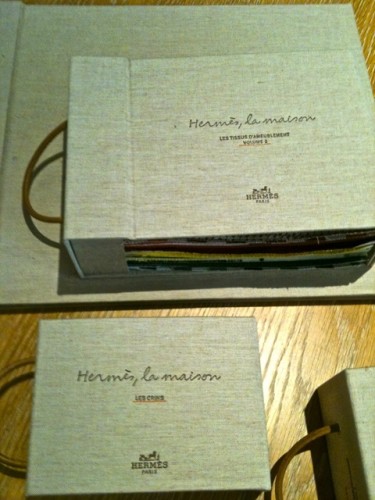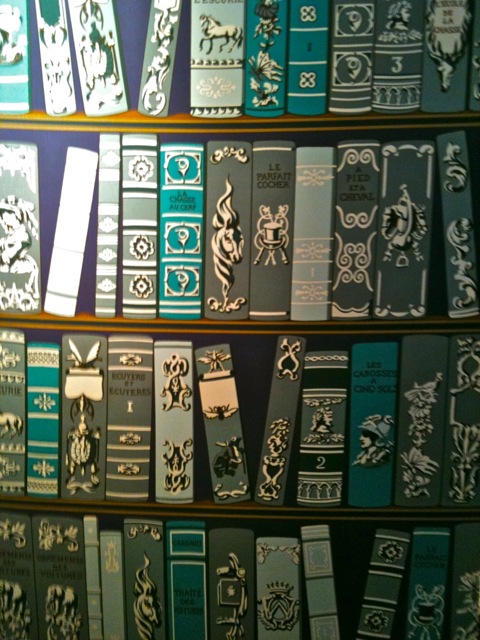 Our last stop was the beautiful new showroom at GP&J Baker. Many of us coincidentally showed up there together so of course we had to toast our good luck.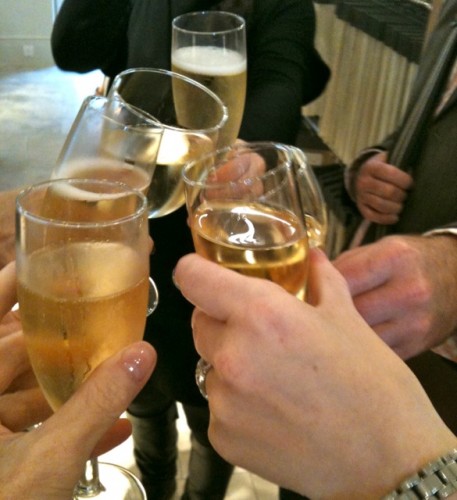 It was my never-ending quest for orange that led me to this beautiful chair, but I think it was the champagne that was responsible for the cheeky attitude!!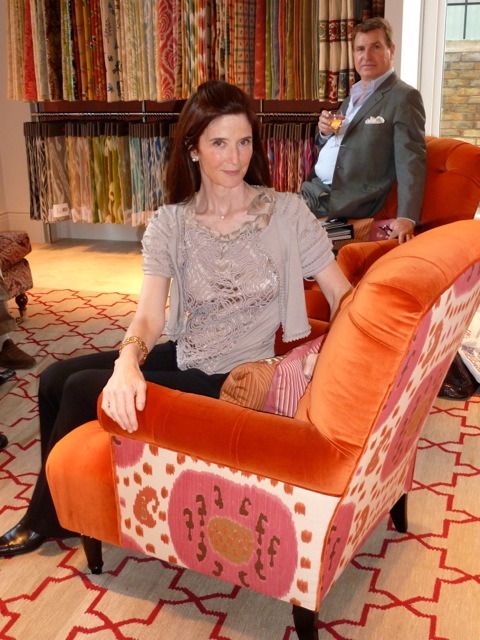 Chelsea Harbour has 90 showrooms representing over 500 international brands. We really only scratched the surface – there's always next time!!