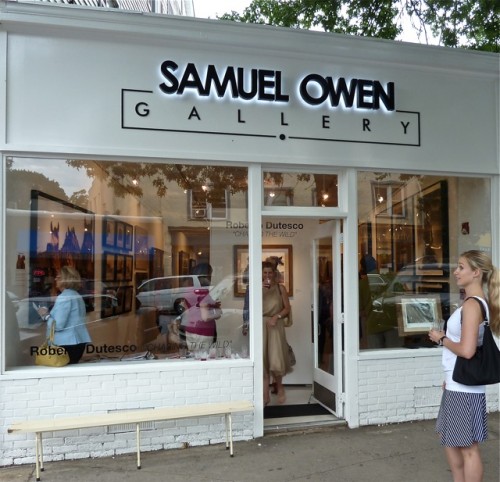 Greenwich, CT is lucky to have the addition of a wonderful new gallery on the avenue. Thursday evening Samuel Owen celebrated their fabulous first show in the space with a well attended reception for the artist, Roberto Dutesco. The widely known photographer's exhibition "Chasing the Wild" included photographs from his seminal study of the wild horses on Sable Island, Nova Scotia as well as other subjects.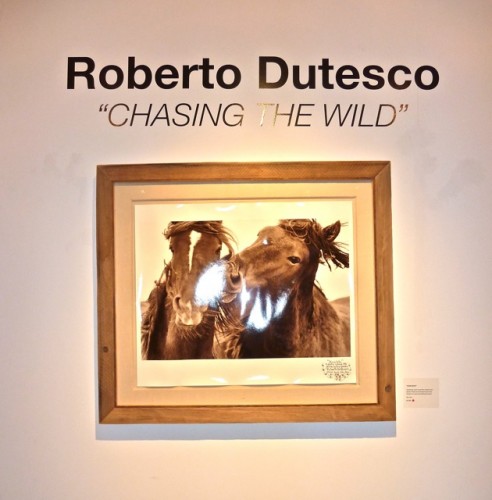 Roberto Dutesco was born in Romania, moving to Canada after attending the National School of Arts in Bucharest. His early commercial work from the late 1980's – mid 90s was primarily in fashion, gracing the pages of Elle, Vogue, Rolling Stone, Flare and others. But in 1994, after watching a Canadian documentary about the remote location, Dutesco traveled to Sable Island for the first time, beginning what would become a 14 year photographic odyssey.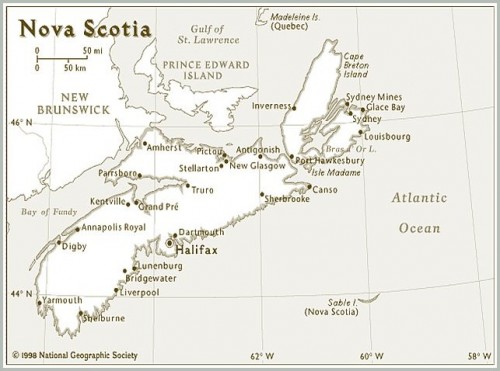 A government protected sand bar an hour plane ride from Halifax (in lower right corner of map), it is home to shipwrecks, seabirds, seals and the famous wild horses, now the only terrestrial mammals on the island. Descended from animals brought to Sable Island during the late 1700s, the horses and the island itself hold an unusual fascination for Dutesco, whose body of work on the subject is incredibly powerful and personal, exuding an intimate emotional life force.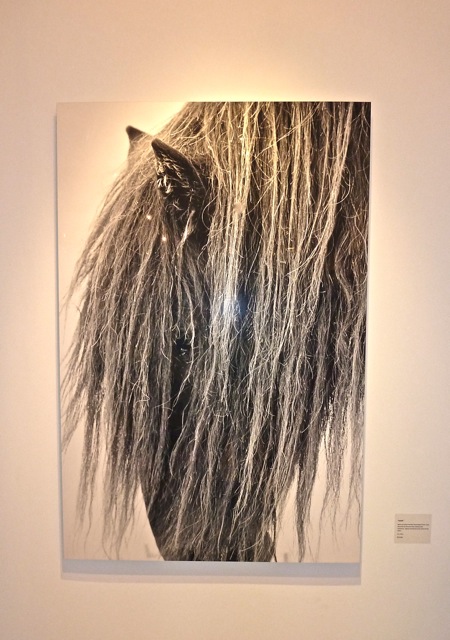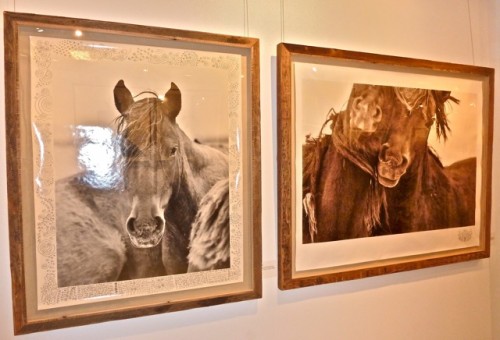 Some of the photographs include hand drawn art on the mats, as above. And some involve innovative printing techniques like the toned metallic chromogenic prints below, face mounted on museum plexi and backed with aluminum. It makes for a marvelously clean presentation, with no distractions from the subject.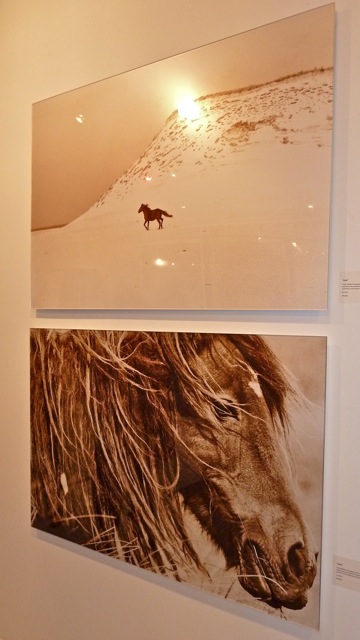 Watch this short video of Dutesco shooting on Sable Island
In addition to the horses, there are graphic landscapes,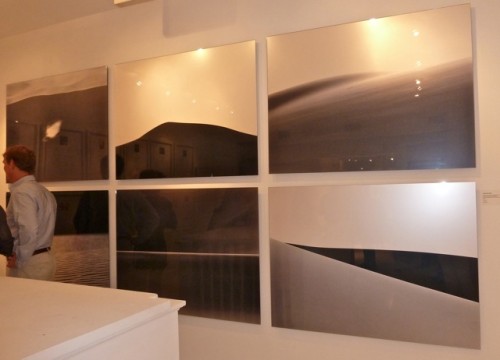 visions of exotic locations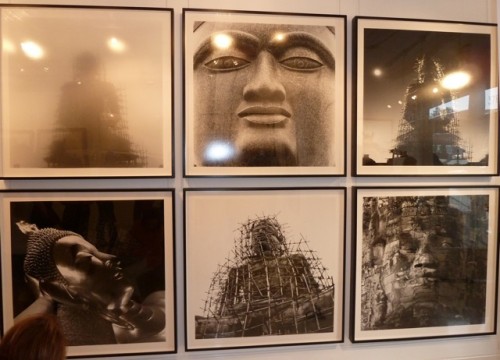 architectonic imagery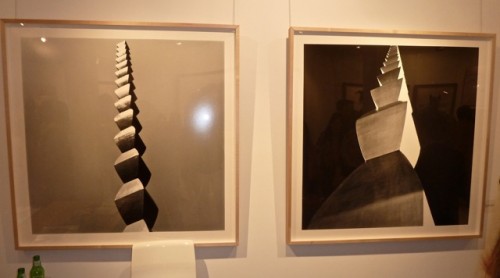 abstracted floral series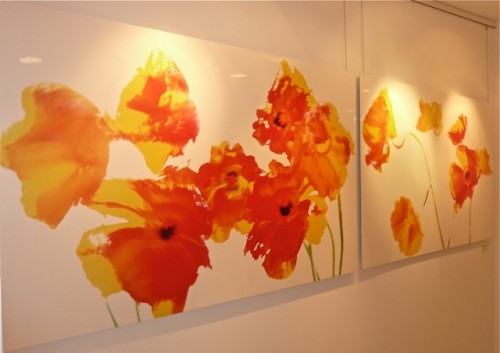 and even poetry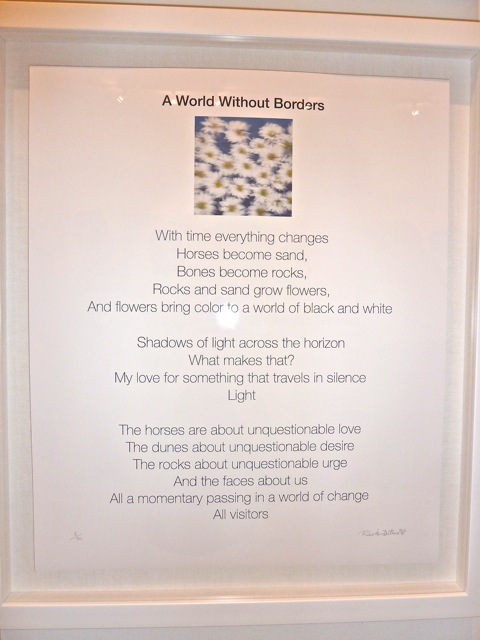 Clearly Dutesco is a creative force to be reckoned with,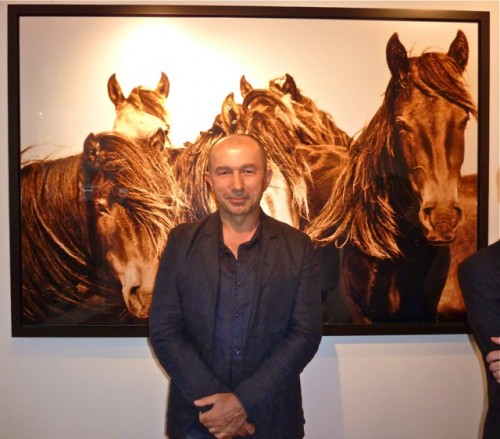 as are Lee and Cindy Milazzo, the founders and owners of Samuel Owen Gallery. Their new 1,500 square foot space on Greenwich Avenue offers new exposure to this talented young couple's endeavors.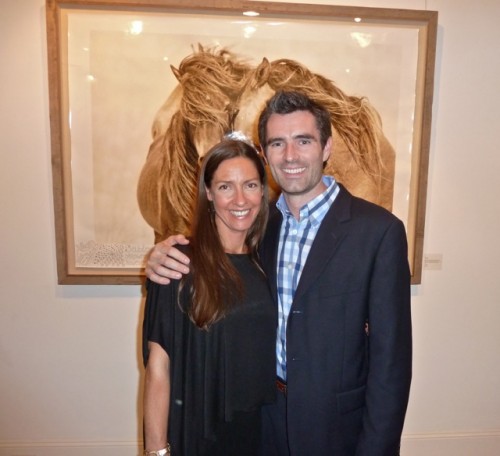 Their original gallery in nearby Stamford, a 5,000 square foot loft space, named after their young sons Samuel and Owen, was started in 2005 as an extension of their framing business. The Stamford location quickly became known as the go-to place for fine art posters, prints and photography. In addition, they own Poster Conservation Inc., the largest poster restoration business in the world. Their framing business, which offers an array of hand crafted frames imported from around the world, will follow the new gallery to Greenwich later this year, while the poster business will remain in Stamford.
I am anticipating exciting things to come from this young creative couple. Lee, a graduate of Parsons in NYC, has always bought and sold art, amassing a collection of over 2,500 works. If this exhibit is an indication of their direction, the gallery will most certainly be on everyone's map.