It's not surprising that at Mercedes Benz Fashion Week, the Badgley Mischka team of Mark Badgley and James Mischka were inspired by the 1935 version of A Midsummer Night's Dream. Legendary directory Max Reinhardt's amazing Shakespearean fantasy with magical sets and costumes was one of the most visually spectacular of its time. As film aficionados (last season they channeled Fritz Lang's Metropolis), they could appreciate the evocative effects and successfully emulated the flowing and glittering romanticism of the movie's spirit, as seen in this smoke lace gown, with petal details. In combination with Peter Gray's casually chic hairstyling, it had a most fairie-like sylvan appeal.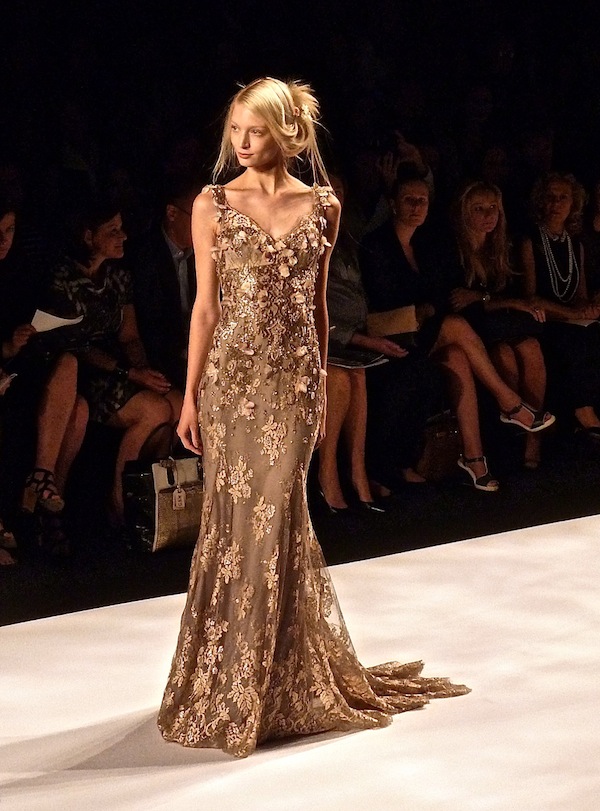 These blush gowns featured the season's penchant for chiffon and georgette effectively.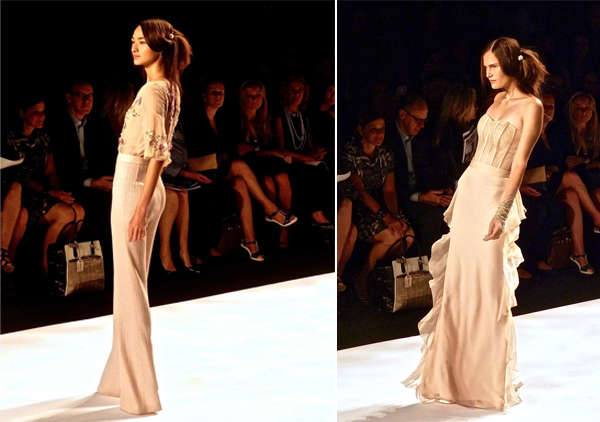 This organza and tulle top's sleeves had a wing-like effect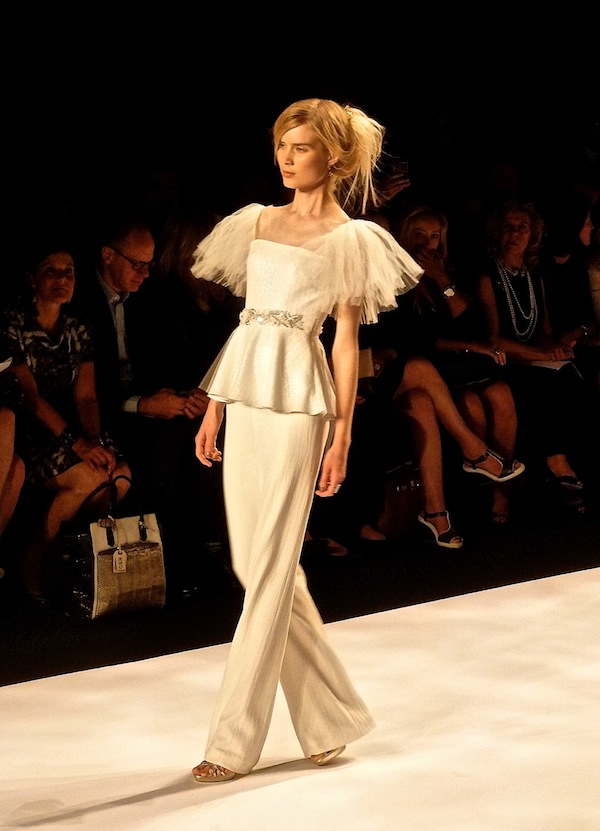 as did this amazingly detailed celadon gown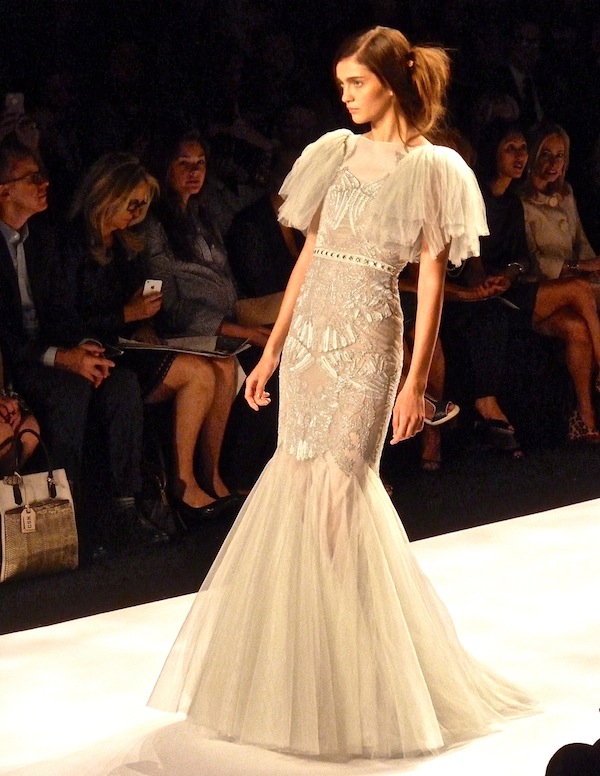 As with last season, looks from their more affordable Mark & James line were mixed in with the high end collection. The cellophane tweed top with the trending spring leather skirt on the left and heather jersey sweatpants with washed satin top on the right included interesting material mixes and enough glitter to segue into the theme.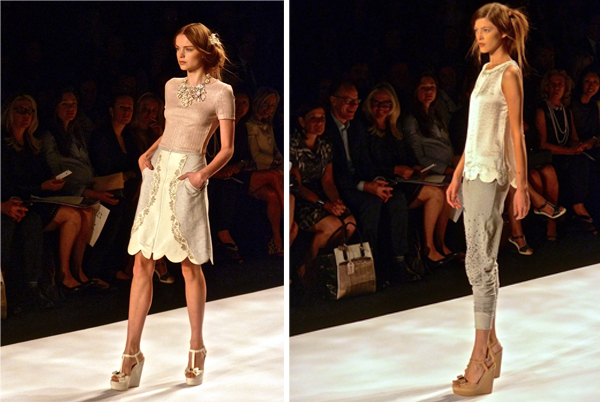 The flowing femininity of spring fit perfectly with the Badgley Mischka DNA. They are drape experts, naturally creating flattering form-fitting shapes that go with the flow. These mulberry gowns featured especially pretty necklines.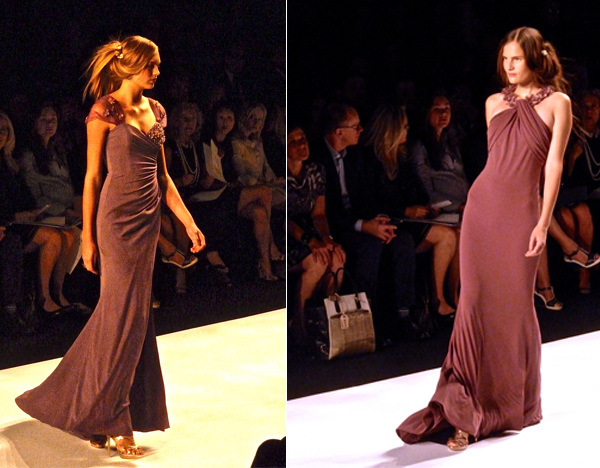 And this lovely lilac chiffon gown, one of my favorite pieces in the collection, would be perfect for a modern-day Titania.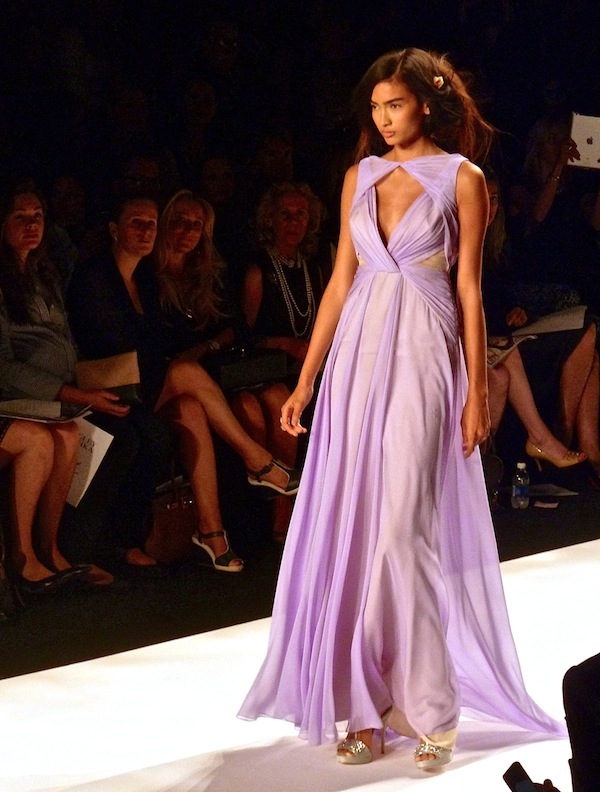 As we've discussed, gold and lace continue strong and coupled with the popularity for sheer fabrics, this luxurious butter colored gown could be just right for a young star come spring.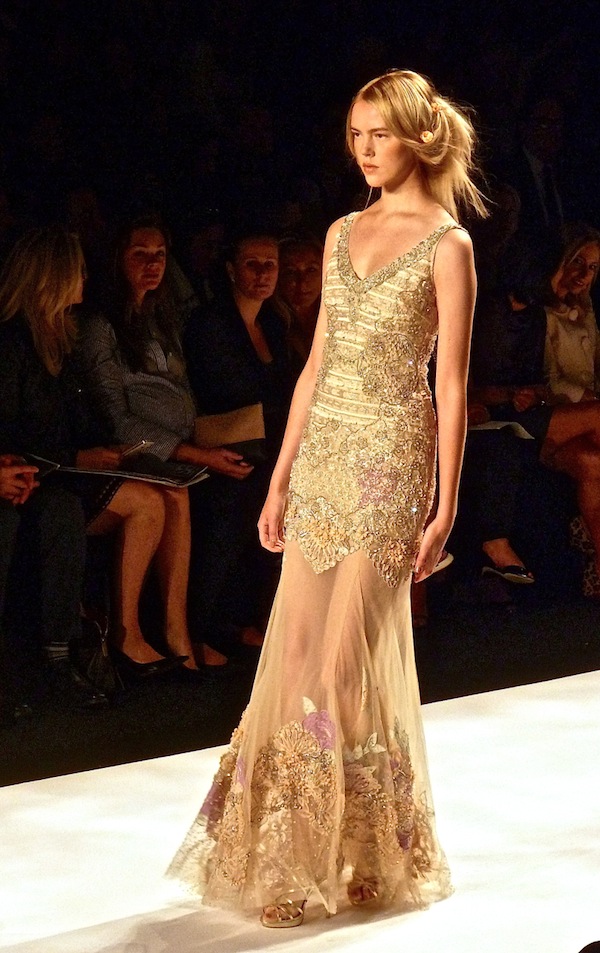 The final dress down the runway was this colorful coral organza and tulle confection, with amazing layering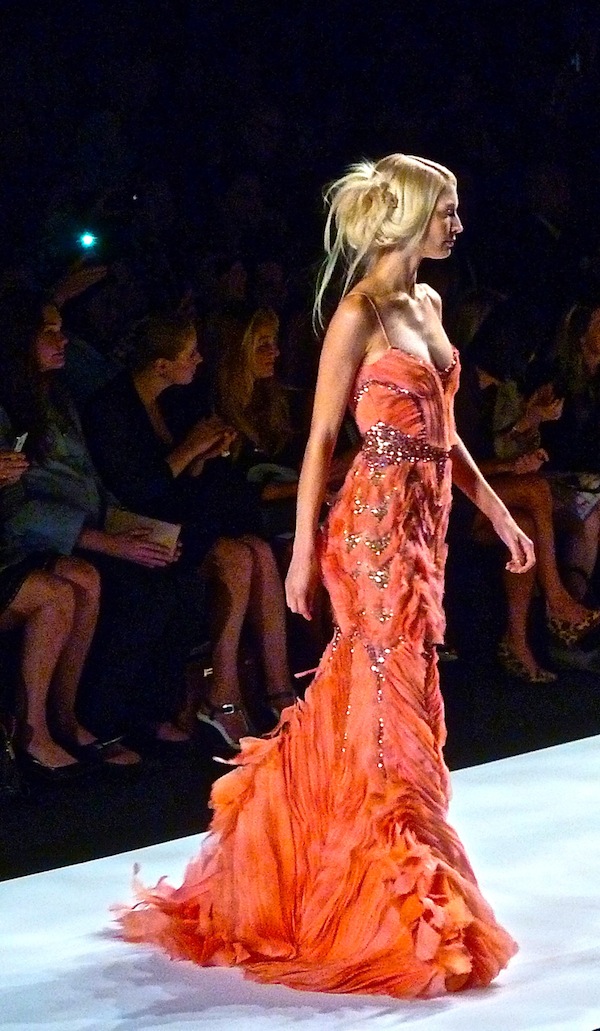 The boys took their bow in front of the beautiful backdrop of a midsummer night worthy woods. While their designs are sold at upscale stores and boutiques around the country, they also have two signature stores. If you are ever in Palm Beach, do stop in – they are particularly welcoming and accommodating!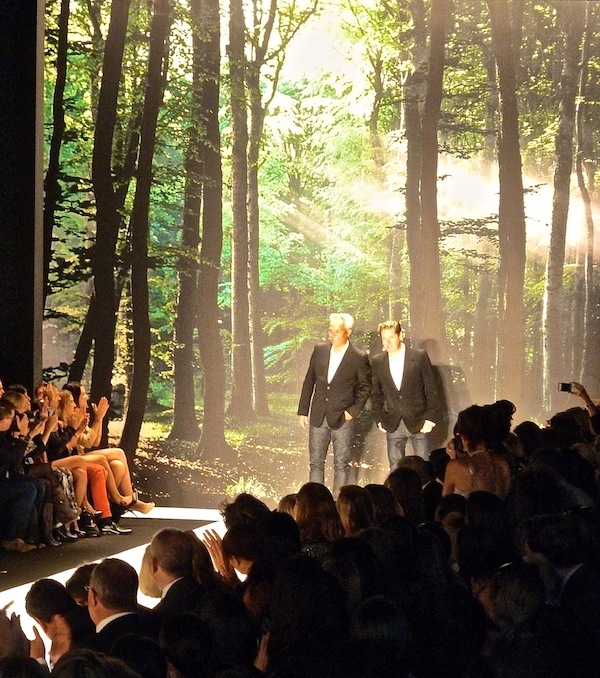 all photos by Quintessence