A mere two hours from New York City, nestled in the heart of rural Connecticut, sits an idyllic luxury resort resembling more English country house than 5 star hotel.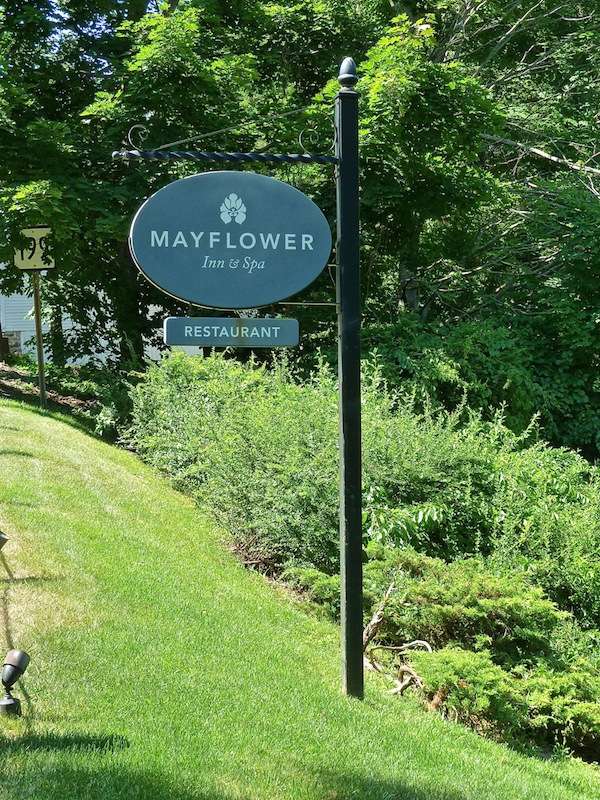 With a timeless sense of civilized gentility, yet fully equipped with contemporary creature comforts, the Mayflower Inn is a lush private retreat of understated elegance. This summer I was thrilled to receive an invitation to visit.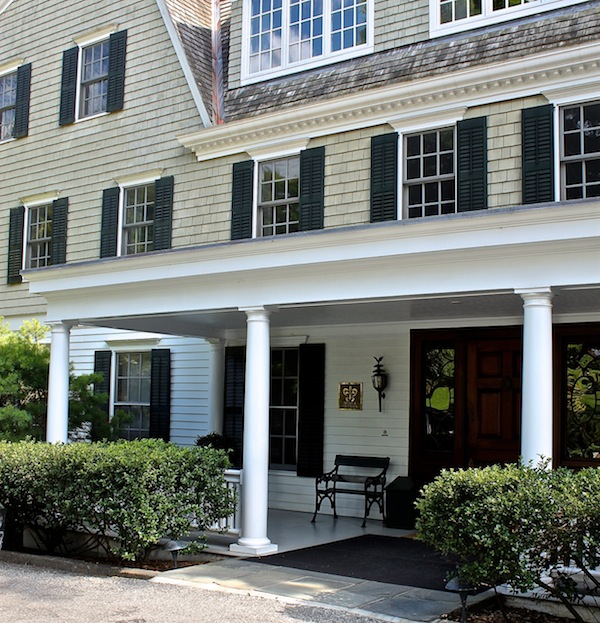 After a leisurely drive through the back roads of beautiful Litchfield country, and down a long winding driveway, one arrives at what looks like a gracious country estate.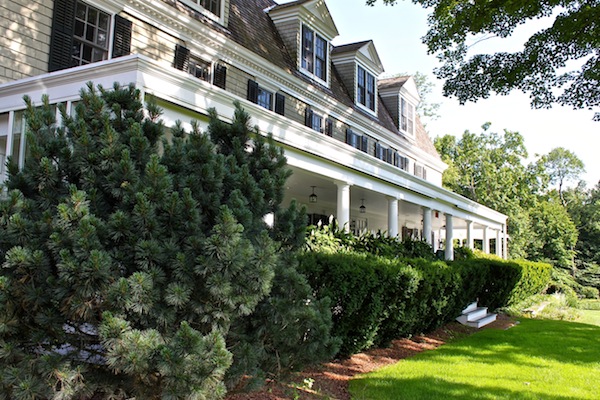 Originally a private school for boys, the Mayflower Inn was founded in 1920. In 1990, after years of neglect, the property was acquired and the 19th century Shingle style structure restored by Washington residents Adriana and Robert Mnuchin.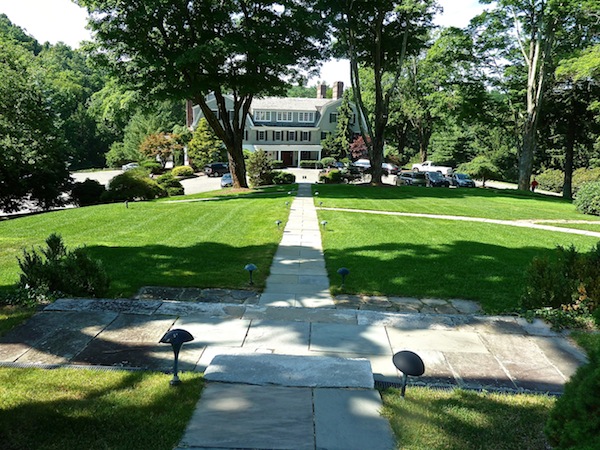 In 2004, 30 more acres were purchased and a spa house and additional accommodations were built. Now with new owners, and updated interiors by Rod Pleasants of McGiver Morgan, the Relais & Chateau property, on over 58 manicured acres, remains the perfect weekend getaway.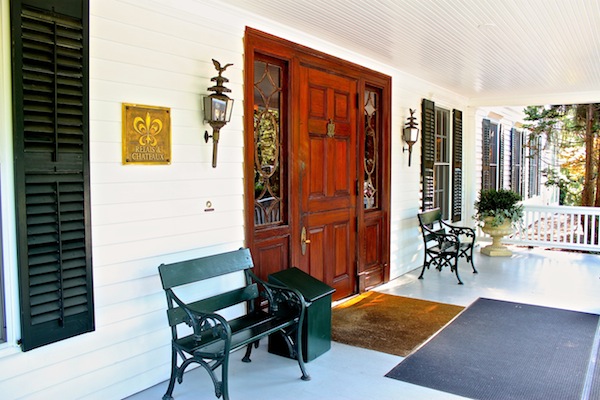 Immediately upon arrival, my car was parked and baggage brought to my room. Elegantly filled with an eclectic assortment of American and European antiques, the entry is like a grand manor.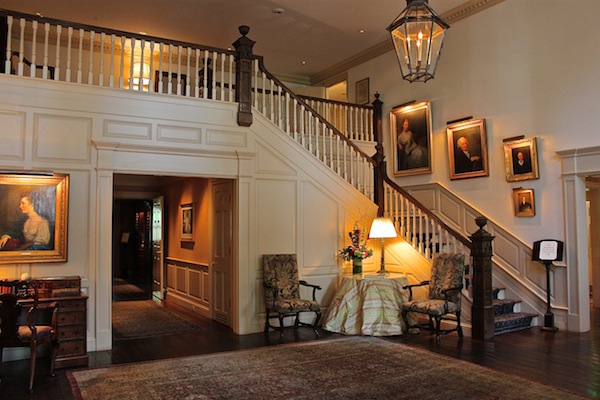 Everywhere you look are charming vignettes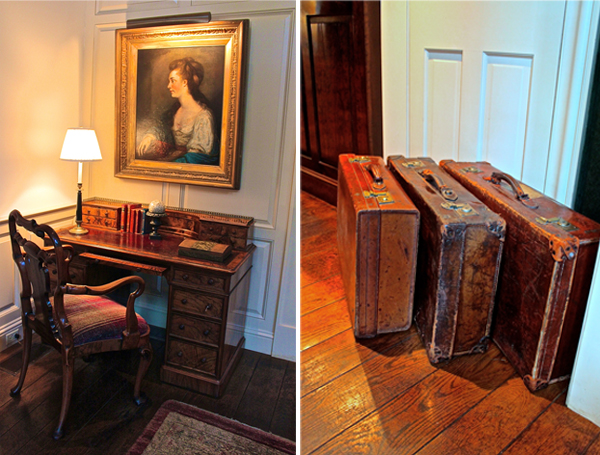 Even the halls are filled with antiques and stylish accessories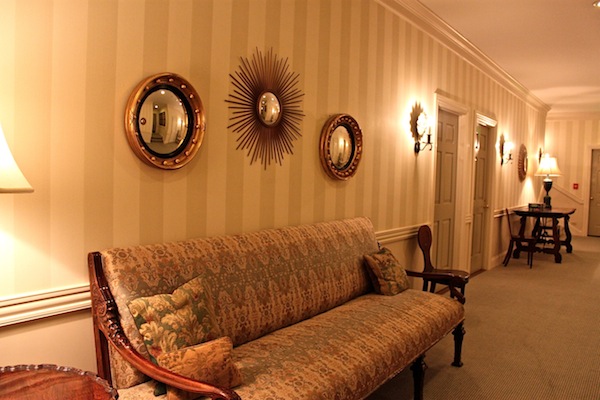 and brass name plates announcing each room or suite.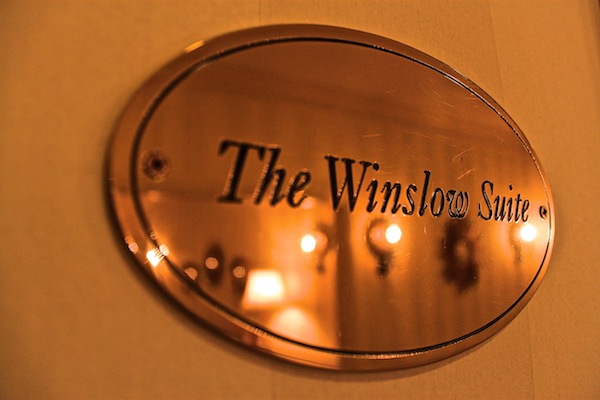 Each of the thirty guest accommodations, in four buildings on the property, is individually designed, offering a different luxurious experience. As with many of the spacious rooms, mine featured an enveloping four poster, with the sink-in comfort of a feather topped mattress,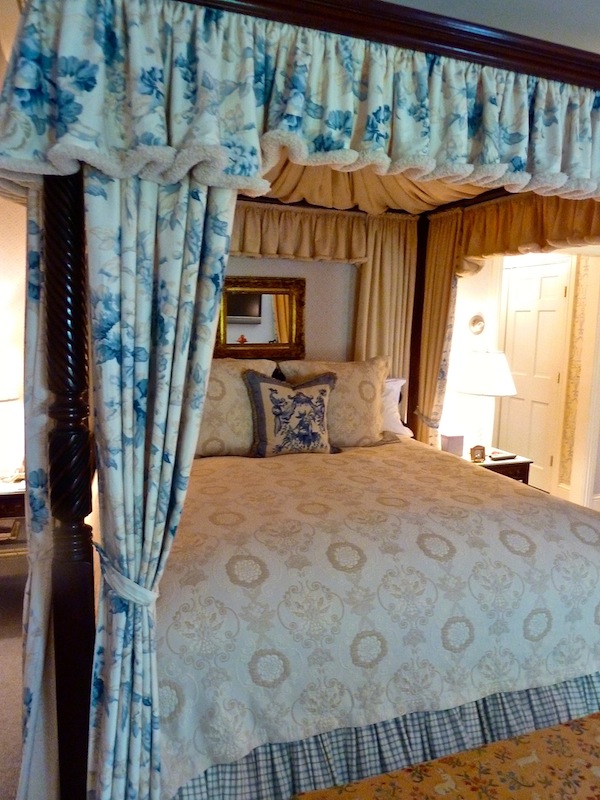 views as lovely from the inside as out,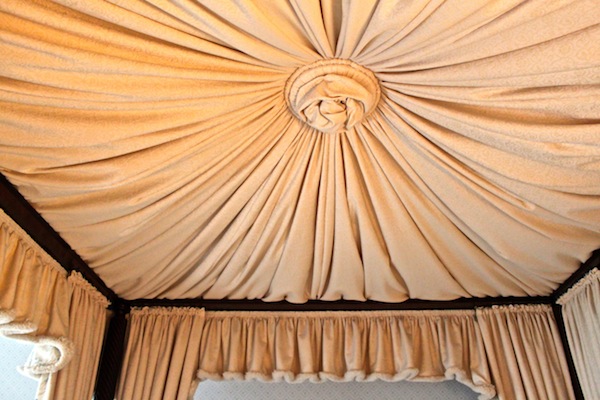 and attention to detail. In peeking under the especially full looking dustskirt, I discovered it was lined with tulle – a clever trick.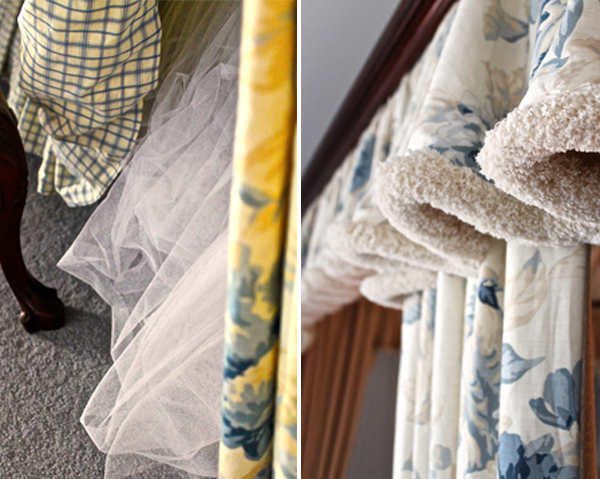 Thoughtful touches abounded in the beautiful bedroom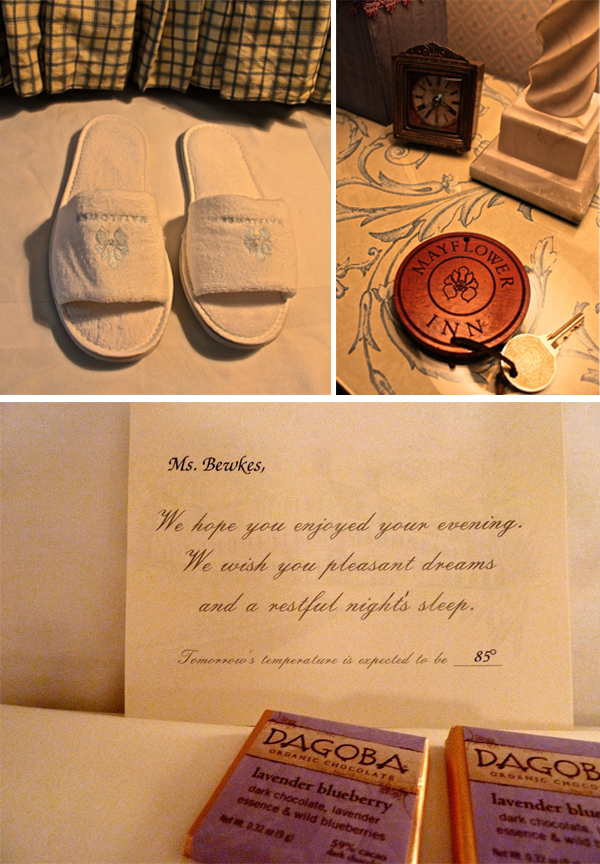 with a handsome mahogany wainscotted bathroom to match.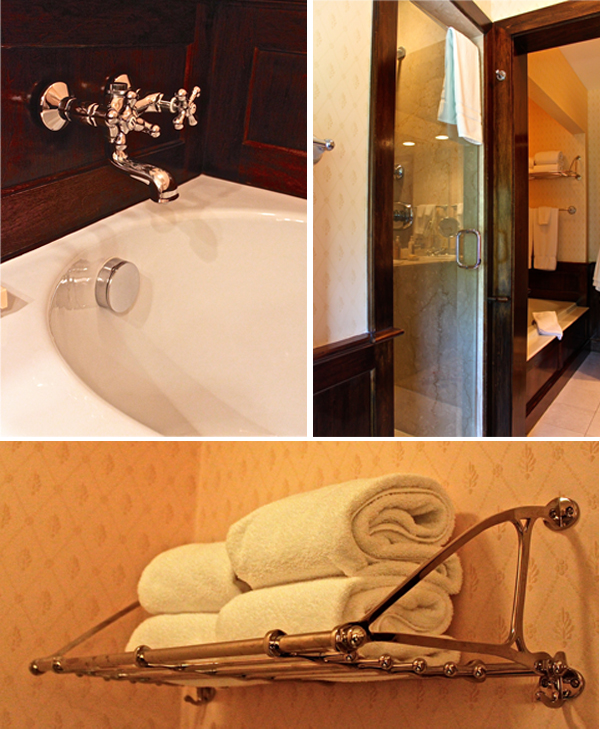 Like the best English country estate, there are many rooms in which to relax and luxuriate. From the quiet front parlor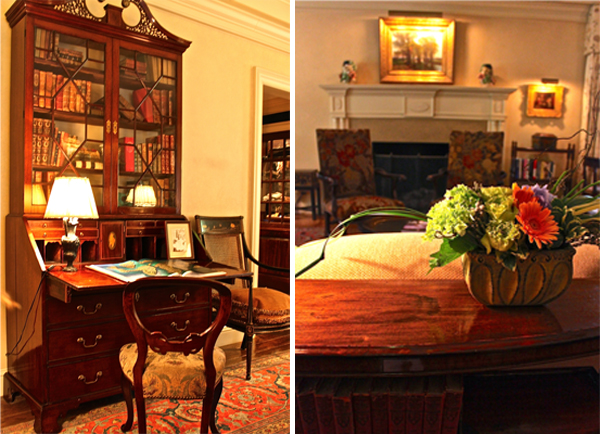 to the fabulous library, which must be the perfect location for a hot toddy on a crisp fall afternoon after a long walk in the neighboring Steep Rock Nature Preserve.
I'm already plotting another cold weather visit just to be able to hang out here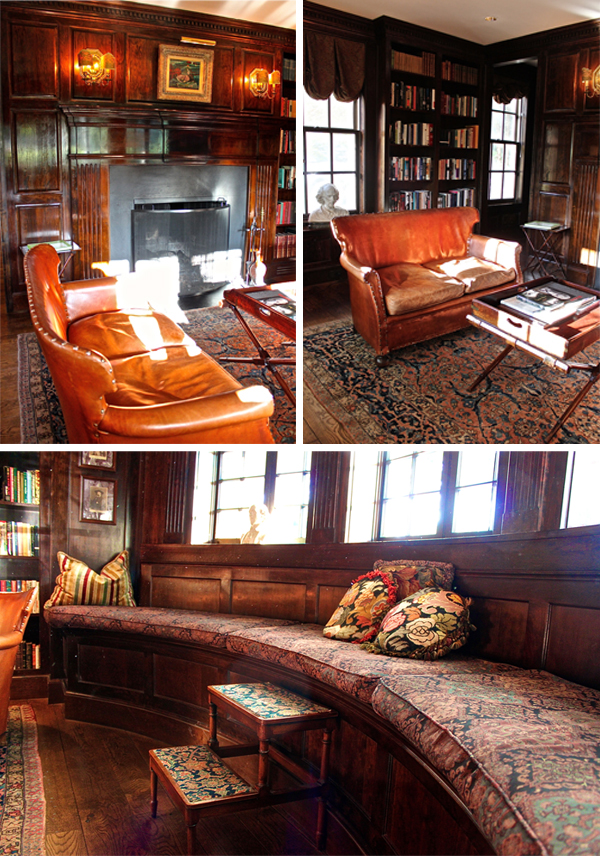 Happily there were many appealing spots for warm summer unwinding as well.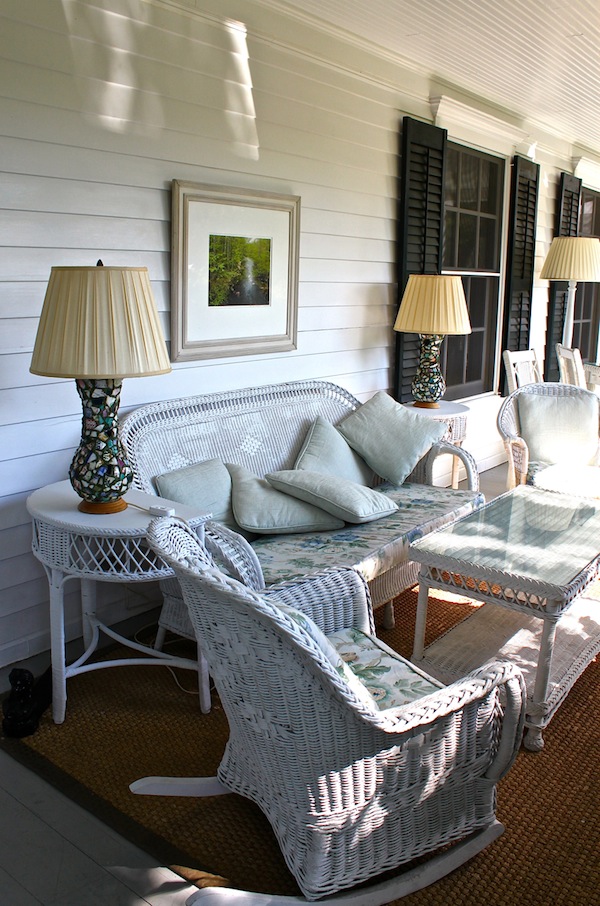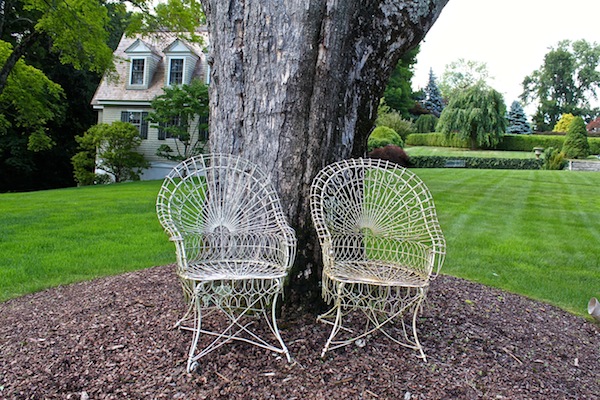 When all this lounging creates a hunger or thirst, you can grab something in the casual tap room.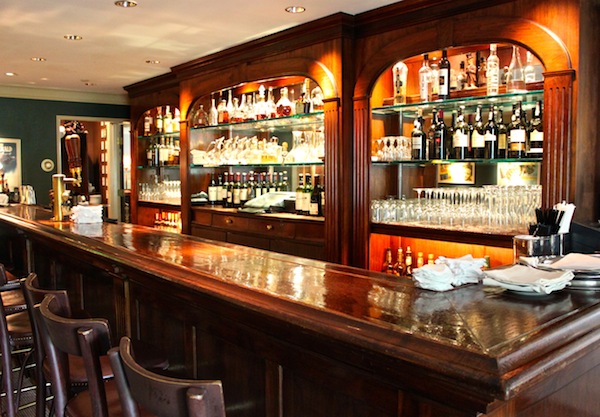 When I visited, old movie posters adorned the walls,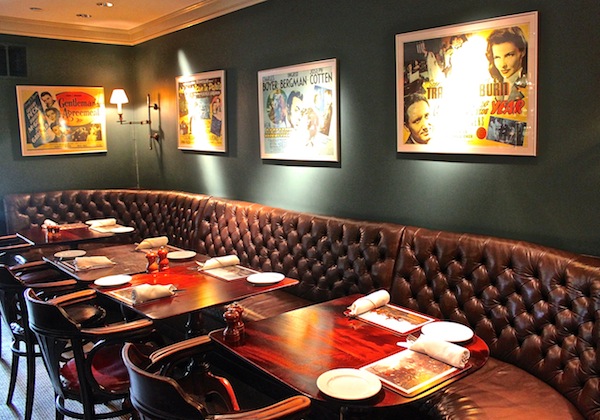 but local gallery KMR Arts currently has a satellite photography installation in the space of "sultry, sophisticated images of models and muses by Lillian Bassman, Jean Moral, Roger Mayne and Norman Parkinson as well as Leo Fuchs' stunning unguarded shots of Shirley MacLaine (below), Cary Grant, Doris Day and Audrey Hepburn." The gallery will continue to present revolving exhibits throughout the fall and holiday season.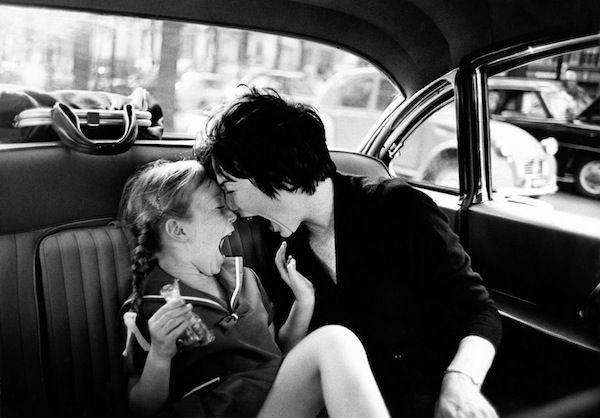 For a more formal meal, the dining room awaits. The beautiful space features bucolic murals and curved leather and paisley banquettes,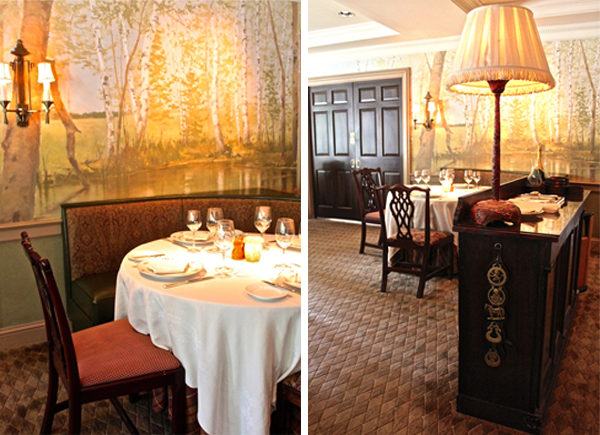 creating cozy individual spaces for guests to dine.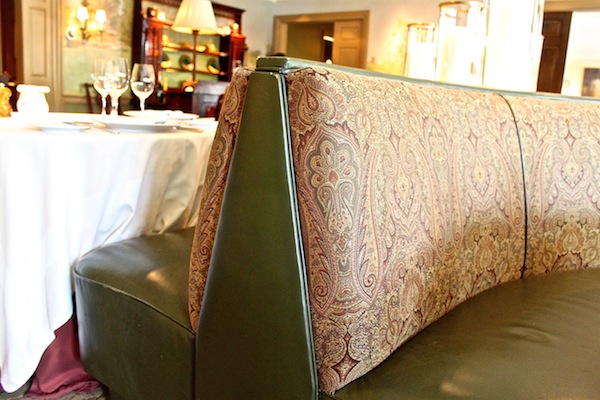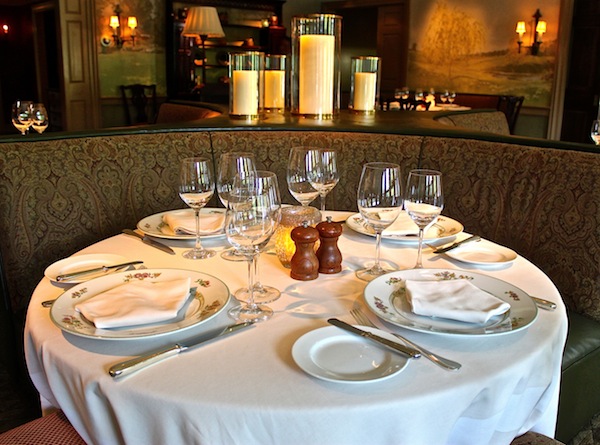 I can personally attest to the quality of the food, from starter to dessert, with attentive, knowledgeable service and professional staff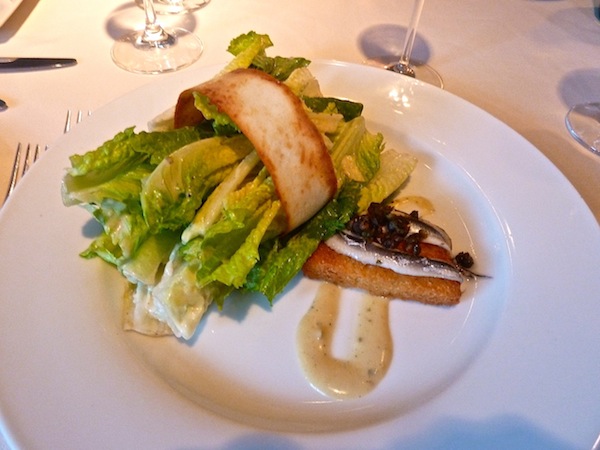 And for those who need a little retail therapy during such a luxury escape, fear not, the tiny jewel box of a gift shop has an incredible selection, from exquisite handcrafted Bernard Maisner stationery (especially handy if hosting a dinner or in need of a thank you)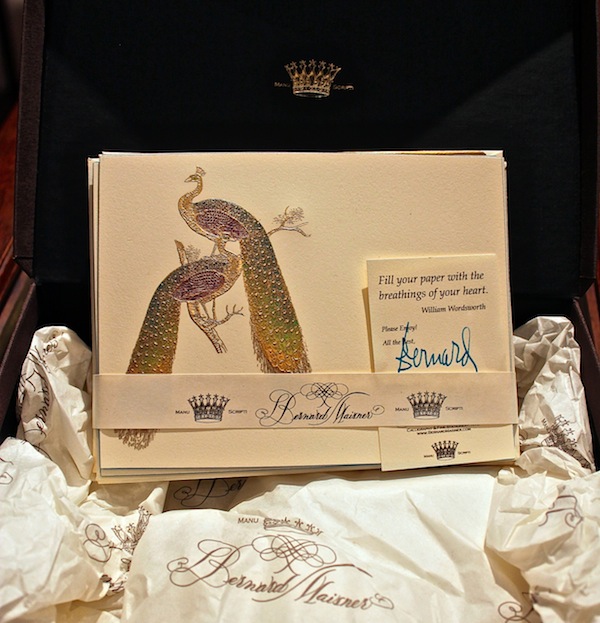 to vintage designer goods to Loro Piano, Paul and Shark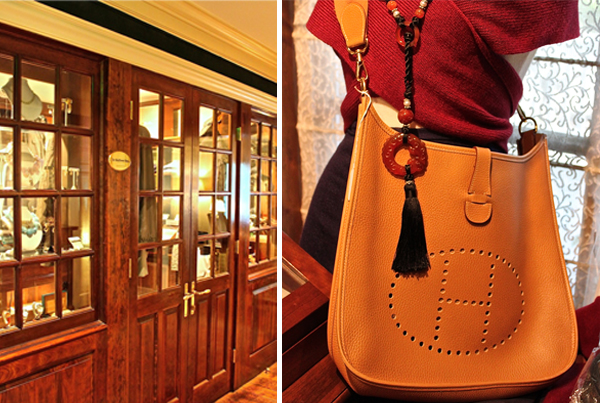 and a wonderful selection of unusual jewelry, both new and old.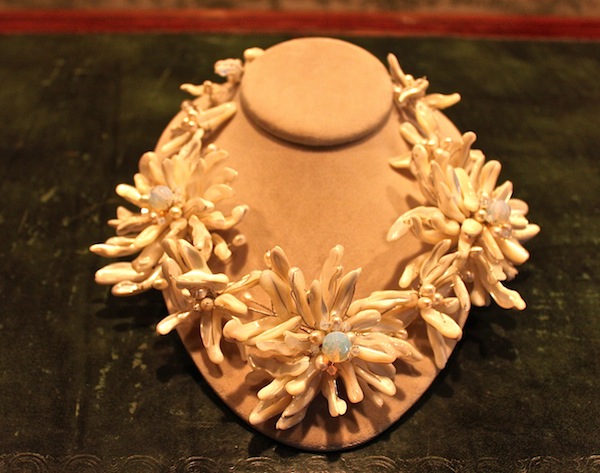 Stop by tomorrow to visit the incredible state of the art spa and see why the Mayflower Inn & Spa was ranked in the top 10 of the 2012 World's Best Awards by Travel & Leisure.