Last weekend I wrote about the (then) upcoming auction at Doyle that I thought had many appealing and reasonably priced pieces. Well it turns out everyone else thought so as well! "The sale totaled a strong $2,739,469, against a pre-sale estimate of $1,802,700-2,794,700, with an exceptional 84% sold by lot and 94% sold by value."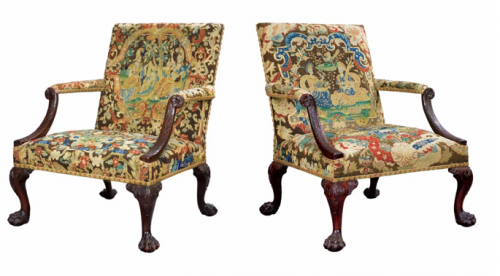 The featured item from the Joseph Patrick auction, these George II mahogany library chairs, sold to an English bidder for $164,500 (estimate $100,000 – $150,000)!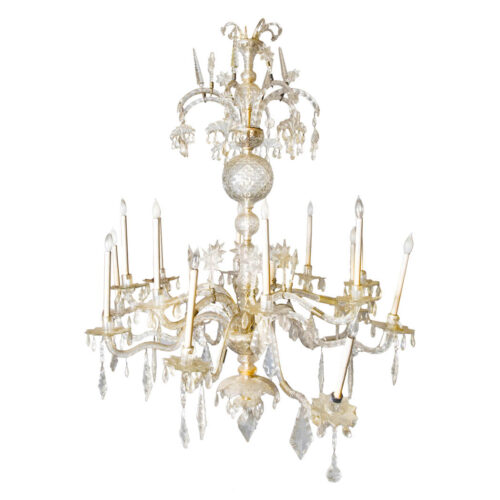 Another favorite, this George III chandelier had a final price of $35,000 when the estimate had been $15,000 – $20,000.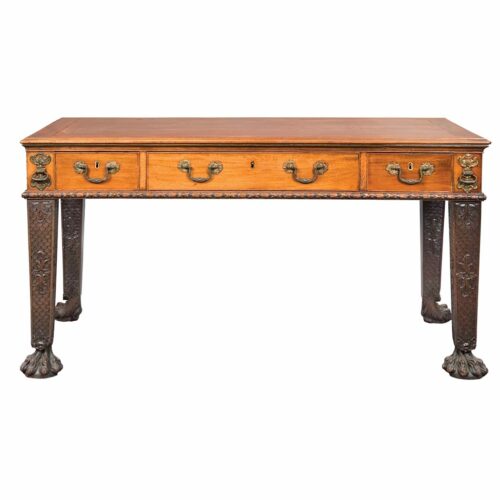 This handsome George III Gilt-Bronze mounted mahogany library table, with an estimate of $10,000 – 15,000 sold for $80,500!!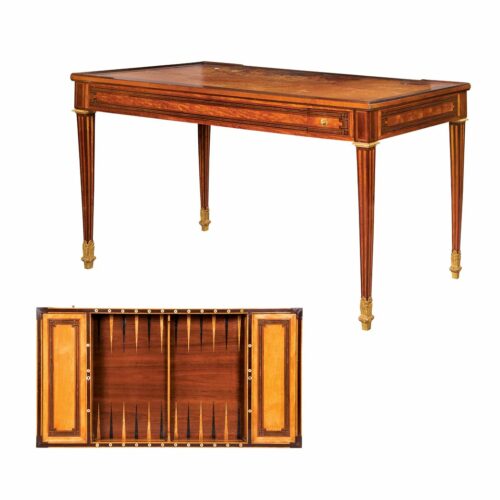 And the fabulous tric-trac table which we all recognized had quite a low estimate at $3,000 – 5,000, had a hammer price of $40,625.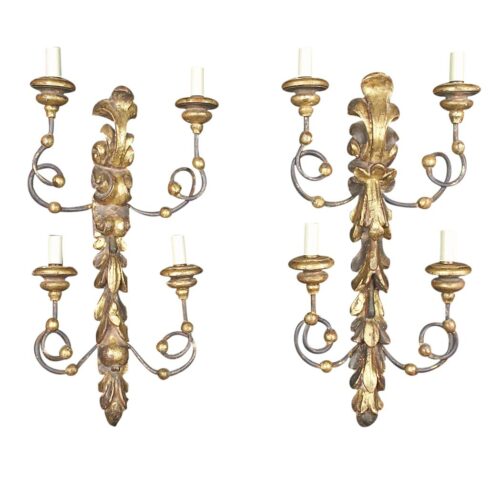 Now not everything went for over the estimates of course. These fabulous sconces, with an estimate of $800 – $1,200 sold to some lucky buyer for a mere $688! What a deal!!
But overall, it was a hugely successful auction and proves that Doyle's acumen and pricing strategy was right on the money!
But it's not just at Doyle that auctions are reaping record prices. The art auction market is definitely recovering. Christie's announced Thursday that it sold $5.25 billion of fine and decorative art last year. That's a 53% increase over the previous year and even more than 2007. Take a look at this interesting video from the Wall Street Journal explaining this burgeoning phenomenon.
With major auctions of modern and contemporary art coming up next month in London, it will be interesting to see if this trend continues.