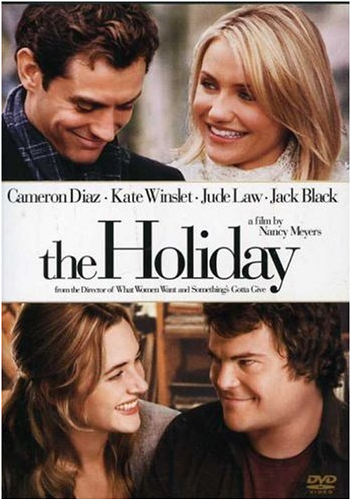 Many of you will be going out to New Year's parties this evening. But for those of you celebrating at home (like me!), here's the last of my holiday movie picks. Although I would imagine many of you have seen this, I've discovered that quite a few readers enjoy a little reminder. And for those of you who haven't, you're in for a treat. I've written several times about how much I love Nancy Meyers films for so many reasons. And this is certainly no exception. From the insightful characters, to the clever banter to the incredibly curated settings, her films provide what we all at least occasionally want – feel good entertainment.
The Holiday is like a wonderful dessert – it might taste a little too sweet at first but the more you eat the more you like it. I must admit that I wasn't quite as smitten with my first viewing. This is actually one of my least favorite Nancy Meyers films – but that's like saying it's my least favorite kind of Beluga. The plot seemed a bit far fetched,  I didn't love the casting of Jack Black, and I felt that some of the scenes felt a tad forced – like Kate Winslet's air guitar or the little New Years dance at the end. After all, Something's Gotta Give was a tough act to follow. But on subsequent viewings, it grew on me. Jude Law, always great to look, actually has an especially appealing character for once.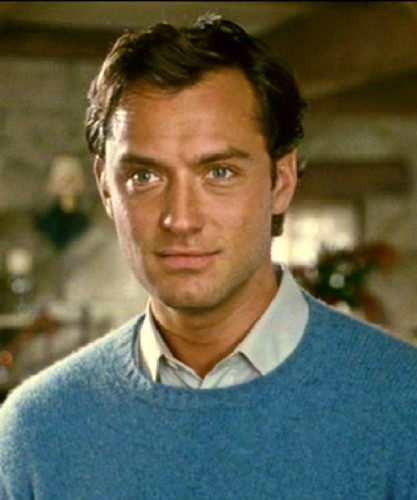 Both Kate Winslet and Cameron Diaz are endearing and of course Eli Wallach steals the show in his scenes.
The big bonus in this movie is that there are two homes to oggle over. Jon Hutman yet again does a superb job creating the sets. Cameron Diaz's stunning modern Hollywood home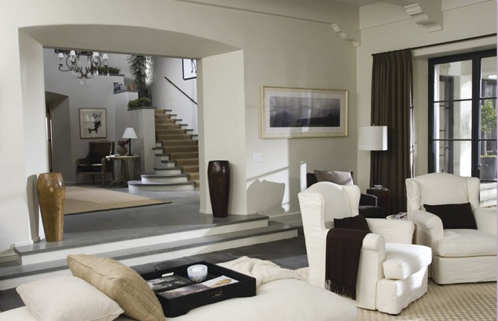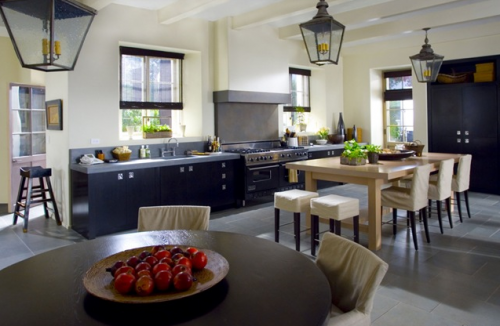 is the antithesis of Kate Winslet's charming English cottage – both lovely.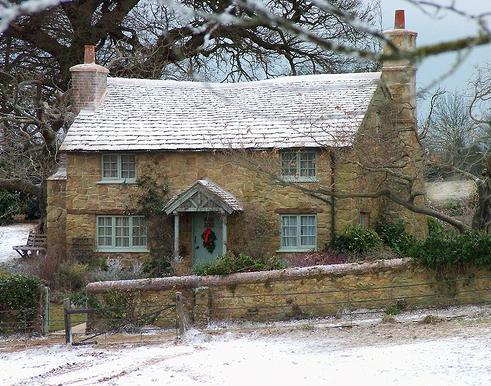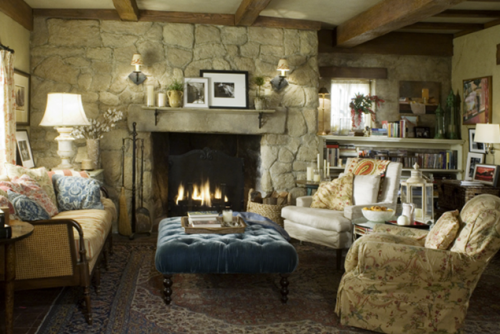 But one of my favorite scenes is when Amanda (Diaz) and Graham (Law) are on their official first date. I love everything about this charming restaurant, in what looks like a historic home, decked out for the holidays. Here is presumably the view down the front lawn (that's them approaching in their stylish Range Rover) and then the facade (sorry for the less than crisp screen shots – did the best I could).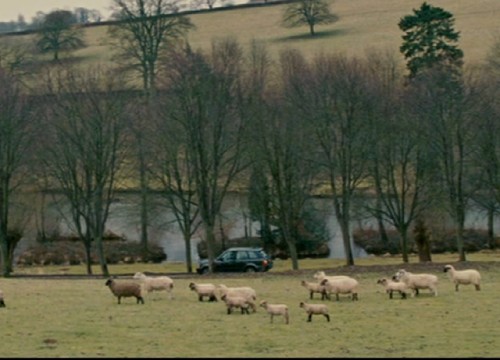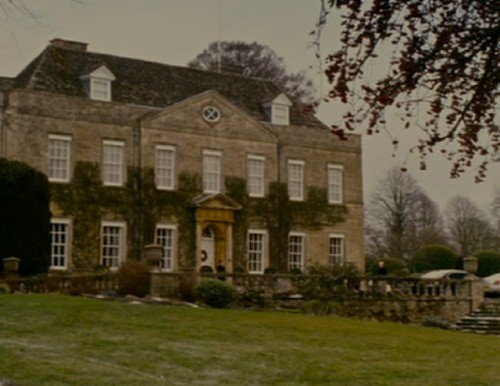 It would be the perfect setting for a cozy New Year's eve celebration (see the fireplace roaring behind Law in the second shot).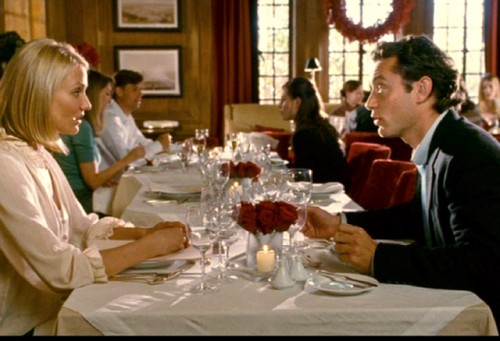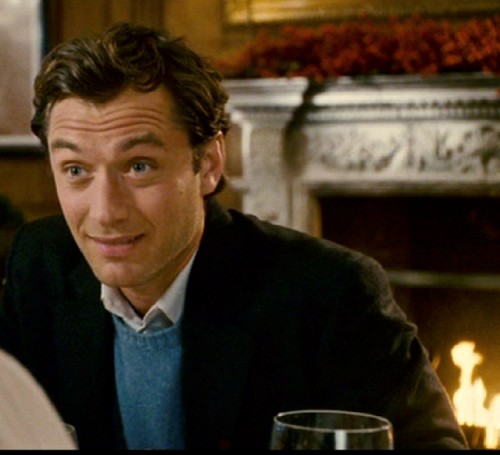 So if you are staying in, or are looking for something frothy to watch on New Year's day, The Holiday probably just fits the bill. But whatever you are doing this evening, I wish you all the happiest of New Years! See you next year!!