Despite the dismal weather, yesterday was one of those days that involved a lot of pretty. First the Valentino team visited our local fashion outpost, Richard's, in Greenwich. A portion of the store was cordoned off and transformed into a spring-like day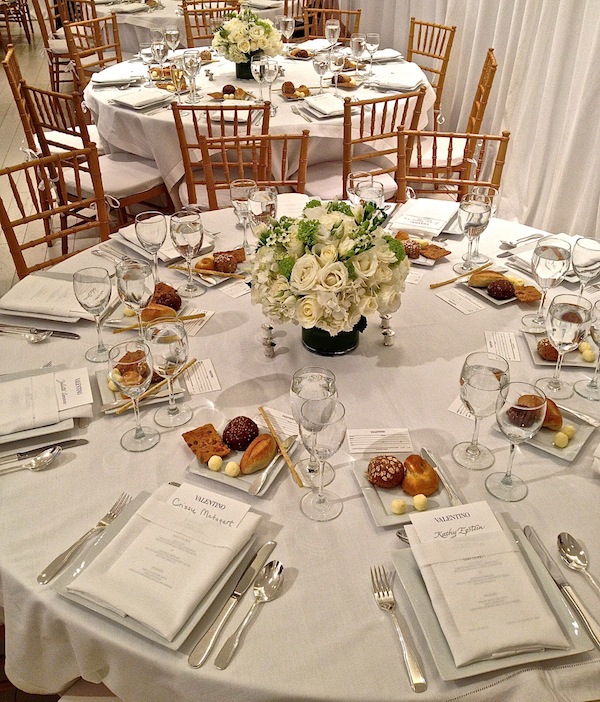 Beautiful bouquets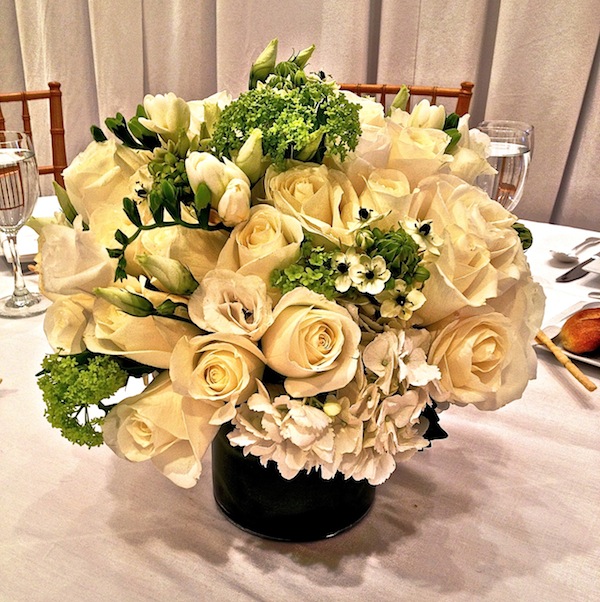 and an artfully presented lunch were all composed with spring in minc.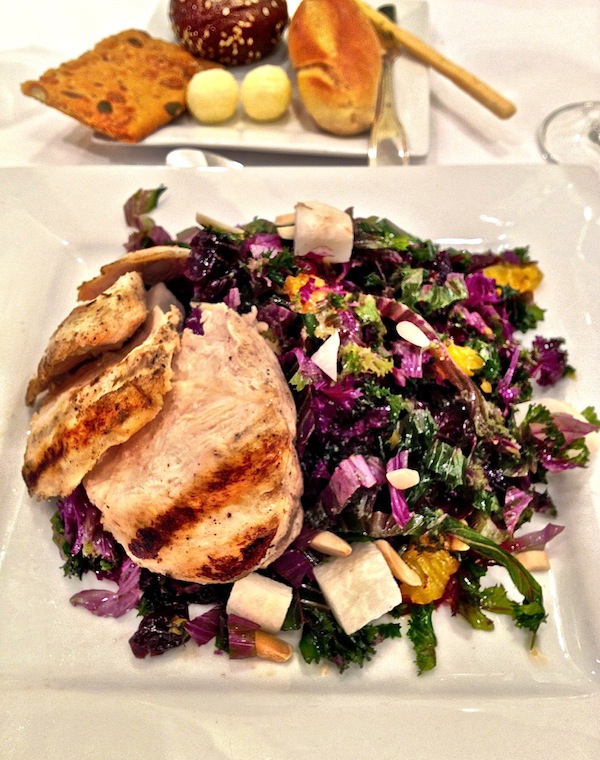 Young editors from W were on hand to present selections from the Valentino 2013 resort collection with commentary on trends for spring. Look for fresh colors and pretty with more pretty.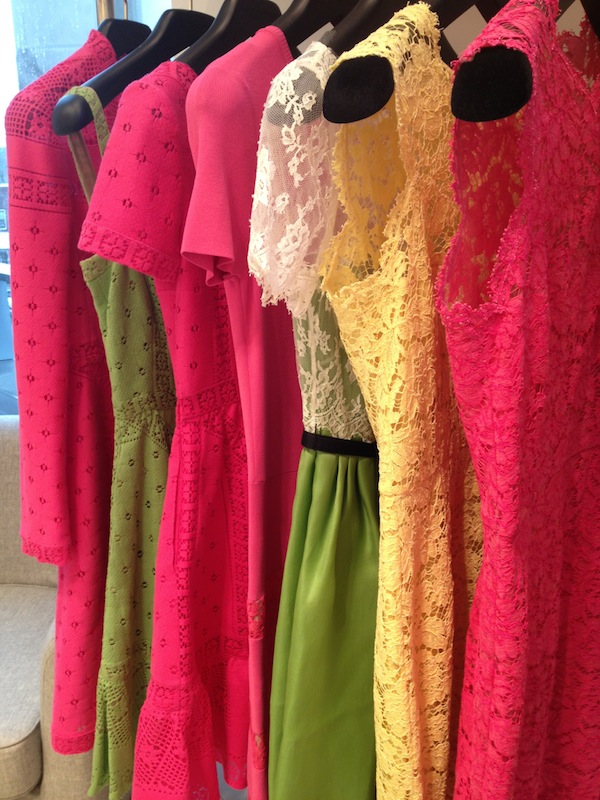 I love how Valentino is interpreting its luxurious legacy for a fresh new look, still respectful of the traditions of the house.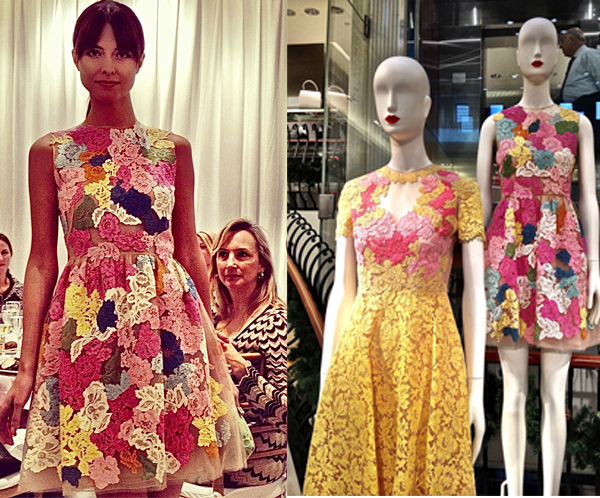 Lace appeared in various guises from traditional silhouettes to this amazing green lace jumpsuit.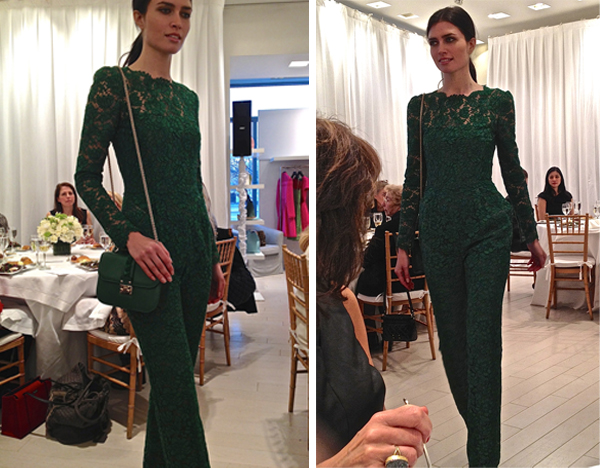 The impeccable workmanship that the house is known for was evident in this amazing dress.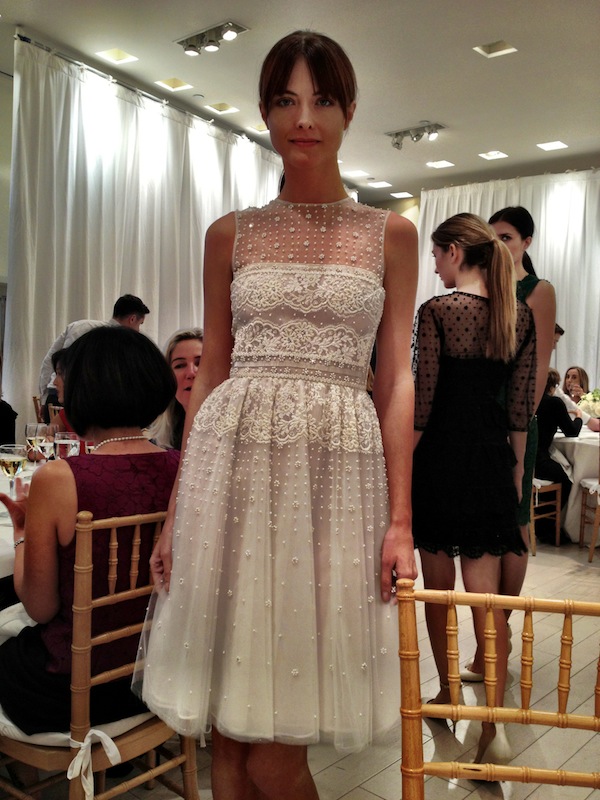 And they used their bow motif in fresh new applications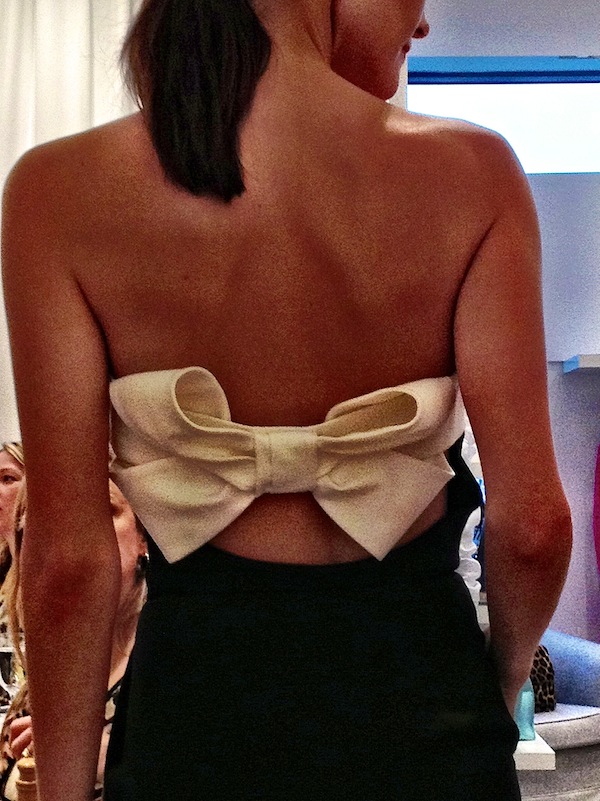 The Valentino Rockstud collection has to be one of the most successful accessory lines in recent years and the team brought a stunning grouping with them, including this spectacular embroidered specialty piece.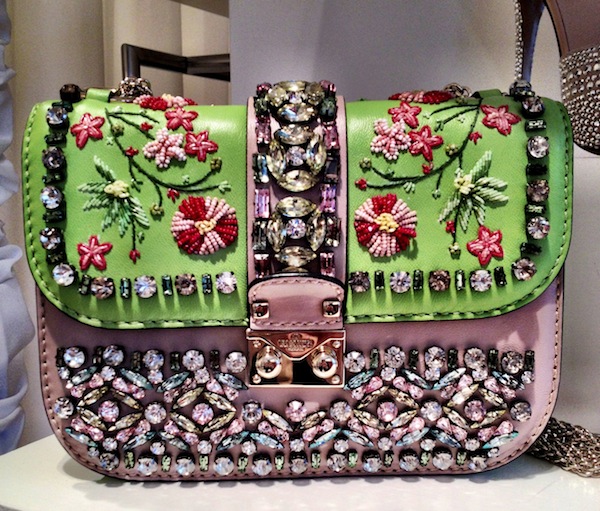 On a more practical note, this handsome saddle-colored tote was calling my name.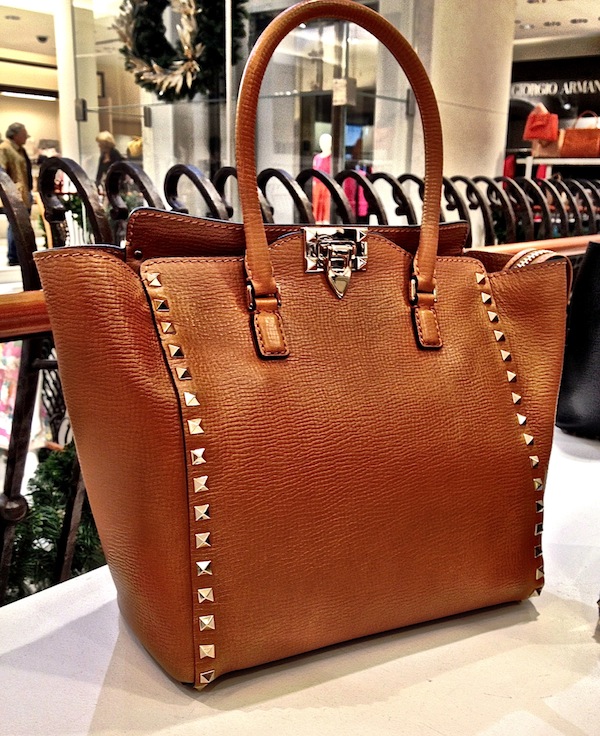 Thank you to Linda Levy, the team at Richard's and Maison Valentino for a lovely luncheon – it may have been miserable outside but inside, spring reigned supreme!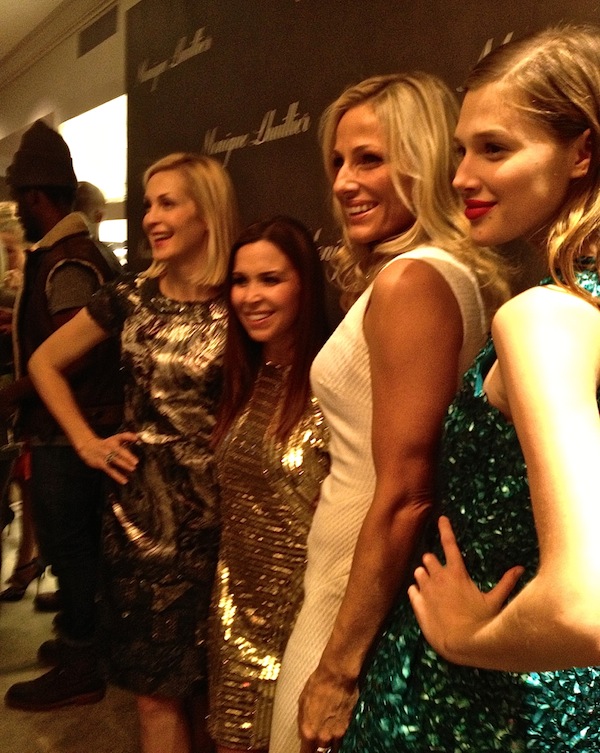 Yesterday also marked the opening of the new Monique Lhuillier boutique in New York City, off of Madison Avenue. In a star studded mobbed venue, the designer, above with Kelly Rutherford, Jamie Tisch and a chic young model, was on hand to welcome her guests and show off her sleek modern space, below, (sorry for the fuzzy shot – tough to shoot in a crowded space!)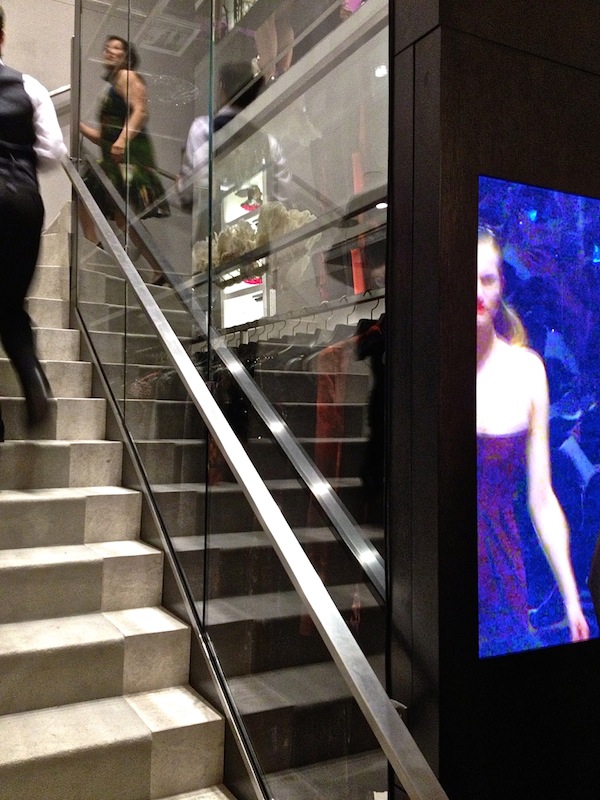 Upstairs featured the bridal collection. From classic elegance to extravagant embellishment, every style is represented.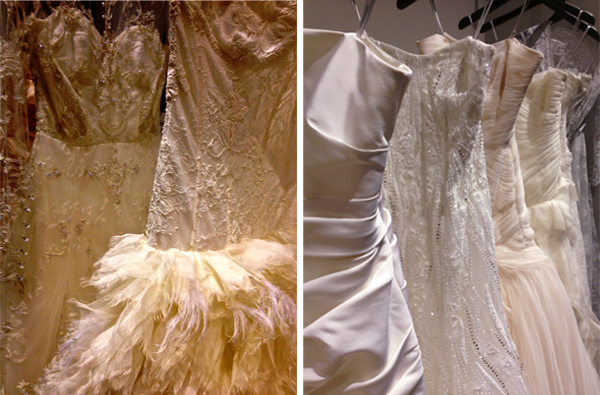 The fashion on the first floor features exuberant color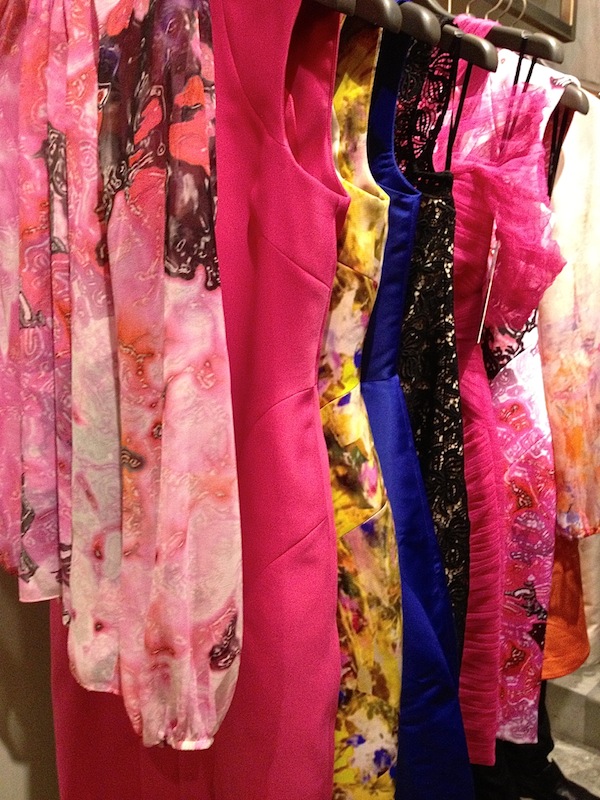 frothy confections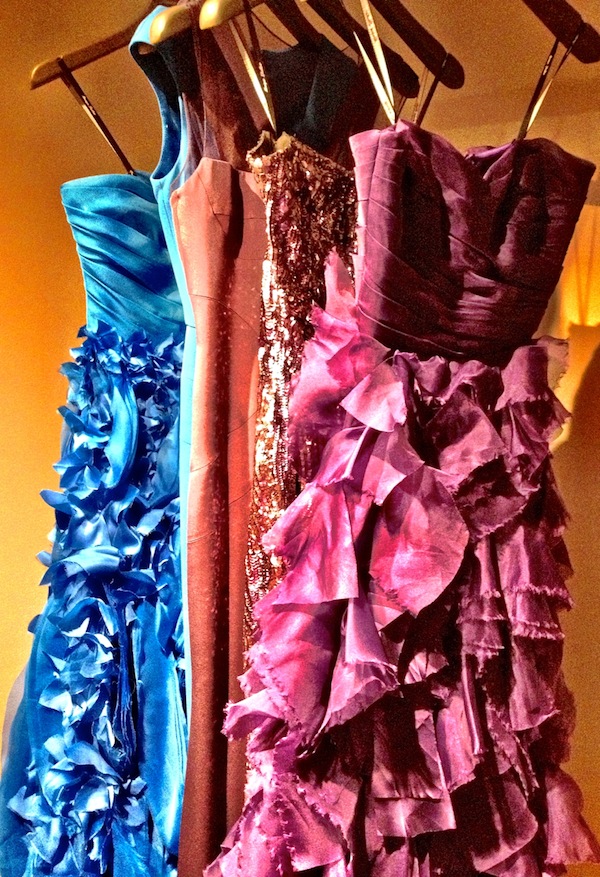 leather and lace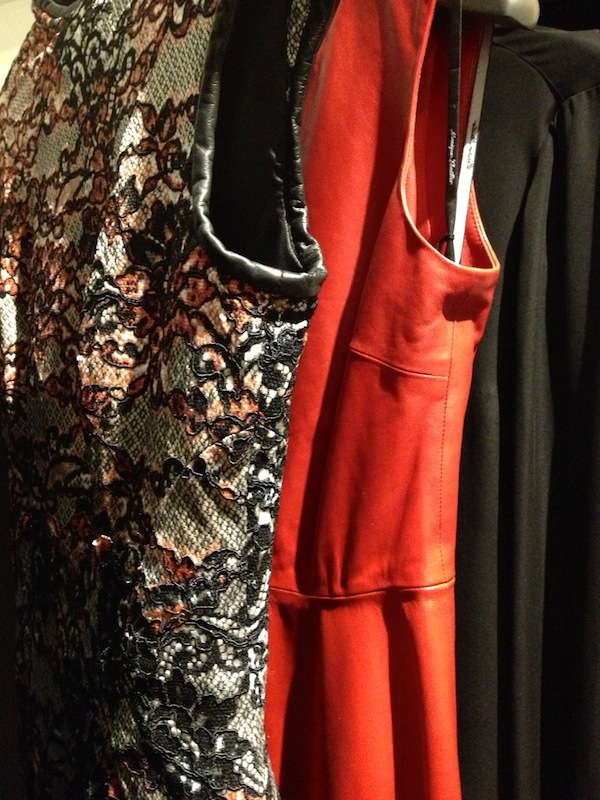 pops of purple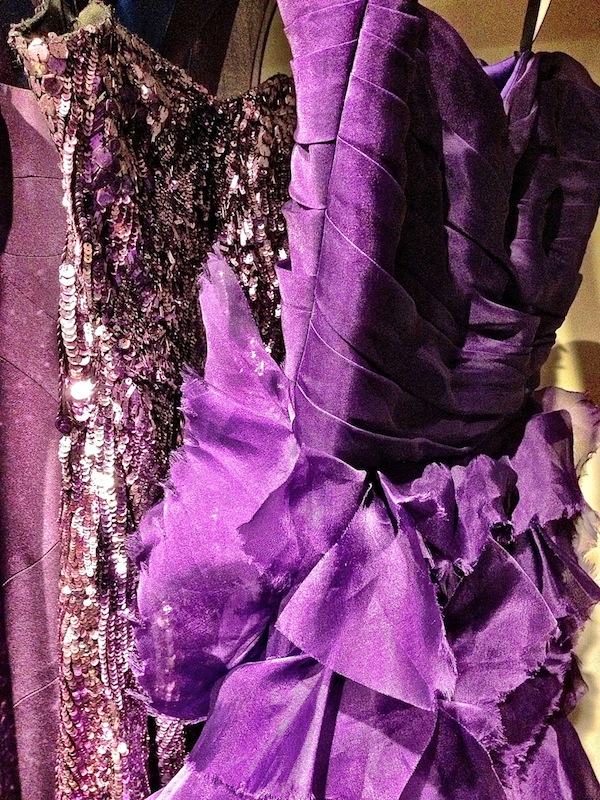 and lavish lace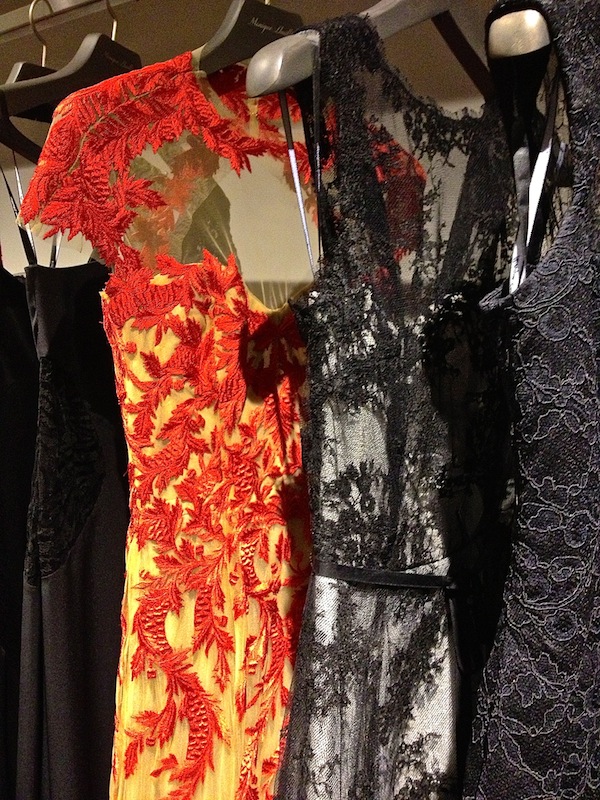 all executed with incredibly detailed workmanship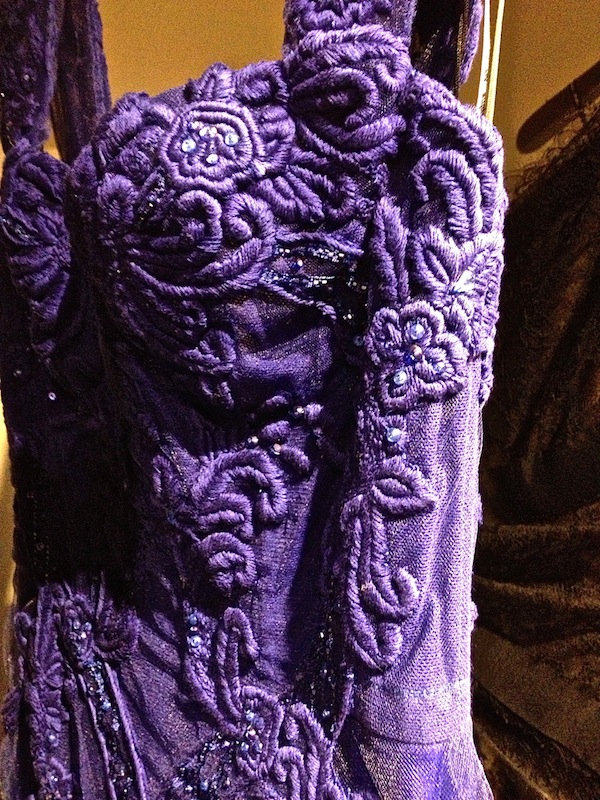 and the ultra femininity for which Lhuillier is known. With the holiday entertaining season upon us, the new boutique at 19 East 71st St. is an address to remember.