Before the throngs arrived on opening morning at the Winter Antiques Show, I was delighted to attend the Designers' Preview sponsored by 1stDibs. For a quiet hour, we were able to leisurely peruse the offerings at one of the most respected antique shows in the country and the only major show in New York that donates all of its profits to its beneficiary charity, the East Side House Settlement.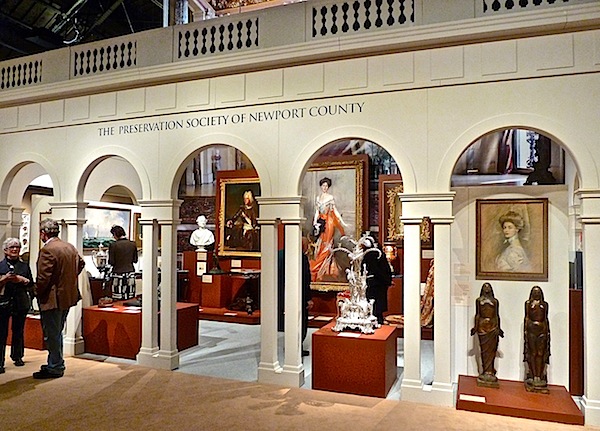 This year's loan exhibition, Newport: The Glamour of Ornament, celebrates the Preservation Society of Newport County with selections from eight of the historic Newport Mansions.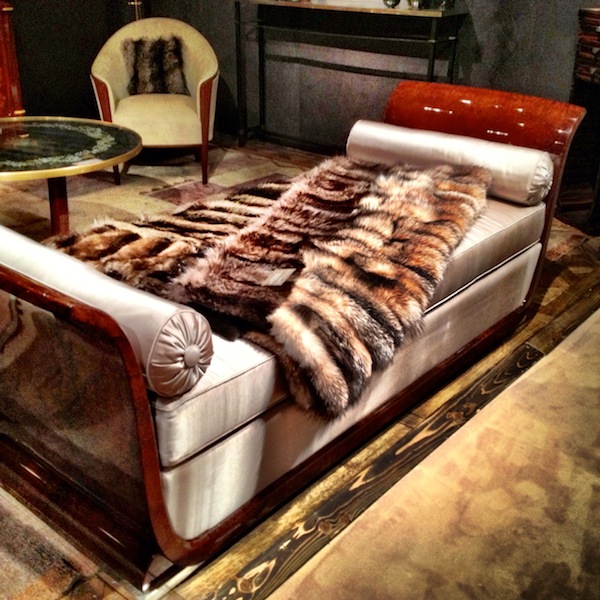 This year's show is beautifully designed, with handsome architectural elements and a fresh, clean look. Booths maintained individual styles within the general framework. One of the most elegant is that of Maison Gerard, whose collection of Jules Leleu pieces, such as the gorgeous walnut daybed above, is a standout. There is also this stunning Viennese art deco tea service from Brüder Frank.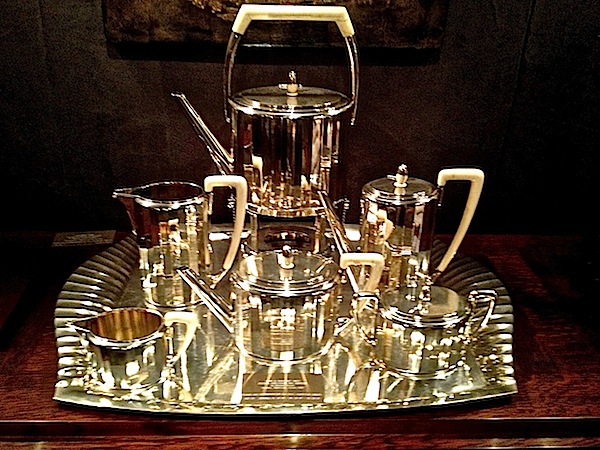 Dealer Liz O'Brien has a predictably wonderful selection of antiques and accessories. It's a testament to her discerning eye that her collection of eclectic finds is so wide ranging yet somehow cohesive, from a set of Fornasetti plates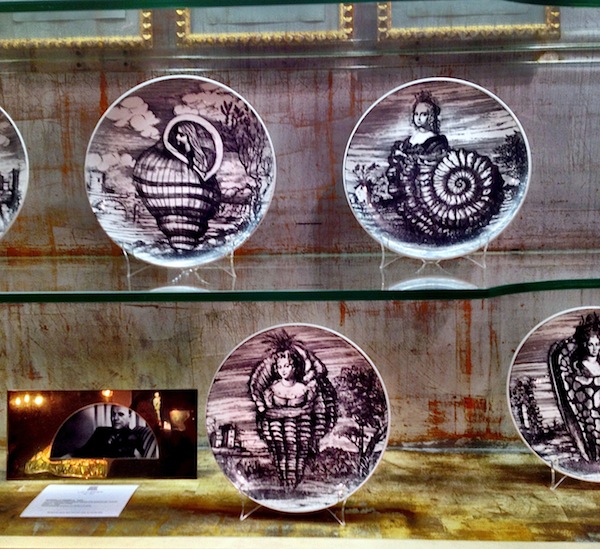 to these handsome Italian neoclassical mirrors with distinctive ram's head finials.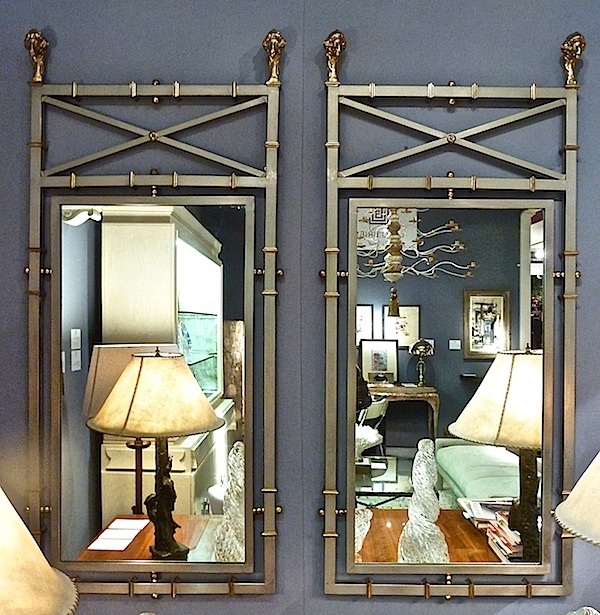 to Gabriella Crespi's mounted coral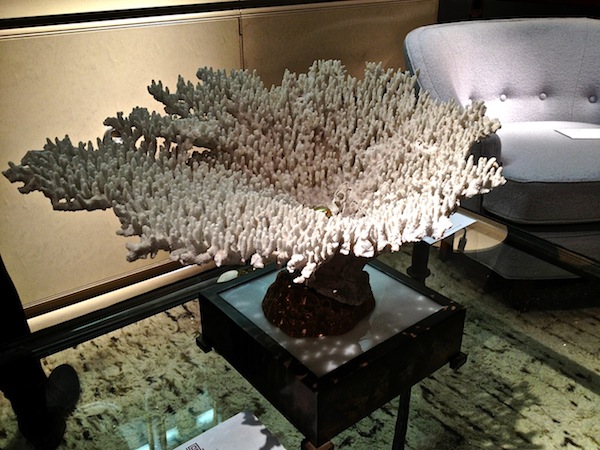 There are quite a few dealers showing a fine selection of American antiques. Whether refined federal furniture like that at C.L Prickett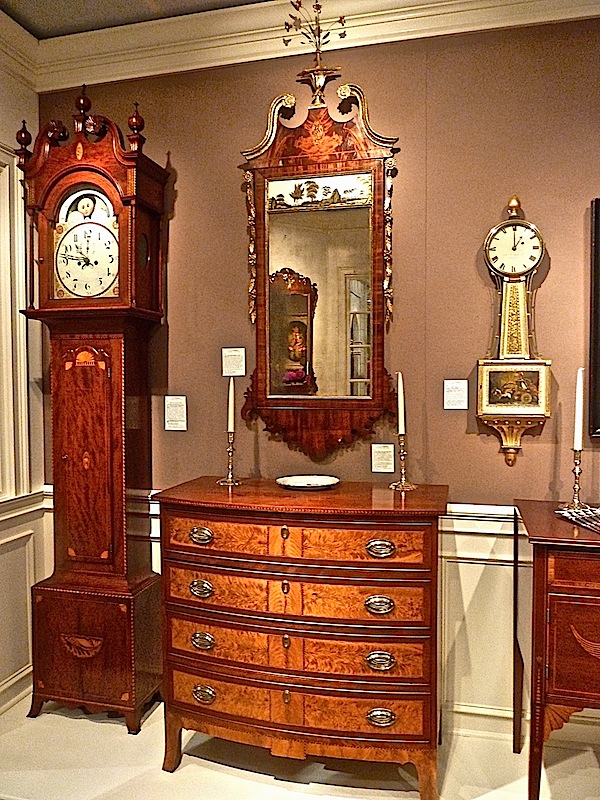 to the fantastic collection of Americana at Allan Katz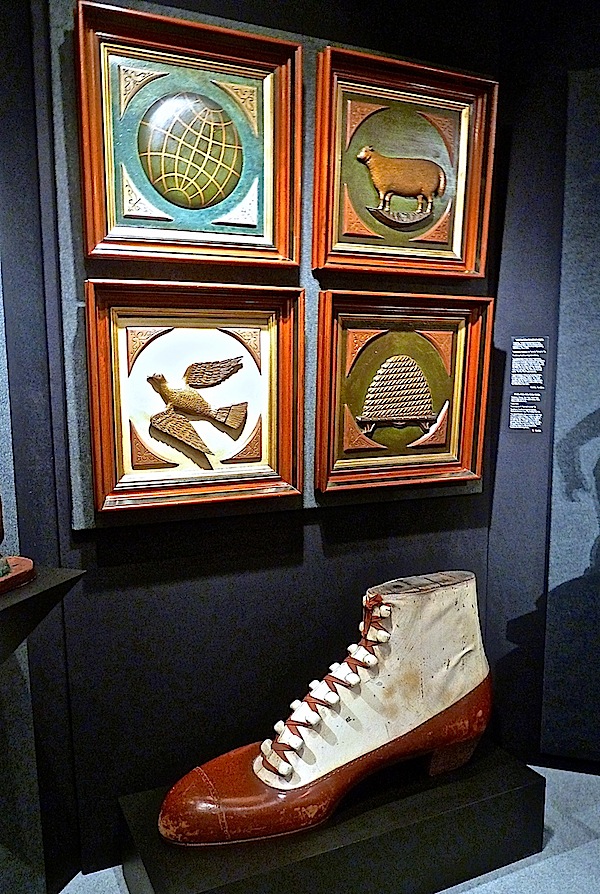 to the folk paintings at Joan Brownstein. This portrait from 1813 portrays six members of the same family, the parents interconnected by a wedding ring and the children similarly linked – so charming.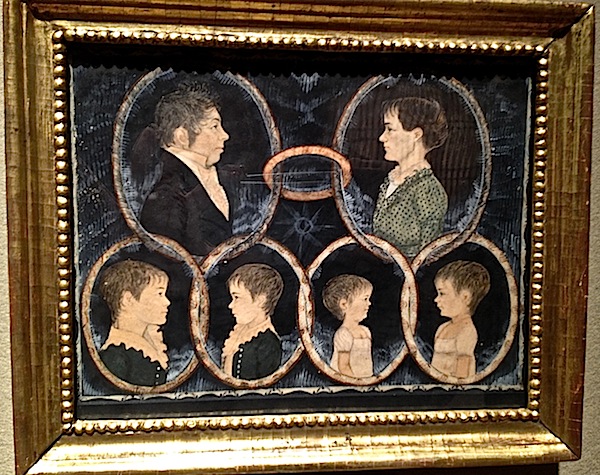 I love needlework and this 1803 memorial by Mary Lamson from Stephen & Carol Huber depicts a woman walking with flowers toward a monument. The eglomise glass is signed and original as is the giltwood frame.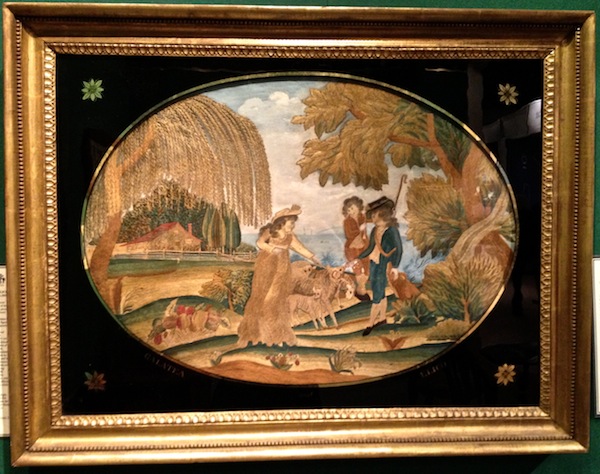 Architect Len Morgan designed an amazing installation for his and partner Angus Wilkie's Cove Landing booth. I went back several times to try and get a better shot but there was always a group lingering admiring both the wares and the cozy shop-like environment. It's a must see if you attend the show.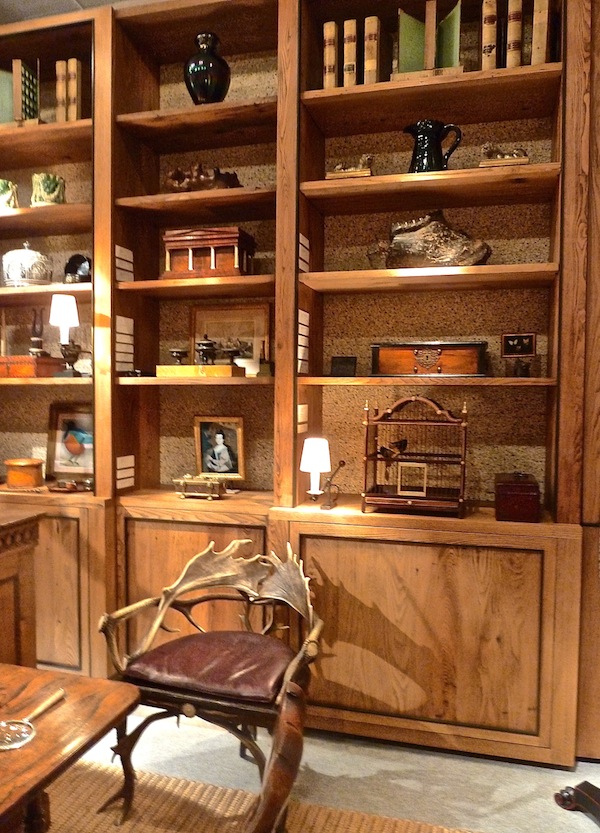 Several of well known New York dealers have truly outstanding pieces. This Anglo-Indian miniature bureau bookcase at Kentshire shows incredible workmanship.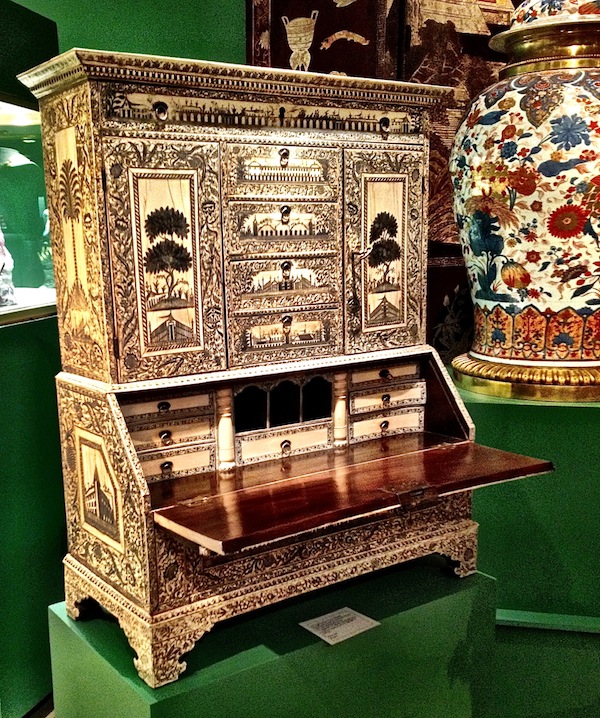 From 1790, it is ivory veneered sandalwood with an elaborately fitted interior. I can't imagine how  long it must have taken to painstakingly execute all the intricate decoration on this piece.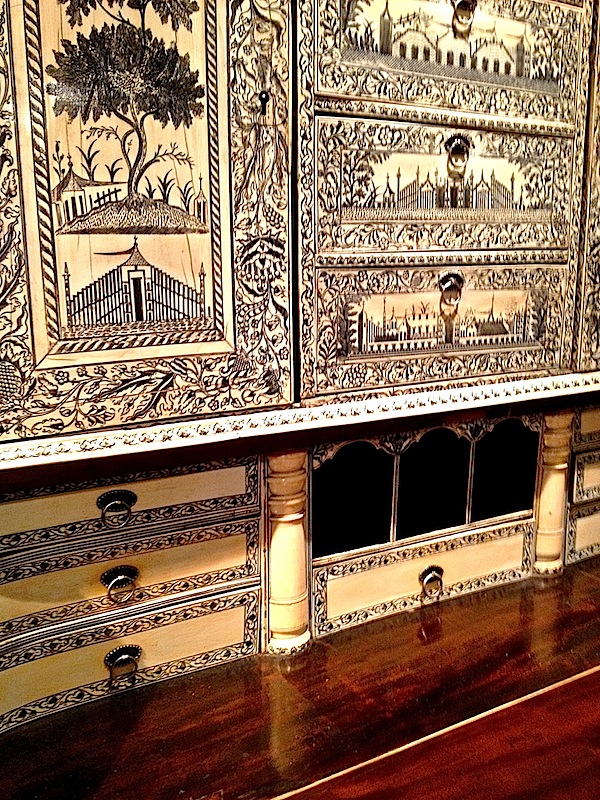 Carlton Hobbs booth is dark and dramatic with its usual commanding collection of elegant antiques. This 18th century giltwood console table is one of a pair,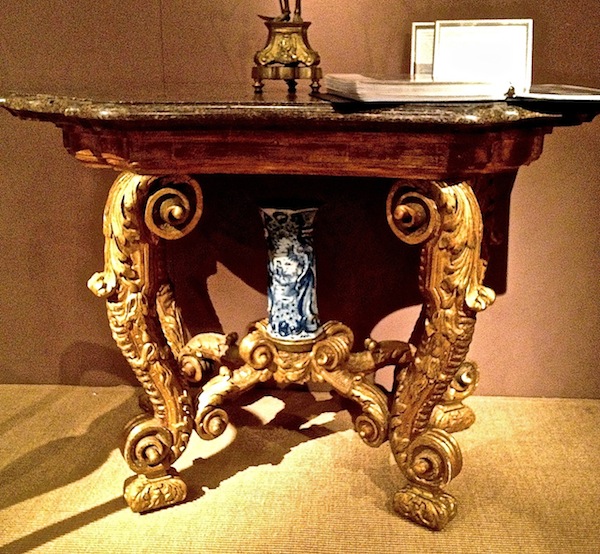 And the unusual shallow depth of the handsome bookcase makes this large piece almost float against the wall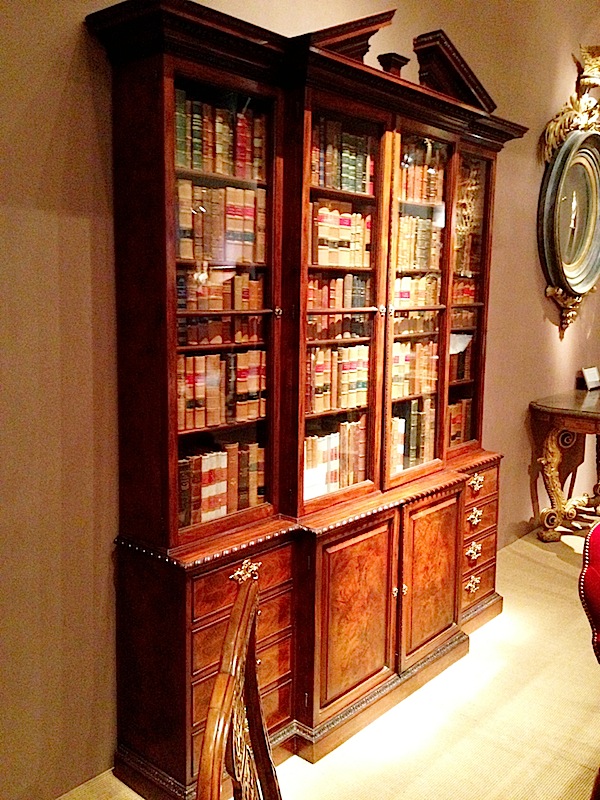 Another perennial favorite is Hyde Park Antiques. This early 18th century Queen Anne black japanned dressing table caught my eye. With beautiful gilt chinoiserie, it is the type of piece that would enhance any style bedroom.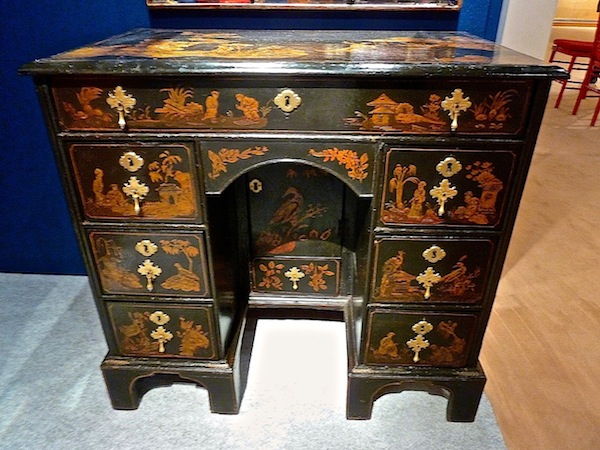 This type of classic regency table is always in high demand. Of beautiful rosewood, it has lovely satinwood banding and dentil inlay.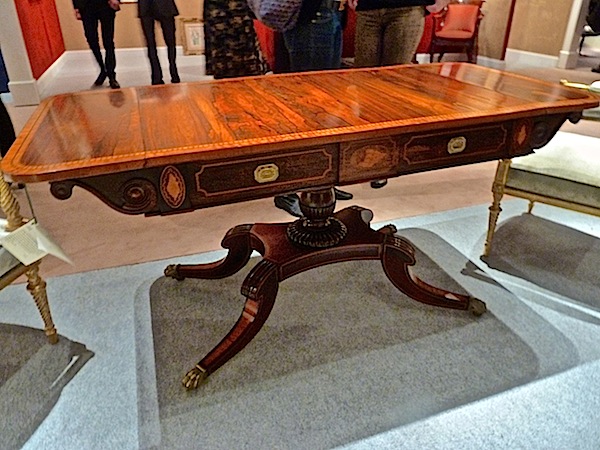 With exceptional detail, it displays pretty shell inlaid panels and elegant carvings.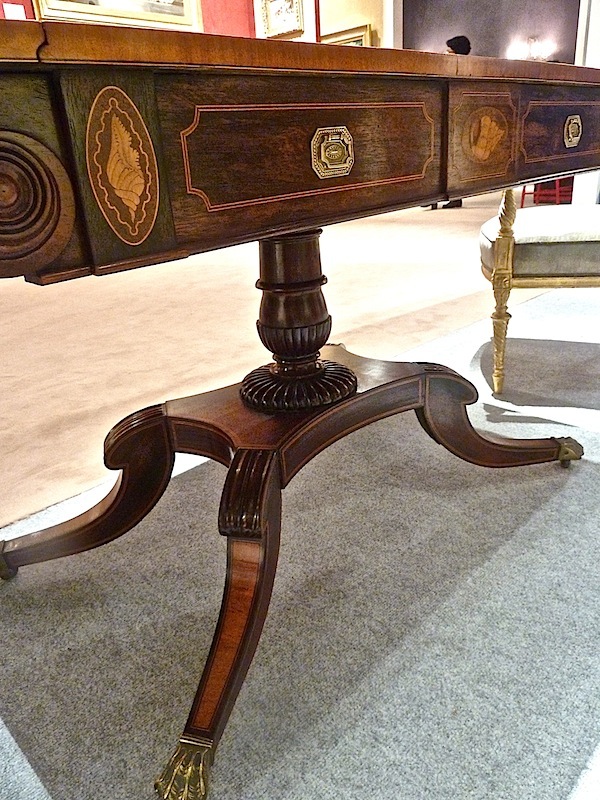 Many of us were taken with the large colorful collection of Creil at Taylor B. Williams.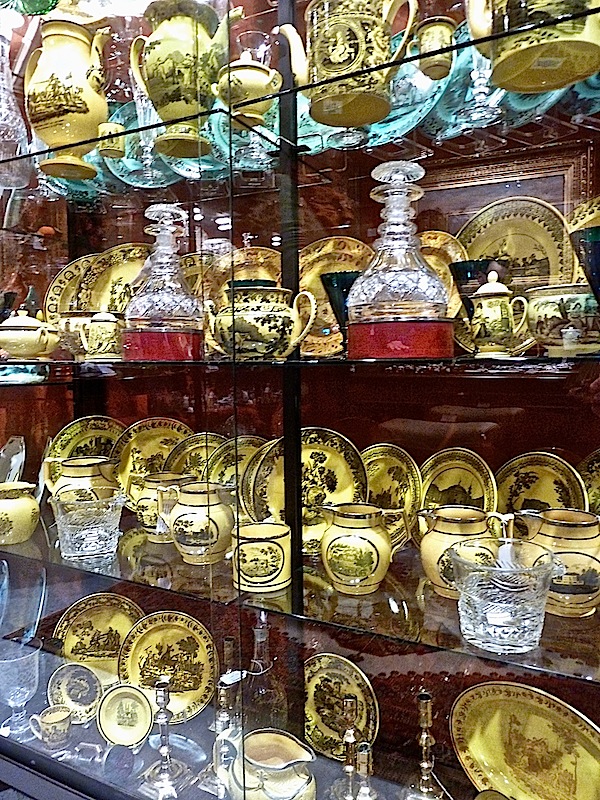 The yellow is fabulous but the green is even more difficult to find.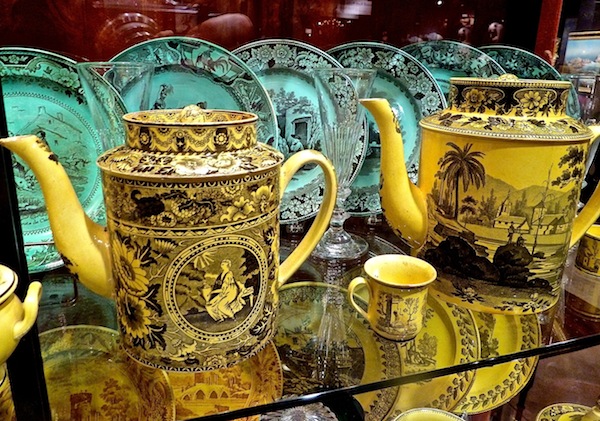 And several of us had similar instagrams of this graphic presentation of Harry Bertoia bronzes at Jonathan Boos.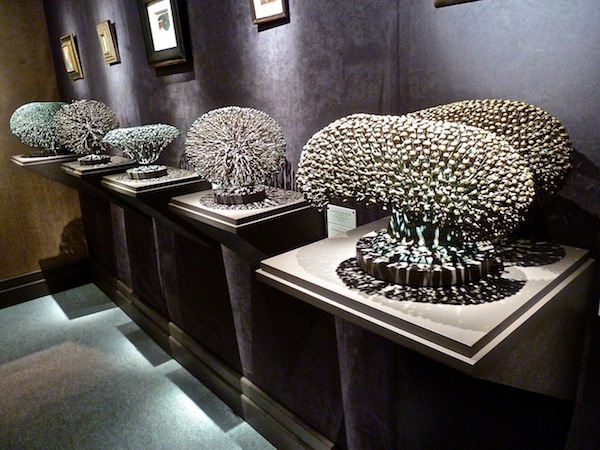 Naturally, I had to check out the jewelry. Macklowe Gallery always has an excellent collection and this was no exception. Two of my best colors come together in this stunner from Van Cleef that plays into the exotic themes so prevalent in fashion these days.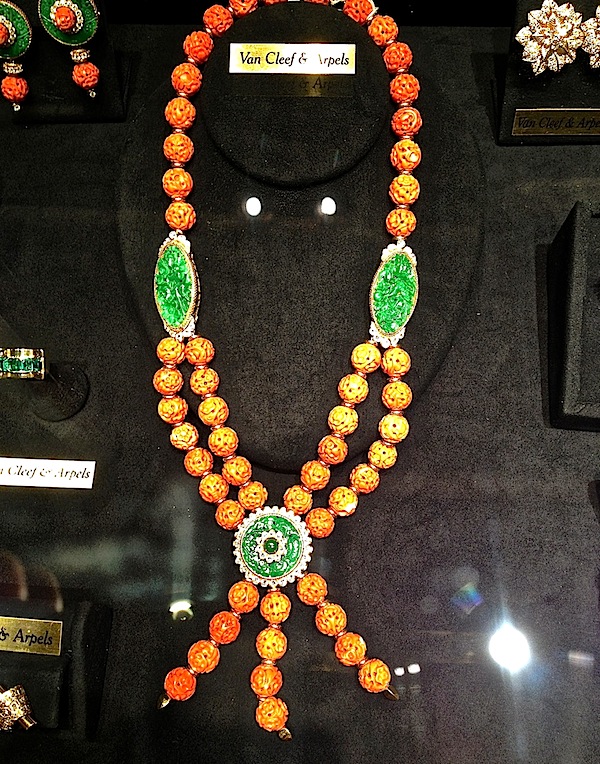 I predict pearls are going to be in great demand again after Chanel's spring show. This magnificent Cartier brooch would the perfect addition to any neckline or shoulder. While antique, it feels very of the moment in shape and scale.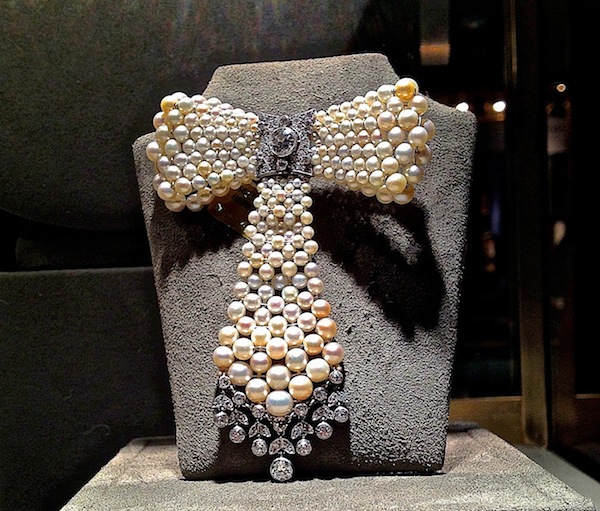 The piece de resistance of the collection, however, is this very rare and superb Lalique "Night Moths" brooch, most likely from 1907. In its original box from the Place Vendôme shop, the piece was given to the owner by her sister on the day of her wedding and had amazingly remained within the same family until 2012. As the gallery states, "This is the most significant work of art Macklowe Gallery has ever offered for sale."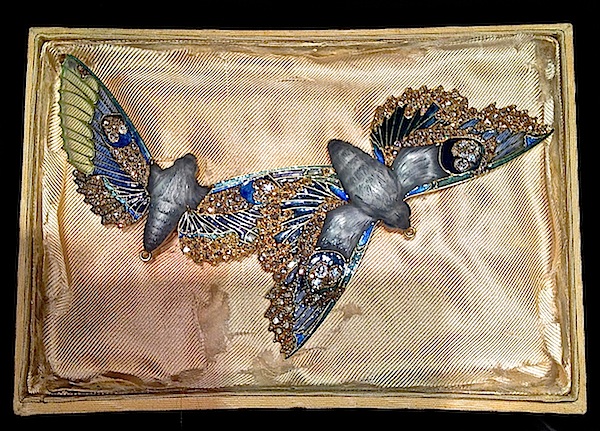 Tonight I will be attending the popular Young Collector's Night at the show and will hopefully be able to bring you a few more glimpses from the impressive collections.