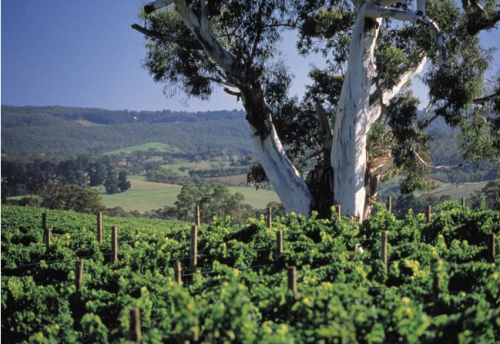 For all of you who would rather be on a beach than on the slopes, this wine pick today is with you in mind. If you've ever considered taking a trip down under and were wondering where you could enjoy both the beauty of the land and a wine tasting and vineyard experience, you need look no further than South Australia. All of you regular readers are now familiar with Terry Rogers of Horseneck Wines in Greenwich, who will be our guide today. Here's her pick for this beautiful region.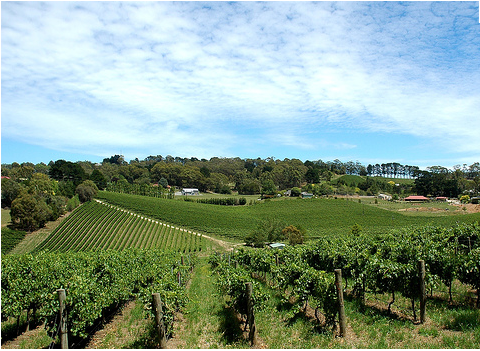 The Adelaide Hills is one of Australia's most charming wine regions.  There are a number of terrific wineries that would be exciting for you and your group. The first vines were planted in the Adelaide Hills in 1839, three years after South Australia was declared a state.  A case of that wine was delivered to Queen Victoria in 1844.  In 1842, the arrival of German pioneers saw more plantings around the new settlement of Hahndorf.  The number of wineries now numbers over 50 with 200 grape growers providing much of this highly esteemed fruit. The winery that comes to mind is the D'Arenberg Winery in the McLaren Vale within the Adelaide Hills.  The winery has been in existence since 1912 and is right up there with many of the cult wineries that collectors look for today.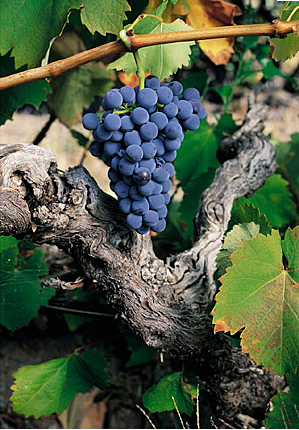 The cool climate is ideal for growing apples, pears, strawberries, and cherries, making it also ideal for Pinot Noir, Sauvignon Blanc and Chardonnay. But let's get to the object of this article – STICKYS – have you ever heard of such a thing? The 2008 D'Arenberg Stump Jump Sticky Chardonnay ($12. for a 375ml) from Adleaide pays homage to a significant South Australian invention known as the Stump Jump plough.  As well as clearing the land around McLaren Vale, it was adopted worldwide in the late 19th century because of its ability to ride over stumps and gnarled roots, saving valuable time and energy.  The wine itself pays homange to what is know as the noble rot.

Botrytis, also known as noble rot, is a vine disease that, if carefully managed, leeches the water from the grapes leaving behind enough sugar, good fruit, good acidity and minerals resulting in very very sweet grapes. The grapes for Stickys are sourced from selected Botrytis infected vineyards just southeast of Adelaide. This region is definitely capable of producing some of the world's finest, and certainly longest living sweet wines. Known as a "STICKY" in the land of Australia (otherwise known to the rest of the world as a sweet wine to be served after dinner or my favorite way at the beginning with a seared fois gras – yum) this wine has a beautiful amber color with a bouquet of ripe peaches, honey and apricots.  I can taste this nectar of the gods just by writing about it.  Once this beautiful silky wine touches your palate you will have luscious honey-lemon, butterscotch, and some elegant green apple flavors.
All together, a really wonderful sweet wine for half the price of a great Sauterne from Bordeaux. The 2008 vintage in particular was a special year for Sticky because summer rain caused the onset of Botrytis in the Chardonnay vineyards in McLaren vale and the Adelaide Hills making for an exceptional wine.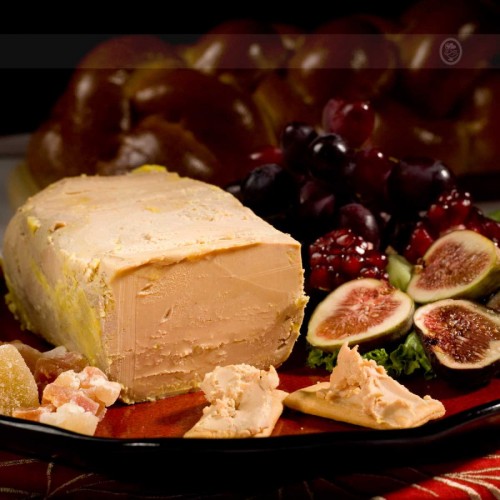 Thanks Terry! So if you are having a special dinner sometime soon, consider adding this special wine to your menu. As Terry suggested, you could serve it with a rich foie gras to start. There are several reliable companies who make it, either as a mousse or paté or in bloc form. Two of my favorites are Les Trois Petitis Cochons and d'Artagnan. D'Artagnan also produces their exclusive delicious French Kisses, plump, juicy prunes marinated in Armagnac and then filled with creamy, sweet mousse of Foie Gras. Scrumptious!!
Or Stump Jump can be served as you would a sauternes or dolce wine with your dessert or cheese course. It would pair beautifully with any soft creamy or blue cheese (see our post on Darien Cheese) as well as chocolate or caramel desserts or candied fruit, one of my personal favorites. Bon Appetit!