Clearly I haven't gotten over my alpine obsession. While many of you crave winter warmth, I'm still fantasizing about a chic chalet. I think I'd better start planning now for next winter since soon I'll need to be getting my head situated for spring. But in the meantime, we're still snowbound and I haven't yet set foot on the slopes so perhaps it's time, before it's too late, to take one more look at my winter fantasy.
My latest pick for my bucket list of chic ski resorts is Courchevel. It's incredibly beautiful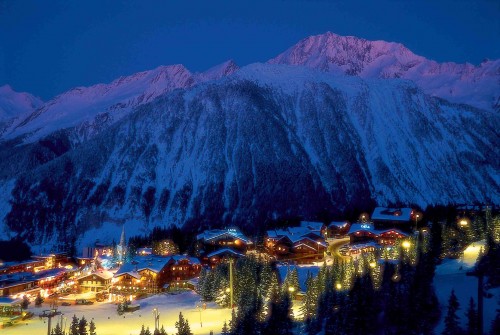 but can be a bit of a see and be seen sort of place. I'd feel perfectly comfortable walking around town in something like this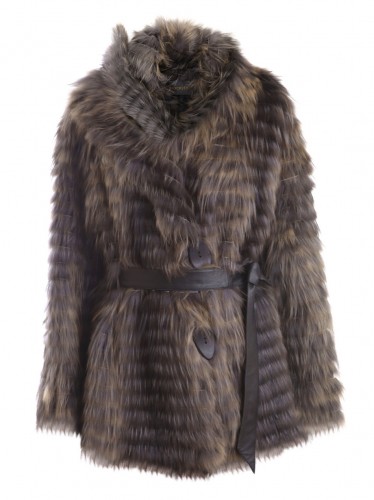 or this (although I probably wouldn't, I like that I could)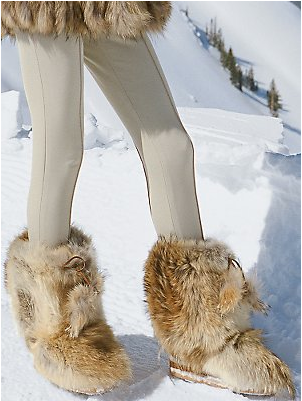 or carrying a bag like this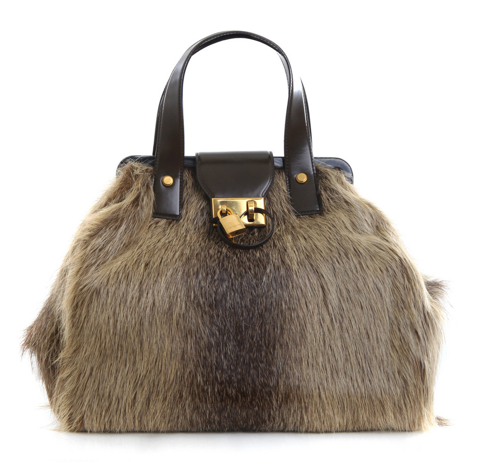 but sometimes I wouldn't want to have to deal with the scene.  So it's a good thing I've found a fabulous place to stay where I could take a break to just enjoy the view. Hotel de Charme les Airelles underwent a massive renovation a couple of years ago and is now one of loveliest spots in town.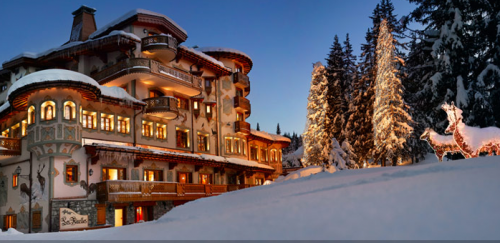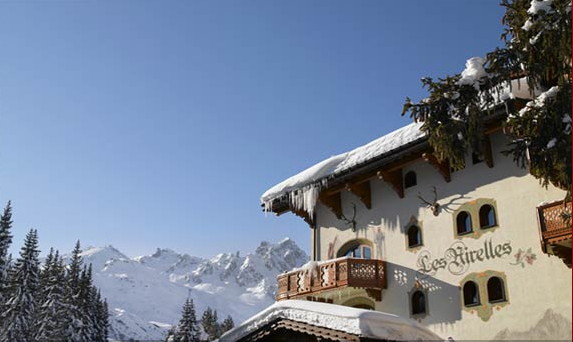 With beautifully appointed rooms decorated in chic chalet style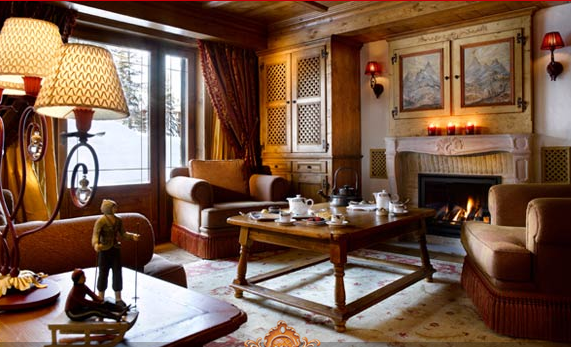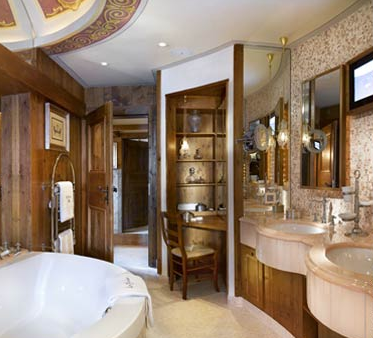 There's a fabulous restaurant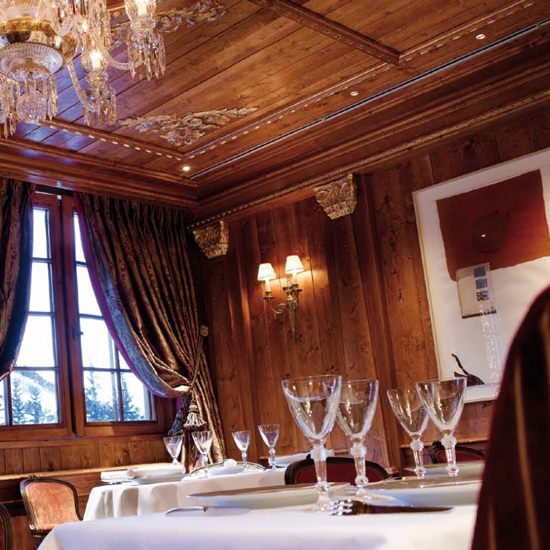 and an elegant spa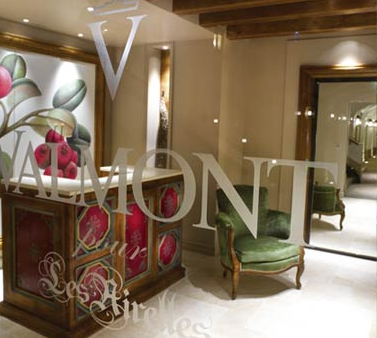 In fact I'm not sure I'll even have time to ski! Although I did find very stylish ski luggage (thank you Vanity Fair)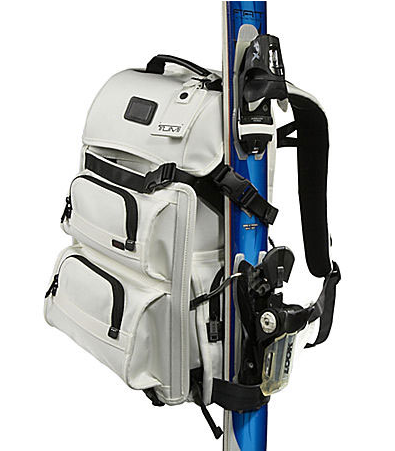 Chances are however that my ski expert husband would leave me in the dust (or powder) so perhaps I'll just poke around town. There's the beautiful new Chanel "ephemeral" pop-up store that probably needs investigating.
photo zoot magazine
and all the little shops for comestibles such as Chez le Gaulois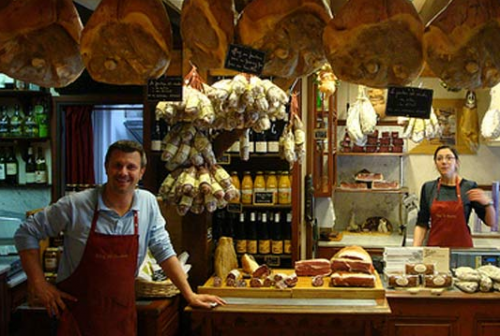 or the delectable Boulangerie au Pain d'Antan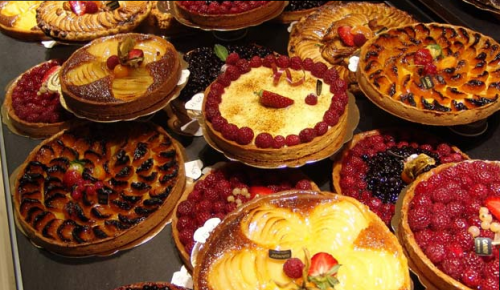 because you never know when you might need a little sustenance.
But even if I don't get to Courchevel this year, a little chalet inspiration might just be in order.  Chaletbau Matti is a family firm that has been in Gstaad since 1941 (discovered through Greet at the beautiful Belgian Pearls blog). They design and build the most exquisite wood alpine style homes. They cut and stockpile their own wood and also collect antique wood for construction and decoration. Their designs span the spectrum from traditional to modern aesthetics. If I were ever to build a chalet in the alps, they would surely be my choice!!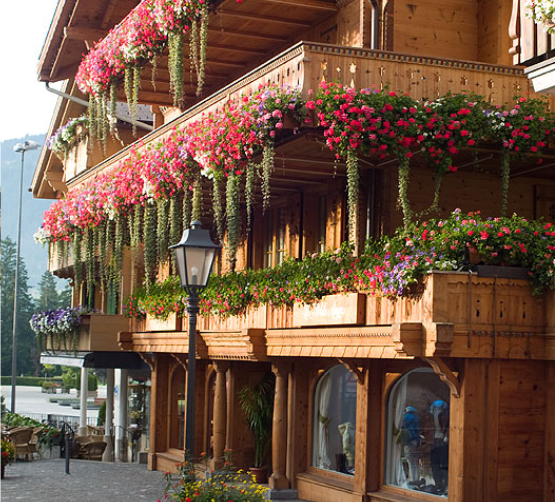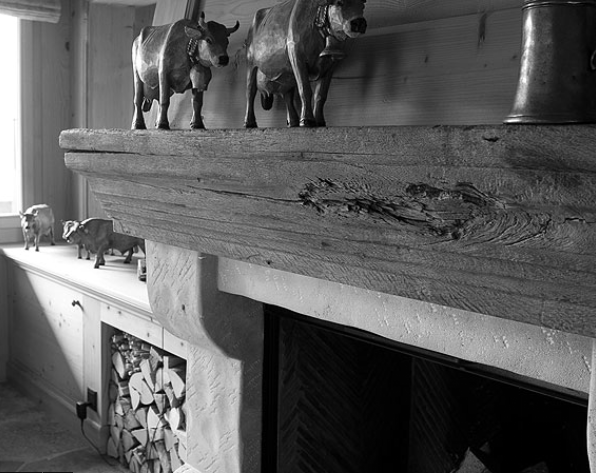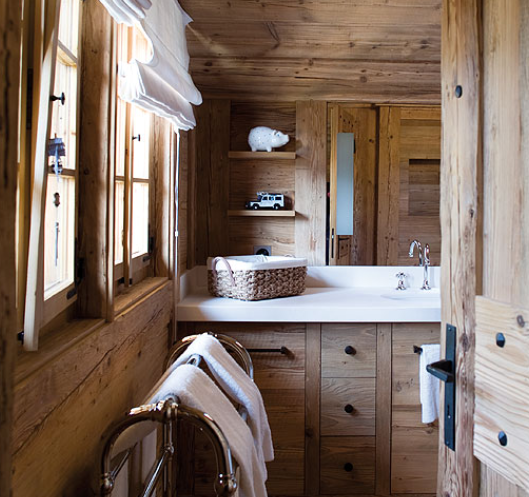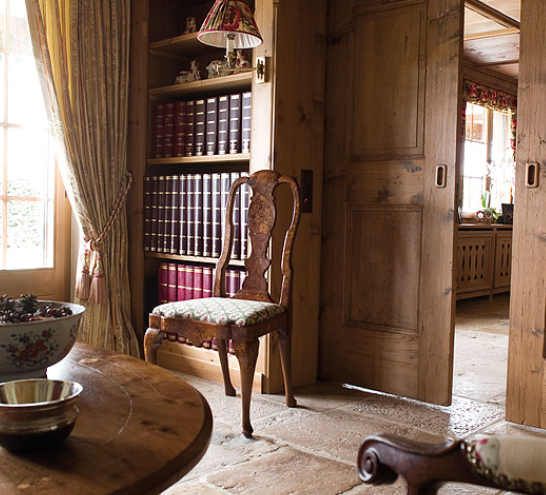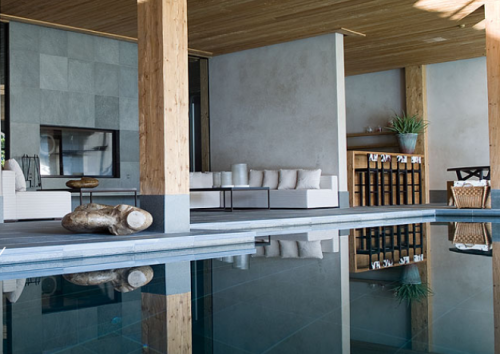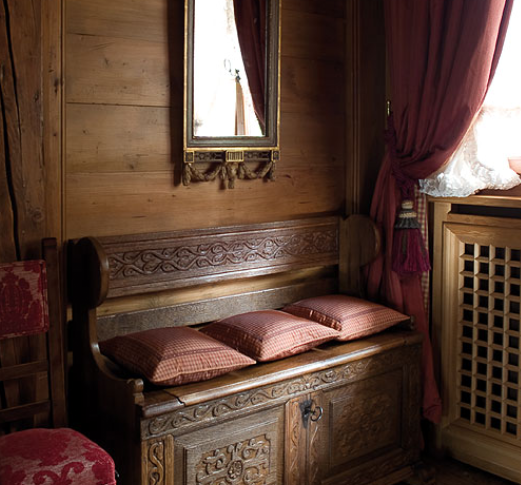 And then I think I'd have to convince Greet to come and finish the interiors because her family's company does such amazing work that's so compatible. I know many of you read Greet's blog, but have you ever actually looked at the Lefèvre site? Here's a sampling that would be just perfect for my chalet.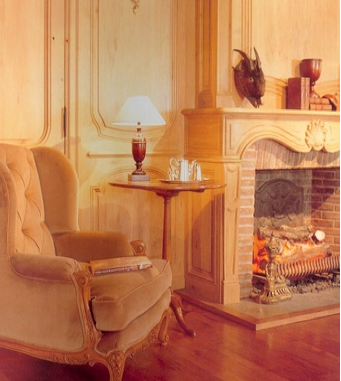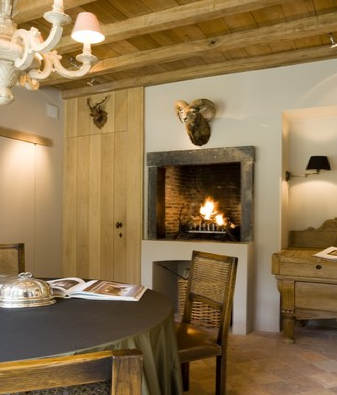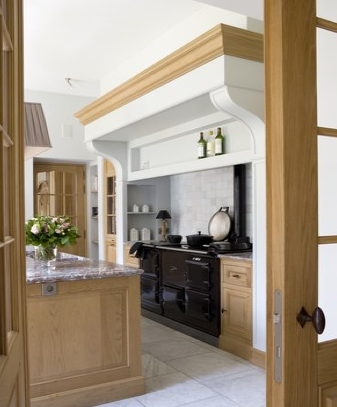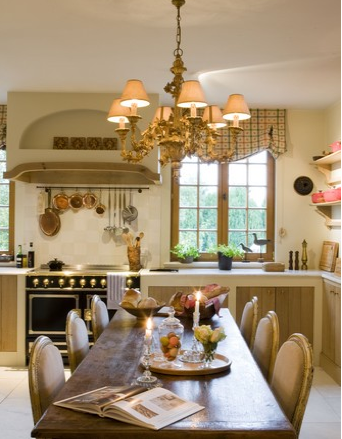 So now all I need is a raclette dinner and my little daydream is complete!