How perfect that we are discussing the winery at Quintessa today. It represents owners Valeria and Augstin Huneeus' dream of creating the quintessential wine estate – obviously a concept I can embrace. They are old friends of Terry, so I will let her tell you a bit more.
Quintessa is one of the most exquisite micro-climates in the Napa Valley. I have known the Huneeus family for over 20 years when they first developed both the Franciscan and Estancia Wineries. They then created a beautiful winery in the Casa Blace region of Childe called Veramonte. When Augustin Huneeus, Sr. sold Franciscan and Estancia in Napa, he had found this beautiful micro climate that sits across the way from Auberge de Solail, the fabulous resort on the Silverado trail of Napa Valley.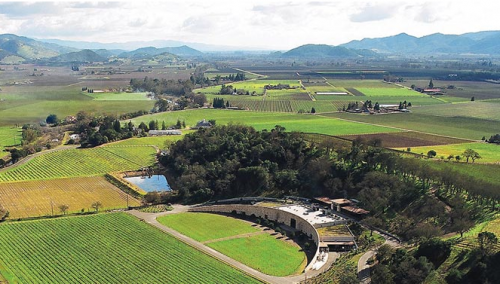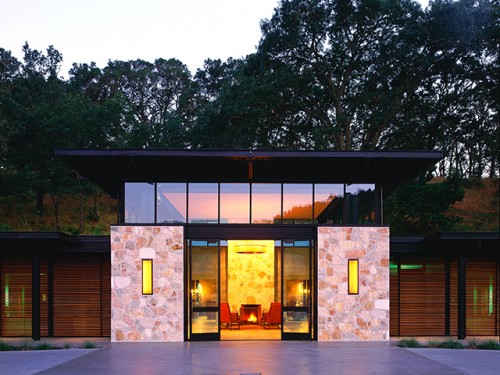 Quintessa Winery was founded and built into the mountains. It is a true pleasure to behold and should definitely be on your list next time you are traveling to Napa. Reservations are required for a comprehensive look at the vineyard, winemaking facility and underground caves, ending of course with a tasting.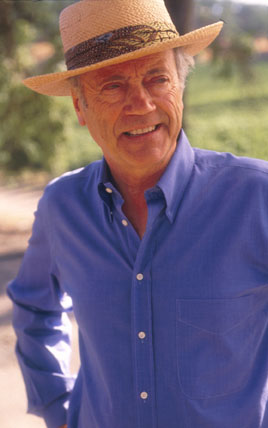 Augustin Hunees, Jr. continues to stay active in the wine business with Quintessa and has just purchased the Flowers Winery in Sonoma County, which needs no introduction. Keep a close eye out for more exciting properties that the Hunees family will be purchasing.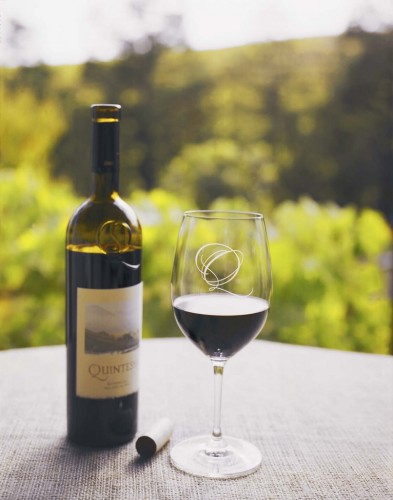 Their blend is along the lines of a classic Bordeaux and is truly full of velvet and lush, rich flavors to satisfy every palate experience.
Thanks Terry. I'd like to add a few thoughts here because Quintessa is indeed my sort of place. Just as we discuss trends in interiors and fashion, it can be the same with wine making. Quintessa, like all true classics, strives to transcend that. Watch this beautiful video and hear Valeria and Augstin Huneeus as well as the winemakers discuss their dream vineyard. I think you'll find many similar types of topics we discuss in other venues as well and you'll get a peek into the unique building designed by Warner Walker Architects out of San Francisco.
Quintessa Film from Quintessa on Vimeo.
And if you're really into winemaking, here is a look at how Quintessa makes their famous blend. With over 280 acres, the winery has many different terroirs and wines to choose from to get just the right combination. Because they grow five varietals (Cabernet Sauvignon, Merlot, Cabernet Franc, Petit Verdot and Carmenere) on the estate, there is a wide range of possibilities in blending.
Quintessa – Blending:Creating Harmony and Elegance from Quintessa on Vimeo.