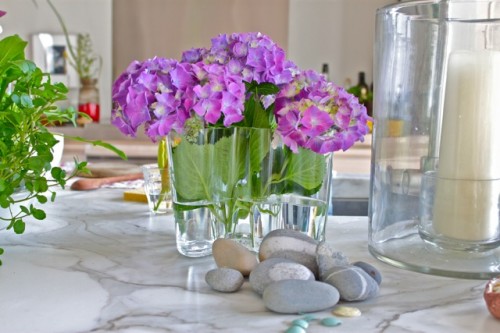 As many of you now know, after BEHIND THE Q, I run an additional post from my side of our excursion. I could have made many selections right from Dominique's lovely house, like this classic Alvar Aalto vase above, but I will of course stick to actual possibilities!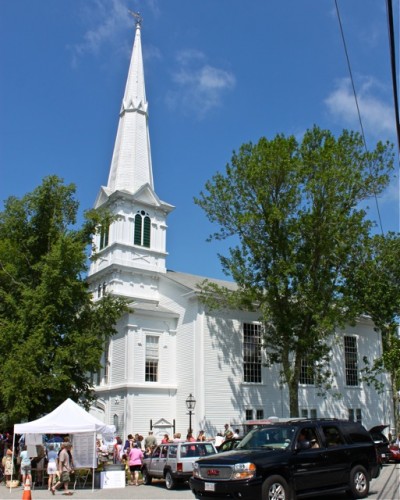 In Little Compton, the three of us were lucky enough to time our visit with a local church fair. One of the most appealing aspects of this charming town is its time warp quality, which I love. Other than the addition of modern cars and ATMs, much of the town looks like it hasn't changed in decades. I'm sure this event must have been about the same 40 years ago. As Dominique alluded to in her post, I scored big time! I love tabletop and found this incredible set of vintage plates. They have a fabulous heraldic quality and with their beautiful muted colorway, will be perfect to mix and match with many of my other pieces. Now for the best part – a set of twelve for $30! Yes, you read right! The prices seemed out of the past as well!!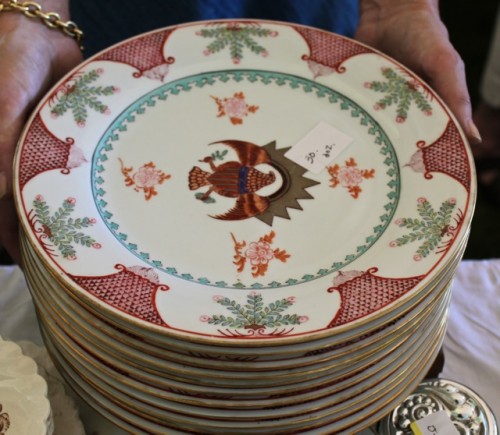 Yet that's not all. I also found this incomplete set of brown transferware. While there are not 12 of everything – there are more than enough pieces (not all shown here) to create a fabulous tabletop for anything from breakfast to buffet! And are you ready? This entire set for…..$50!!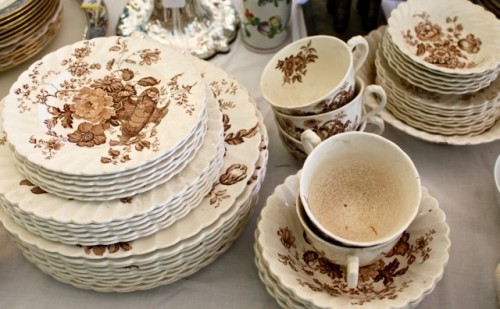 At one of my new favorite companies, Nankeen, the choice was tough, so of course I chose (and purchased) more than one item!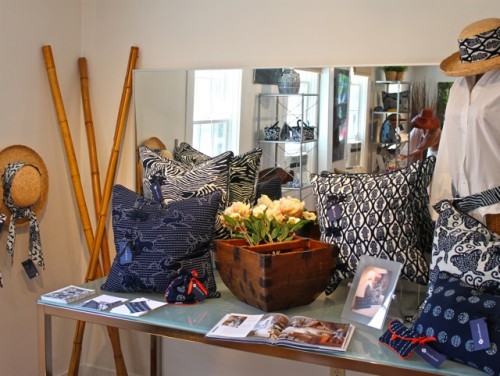 I have already used this stylish clutch on several occasions. It's simple yet sophisticated design and pattern add a graphic pop to many of my summer outfits. And an added plus for me? It's lined in orange!!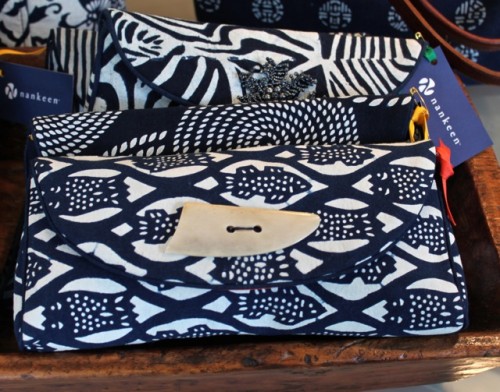 I also picked up these casually chic coasters – perfect for summer entertaining indoors or out. I understand that since my visit, Nankeen has also added reversible placemats and napkins to its offerings!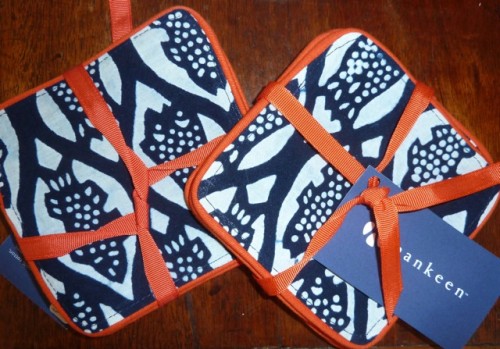 Tiffany Peay's jewelry store is more like shopping in a friend's living room. With comfortable chintz covered chairs and friendly staff, it is easy to peruse the beautiful collection in relaxed comfort. My road trip partner, Dr. Pat Allen (Dr. Pat to you readers of Slow Love) modeled my favorite necklace.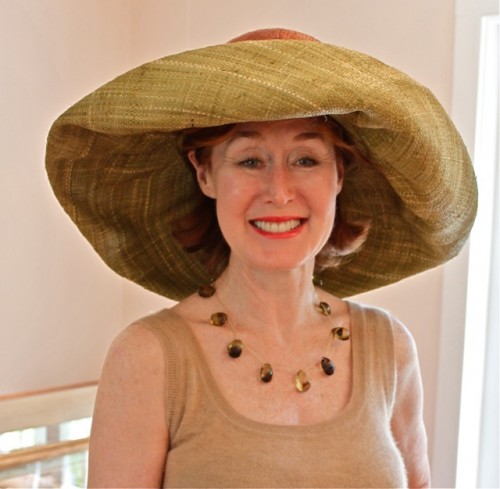 I love how the stones seem to just float, yet fall perfectly in a graceful shape.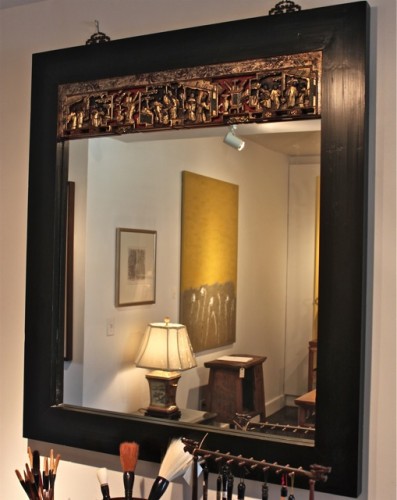 Gallery 4 is an eclectic space, with both art and antiques. I gravitated to the same collection as Dominique. This beautiful Chinese mirror would be at home in a variety of spaces, from traditional to modern. The detailed frieze at the top set within the simple wooden border creates an elegant contrast.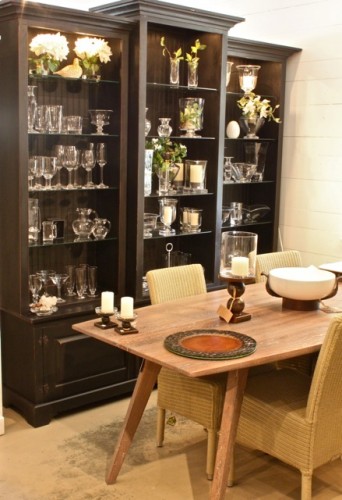 The Cottage at Four Corners is truly one of those retail establishments that is hard to leave. Each circle around the store revealed new discoveries. Before I realized, it was time to leave and I hadn't even narrowed down my selection. Honestly, any choice would have been special, but the beautiful colorway in these Libeco linens spoke to me. Don't you think they'd be perfect with my new plates?!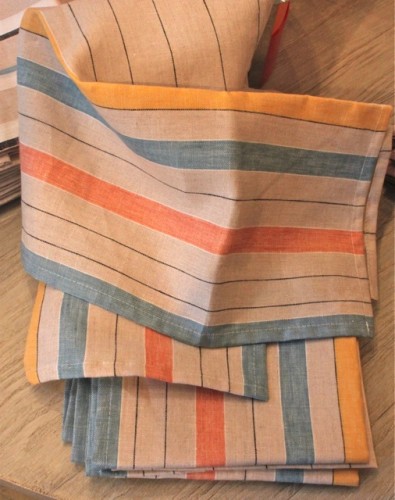 As much as Dominique loves great design, she also has other interests with far-reaching implications. Any regular readers of Slow Love Life know that Dominique is an avid supporter of environmental issues and works closely with (and writes for) several significant organizations including the Moms Clean Air Force. See how the development of slow love has evolved into her other very important work. And if you are a parent who cares about air pollution, you might want to consider checking out this worthwhile organization. Thank you Dominique for helping us appreciate the beauty in this world in SO many ways!!
BEHIND THE Q: Dominique Browning Environmental Initiatives from Quintessence on Vimeo.