As it's almost summer and some of you may be taking vacations abroad or planning them for the fall, Terry and I thought it would be interesting for you to see a wine trip through her, an expert's, eyes. And what better region to visit than Burgundy. Here she offers tips on how to organize your trip, what to see and where to eat – what more could you ask? So without further ado – Allons-y!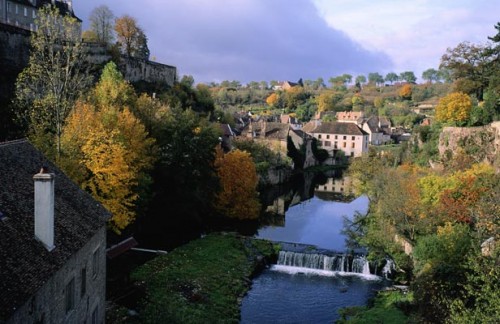 The question is how do you put it all together?  You can call one of the large tour companies and follow a group of people around the towns and the larger wineries or you can map a beautiful trip out on your own. We will consider today part one of our adventure.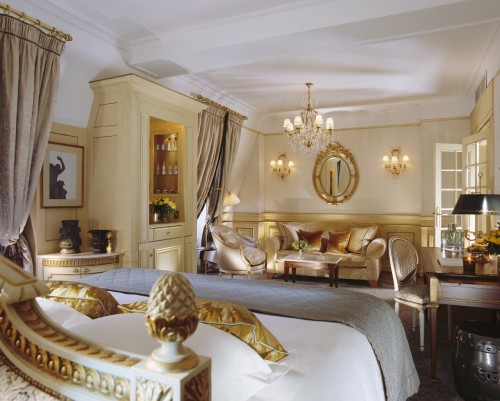 You can arrive at Charles de Gaulle or you can fly into Orly.  If you don't travel abroad that often or if the jet lag gets to you, my suggestion is to take the late night flight around 10pm from New York that gets you into Paris on French time around 11am.  You have then hopefully had a good night's sleep on the plane and wake up when you land.  You can either rent a car and drive into Paris or grab a taxi and have Hertz deliver a car to your hotel the next day for your trip to Burgundy.  Whether you are staying at a beautiful luxury hotel such as the Hotel Le Meurice or a smaller one like the luxury Hotel Lancaster, you are sure to have a wonderful evening in one of the most romantic cities in the world.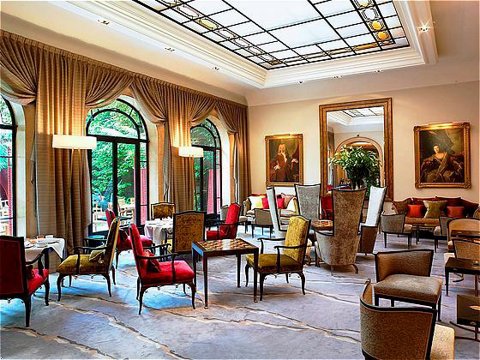 Relax, have a glass of rosé champagne from one of the classic champagne houses, Ruinart, Billecart Salmon, Taittinger or Laurent Perrier.  Jump in the shower to renew your energy and get ready to have a late lunch or early dinner and a good night's sleep, since you'll be waking up to a travel day.  There are so many wonderful bistros in Paris with excellent wine and food.  L'Ami Louis is a favorite on the rue du Vertbois.  Make sure you make reservations in advance.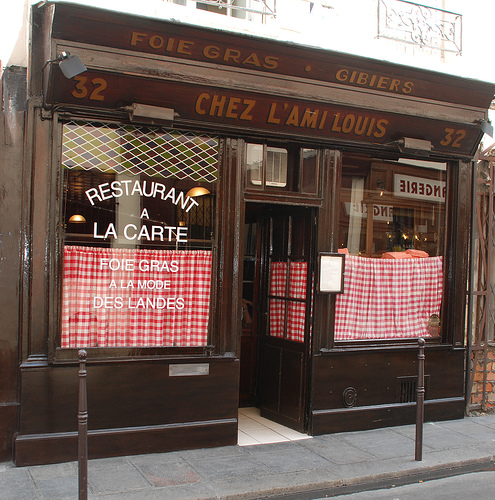 I love waking up in a Paris hotel and knowing that when the elegant pot of espresso arrives in my room at wake up time – it is full bodied, hot and fresh and will be accompanied by delicious chocolate croissants.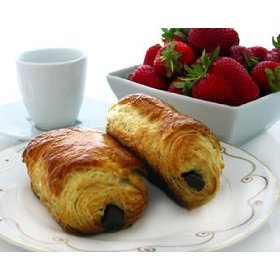 Time to hit the trail to Burgundy.  The routes are very well marked leaving Paris and it is always helpful to have a car with GPS or the Hertz Never Lost portable GPS (my favorite).  Plug in your destination for your hotel in Burgundy which will be Le Cep in the town of Beaune and you are on your way.  All along the wonderful highway there are large areas to stop and grab an espresso, have a sit down meal or just to stretch your legs, which is handy since it is approximately a three hour drive with beautiful countryside along the way.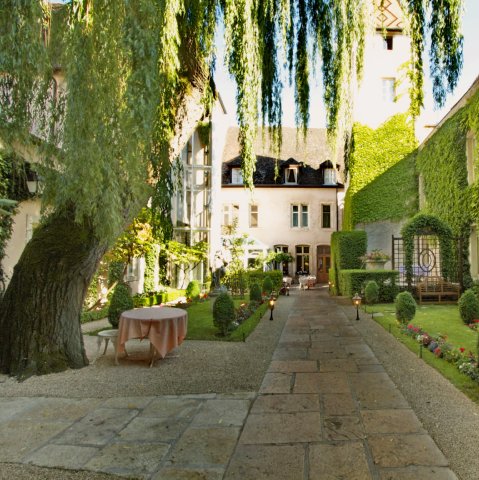 Finally you arrive at your hotel in the town of Beaune.  Le Cep greets you as if you were best friends. This is the best hotel to stay at since it is not only in the center of Beaune, but also very beautiful with fabulous rooms and spectacular service.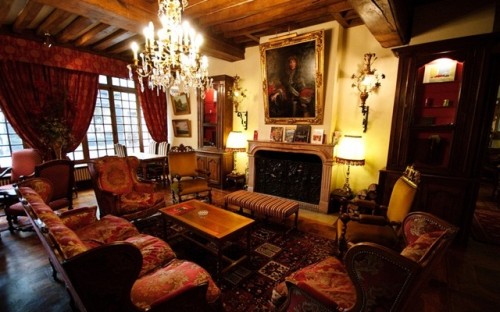 Your wine route is going to take you south out of Beaune the first day where you will pass through the towns of Pommard, Volnay, Meursault, Puligny and Chassagne.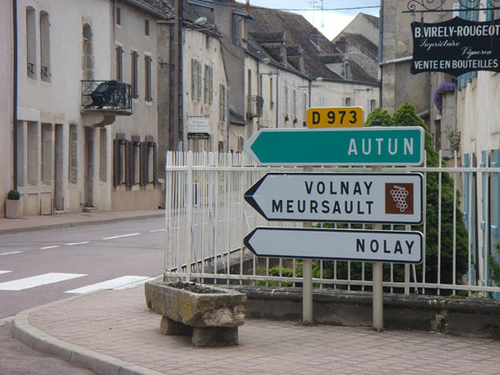 As you drive on the main route with vineyards on each side of the road you will follow the signs for Volnay and drive right up to the classic French Cellier Restaurant.  There is also a lovely patio for outdoor dining.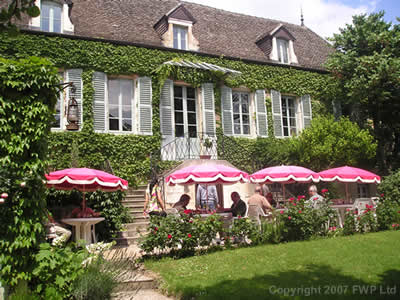 My favorite dish here is ouefs a la meurette – which are Eggs cooked in a red wine reduction.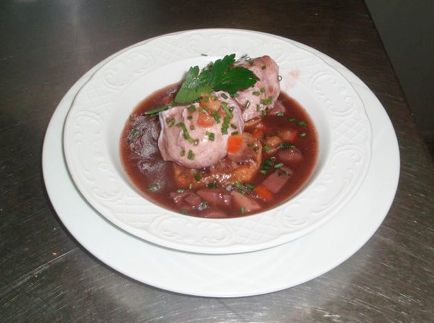 What is so special about the owner here is that she does not just use red wine for reduction; she uses the actual Lees and red grape skins from the barrels of the great Pinot Noir Grape.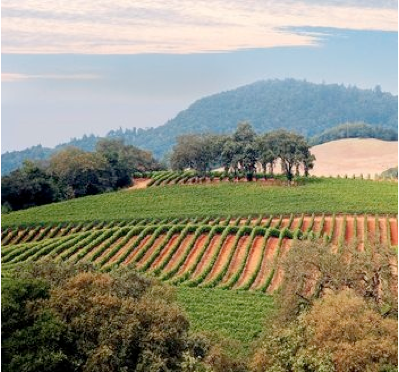 After a wonderful lunch, you want to head through the vineyard roads through Meursault and as you come into the small village square of Puligny Montrachet you will see the Le Montrachet hotel on the left and on the other side will be the hotel and restaurant of the famous Olivier Leflaive (above).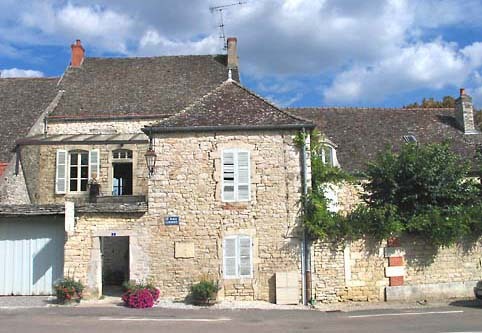 Wander into the Hotel of Olivier Leflaive and saunter up the casual bar for a tasting of Olivier's newest vintages that he is getting ready to ship to us.  Don't forget to mention my name.  By the way the Leflaives are the largest land holders in Puligny Montrachet.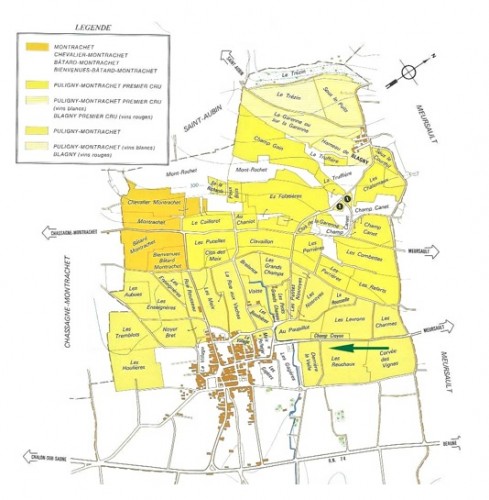 This is a map of all the small vineyards that are part and parcel of the town of Puligny Montrachet.  As you can see there is not a lot of land and all of those premier cru and grand cru plots produce miniscule  amounts of wine for the whole world.  So when you see the high prices on a great producer from that region you now will understand why.
Come back next week as we continue to explore Burgundy starting with the Cotes de Nuit.