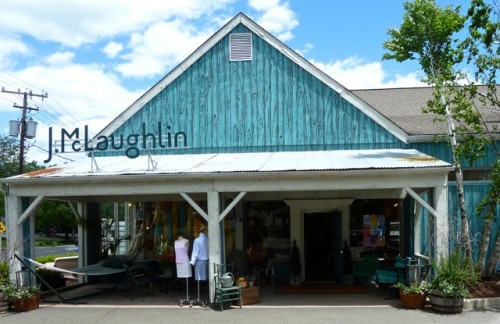 Last week I attended a fun book signing/luncheon event at the new J. McLaughlin store in Westport. Unlike the other 44 smaller outposts of the company, this huge 5,500 square foot flagship store is arranged into charming thematic boutiques within the large loft-like space. It is a delight to walk through and come upon one casually chic vignette after another.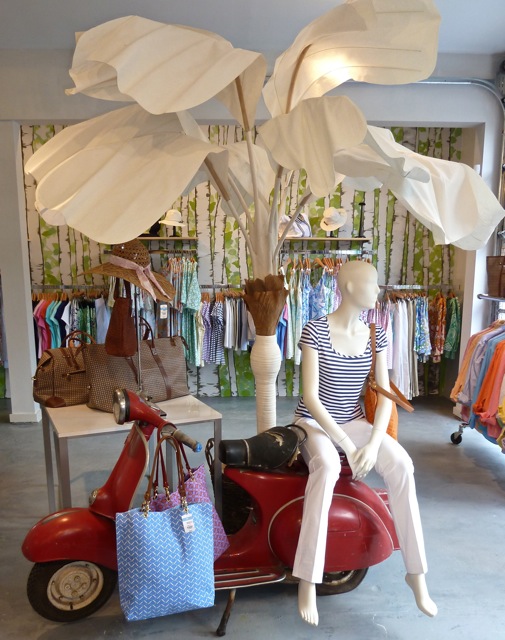 It's like a vicarious travel narrative. It was easy to imagine that after our short Vespa ride, we ended up at this fun beach bungalow bar for a refreshing limonata.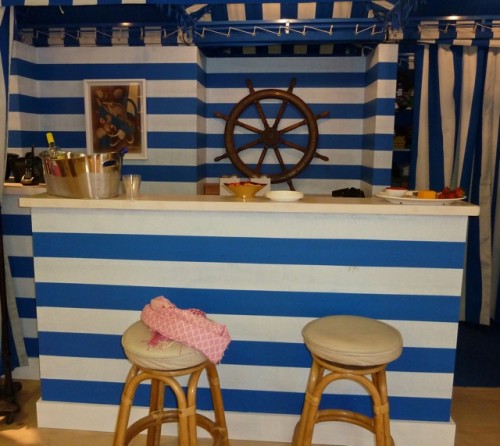 All documented by talented Patricia van Essche's beautiful illustrations that grace the company's ads and editorials.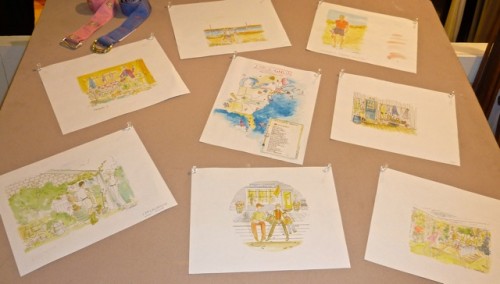 J. McLaughlin's classic American style offers many options for updating one's casual summer wardrobe. From everyone's favorite blue and white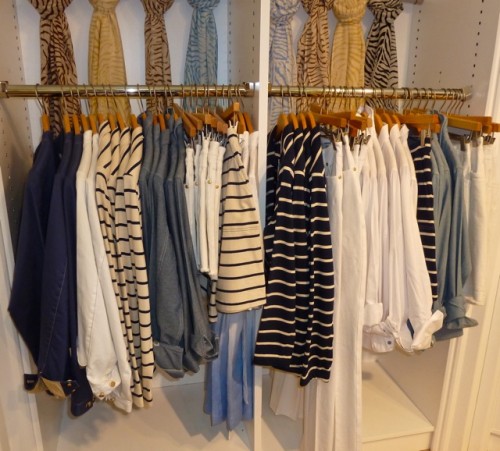 to the candy colored array of stripes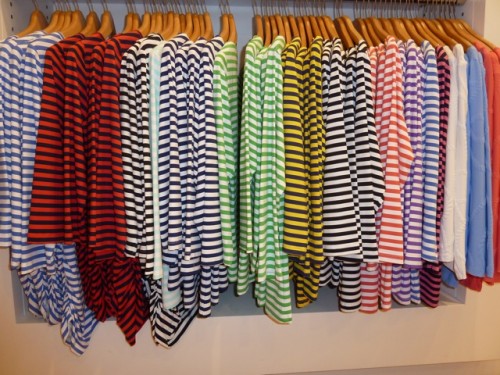 or something for 4th of July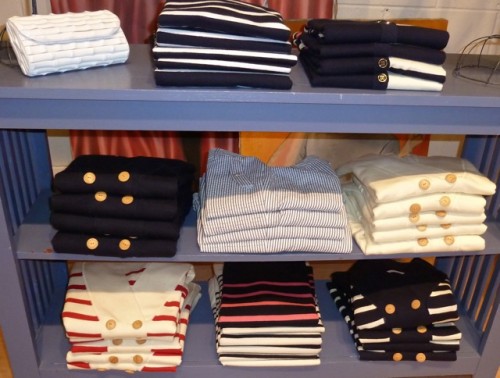 there's something for her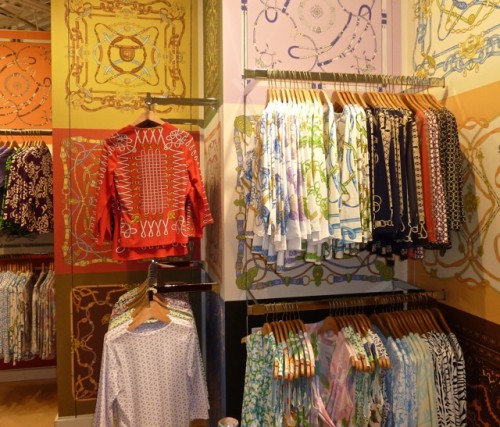 him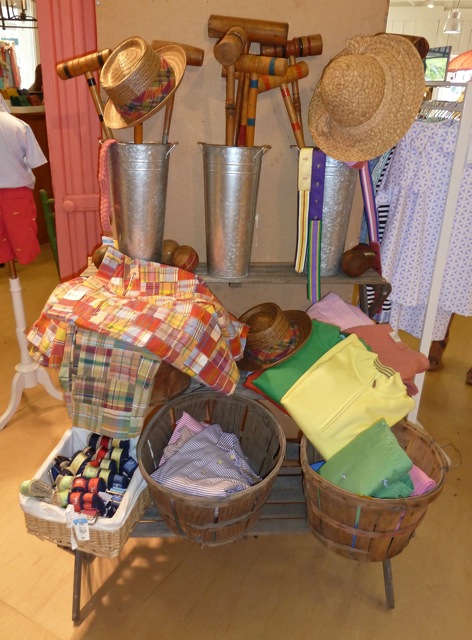 and theirs.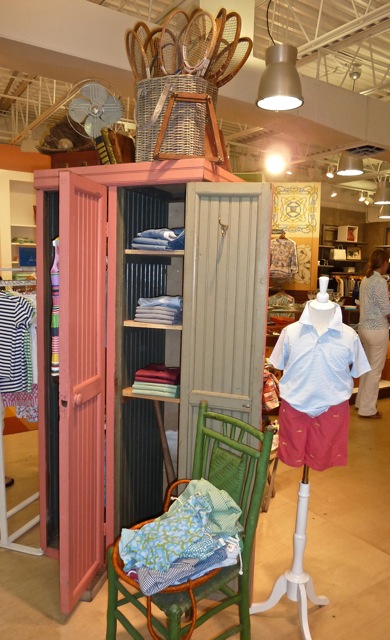 And there are certainly a plethora of choices beyond the ubiquitous stripes. Check out how chic marketing coordinator Connie Dirvin looks in her hand screened silk halter top and popsicle colored cardigan here with President and CEO Steven Siegler.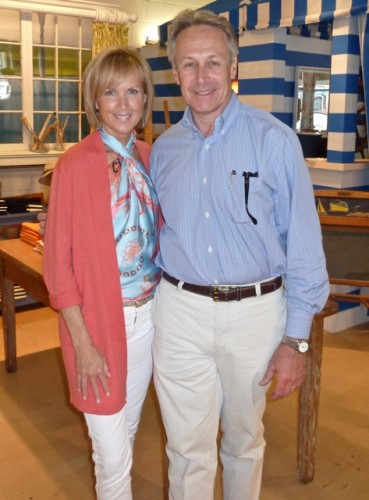 The ever stylish Jamee Gregory was on hand to sign copies of her insider entertaining book "New York Parties: Private Views". She and Frank E. Smurio Jr., a summer vision in pastels, chatted on the couch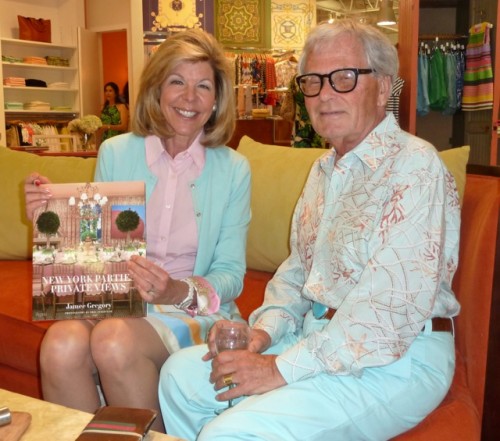 while visitors grazed on delicious offerings from Kelsey Banfield's The Naptime Chef, below on right with blogging friend Jessica Ryan of The Entertaining House.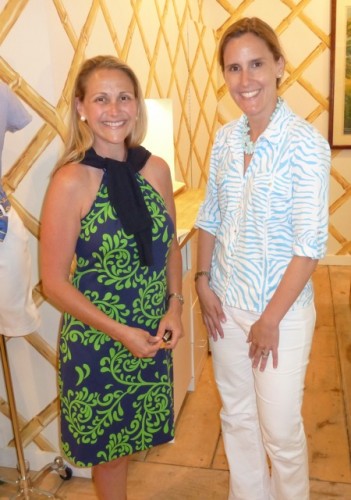 The store was hopping with stylish Fairfield County women who arrived to purchase books and shop the new location. Cristina Moreno de la Cova, Victoria Amory and Marta Hernandez, on hand to greet and meet, were certainly enjoying themselves!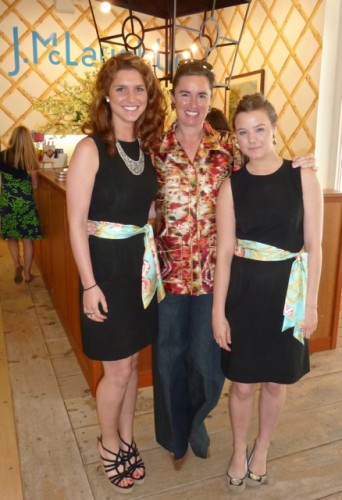 And meet Eliza Madison, J. McLaughlin's Manager of Public Relations, who is also the store's twitter peep!!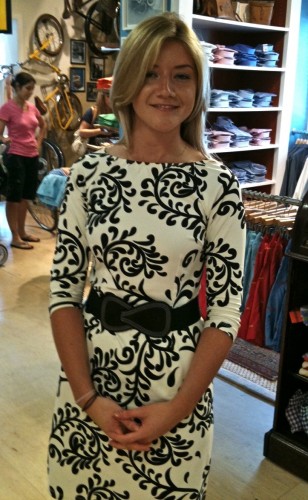 Not only is the large and gracious store wonderful for selling but J. McLaughlin is committed to being an integral part of the Fairfield County community, using the space for worthwhile philanthropic causes. They have hosted groups such as Music for Youth, SpinOdyssey 2010 (American Cancer Society) etc., with plans to hold monthly gatherings with a wide range of local organizations and talents (artists, photographers, authors, designers etc). Just more reasons to frequent this wonderful spot!