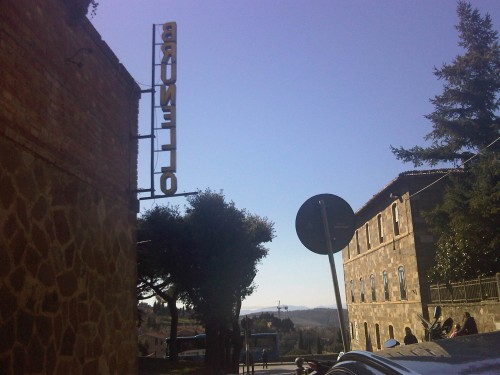 One of the most talked about topics currently circulating in the wine world is the new release of the successful 2006 Brunello. It is evidently the best vintage Italy has seen in many years. Considering that Brunello is one of the heavyweights in the Italian wine stable, this is indeed important news. Terry is here today to talk about this wine and this monumental vintage.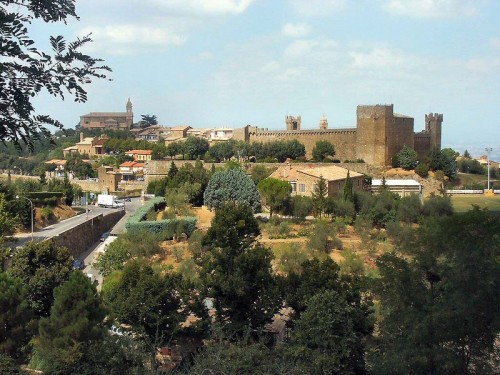 Brunello di Montalcino is a red wine from Italy produced in the vineyards surrounding the town of Montalcino, about 70 miles southwest of Florence in the Tuscany wine region. Brunello, roughly translated as "nice dark one" in the local dialect, is the unofficial name of the clone of Sangiovese grown in the Montalcino region. In 1980 Brunello di Montalcino was awarded the first Denominazione di Origine Controllata e Garantita (DOCG) designation and today is one of Italy's best-known and most expensive wines.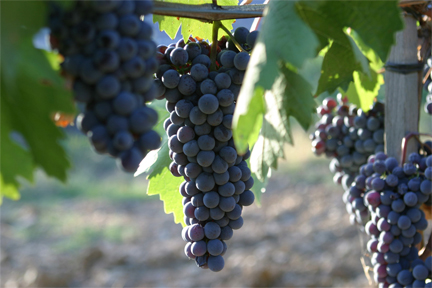 Brunello di Montalcino is made 100% from Sangiovese. Traditionally, the wine goes through an extended maceration period where color and flavor are extracted from the skins. Following fermentation the wine is then aged in oak. Traditionally, the wines are aged 3 years or more in large Slavonian oak casks that impart little oak flavor and generally produce more austere wines. Some winemakers will use small French barrique which impart a more pronounced vanilla oak flavor and add a certain fruitiness to the wine. There is a middle ground where the wine is aged in small barrique for a short time and then spends a longer sojourn in the traditional botte.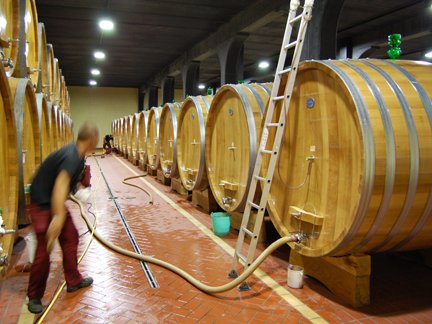 Most producers will separate their production between a normale and riserva bottling. The normale bottles are released on the market 50 months after harvest and the riserva are released a year afterward. The current aging requirements were established in 1998 and dictate that Brunellos are to be aged in oak for 2 years and at least 4 months in a bottle before release. Winemakers who intentionally stray from these rules and regulations can possibly receive a convition of commercial fraud accompanied by an imprisonment sentence of up to six years.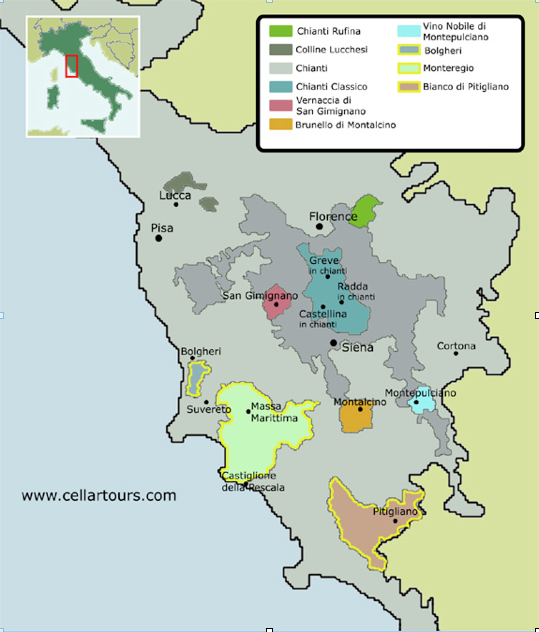 As you can see by the small area in orange, the actual Montalcino region is very small.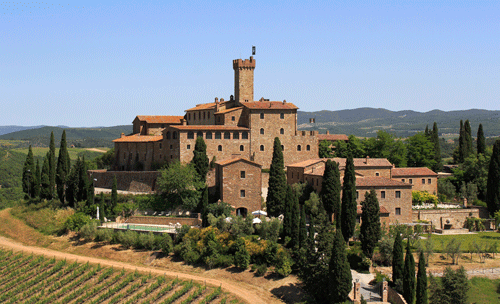 John and Harry Mariani were some of the first families to invest in the region of Montalcino with their winery as it stands today, Castello di Banfi. At Castello di Banfi is the luxurious Il Borgo accommodations where you will be treated like Kings and Queens.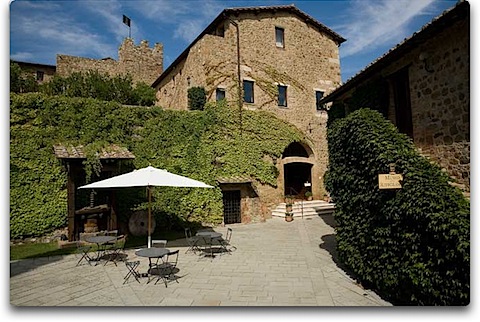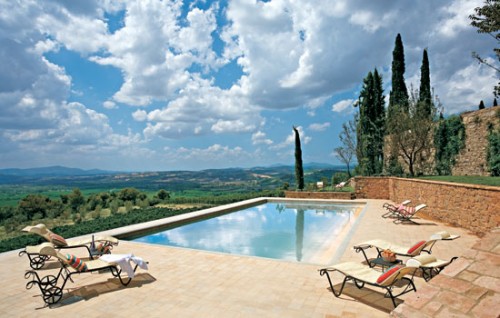 Some of the other famous producers that have been in Montalcino for years are:

2006 Argiano Brunello di Montalcino – This is just one example of the powerful structure that makes up these beautiful wines  $65
Here are some of the accolades for this impressive wine.
93 points Robert Parker's Wine Advocate "The 2006 Brunello di Montalcino is a gorgeous wine laced with red cherries, tobacco, cedar and underbrush, all supported by a firm tannic spine. Argiano's 2006 Brunello shows beautiful inner perfume and the structure to develop positively for a number of years. Floral notes appear on the vibrant, polished finish. The estate's Brunello spent 12 months in French oak (which is mostly felt in the wine's textural richness) and completed its aging in cask. Anticipated maturity: 2014-2024."
Wine Advocate # 194 May 2011 92 points James Suckling: "What a nose with perfumes, blueberries and blackberries. Very perfumed. Full body, with fine tannins and a bright acidity. Love the silky texture to the wine. Wonderfully polished texture. Best after 2013"
92 points Wine Enthusiast: "Argiano offers an elegant aromatic combination of red fruit, spicy barbecue and polished mineral. This unique expression delivers a toned, streamlined mouthfeel that will not overwhelm the pasta or meat dishes it is paired with." (04/11)
92 points Wine Spectator "Rich, with a glycerol feel to the texture, showing plum, cherry, tobacco and black tea notes, all backed by a solid structure. The acidity and tannins shore this up as the finish glides on. Best from 2013 through 2025.B.S."

2006 Costanti Brunello di Montalcino – Costanti has always been one of my gems as I find the wine lasts forever and consistently wins out in blind tastings $79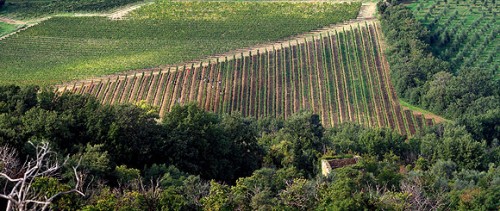 95+ points Robert Parker's Wine Advocate "The 2006 Brunello di Montalcino is a dazzling wine. The aromatics alone are haunting. Sweet red cherries, rosemary, sage, tobacco and cedar are woven into a fabric of nearly indescribable elegance. Costanti's straight Brunello can sometimes lack a little depth in its fruit, but not in 2006. This totally complete, harmonious Brunello is shaping up to be one of the wines of the vintage. It is a stunner. As delicious as the wine is now, it really needs at least a handful of years for the firm tannins to start melting away. Anticipated maturity: 2016-2031."
Wine Advocate # 194 May 201191 points James Suckling: "Intense aromas of black chocolate, coffee beans, dried cherries, and flowers follow through to a full body, with round and chewy tannins and a medium finish. Needs time to soften and show you all that is there. Best after 2014."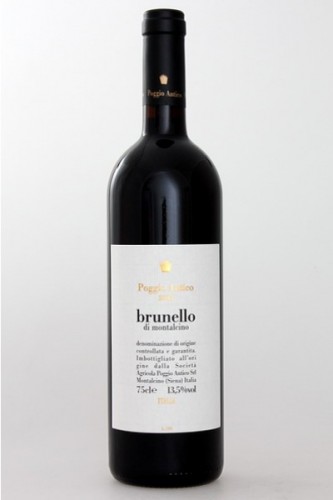 Poggio Antico 2006 Brunello di Montalcino – this vineyard has some of the highest standards and ultimately ages gracefully. $85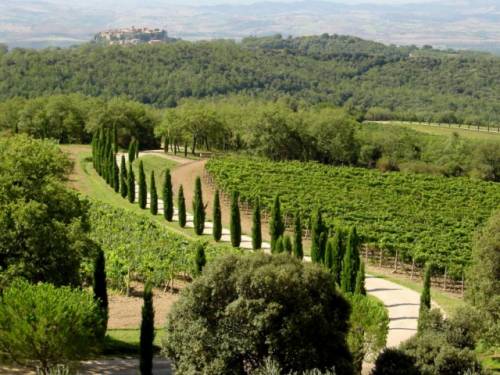 Paola Gloder has one of Montalcino's most elevated estates, with vineyards averaging 1476 feet above sea level, southwest of the famed medieval citadel. Both the unique location and altitude privilege the wines of Poggio Antico. The lower hillside terroir south of Montalcino is conducive to powerful and opulent Brunellos. This, combined with the estate's vineyard elevations — which enjoy favorable overnight drops in temperature — bring increased finesse and intense bouquet.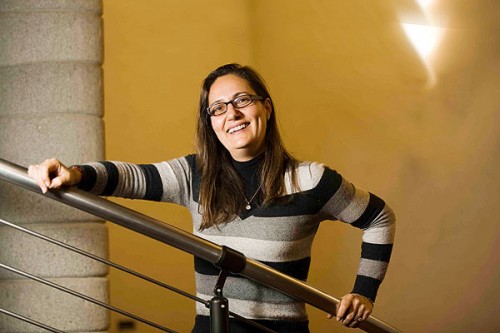 The young and tireless owner has been firmly at the helm of Poggio Antico almost since its inception, when her father purchased 50 clayey, calcareous acres of Brunello di Montalcino vineyards, in 1984. Paola's husband, Alberto Montefiori, joined her in this task in 1998. In their forceful hands, the estate has seen a phenomenal growth, going from 50 to the present 80 acres under vine, developing two parallel Brunello worlds – the more traditional, larger-barrel Brunello, aged longer in Slavonian oak and the modern, finesse-driven Altero, aged in tonneaux of French oak; securing a stellar position in the global market and extending and upgrading the facility to ultrahigh-tech standards.
Thank you Terry. What an amazing round up. They all sound fabulous. I love big Italian reds (wine that is). I can't wait to try these!!