Taking a break from Paris, I'd like to revisit Atlanta briefly to thank Currey & Company, who hosted me for a lovely cocktail reception in their newly expanded showroom.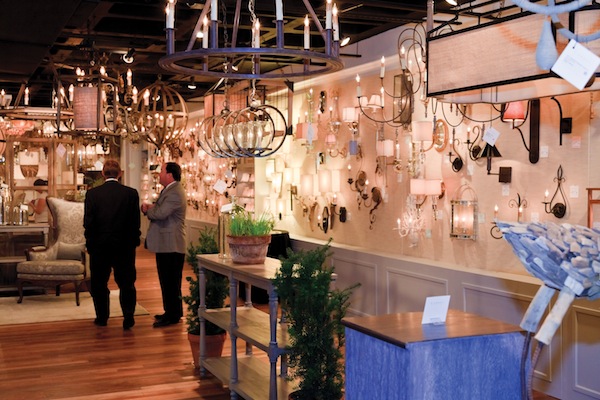 With over 1,000 products, Currey had outgrown their 3,500 square feet but since doubling their space, they now have room to show all of their beautiful wares. From their signature lighting to furniture, upholstery, rugs, accessories and garden furniture (their faux bois line, below, is one of my favorites), the entire line is on display.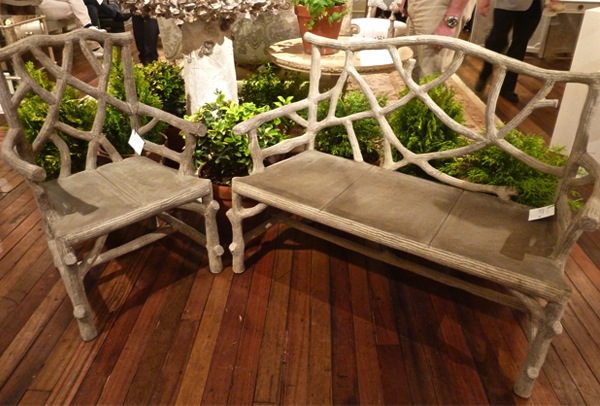 We sat in this charming vignette (with some additional seating), decked out in the color of the year and furnished with some of my favorite pieces including the Garbo Settees and chic gold leaf Delano coffee table.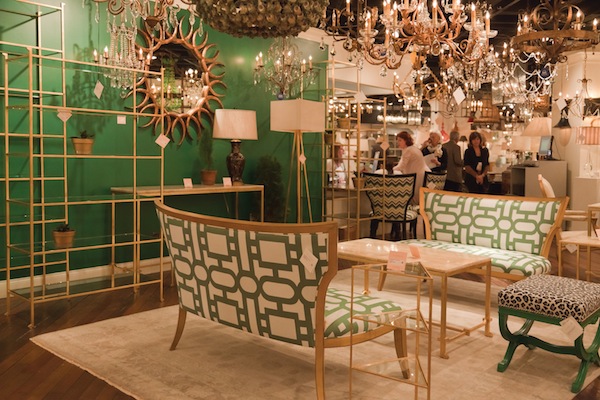 And I think the snappy Exmoor bench would be a stylish way to add a pop of bold color and pattern to almost any room.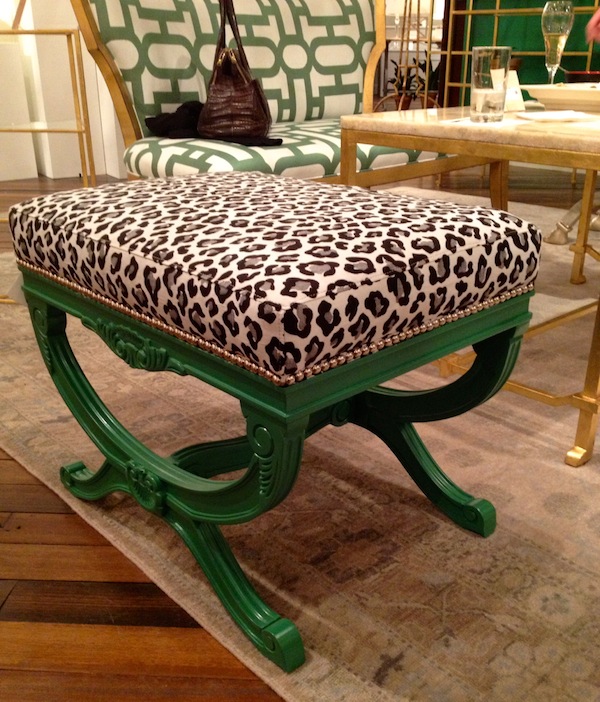 Currey is of course well known for their wide range of fashionable lighting. From crystal classics like the Granada chandelier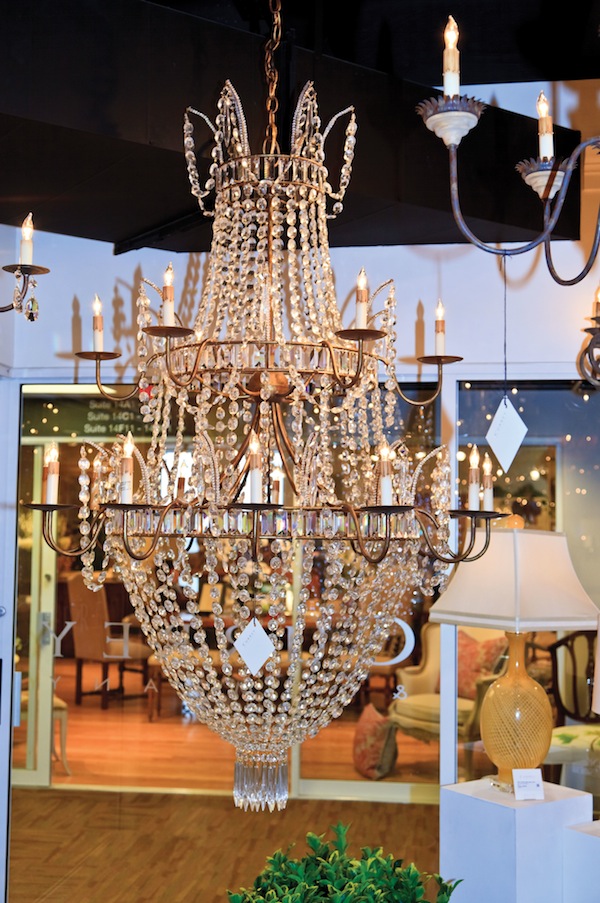 they also excel at creating colorful products that are casually chic and easy to live with accessible price points.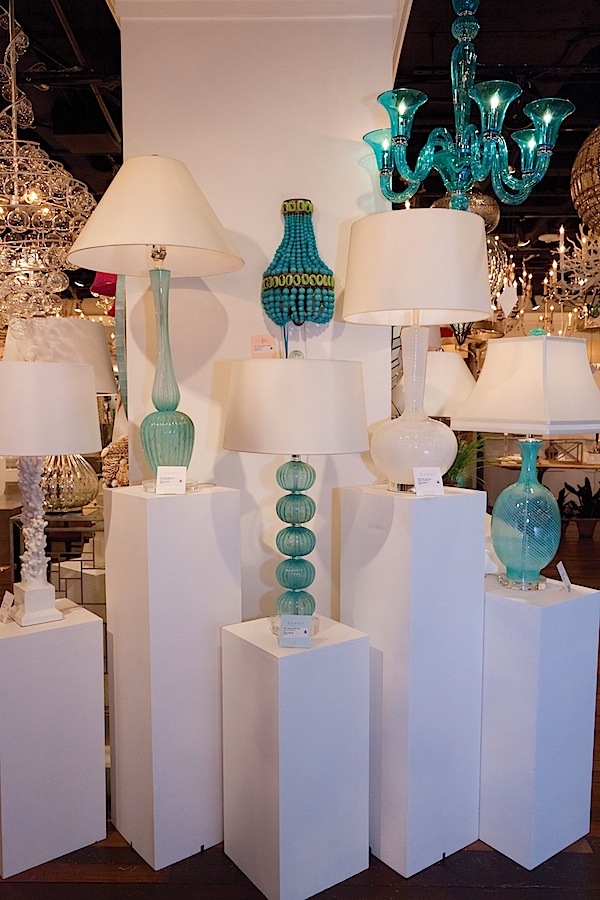 How adorable is this small Lana wall sconce from the Marjorie Skouras line? It would be such a fun way to add a little global Boho glam to a beach house bedroom for example.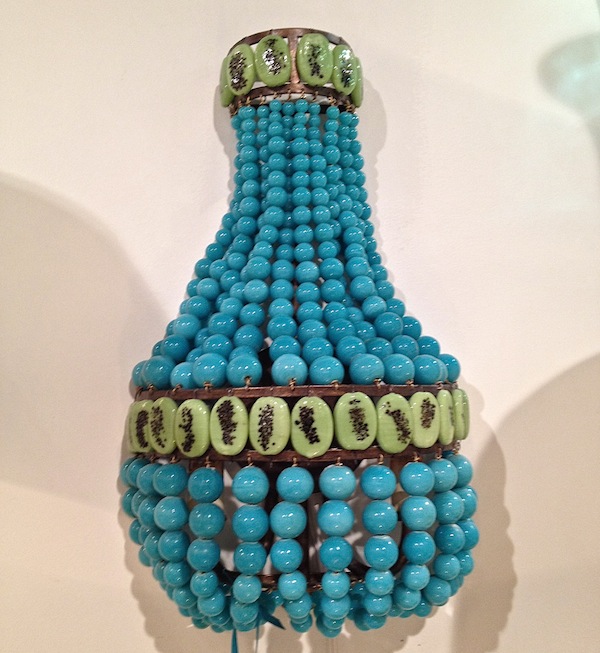 It was such a perfect way to end my day at AmericasMart. As many of us often remark, one of the best aspects of blogging is the people we meet. Currey PR maven Bethanne Matari is one of them. A sharp, wordly, enthusiastic lover of design and life, who knows her way around a good bottle of champagne and vintage movies, she orchestrated a lovely gathering. So thank you to her and Currey. I look forward to seeing their new introductions at High Point in April. Cheers!