Cole and Son has long been one of my favorite wallpaper lines so I was delighted to see their booth at Maison et Objet. And they did not disappoint with the debut of their fabulous new Fornasetti II wallpaper collection. With opportunities for wide ranging creative applications, the tradition of craftsmanship, innovation and collaboration at Cole and Son is well represented by this new group of fifteen fantastical designs.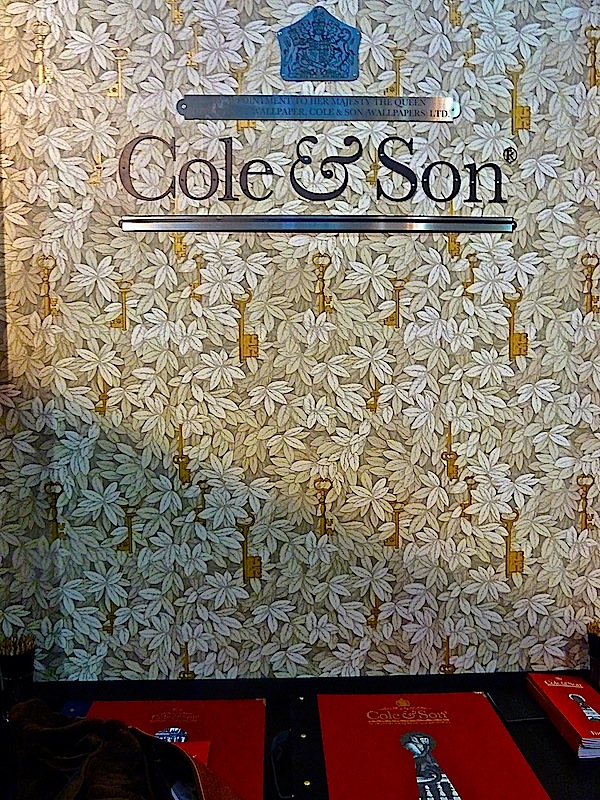 Coinciding with the 100th anniversary of the birth of Piero Fornasetti, the collection is overseen by son Barnaba who now heads the company, continuing his father's legacy. You may have seen his Milan home, featured recently in ELLE DECOR.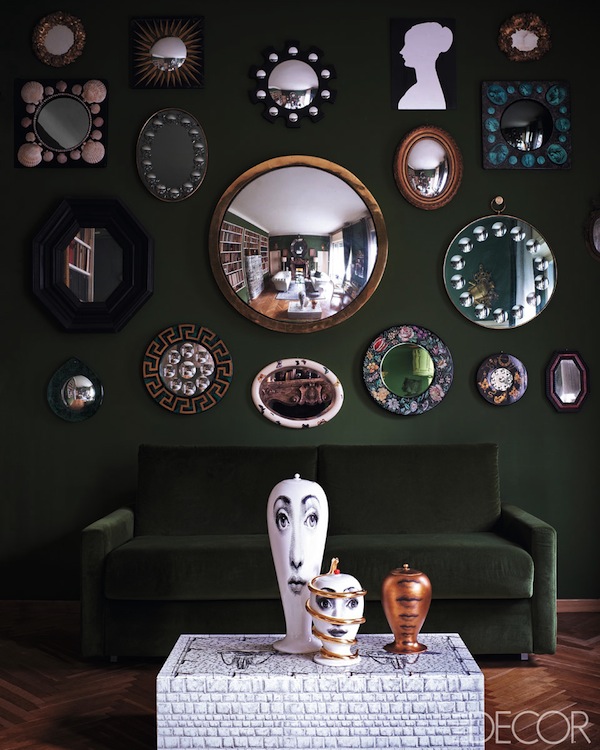 Keeping with the Fornasetti tradition of complicated artisanry, the collection is not only creative in its designs but also in how the rolls are engineered. Some are vertical rolls offered as a set. Rolls A and B match up and must be purchased together but then the third roll is a half drop and can be installed at any height, allowing for a wide variety of compositions.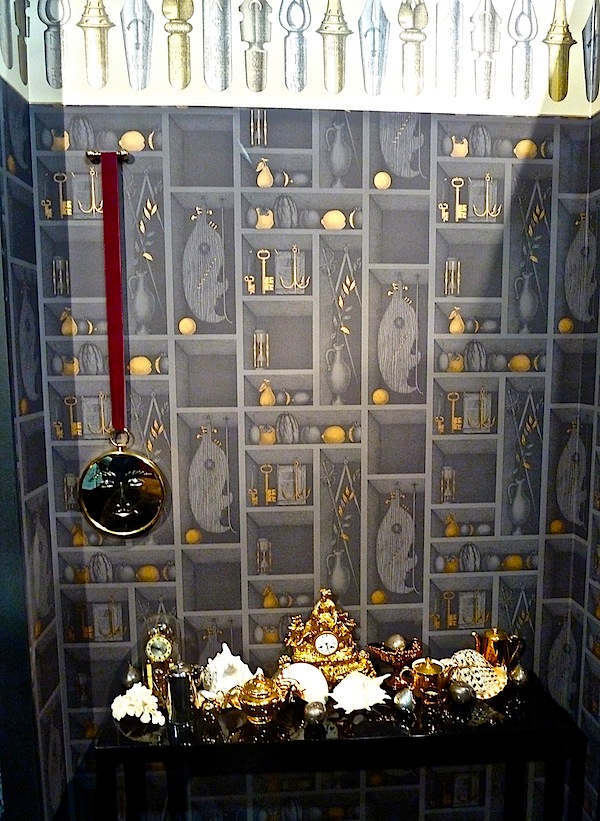 There are, in addition, horizontal wide width friezes, borders, digital panels and double width papers that can be mixed and matched for an infinite number of combinations. Above, for example is the tromp l'oeil pattern Nicchie shown with the charming Pennini border at top, also below, which looks striking even on its own.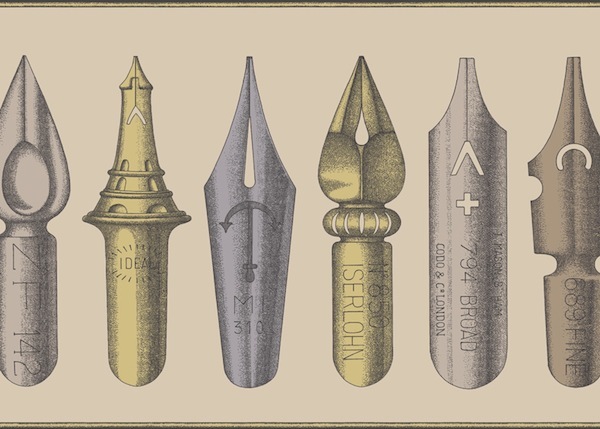 The large scale and graphic execution of the imagery feels fresh and unique.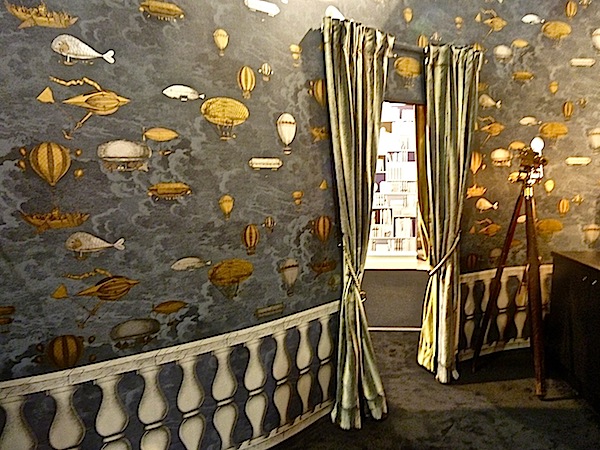 Above, the illustrative Macchine Volanti coordinates with the Balaustra horizontal frieze, another tromp l'oeil design depicting a marble balustrade that effectively frames the bottom segment of the wall.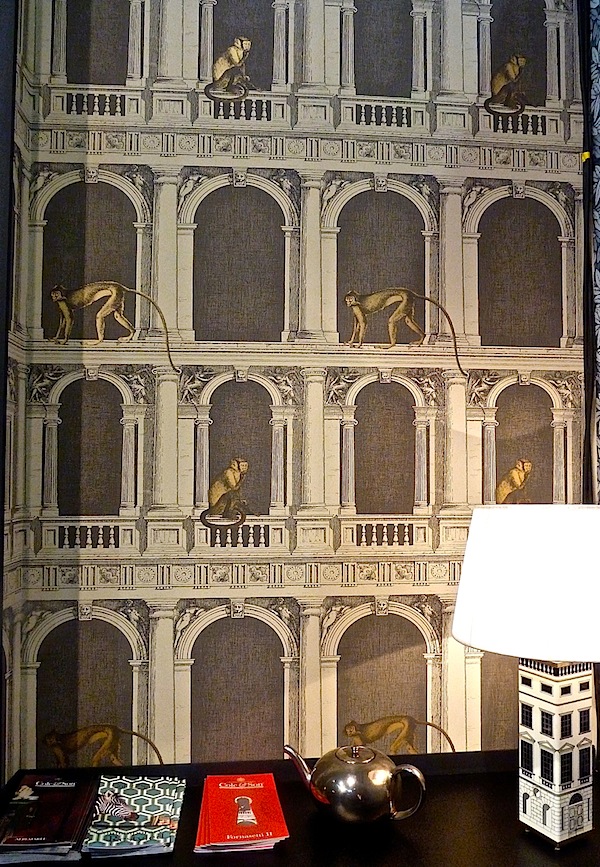 The architectonic Procuratie e Scimmie, above, is available with or without the visiting monkeys. Named after the building facades of St. Marks Square in Venice, it lends itself to so many imaginative utilizations, such as the creative one below.
photo courtesy of Cole & Son
Teatro, shown below in its original color way, was originally designed for umbrella stands in the mid 1950's. It's always a party with this paper in the room!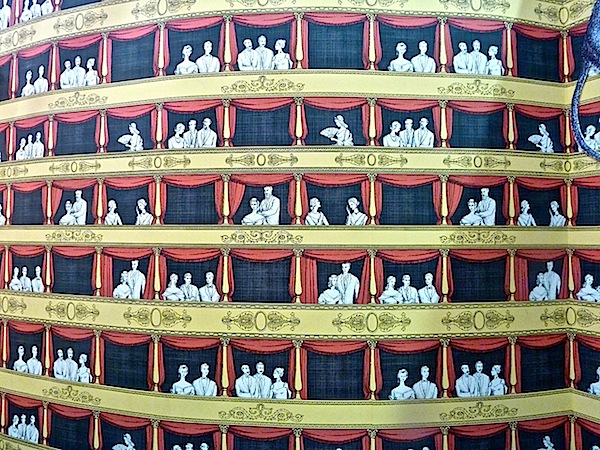 It has a very different feel in this pretty linen and aqua colorway.
photo courtesy of Cole & Son
And here it is shown with the playful Multiplette frieze, as both father and son Fornasetti were avid cyclists.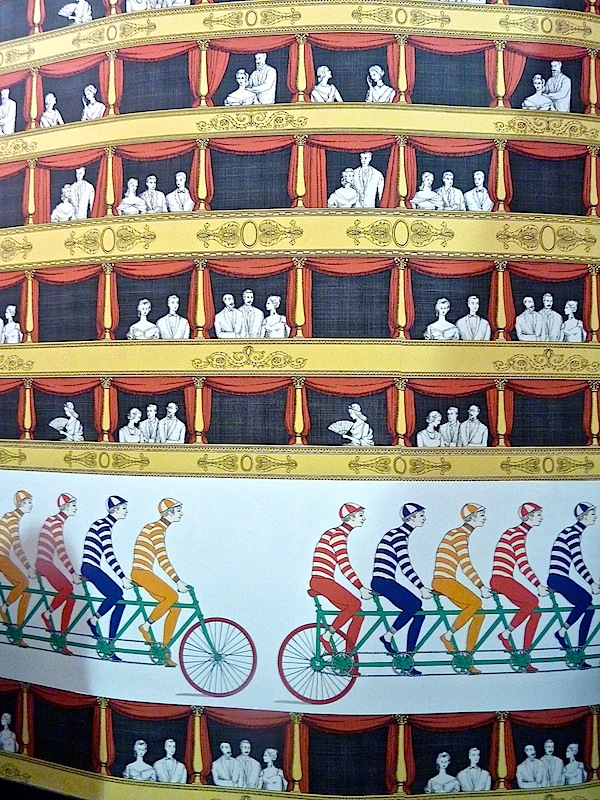 One of my favorite patterns is Acquario. Fish have long appeared in Fornasetti's work and this theme is based on some elements used on his decorative trays. The clownfish are as amusing as decorative swimming across the wall. The dark colorways are dramatic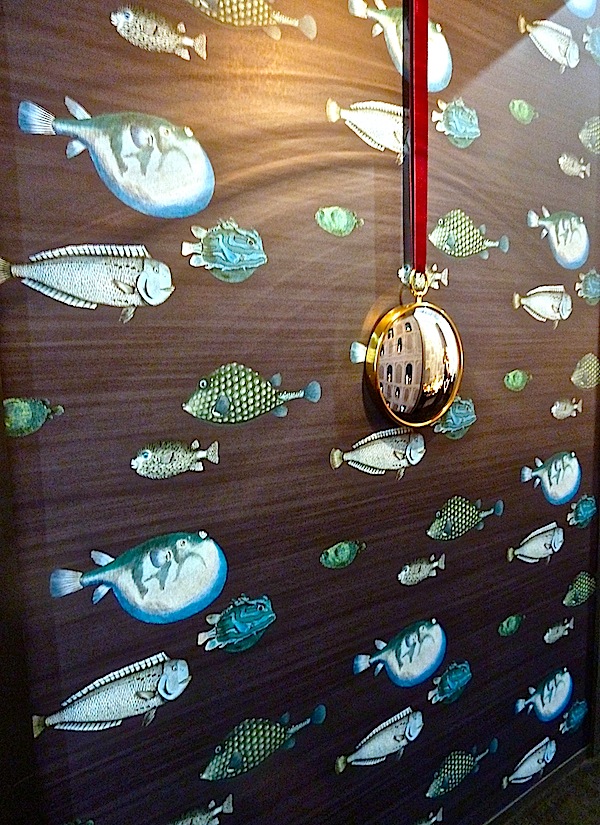 and the pale blue is totally dreamy and so perfect for everything from a powder room, bath or beach house.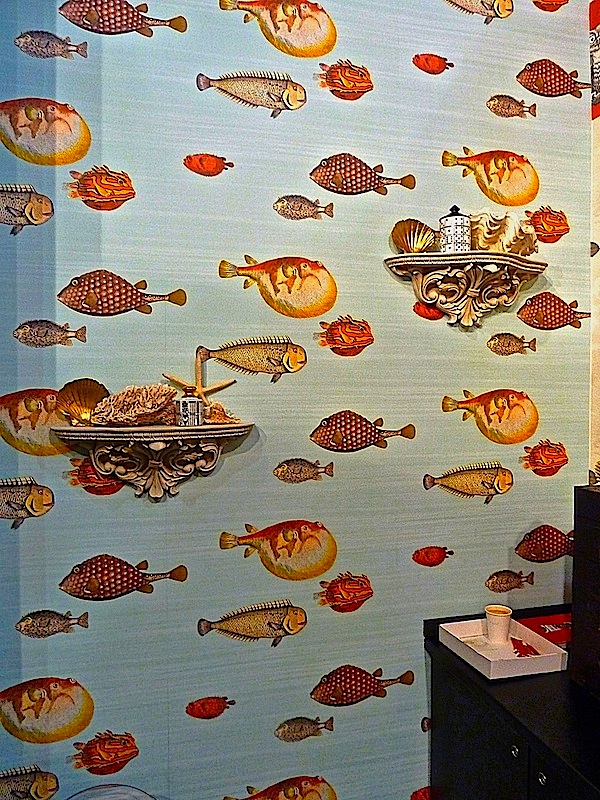 There are more wonderful patterns for both overall designs, headers and friezes. You'll be able to see them for yourselves soon at Lee Jofa showrooms nationwide. I'm looking forward to seeing some of the installations – the possibilities are endless!