In this era of corporate consolidation and luxury conglomerates, Pierre Frey is a breath of fresh air. While I have always been a fan of the fabrics, after attending a brunch at Pierre's loft, below, during Paris Deco Off, I am now enamored with everything about this family owned firm. With a respect for French tradition mixed with a forward-looking global perspective, Frey's dedication to quality, creation, authenticity and on a personal note, family, is unerring.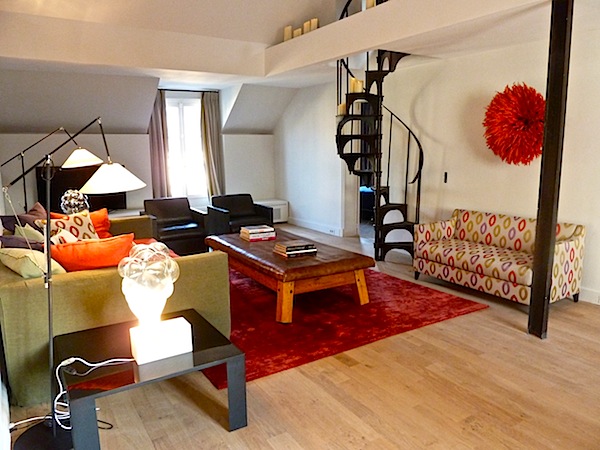 Before I share with you the beautiful new 2013 collection, let's go BEHIND THE Q with the très charmant lead designer and President Patrick Frey, to learn a bit more about their history and focus.
As you may know, there are several lines under the Pierre Frey umbrella and we saw new collections for Pierre Frey, Braquenie and Boussac. There are two new collections for the house label. Shibao is a stunning group of Indigo fabrics including a wide variety of jacquards, embroideries, prints, wide-width sheers and plains as seen here in the Rue de Furstenberg showroom.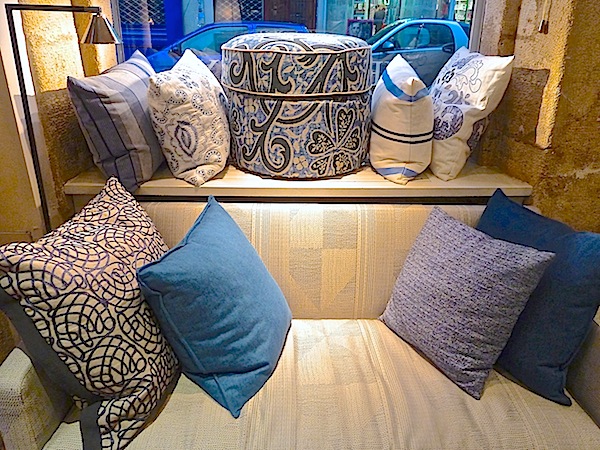 When considering why indigo, Patrick explained that these hues are the roots of many civilizations. From China to Scandanavia to India, you find these blues in almost every culture. And rather than doing one fabric in many colors, they are doing one color in many fabrics. From classic to modern, shiny to matte and naturally, all mixed with white and cream, this collection will have you craving blue and white for your entire home. Let me share with you a few of my favorites.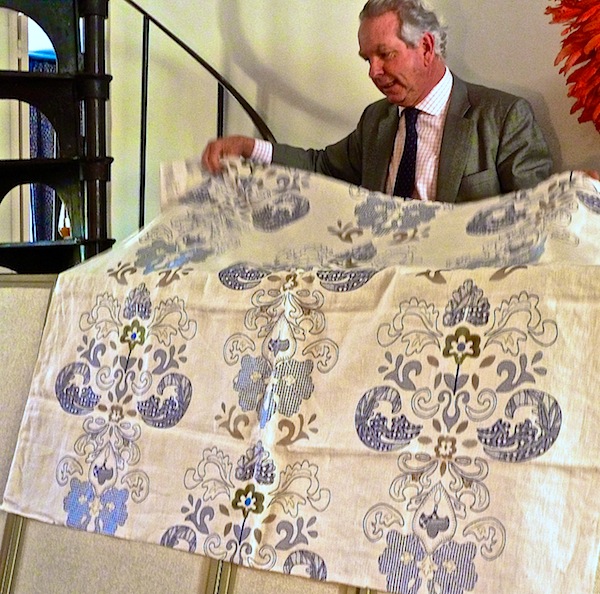 Lysithe bleu walks the line between traditional and modern, with a bold pattern executed with both appliqué and embroidery. While Pierre Frey is one of the few companies to have their own weaving factory in northern France, the embroidery, as with many fashion houses, is completed by the very best artisans in India.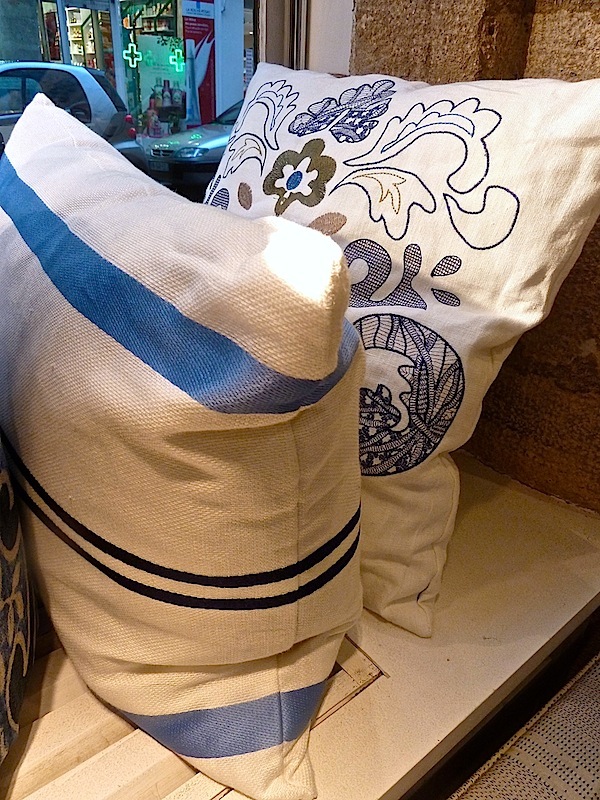 It's also shown on the pillow above next to the very pretty washable sheer stripe Azur.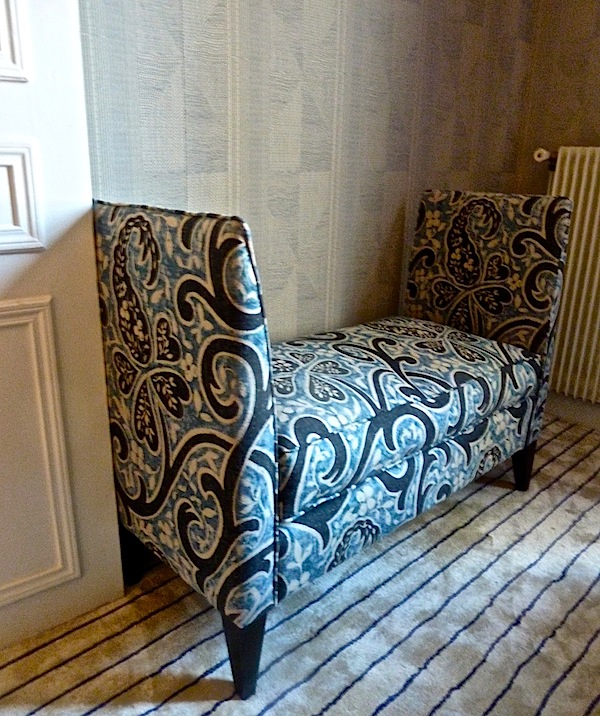 Mandalay is based on a Chinese dress Patrick found with his wife in a Bejing market. The pattern of the original design was very small and now, blown up to graphic proportions, is striking in a heavy washed jute and linen. You can see it here on a settee in Pierre's bedroom.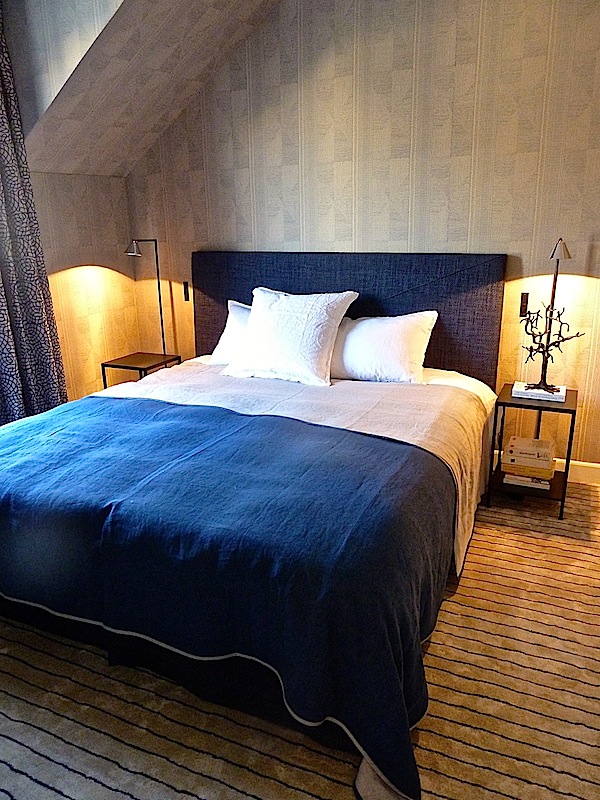 There are many wonderful stripes and solids including the straw-like Vanuatu, recalling the texture of Chinese woven baskets. It is used on Pierre's headboard above. On the walls is Indus, a subtle woven jacquard based on an old Japanese paper, which will also be available as a wallpaper with the new collection. And the curtains are a distinctive specialty fabric, Shibao, below.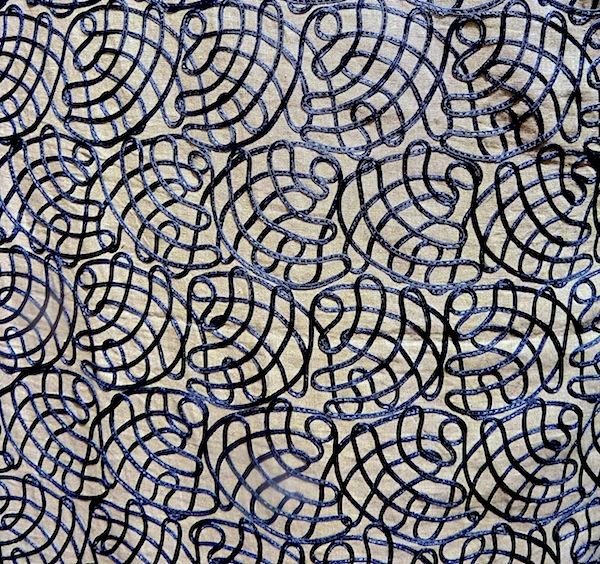 A beautiful hand-crafted ribbon appliqué on linen, it is elegant yet textural with movement and artistry. It is also seen on the cushion below, behind one of the many denims in the collection.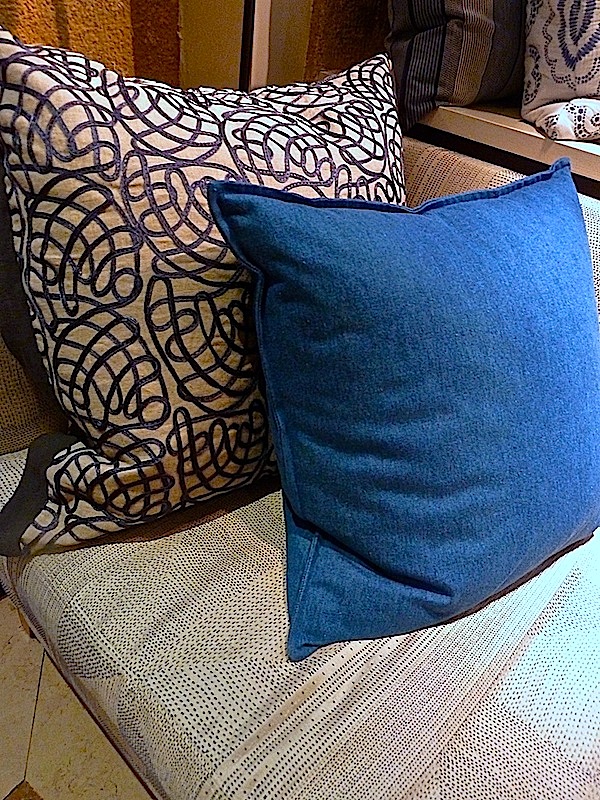 One of my favorites is the reversible cotton matelassé Miao, below front. A piqué based on a Chinese design, it is double width and washable – perfect for casually chic upholstery, bedcovers or accessories. Behind is the African tribal pattern Namibie, printed on a very heavy linen. Based on a document fabric Patrick found in a London shop, he had a hard time convincing the store owner to part with it.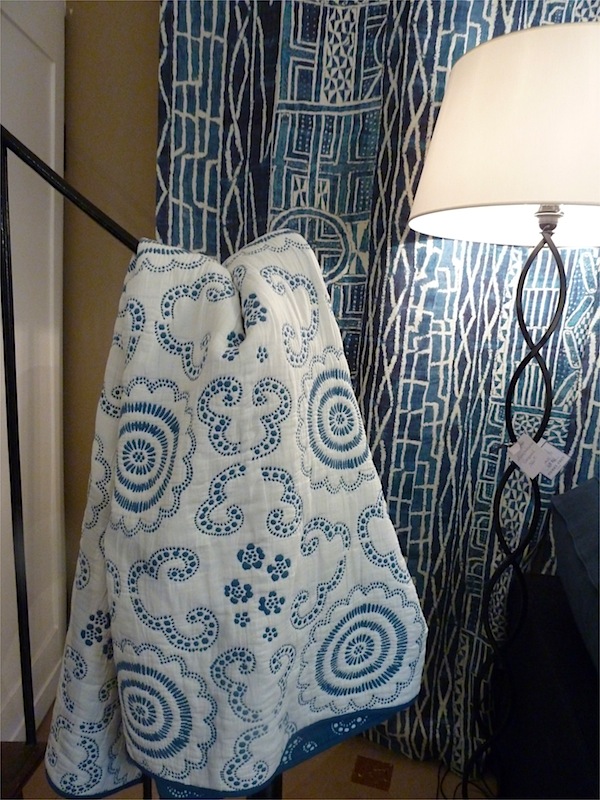 Below is Miao again behind Mandalay and in front of the cotton stripe Marco Polo, an irregular pattern great for mixing.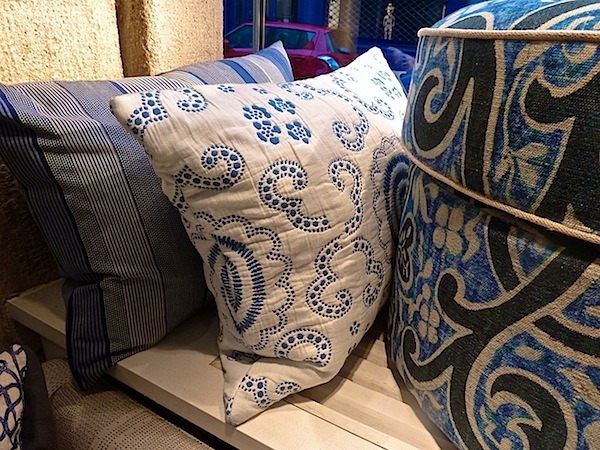 From silk to linen, there are ample plains in the collection. As with much of the collection, many are washed for that soft vintage look and feel. I love how they used two colors of the the stone-washed linen Dolino for curtains in their left bank showroom – so chic!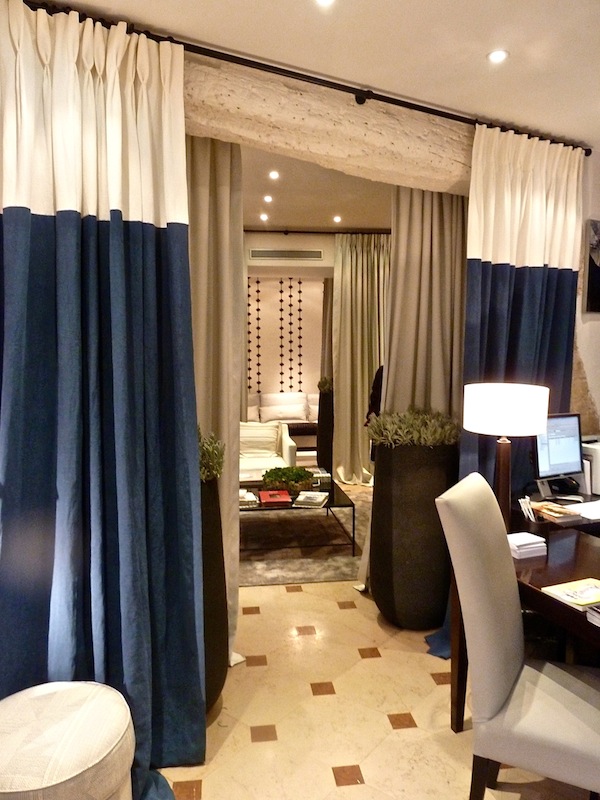 Stop back tomorrow when we take a look at more of the new Pierre Frey collections and a peek at the beautifully redecorated rue du Mail showroom.