A couple of weeks ago I attended a preview of Talbots' spring 2012 line. Although it was gray and rainy outside the hydrangea were in full bloom in the bright and sunny showroom. What a fun line-up is coming. Talbots continues the trend we saw on the spring runway shows – lots of color, florals and pattern mixed with geometrics and bright accessories.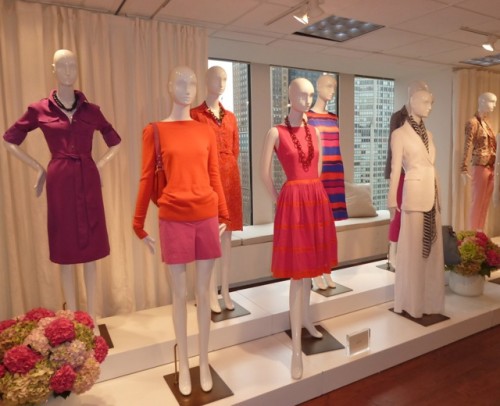 See the mix of the rose floral jacket with the brushstroke rose-print blouse? You will see quite a bit of this type of coordination come spring.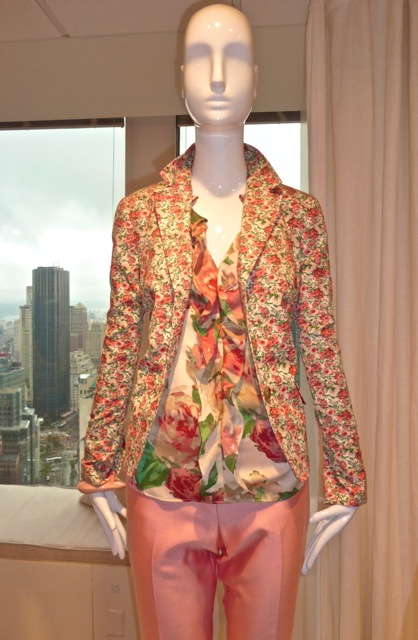 But best of all? Lots and lots of orange!! See it mixed with other brights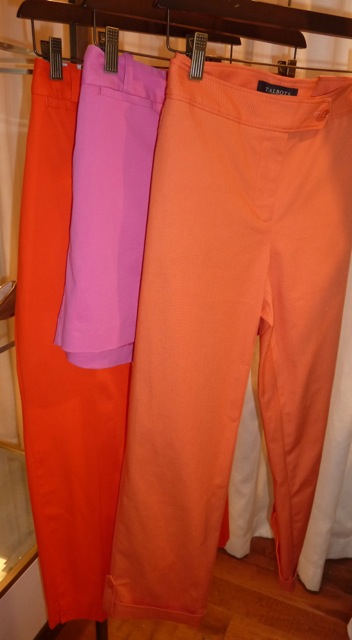 Or in fun tailored accessories. How adorable is this Beacon Hill straw shoulder bag?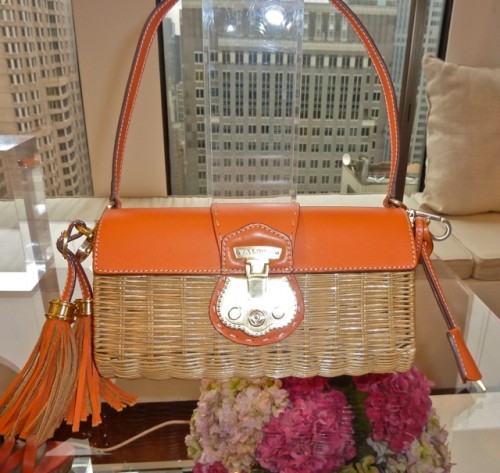 or the larger bucket version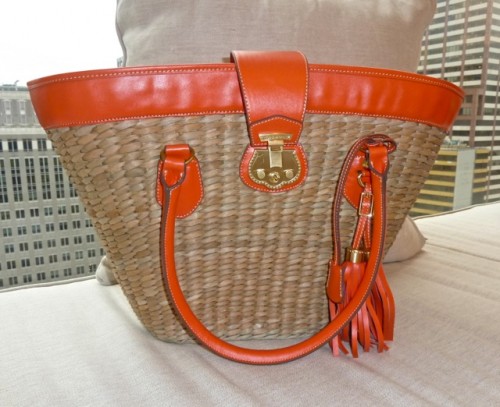 These Randee buckle thongs in a rainbow selection could be every day summer favorites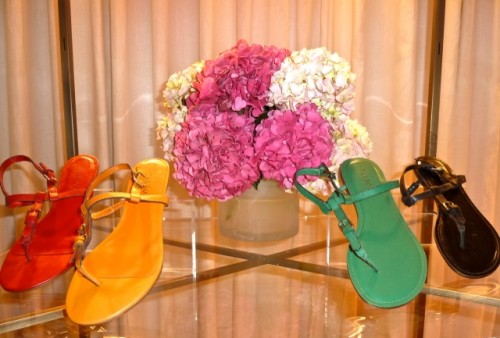 Colorful ballet flats are always useful.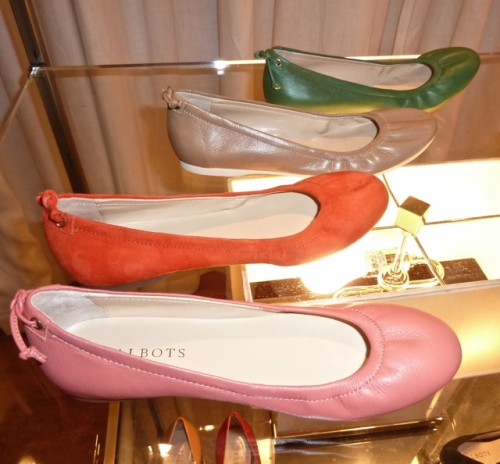 I think I may have to put this statement-making coral necklace on my list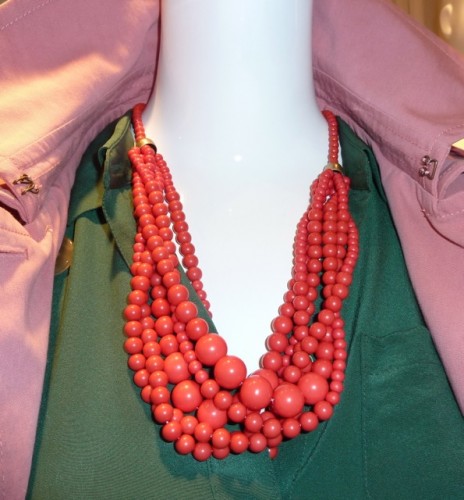 These Marlene wide-leg paisley pants are a must have for my spring wardrobe. At $119, they are a fun way to add a little of the pattern trend to my mostly neutral wardrobe.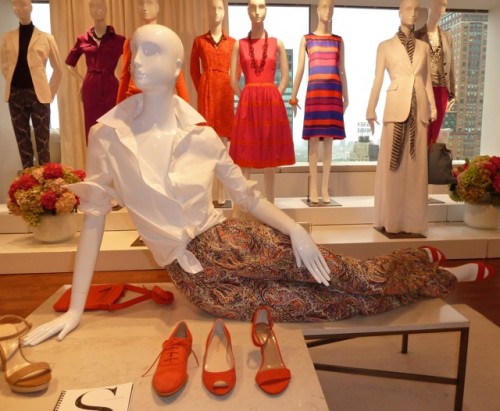 My other favorite was this easy going classic linen outfit. I love the lean length of the jacket and the Hepburn pant is a great staple. White linen just doesn't last for seasons on end and adding a stylish shape in this classic summer fabric is a great way to update the essential summer white. I even like the navy and white batik scarf.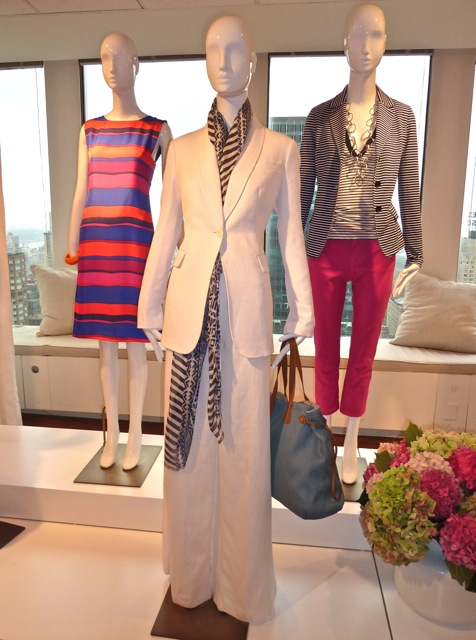 There were many choices in super casual attire as well. Easy going tops like this are great for throwing over white jeans.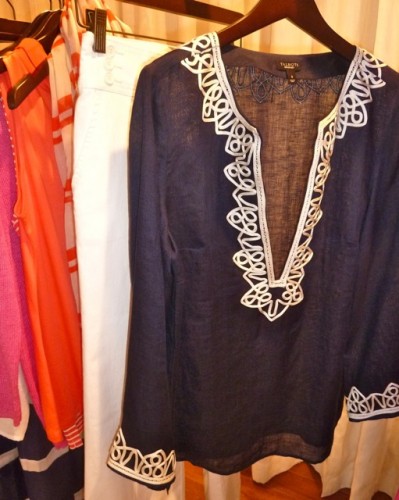 I tend to buy fewer expensive items for my spring/summer wardrobe and rely on reasonable additions like these to my augment my designer staples. Look for these colorful easy to wear items in the spring as a simple way to update your warm weather style.