I'm still not quite sure who is actually going to be around for dinner on the fourth. Our house has been a bit of a revolving door so far this summer. Even so, I like to think about what I might be doing with the table. I have a few images saved for inspiration. Carolyn Roehm is always a good reference.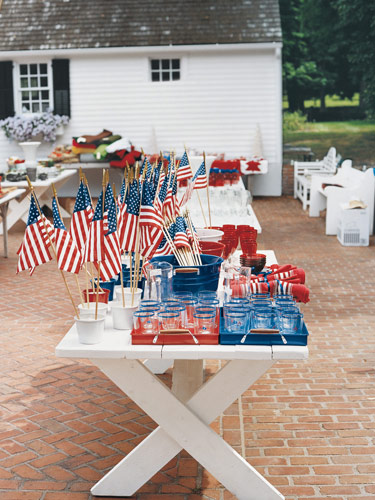 As is Martha Stewart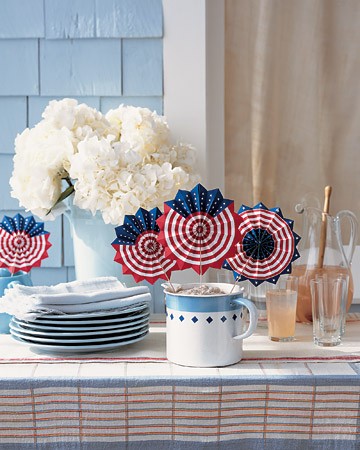 And Joe Nye's book Flair has may stylish ideas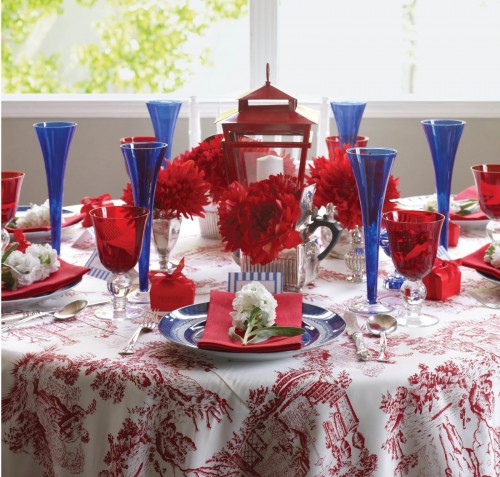 So I started to play around with a few ideas. We have a new table on the terrace this year and none of my old round cloths fit so it will be just mats this time around. Hopefully by next year, I'll have some new "ground cover".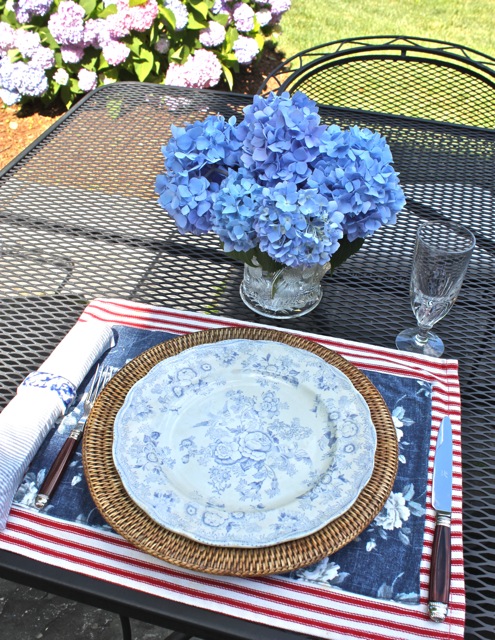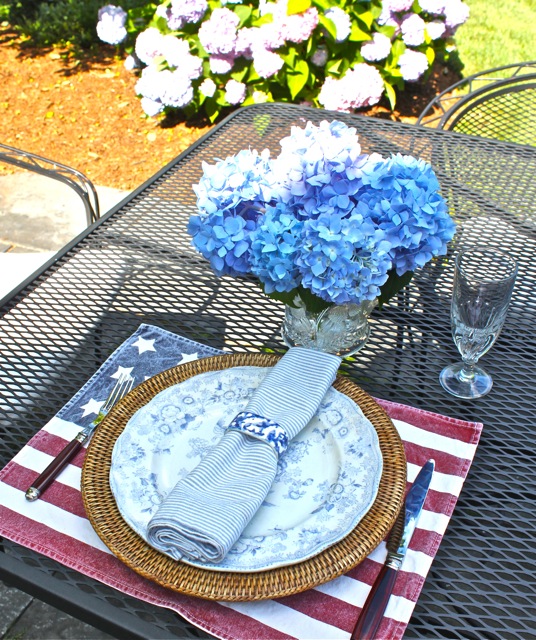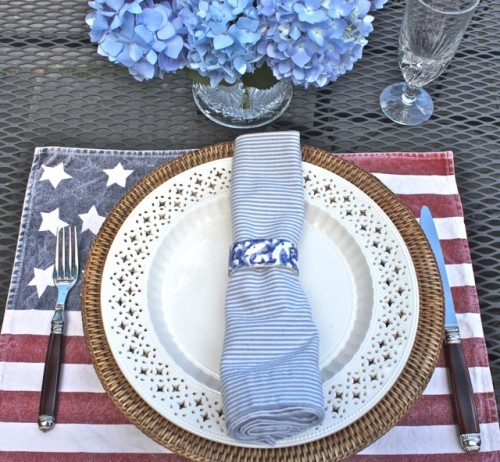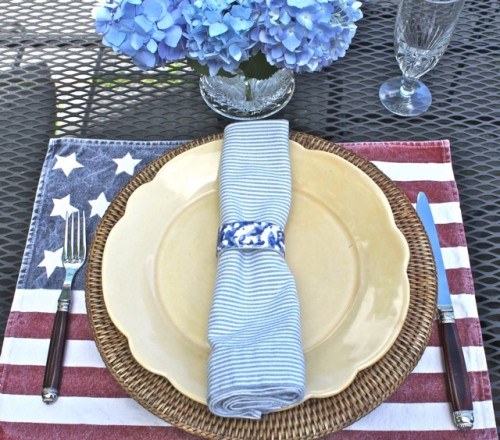 Now obviously there will be more going on – this is just to determine the basic place setting. I know which one I'm leaning towards – how about you?