This week is all about celebrating the 4th of July. So for our Wednesday Wine, Terry has found a way to commemorate our national holiday with a relatively new American winery and a spin on one of our traditional favorite foods for the 4th.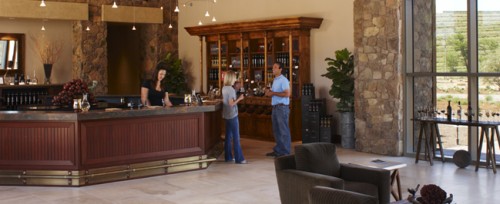 We are celebrating July 4th here today with a new American winery from Paso Robles California called Niner. Dick and Pam Niner, who split their time between Greenwich, CT and Paso Robles, have built a sensational winery with all the bells and whistles to go along with the fabulous wines in their stable.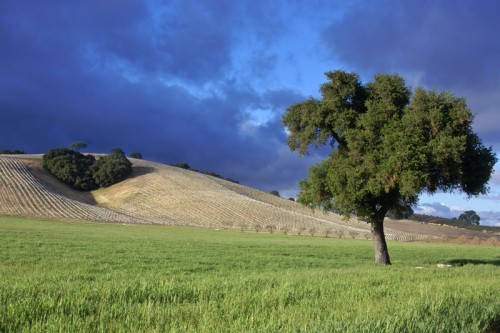 Nine Wine Estates is the result of Richard Niner's vision. Founded in 2001, Niner combines traditional winemaking methods with cutting edge technology to produce exceptional wines. Having grown up on a West Virginia farm, Dick Niner's attraction to the beauty of Paso Robles is understandable.
Niner took a rather circuitous route to winemaking, via Princeton, Harvard Business School and over 30 years in the business of investing in turn-around companies. In 1996, a business deal lead him to San Luis Obispo, reviving his interest in farming and then winemaking. Bootjack Ranch, the original property , has been developed and expanded, joined by Heart Hill in 2007.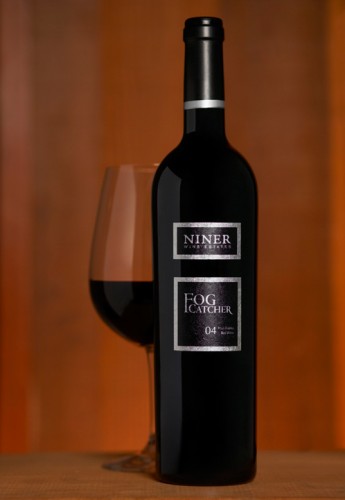 Together they produce a wide variety of varietals including Sauvignon blanc, Sangiovese Rosato, Barbera, Sangiovese, Syrah, Merlot, Cabernet Sauvignon, Petite Sirah; red blends include a Sangiovese-based blend called Super Paso, a fun blend called Twisted Spur and a barrel-select blend of traditional Bordeaux varieties called Fog Catcher (above). And in addition to the winegrapes, there are 350 olive trees which are harvested to produce the Niner Wine Estates Extra-Virgin Olive Oil.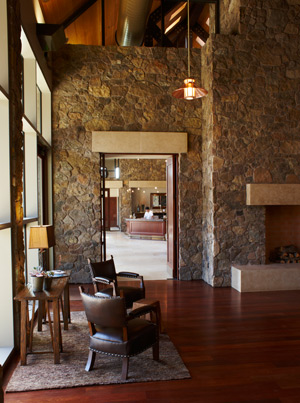 There is an impressive new state-of-the-art and newly LEED Silver certified gravity flow winery (below) and elegant stone barn Hospitality Center on the Heart Hill property on the west side of Paso Robles (above).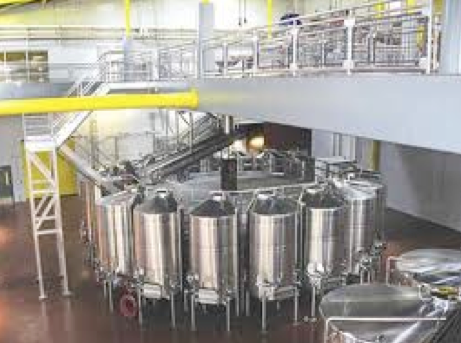 Legendary winemaker Chuck Ortman was brought in to advise, consult, and get the first vintage started – the 2003 vintage. In 2004 Amanda Cramer came on as full-time winemaker. Cramer is working her miracles at Niner. She came east about six months ago and we had a fantastic evening with her and the education about the vines and varietals she works with.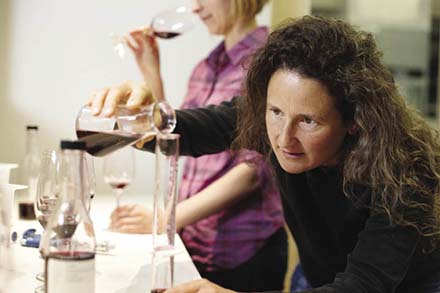 One of their stars is the Sangiovese. This is their number one selling wine at the winery tasting room so I was pleased to try it. With bright color, good match of oak and fruit and a nice full bodied finish, this is a wine that would be a winner at your 4th of July bar-b-que.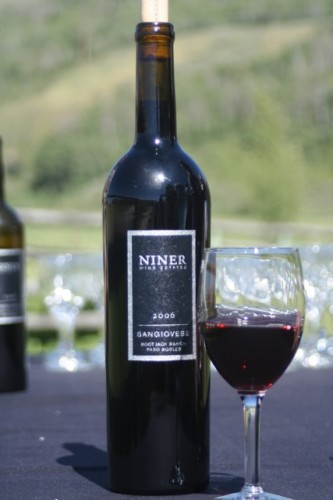 Dick and Pam Niner would love to see anyone interested in visiting their winery. If any of you would like a tour, just email me, Terry Rogers at hneckwine@aol.com and your VIP visit will be arranged for you!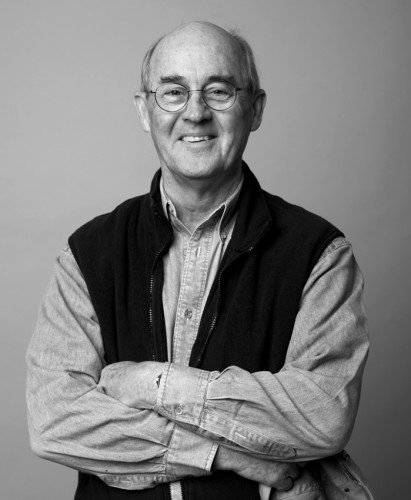 Dick Niner is a sweetheart and makes sure that he gets involved with all the wine decisions and sales.
What would a 4th of July party be without hot dogs?! Here's a little recipe from the winery that is just delicious!!
Niner Mini Dog (with a Citrus Mustard and Mango Apple Relish)
Pair it with Niner Wine Estates' 2008 Sauvignon Blanc, Smoot's Vineyard
Makes 10 Servings
Citrus Mustard
For best results, prepare the day before and leave in the refrigerator overnight to allow the mustard to set and thicken.
Ingredients:
1–8 oz. jar of Dijon mustard
8 oz. low fat or Olive Oil mayonnaise
1 ripe orange
Fresh tarragon
Preparation:
Mix Dijon mustard and mayonnaise together. Zest one orange into mixture. Cut orange in half and squeeze the juice from both halves, including some of the pulp, into the mustard. Chop about a teaspoon of fresh tarragon and mix in. Refrigerate overnight to allow the mustard to set and thicken.
Mango Apple Relish
Also best prepared the day before and allowed to rest in the refrigerator overnight.
Ingredients:
1 cup julienned mangos
1 cup julienned green apples (peeled and cored)
1 cup thinly sliced red onion (medium size and halved before slicing)
2 cups apple cider
¼ cup apple cider vinegar
½ cup rice wine vinegar
1 table spoon kosher salt
2 table spoons brown sugar
½ dried basil
1 teaspoon mustard seed
1 teaspoon coriander seed
1 teaspoon fennel seed
½ teaspoon celery seed
¼ teaspoon cumin seed
cilantro
Preparation:
Julienne mangos and peeled green apple to an average length of 2 inches. Thinly slice the red onion to the same length. In a large non-reactive bowl, add all liquids, kosher salt, brown sugar, dry basil and spice seeds and mix until sugar and salt are dissolved. Add mangos, green apples and onions and let rest in the refrigerator overnight. Before serving, chop a handful of cilantro and fold into the relish. Drain most of the liquid.
Top your favorite all-beef hot dog, fresh off the grill, with tangy citrus mustard and mango apple relish. For a spicier combination, use a sausage or hot link instead – and don't forget the Sauvignon Blanc! This wine begins with a refreshing bouquet of melon and lemon rind. It is creamy and full in the mouth, tasting of tart kiwi, lime leaves, lemongrass and green apple, with a hint of dried apricot. Overall, it is crisp, with a pleasing mineral characteristic.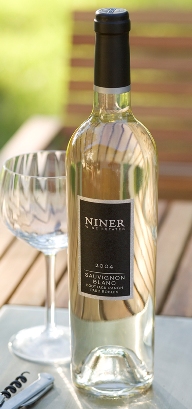 Thanks Terry. I know I'd love to visit Niner. If any of you take Terry up on her offer, please do let me know. And in the meantime, hearty cheers and bon appetit!!