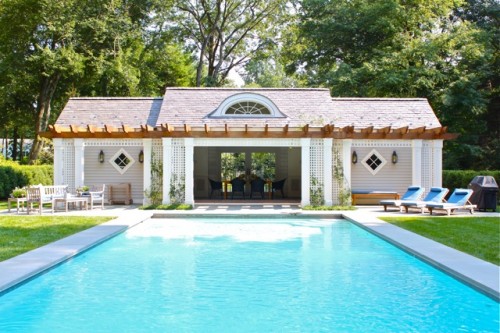 I had always wanted to build a pool and pool house at our former home. We downsized and moved next door (yes, exactly next door) 3-1/2 years ago when my third was about to go off to boarding school and we realized we didn't need the size and maintenance of such a large house. The lovely young couple who bought our property obliged us by building the said pool and pool house where my younger daughter now spends much of her summer (best investment I never made). They hired the same architect, Rink DuPont, who had done our renovations and builder Peter Schlubach and the results are stunning. Not only did Rink's firm do a great job, but my neighbor chose wonderful fixtures and furnished it very stylishly. Although I love everything they did, one of my favorite features has to be the sliding wall of doors. What a fabulous invention. They are modern but appropriate for any style building and make the house the best combination of enclosed structure and open portico. They increase the accessibility of the house, let cool breezes waft through (less so this summer) and lessen the division between indoors and outside. These come from Creekside Millwork in Arcade, NY and were purchased through Hank Huidenkoper of  Builder's Supply in Darien, CT. Although I started with the notion of focussing on the doors, the house looks so great, I am showing you shots of everything.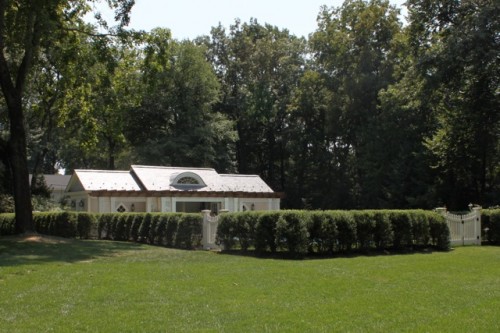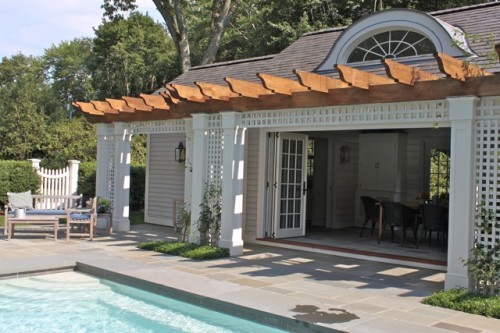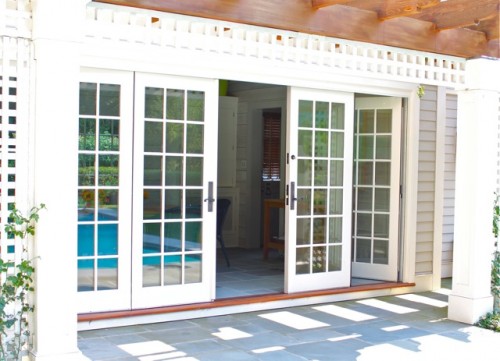 here are the doors almost fully closed and below they are folded back.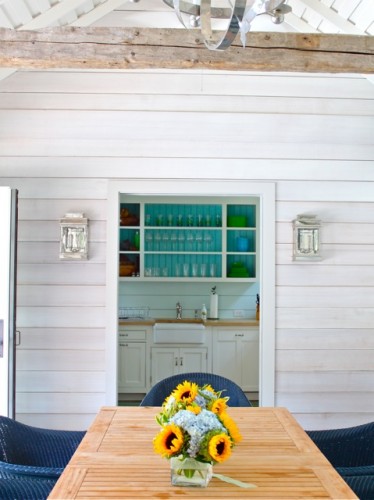 Don't you just love the color scheme? So perfect for a pool house – cool and serene. This kitchen is reminiscent of the large kitchen at the main house – I love how everything is repeated on a smaller scale.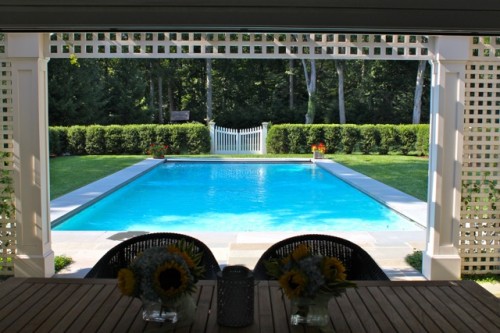 The lattice and the theme of small squares is picked up from the main house as you will see when I post about that. In Connecticut, it is law to have your pool enclosed, and I think they did a great job hiding the chain link fence between 2 rows of hedging. There is a small garden area in the back that you access through muntinned pocket doors.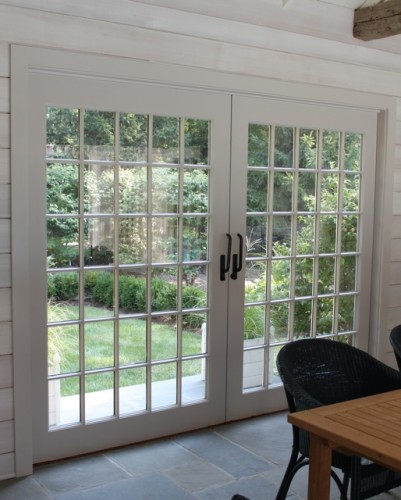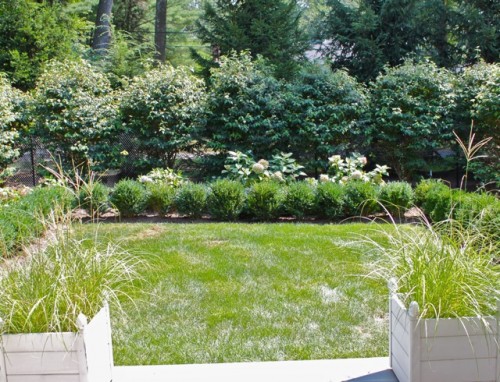 On the other side of the main room from the kitchen is a small changing area and powder room. Here is the charming changing room – I couldn't get a good shot of the wc.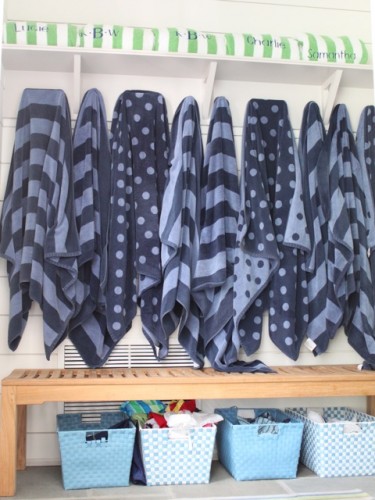 And finally, here are some details, including the wonderful millwork, which as we all know, makes a project.