I saw an article last week by Kim Friday (senior fashion editor, sportswear, WWD) entitled 9 Right Now: Collegiate Favorites (Campus-worthy classics go luxe). Several things interested me about this piece. Firstly, I would have been thrilled to have any of these items in school – when I first went to college, at least where I was, girls wouldn't have been caught dead in anything but baggy pants. No one wore make up or designer clothes and I had to sneak my Vogue in between text books while relaxing in the Blue Room (our very small "student center"). By the time I was a senior, things had already started to change – not to Bergdorf worthy threads but certainly beyond carpenter pants. But this article featured everything from a sleek motorbike (G-Bike zero emissions vehicle: $1100 at Fred Segal Fun, Santa Monica, CA)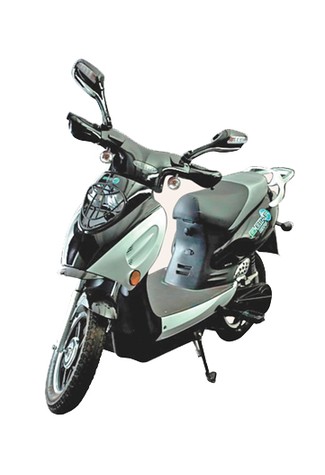 to a chic Louis Vuitton backpack (Louis Vuitton sac a dos bosphore backpack: $1410 at louisvuitton.com – seems to be out of stock online at the moment).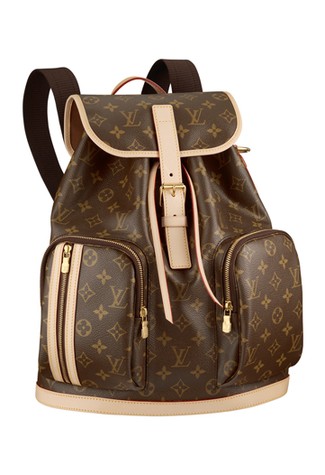 The other thing interesting about the article was how 2 out of the 4 clothing items were camel: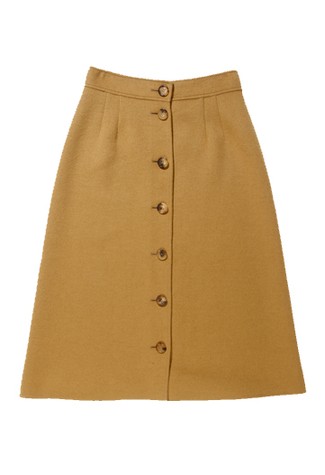 this Michael Kors skirt above (Michael Kors a-line skirt: $1395 at select Michael Kors stores; photo by: John Aquino)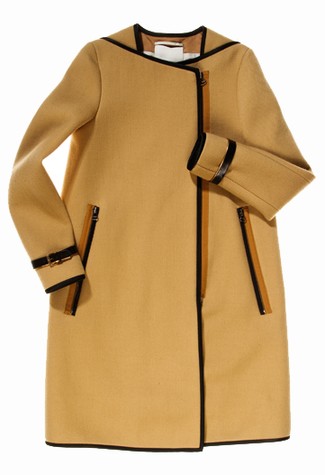 and the same 3.1 Phillip Lim coat that I featured in my Camel Classics post last week ($1100 at neimanmarcus.com – so says wwd, although I couldn't seem to find it here; photo by: John Aquino). Now I realize the article was intended to be fun and things weren't necessarily realistic suggestions for the average coed but the only item that seemed even remotely viable to me, both in terms of style and price, was the Tory Burch scarf (Tory Burch scarf: $95 at toryburch.com).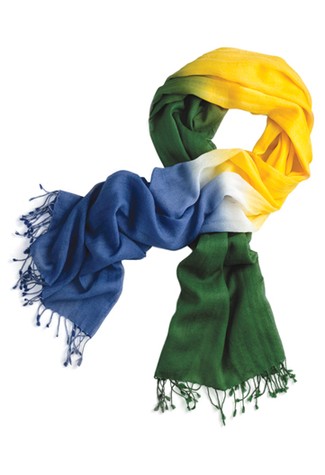 But hey, as my kids love to point out, what do I know?