From the beginning, Bernie de Le Cuona has been known for her extensive knowledge and production of luxurious linens and other sumptuous materials, yet she has also always had an interest in the translation of her textiles to fashion and interiors as well as accessories. With a lust for travel and passion for design, her eponymous company has long integrated a lifestyle component into its offerings. Last week, the firm presented two new fashionable introductions in their D&D Showroom. The de Le Cuona Crocodile & Cashmere Collection is "tailored for adventurers, shaped for sophisticates."  Inspired by her expeditions from Asia to Africa, Bernie has crafted iconic pieces for both home and travel that express her international take on understated glamour.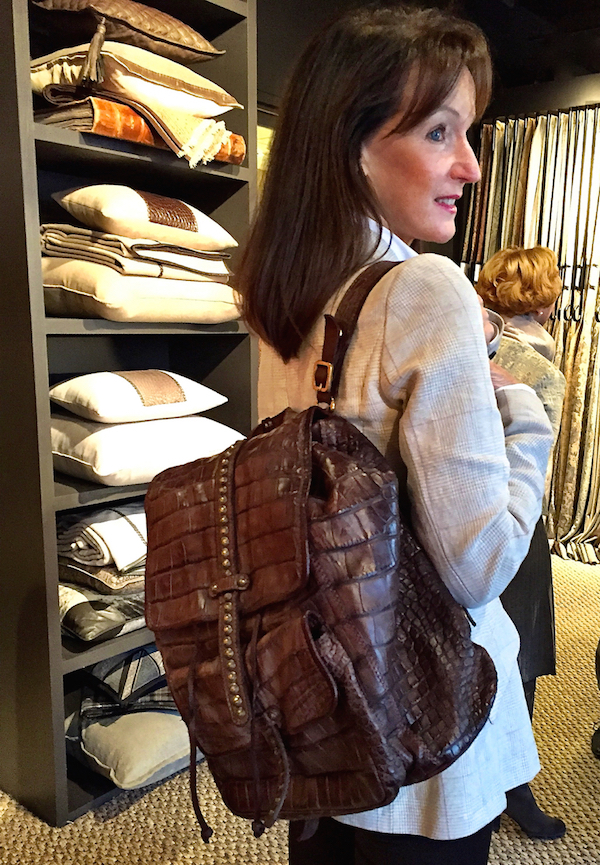 With a marvelous melding of luxurious textures, this is a collection created with the same artisan techniques and attention to detail as her coveted fabrics. The crocodile, for example, has been stone washed with the same process used in creating her signature linens and then tanned using a natural vegetable dye to enhance its natural beauty. Both the Wanderer Backpack that Bernie sports above and The Stowaway, below, are designed with distinctive detailing to improve with age and last a lifetime.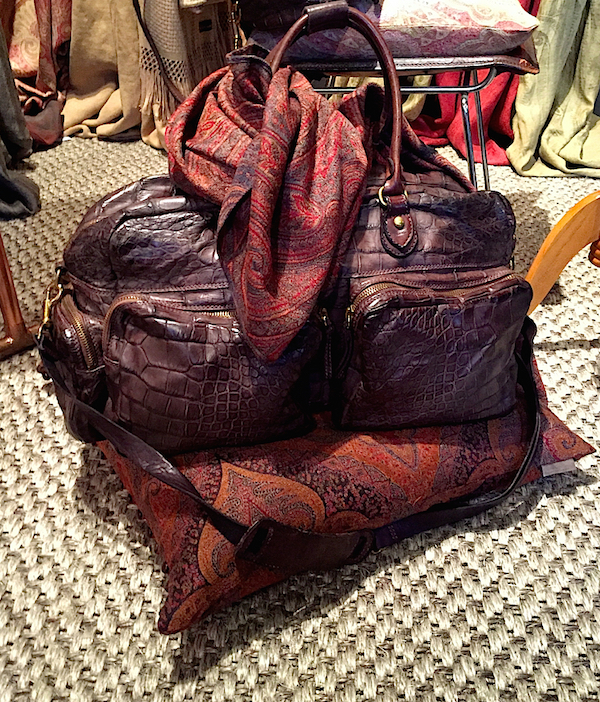 The collection also includes cashmere cushions and blankets as well as products that combine the two like the Voyager Cushion below, with its handsome hand stitching.
photo by de Le Cuona
The simple elegance and chic neutrality of the collection make it equally suitable for country house, city dwelling or even on the road.
photo by de Le Cuona
Also celebrating the intersection of fashion and interiors is the collaborative capsule collection between de Le Cuona and British fashion designer Katherine Hooker. With customers that include the likes of Meryl Streep, Kate and Pippa Middleton and Taylor Swift, Katherine's timeless collections of custom-made coats and jackets are a perfect match for Bernie's elegant artisanal fabrics. From classic jackets with feminine flair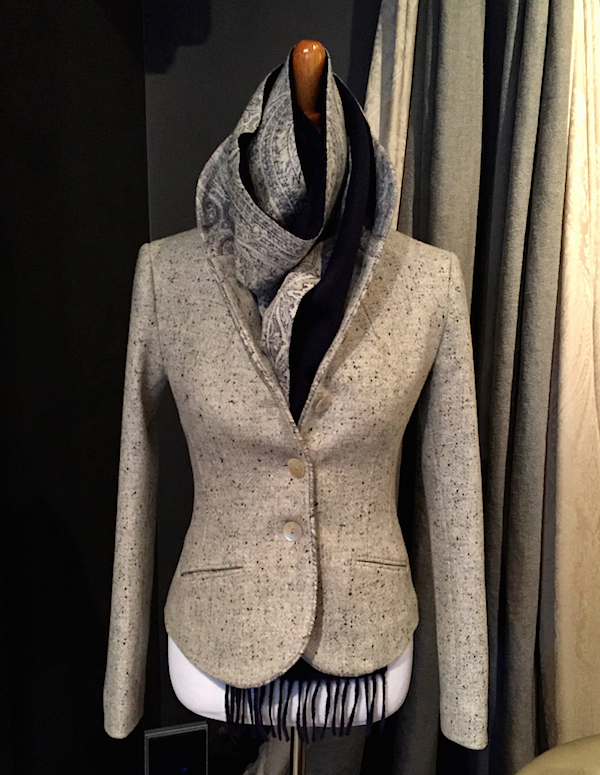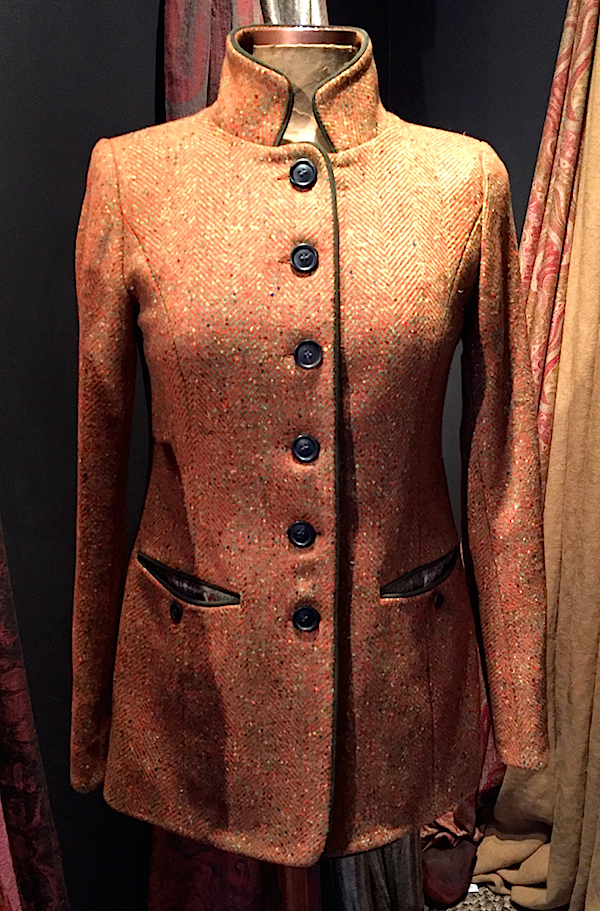 to charming waistcoats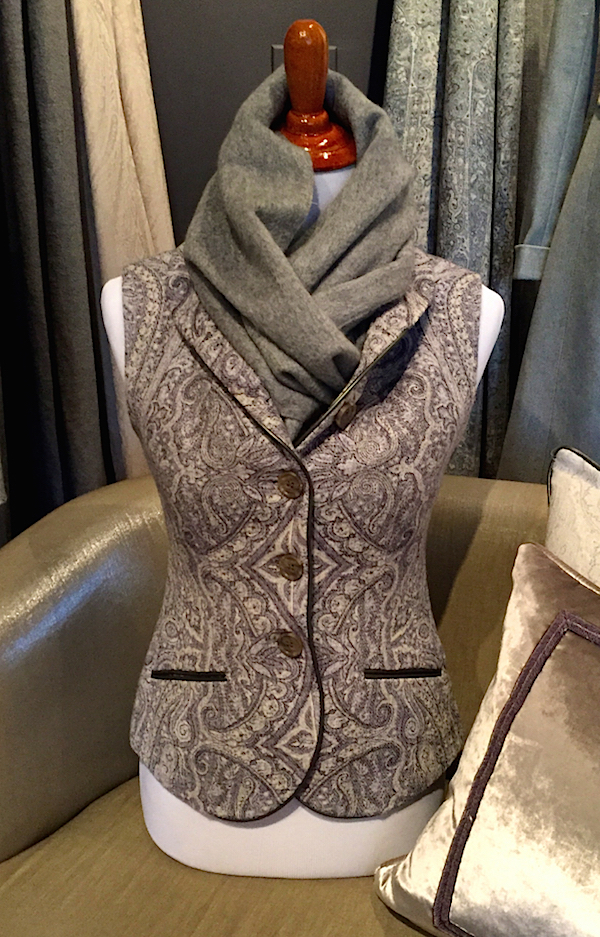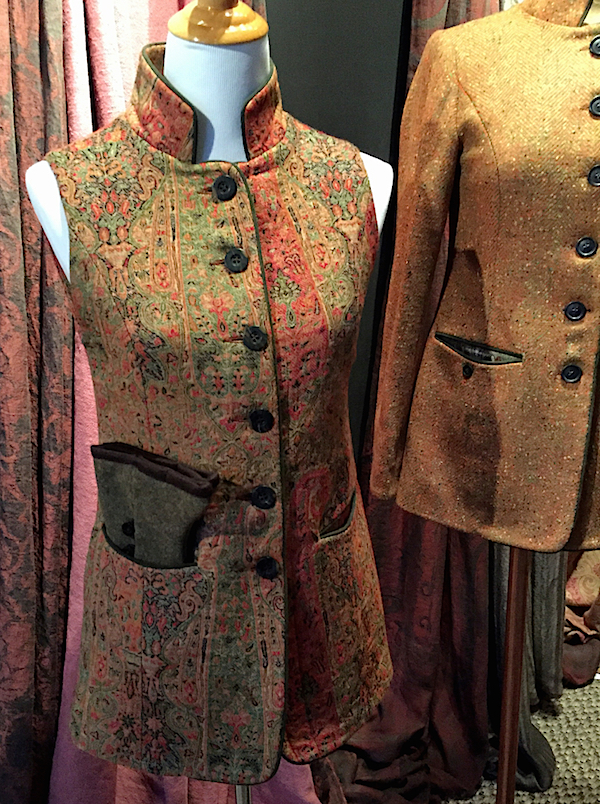 and longer coats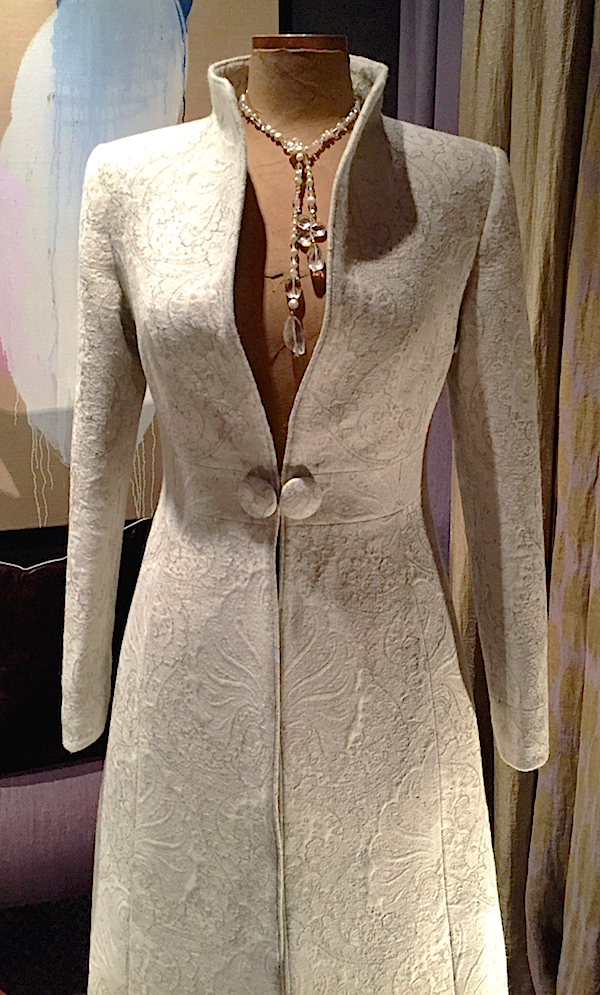 each piece, individually made in England, incorporates wonderful details like leather trim and beautiful buttons.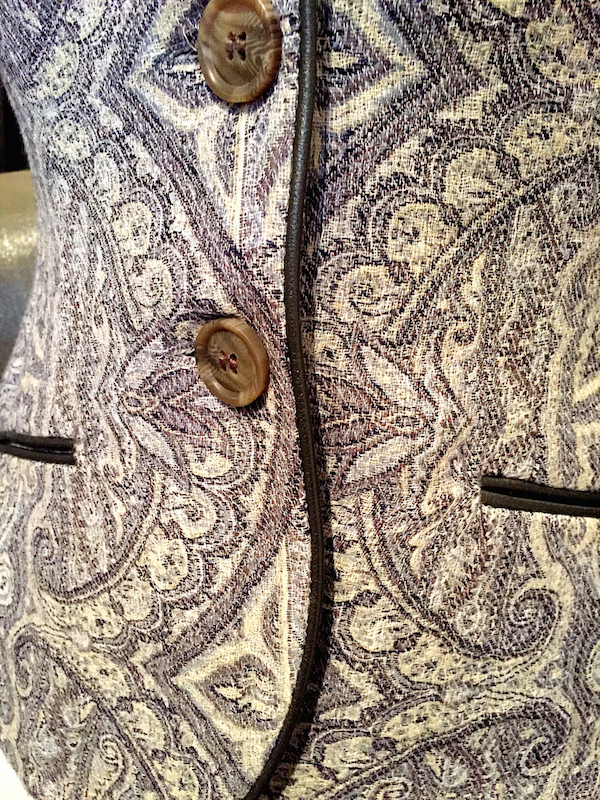 My favorite accessory were these fingerless mittens.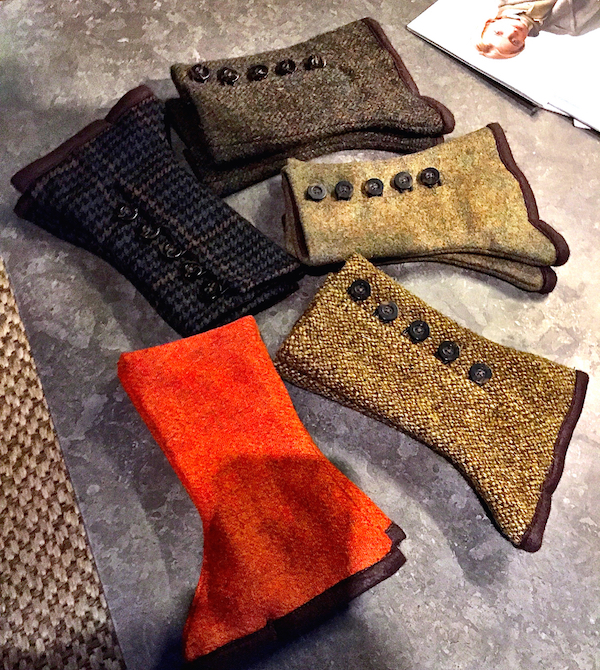 Available in a wide range of tweedy fabrics, they are such a fun way to add a little zip and warmth to your outerwear style, without compromising the convenience of those picture taking, texting digits.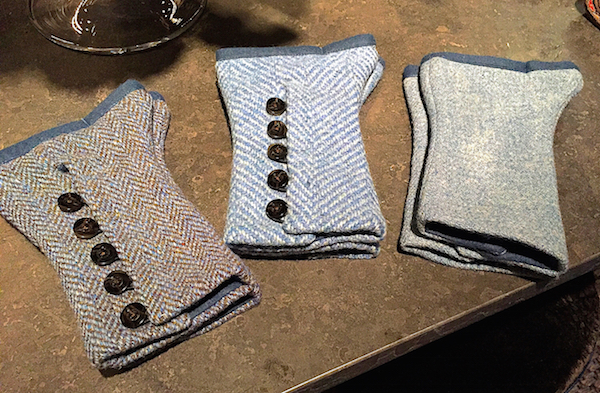 With such successful new fusions of fashion and interiors, I am looking forward to future developments of de Le Cuona's lifestyle brand and perhaps collaborations with other compatible companies!