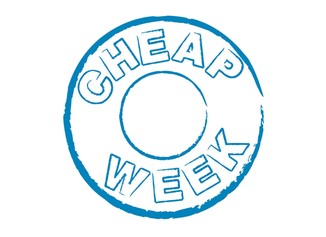 All this week, WWD has been running a fun series of articles called Cheap Week. Let's face it, "Never before has it been so chic to be cheap." The high low combination is on everyone's fashion plate. The big question of course is whether the nature of shopping in America has changed for good or whether this is just a temporary blip due to current economic pressures. The psychology notwithstanding, the general consumer is striving now more than ever to find the best value for her money. The cheap we're talking about is not bad quality or rock bottom prices but perceived value. With that in mind, WWD started off on Monday with different fashion icons' definitions of cheap. Here are a couple of my favorites:
"Anything my husband won't yell at me for." — Rachel Zoe
"'Cheap thrills' — it's not just an overused expression! It's that satisfying feeling you get when you happily part with a little bit of cash for things which have disproportionately more value than price, like summertime mussels, Havaianas and drug-store self-tanner." — Linda Fargo, senior vice president fashion office and store presentation, Bergdorf Goodman
Then each day they have dealt with a different area of fashion. Here are some of my personal picks: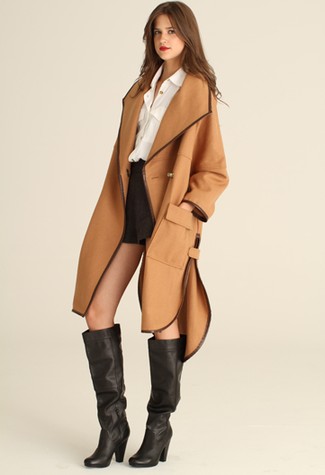 H&M wool coat, $149.00; H&M polyester blouse, $34.95; H&M wool tweed shorts, $34.95; H&M boots, $129.00. Total: $347.90 (the shorts aren't really my thing – but love everything else)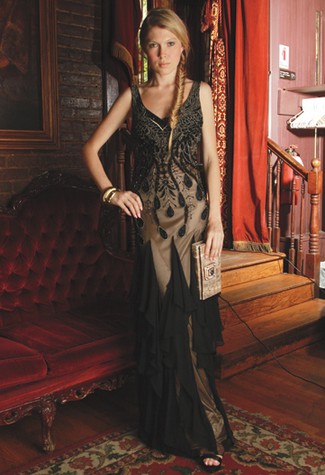 Sue Wong dress – all eveningwear fell under the broad "under $600" category.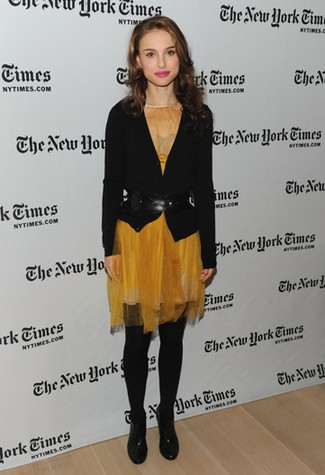 From the Red Carpet selections, I chose Natalie Portman who I thought looked very chic in this Rodarte for Target ensemble.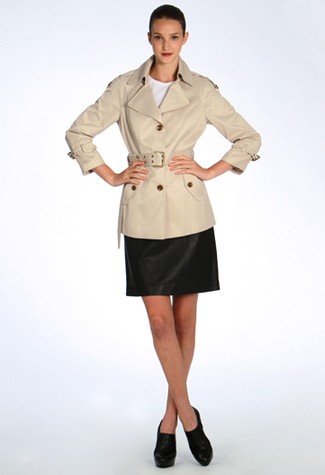 There were so many choices in the trench coat selections that I couldn't choose just one. Above is Marc New York's cotton twill trench $148.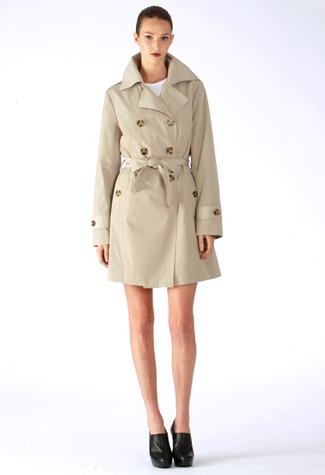 London Fog polyester trench, $150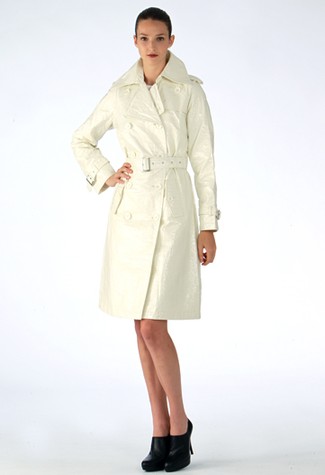 Rachel Zoe polyurethane trench $85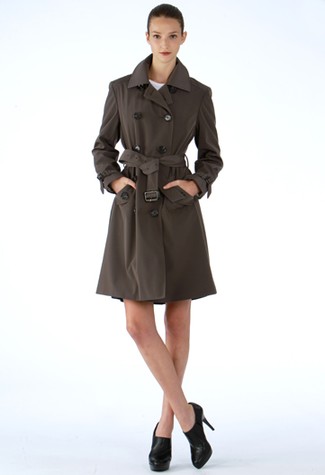 Anne Klein Coats polyester trench $260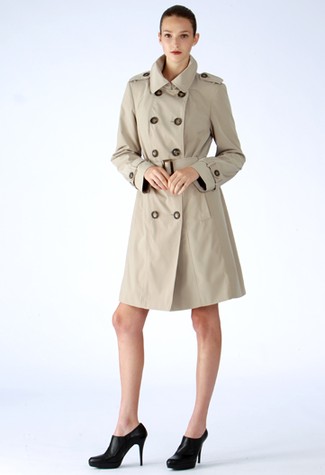 Calvin Klein Outerwear acrylic, polyester and wool trench $200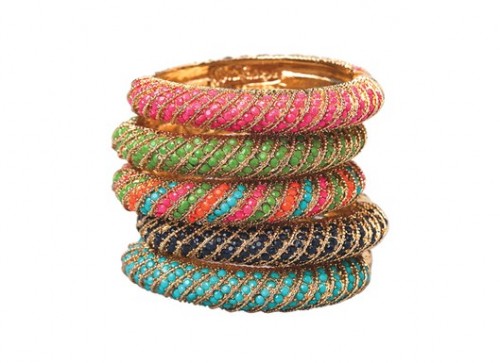 In accessories I chose these Lilly Pulitzer bangles at $88 each.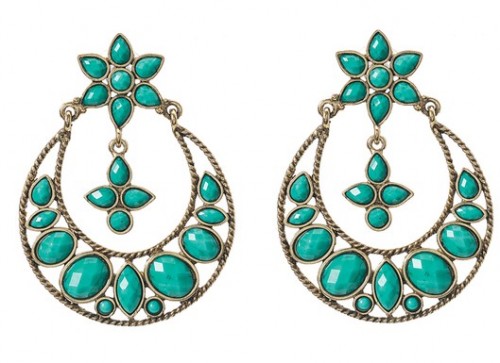 And these Amrita Singh Turquoise Earrings. Price wasn't listed but similar pairs on their site retail for $75-$100. I got my daughter a very similar pair on Gilt.
There were also listings for great budget denim and under $500 suits for the guys.
…as well as many tips for beauty and entertaining on a budget. Nina Griscom evidently loves using Corona Light beer in her hair at the beach to give it body and shine. Sean Driscoll of Glorious Food suggested, instead of a full bar, serving pitchers of his yummy sounding Cocktail Mystere:
Cocktail Mystère
4 cups vodka
2 cups ginger beer
1 1/2 cups cranberry juice from concentrate
1/2 cup lemon juice
1 tablespoon ground ginger
Mix all ingredients and pour over ice into pitcher.
All in all – great ways to spend less while still looking good and having a great time.