To quote my video partner in crime, Susanna Salk, Alex Papachristidis is just yummy. And it's so true! His enthusiasm and love for his craft is incredibly infectious and makes you envy his lucky clients who are the beneficiaries of his passionate dedication. While he has a deep and scholarly knowledge of art, antiques and the world of design, his upbeat and easygoing manner makes a day with Alex educational yet eminently entertaining. We are just delighted to feature Alex Papachristidis as our guest today in the latest episode of Stylish Shopping.
Never losing sight that a great interior should be as livable as it is beautiful, Alex's designs exude an easy elegance custom tailored to tell the story of each client's tastes and lifestyles. His sophisticated mix of serious provenance with playful eccentricity yields a  wit and whimsy that feel fresh and engaging. Or as Alex says, "A beautifully decorated house should always make you smile."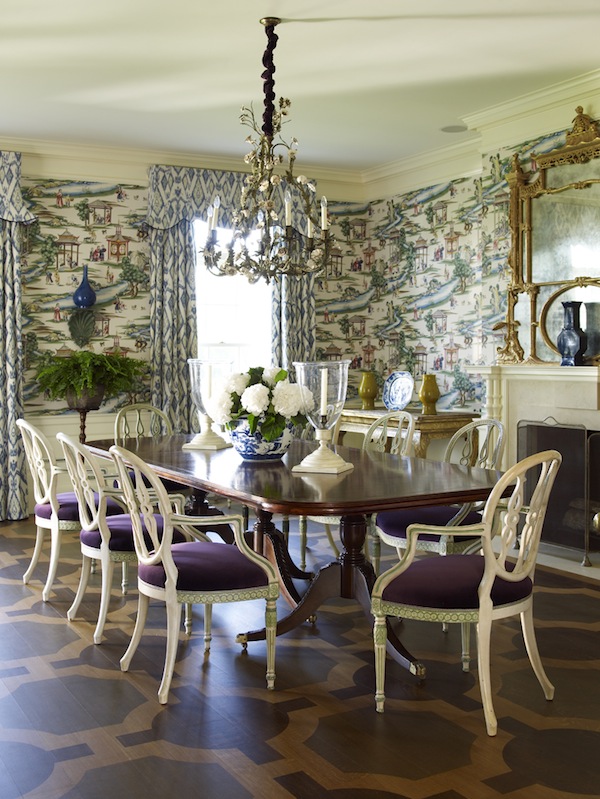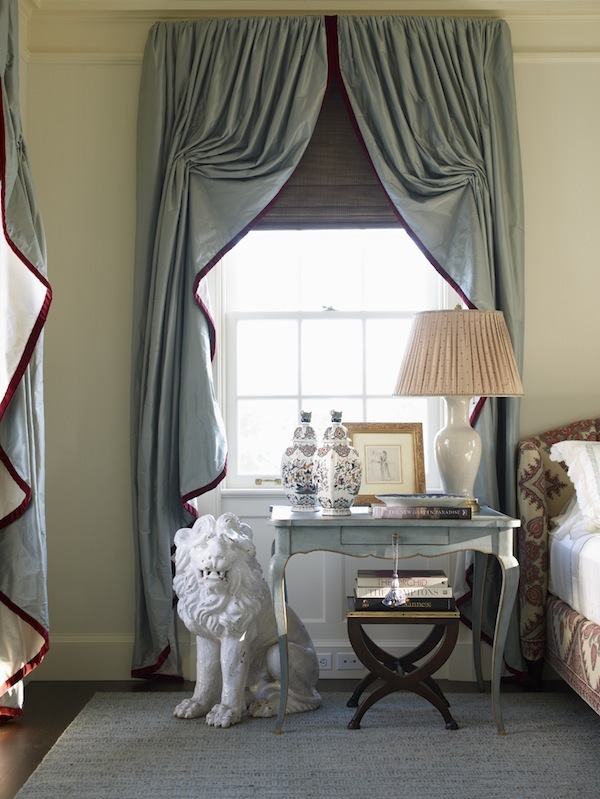 You can visit his site to see more of his work or even better, you can own his stunning book, The Age of Elegance, published last fall to coincide with Alex Papachristidis Interiors' 25th anniversary.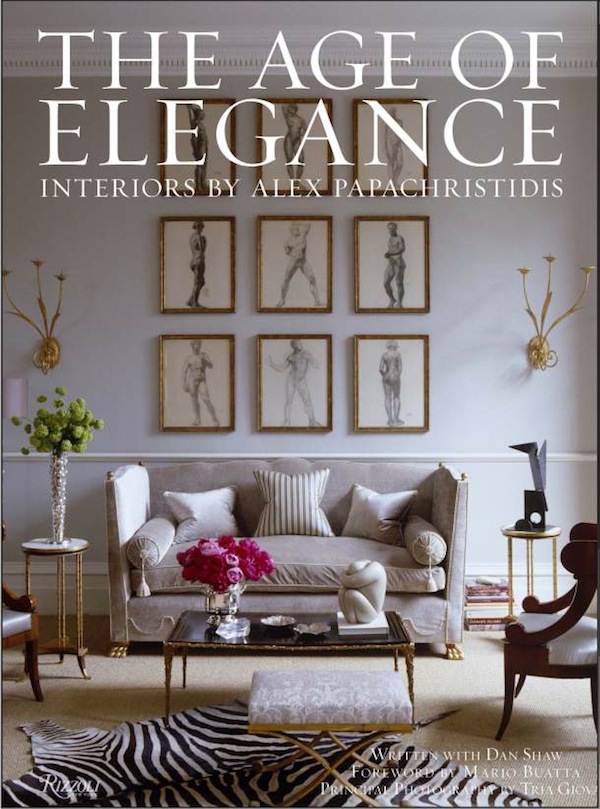 Consistently on everyone's designer A-list with work that has appeared in almost all of the top shelter magazines, Alex Papachristidis launched his first line of carpets in 2009 and is currently working on furniture and fabric lines. It made our day to be able to tag along and visit his favorite New York design destinations.