You know when you see a certain woman on the street who just has that special something? That unmistakable style of someone who has access to secret fashion sources? Who exudes an undefinable global style that can't be found in a department store? Well that is the type of woman who knows about Anna Trzebinski and her line of African chic fashion.
photo courtesy of Anna Trzebinski
Stylish women around the world have shopped Anna's collection to find beautiful handcrafted clothing and accessories that combine modern sensibilities with traditional ethnic detailing. Born in Germany, Anna has spent her entire life in Kenya. Inspired by the indigenous crafts and traditions of African tribes, Anna's workshop near Nairobi produces luxurious products imbued with the spirit and pride of the Kenyan people. I recently attended a show of her work at Simon Teakle, and fell in love with her covetable collection.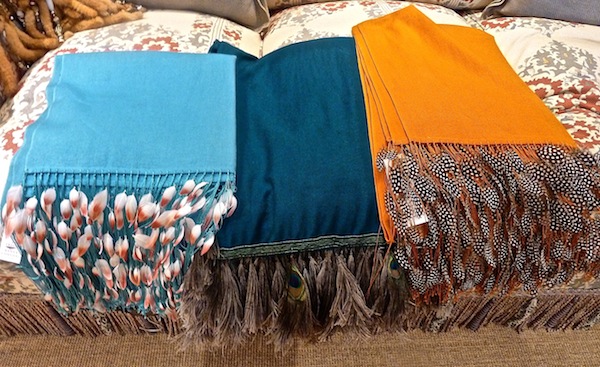 Anna sources the finest quality materials around the world which are then individually handmade in Kenya. Her delicious pashminas are crafted from Tibetan yarn hand woven in Katmandu and then festooned with flamingo, ostrich or peacock feathers – divine!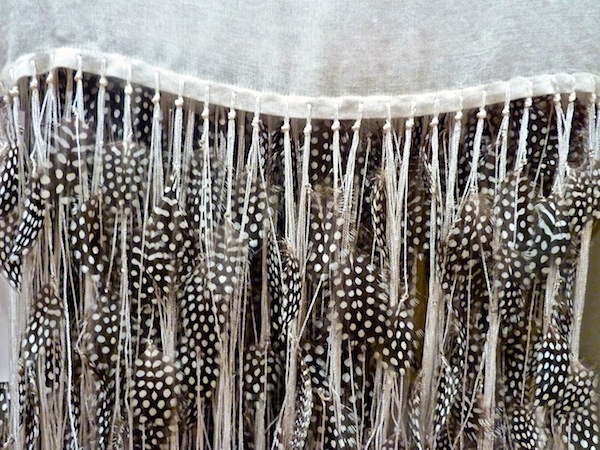 Fur shawls that reverse to suede are adorned with the beading that embellishes much of her work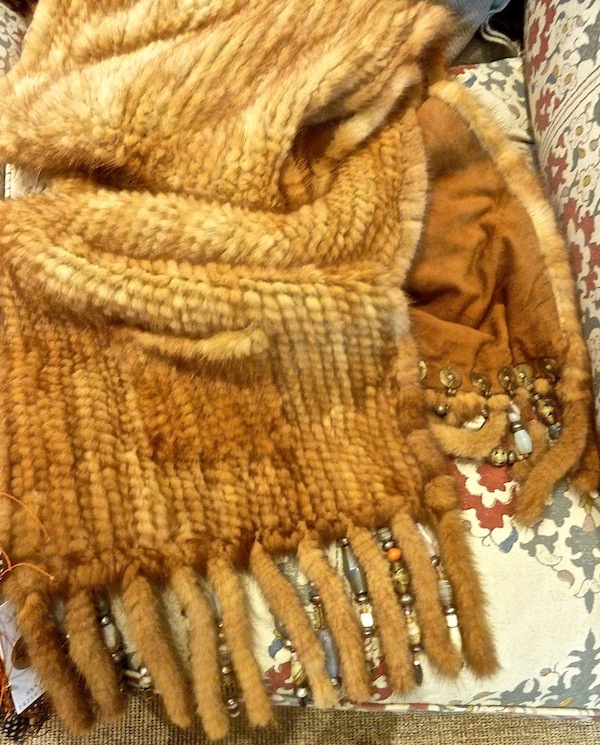 and are are available in a variety of shades.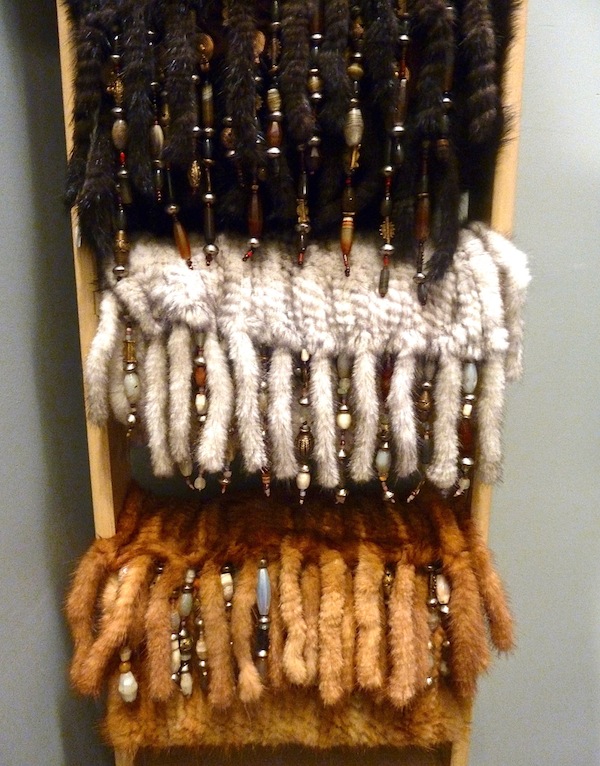 Some bags feature a modern version of traditional Maasai beading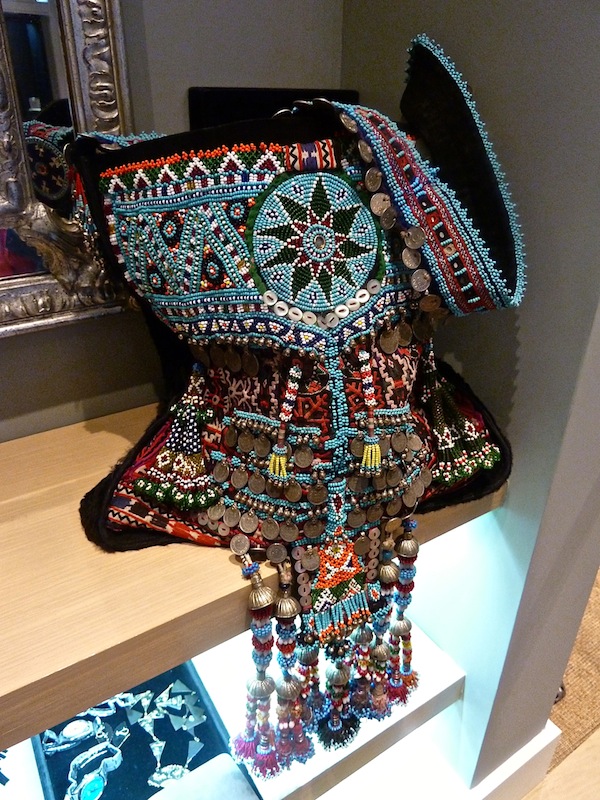 while others feature exotic skins and handcrafted elements from other African tribes, such as the metal beads from Ethiopia.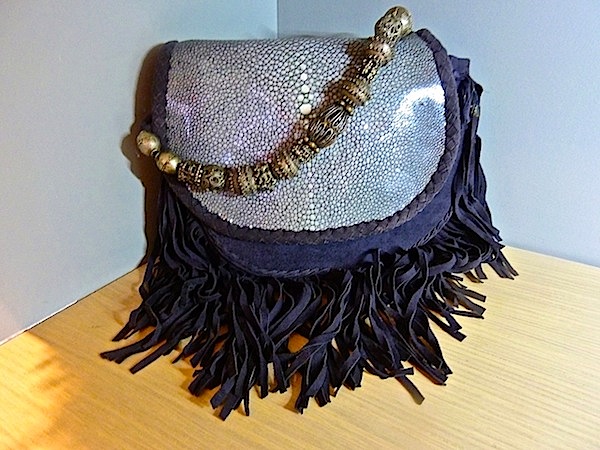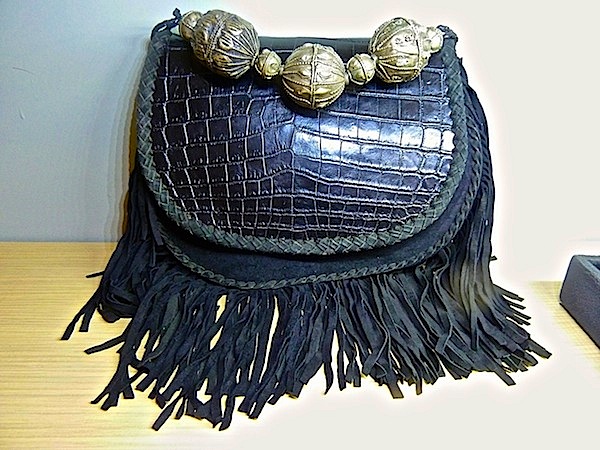 Designers of both fashion and interiors have long looked to Africa for inspiration. I was intrigued this past fall listening to the International Herald Tribune's Luxury Summit, moderated by the legendary Suzy Menkes, which explored the potential of Africa as a luxury consumer and producer. As the increasing desire for high-end handcrafted products merges with the trend for an ethnic global chic, the Made in Africa label, especially for exceptional products like these, may well achieve a luxury cachet.
And Anna's collection is the real deal. Harnessing the abilities of local tribal women with her own fashionable visions, Anna creates a line that holds appeal for the western consumer and offers respect and income for the local craftsperson. How incredibly chic are these bags as well, from the exquisitely elegant horn and beading above to the rustic chic of the embroidered hide bag below. The combination of materials and hand worked details prove that fashion can most definitely qualify as functional art.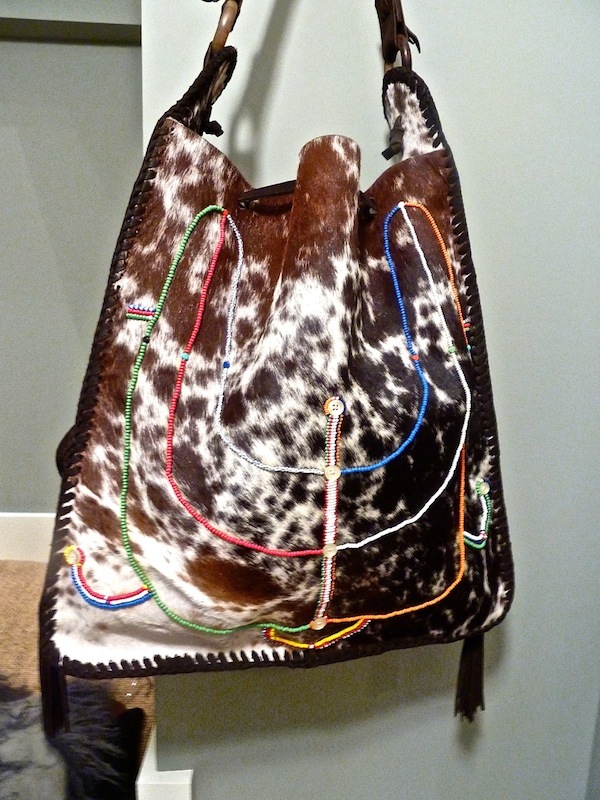 The reverence for the traditional craft and tribal customs is translated into a luxury lifestyle product with timeless elegance. And if her shots below feels a little "Ralph" to you, then you wouldn't be surprised to learn that he's a fan, after visiting Anna and her Samburu husband, Lemarti's luxury camp in northern Kenya.
photos above and below courtesy of Anna Trzebinski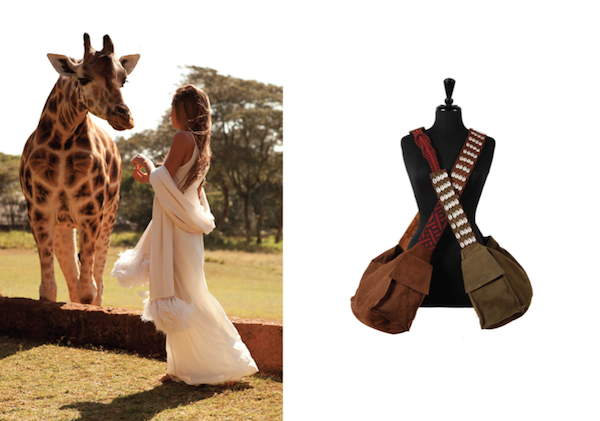 Much of the clothing is indeed reminiscent of a luxury safari. Her signature ntito coat with classic Maasai beading and guinea fowl detail is a sophisticated yet casually chic take on a duster.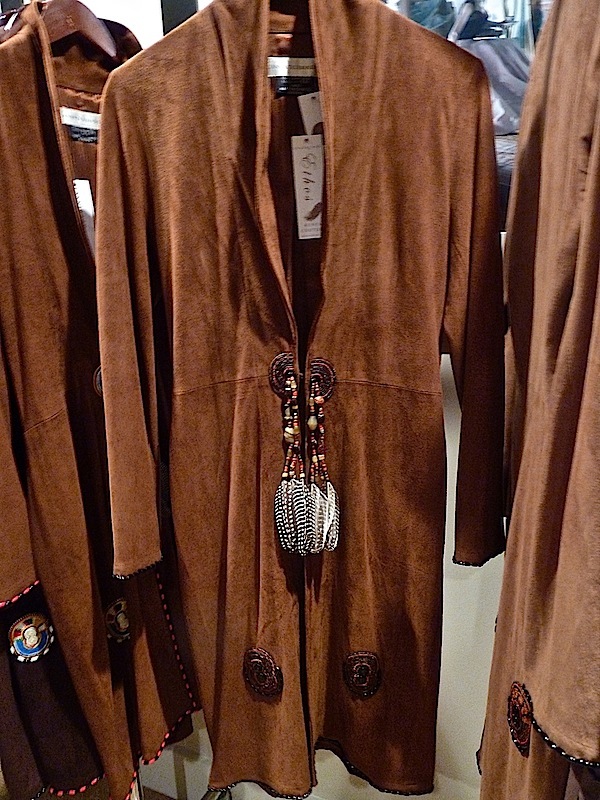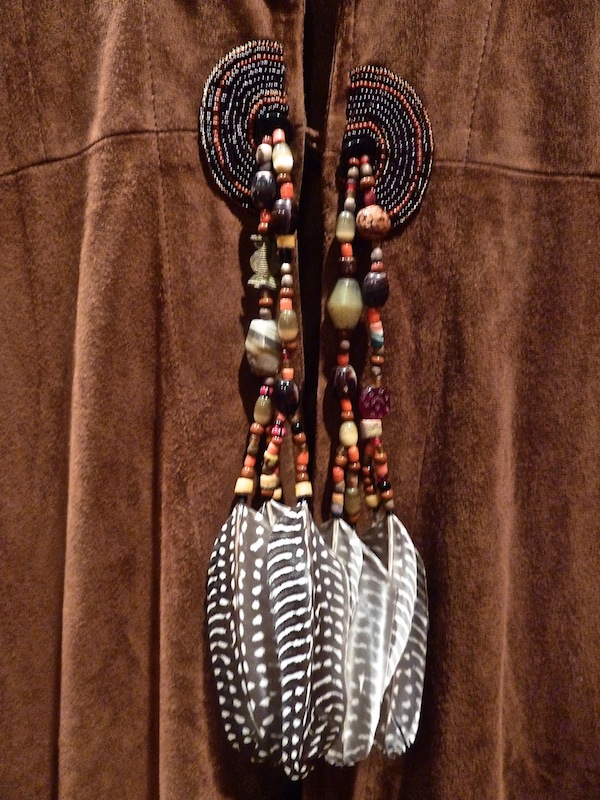 The skirt version is beyond adorable.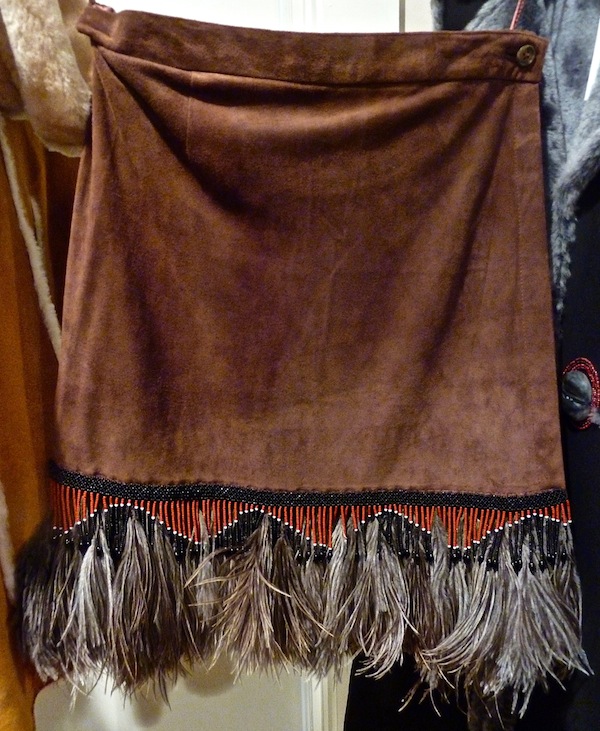 This shearling vests are fantastic layering pieces with personality.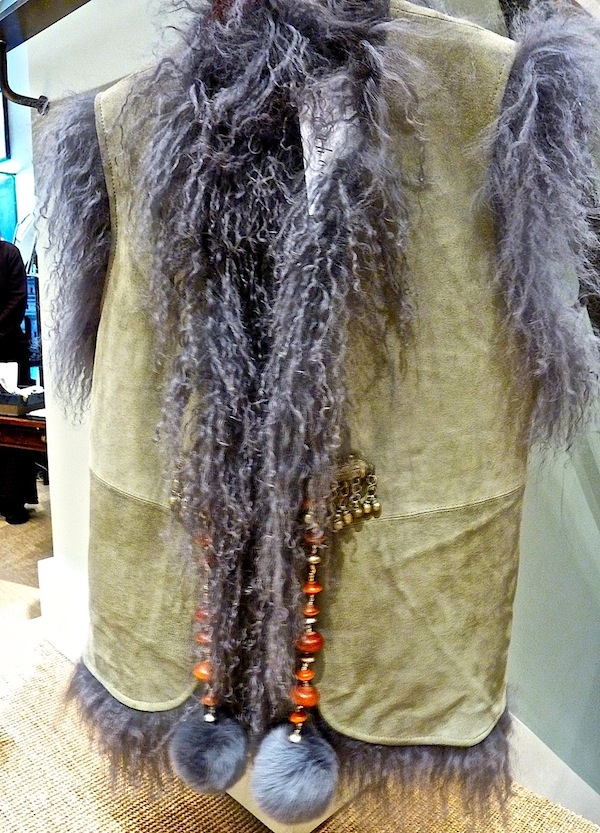 And of course no African collection would be complete without a safari jacket. Anna's is classic with fantastic detailing and looks great on – trust me on this!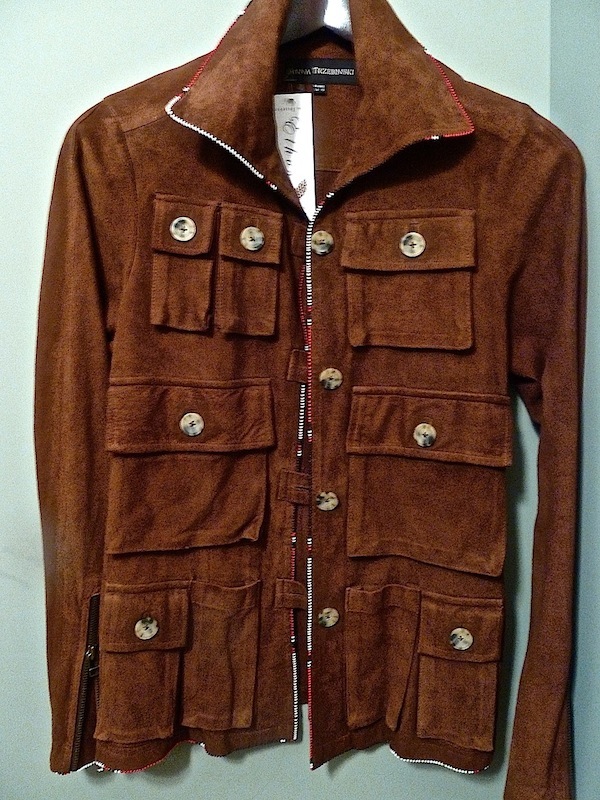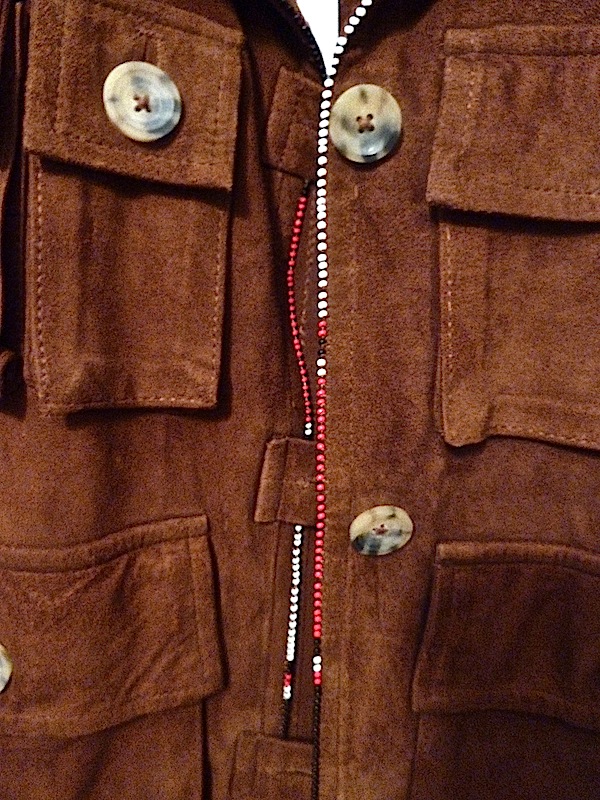 I had plenty of time to chat with the charming Anna, as I had to personally test drive most of the pieces for you. She has many exciting plans in the works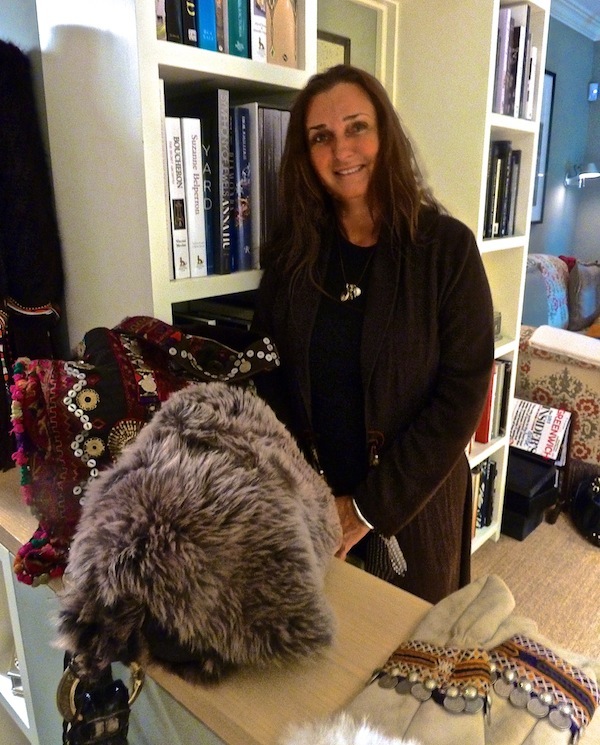 including perhaps opening a flagship store in New York. So keep your fingers crossed and in the meantime, you can keep tabs on the completion of her website and email her team directly (sales@annatrzebinski.com) with any questions or requests. And just noticing – how did I ever miss seeing the belt below?!
photo above courtesy of Anna Trzebinski
all photographs unless otherwise indicated by Quintesence