Last Friday I went to shop for some pieces to liven up my spring wardrobe. I walked into Richards in Greenwich and was greeted by this beautiful display.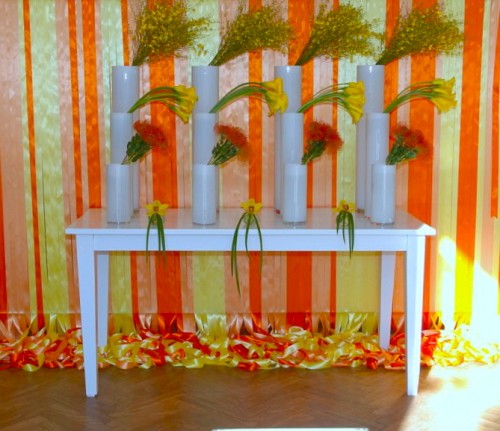 This photo doesn't do it justice – it was a vibrant creative expression of color. And as I walked further into the store, amazing floral displays were everywhere.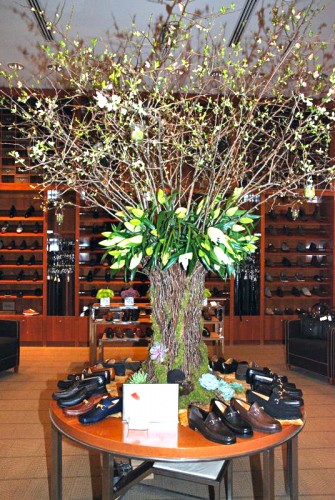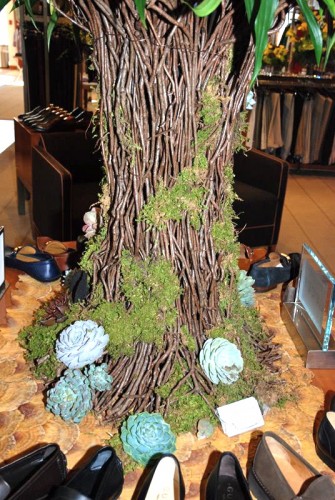 And not just pretty floral displays, but also incredibly creative ones. As it turns out, Richards, and its sister store Mitchells in Westport, were co-hosting their first Fairfield County Flower Show. A five day floral extravaganza, local florists, event planners and landscapers contributed to turning the stores into floral fantasies in celebration of spring.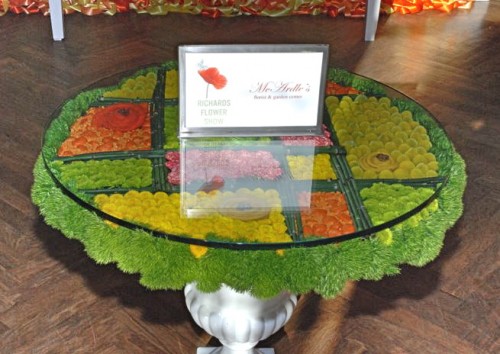 Special events were organized for visitors and fashionistas alike, including of course trunk shows with top designers for both men and women. And as customers were adding to their wardrobes, gently used pieces were being collected for Dress for Success. As lovely as the arrangements downstairs were, upstairs in the women's department is where the excitement was.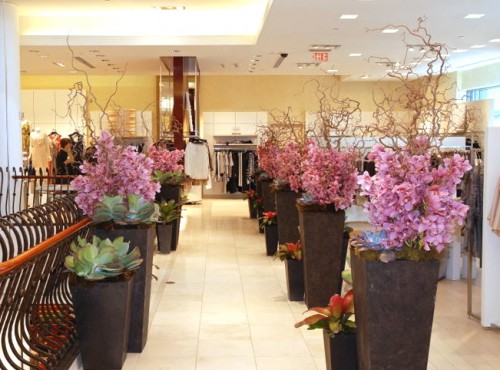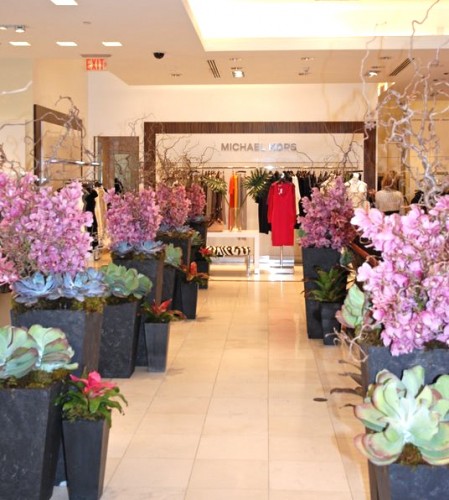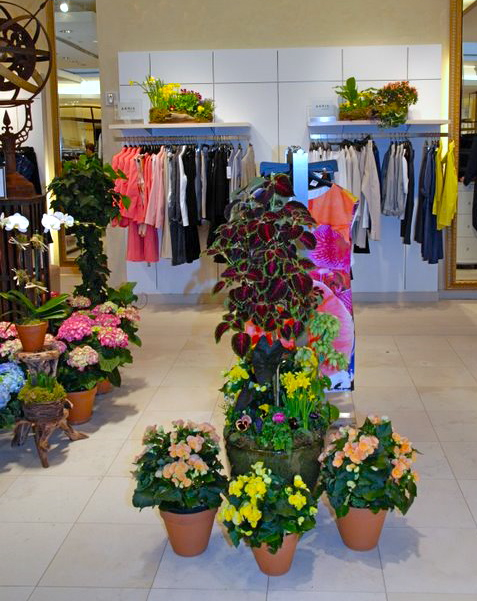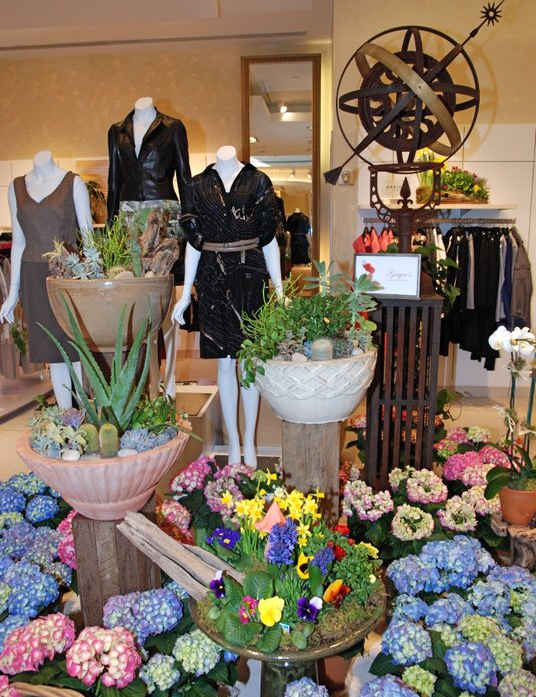 There was an indoor area simulating a lovely arbor table scape.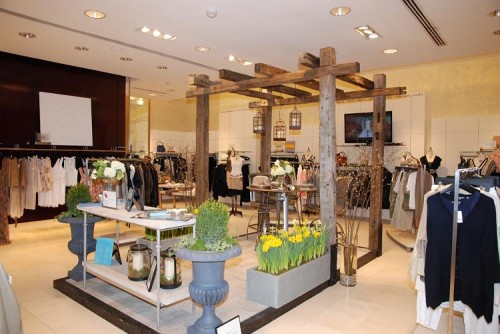 And a charming tablesetting on the terrace with a woodland meal theme. Don't you love the carrot and celery utensils?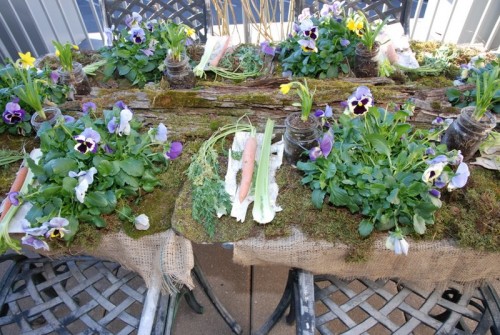 One of my favorite fashion/floral combinations was this charming shoe sitting within the Manolo Blahnik offerings.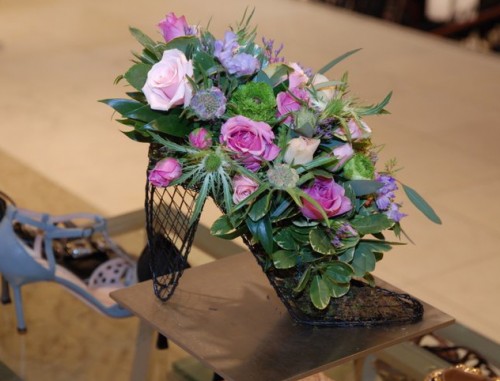 But the real stars were in the bag department.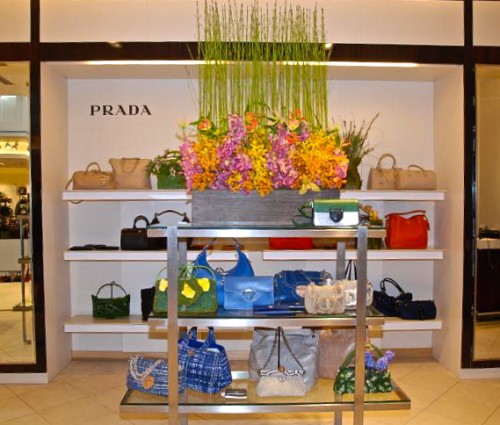 At first you didn't notice, as the bags were very cleverly color coordinated with their designer counterparts, but a closer look revealed these fabulous confections created by Greenwich Orchids. Available for sale, they would be fabulous fun for a Derby celebration or as a memorable Mother's Day gift.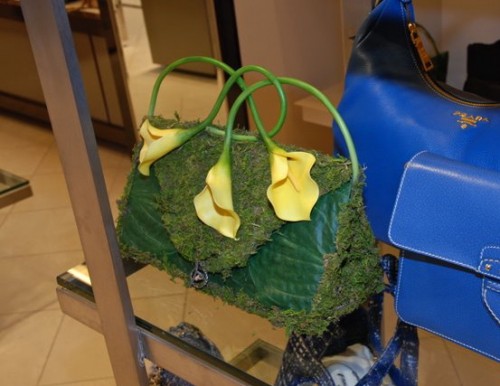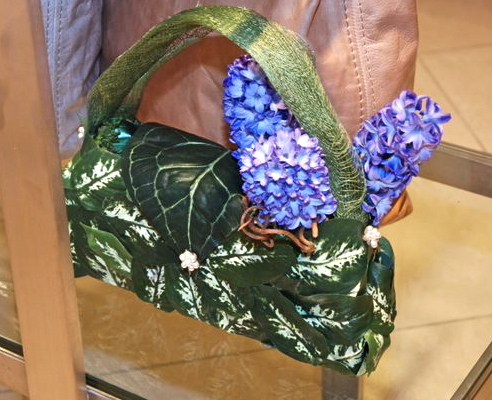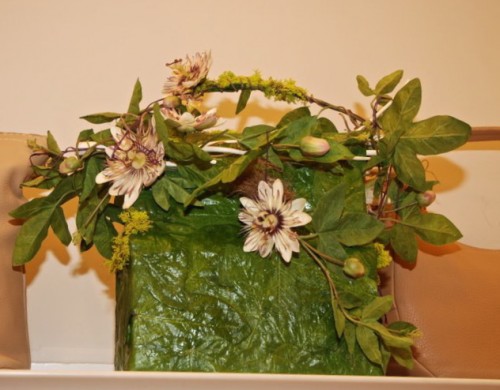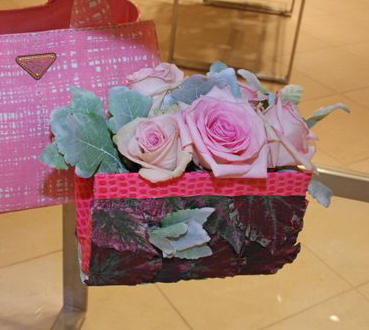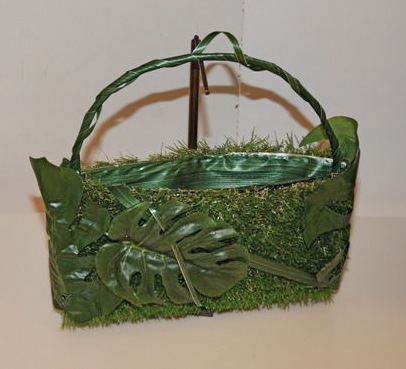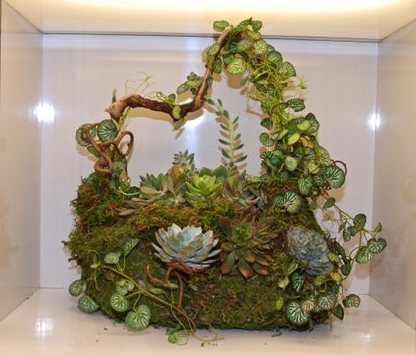 Of course all this natural opulence put everyone in a splendid spring inspired state of mind (I bought something grass green!). Shoppers were entranced, feeling magnanimous in their donations to a good cause. Floral designers got exposure to their unique designs and the stores were the beneficiary of good will and good fortune. I love seeing this type of successful symbiotic staging. It is this synergy of spirit and aesthetics that is the future of good marketing and creative merchandising.