The Art and Antique Dealers League of America Spring Show at the Park Avenue Armory is the best of the best. A completely vetted show, every single item is examined by panels of experts for authenticity and accurate labeling. Including the best of furniture, art and decorative arts, it is a wide ranging show for both content and periods. From ancient antiques to contemporary creations, there is truly something for every collector.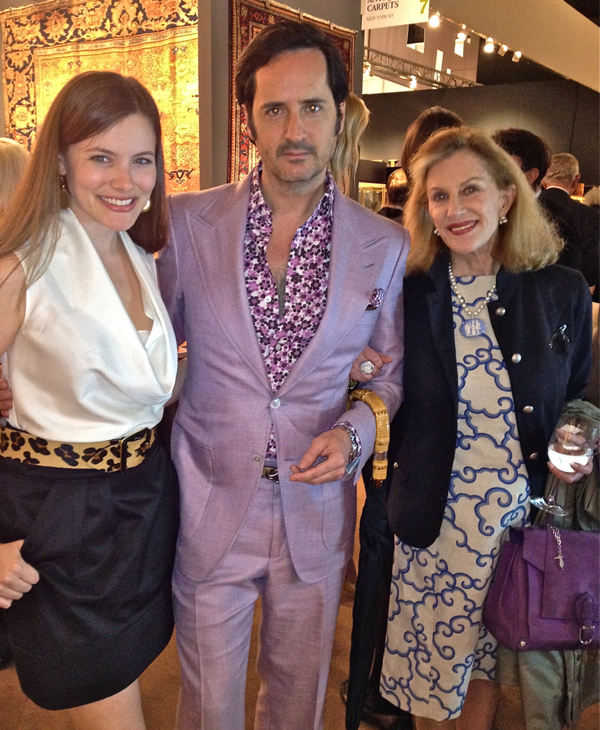 Opening night was a fun event for both socializing and previewing the show. I ran into many friends including Allison Hennessy, James Andrew and Tania Vartan (in a dress of her own fabric) above. After doing a quick run through of the show, I picked a few favorites to share. I recommend spending more time to truly savor the exceptional offerings and educate your mind and eye!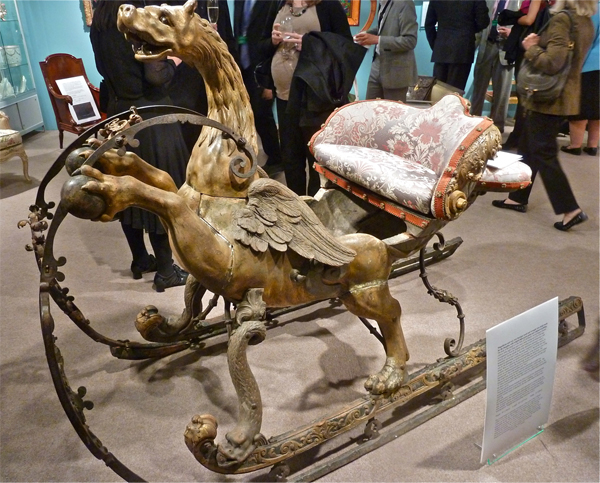 One of the star pieces of the show was this magnificent 17th century baroque French sleigh.  With it's original light green paint and oil gilding, this chimera features a dragon's head with eagle wings and lion's body balancing the seat on its tail. Designed by Jean Berain purportedly for the Dauphin, it is incredible in terms of provenance and artistic accomplishment. It was exhibited by the Dalva Brothers, a third generation family business, who have one of the finest collections of 18th century decorative arts in the world.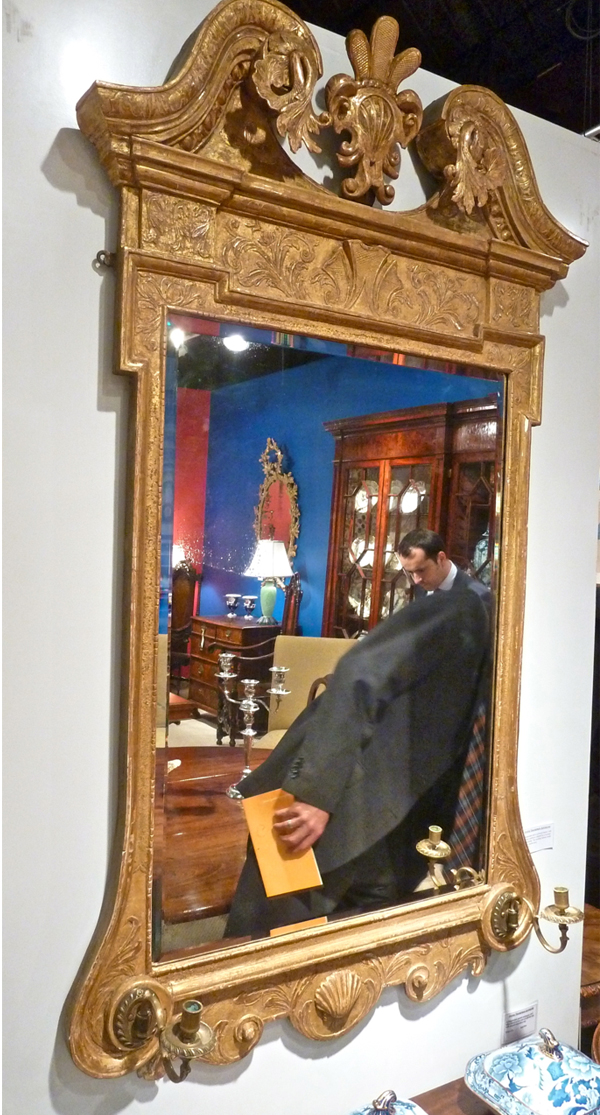 I adore mirrors. They are a great practical and decorative addition to any space. I particularly liked this Chippendale giltwood example from Jayne Thompson Antiques. The exceptionally graceful pediment and scrolled bottom with candle holders were charming distinctive features. They also showed outstanding examples of Andreas Cellarius engravings.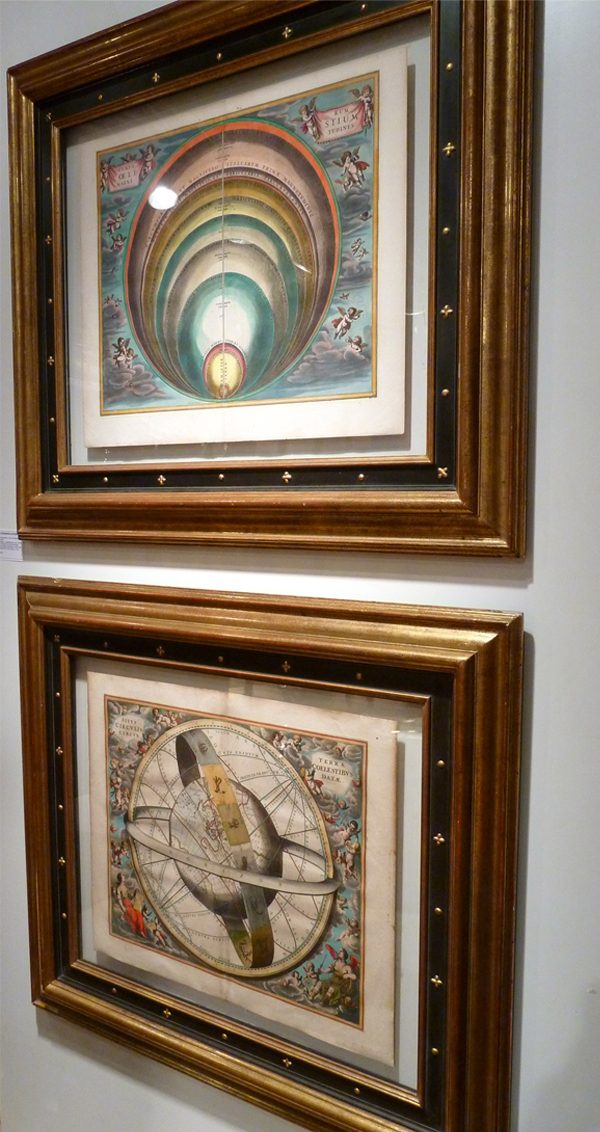 The celestial prints by the 18th century Dutch/German cartographer are highly collectible and these had outstanding original color.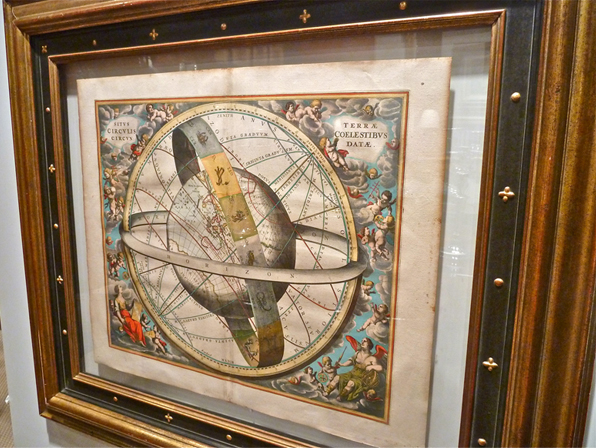 A more whimsical offering, from Earle D. Vandekar of Knightsbridge, was this Ralph Cahoon work, "Shreve's Watch Shop, Boston." Like many of Cahoon's naive style paintings, this unique oil on an antique pocket watch shop sign features a mermaid in a seaside setting. This came originally from the collection of Wayne Pratt, a former dealer on Nantucket, whose eponymous shop carried the works of many local and Cape Cod artists.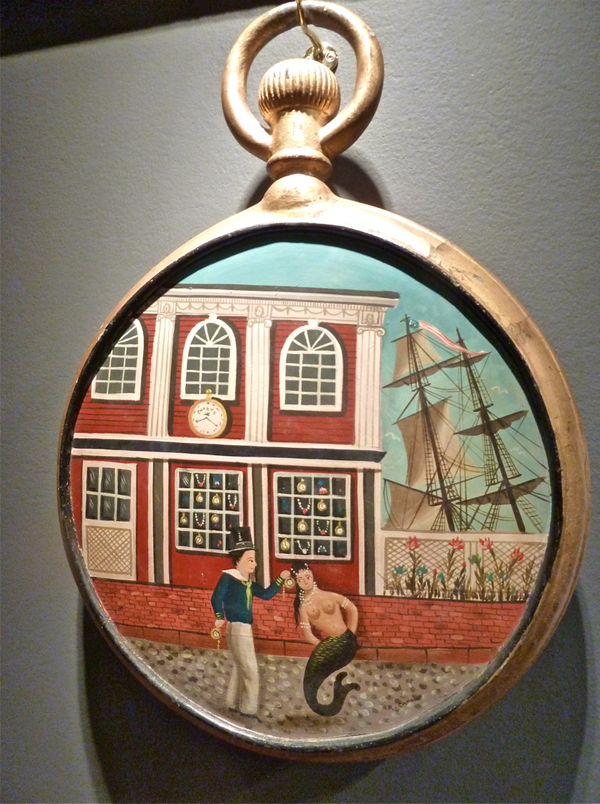 John Jaffa Antiques carries an impressive collection of fine antique objects, including many enamels and automatons. This amazing box, once belonging to Luisa Adelaida de Borbon Penthievre, Dutchess of Orleans caught my eye. I am fascinated by these intricate dressing/traveling boxes where every daily activity required a separate implement. You can see more of these from the Met's excellent Thinking Outside the Box exhibit last year.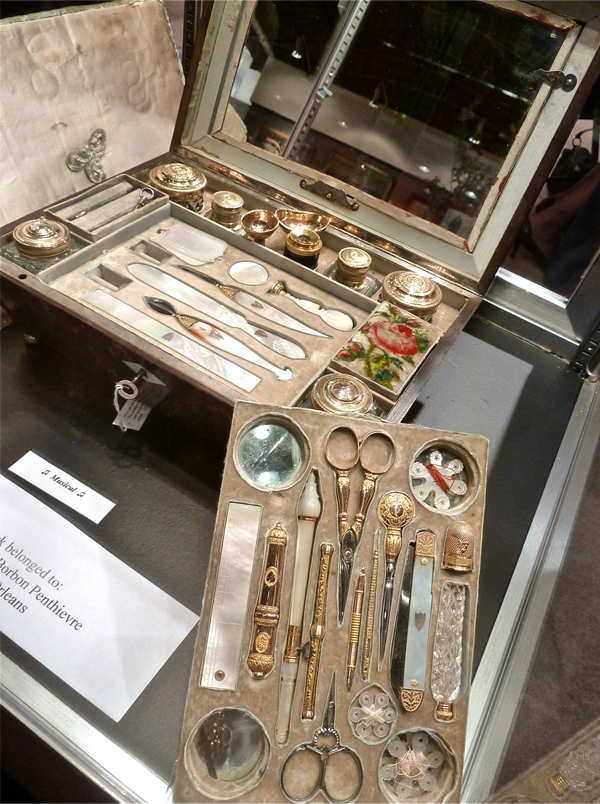 I have been a fan of Craig Van Den Brulle's upscale NYC furniture store in Nolita since it opened several years ago. In addition to his own signature CDB collection, he carries an eclectic variety of vintage and contemporary furnishings. His sculptural Riemann chair is available in a variety of finishes. He showed this limited edition of 10 in mirror polished stainless steel.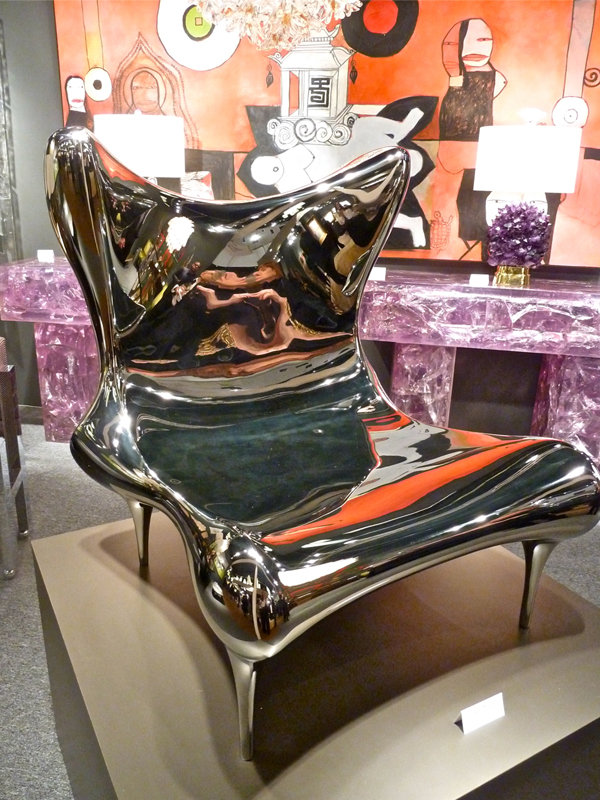 How fabulous is the Pierre Giraudon Resin console made in France in the 1970s. There are a pair available to make a dramatic statement in some lucky customer's home.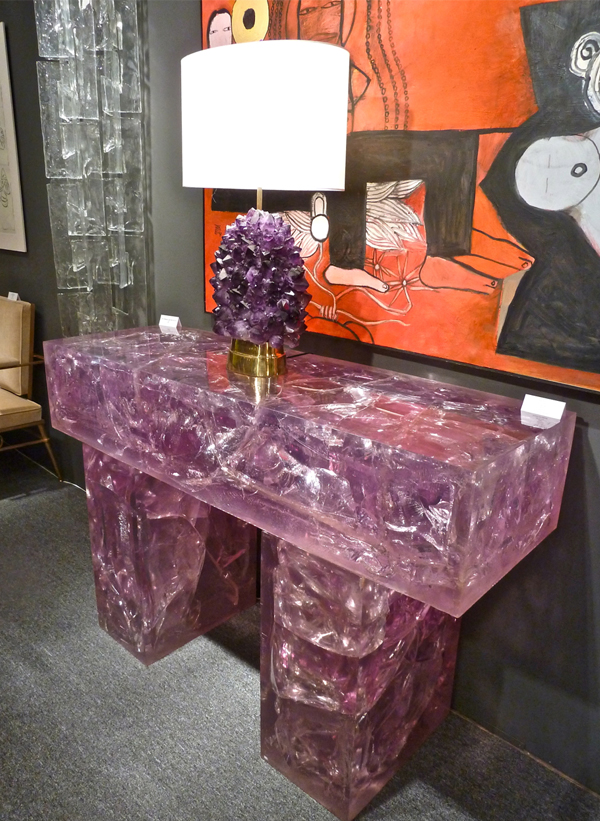 On top sits one of a pair of stunning CDB Amethyst & Bronze Rock Crystal Lamps. Another stellar vintage offering was this striking Venini Amber and Clear Esprit Chandelier from the 70's. These Venini's are such incredibly versatile fixtures, beautiful with both traditional and modern styles.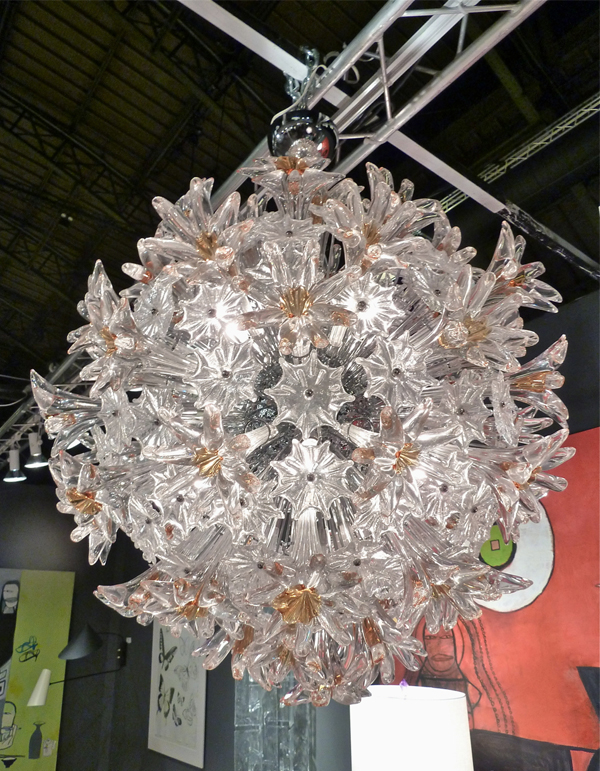 Michael Pashby Antiques carries a selection of fine English antiques from the mid 17th century to late 19th century. I have seen many knife boxes but this gorgeous mahogany and ebony inlaid cutlery run was exceptional. Influenced by Thomas Hope, this Grecian Style piece from c. 1810, at over two feet tall, opens to hold twelve settings.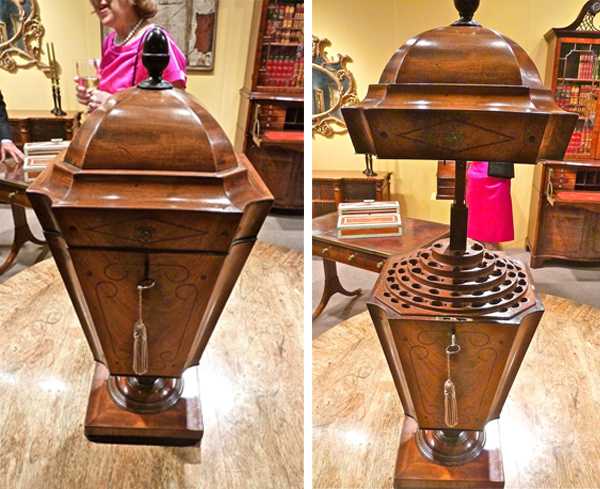 They also had a very fine William IV brassbound rosewood traveling toilet box by D. Edwards. The gentleman who owned this was clearly impeccably groomed!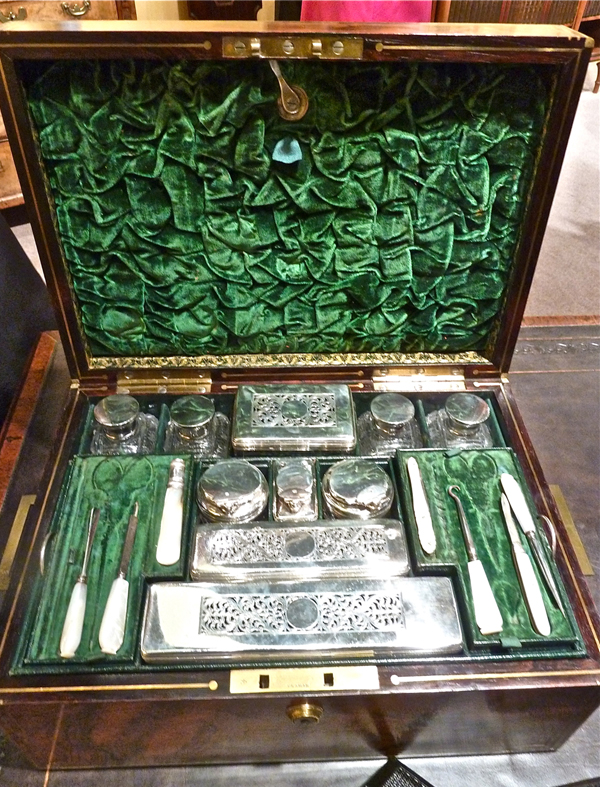 N & I Franklin are dealers in antique silver of the highest calibre. Jaws dropped when people wandered by their booth and saw this enormous George III silver service. A rare and complete Duke of Leeds fiddle, thread and shell pattern made by Issac Callard in 1762, it includes among other pieces, 36 table forks and knives as well as 8 piece carving set. That's a lot of polishing!!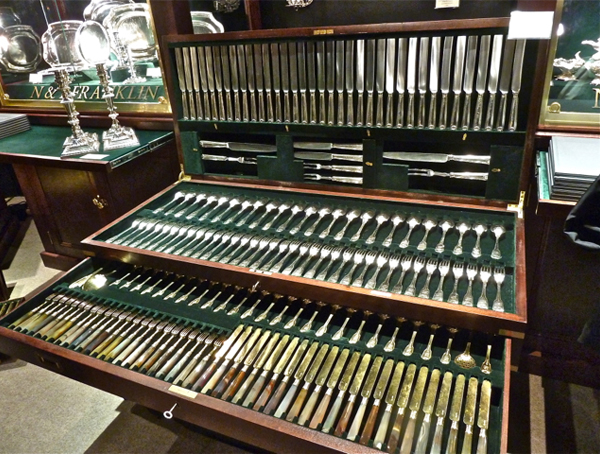 Of course there were many offerings in the fine art category as well. Milord Antiques in Montreal had an unusual work by artist Roy Adzak. "Venus, Positive, Negative" is the opposite of a bas relief. Made of plaster and oil on canvas, it is an optical illusion as the figure is actually concave.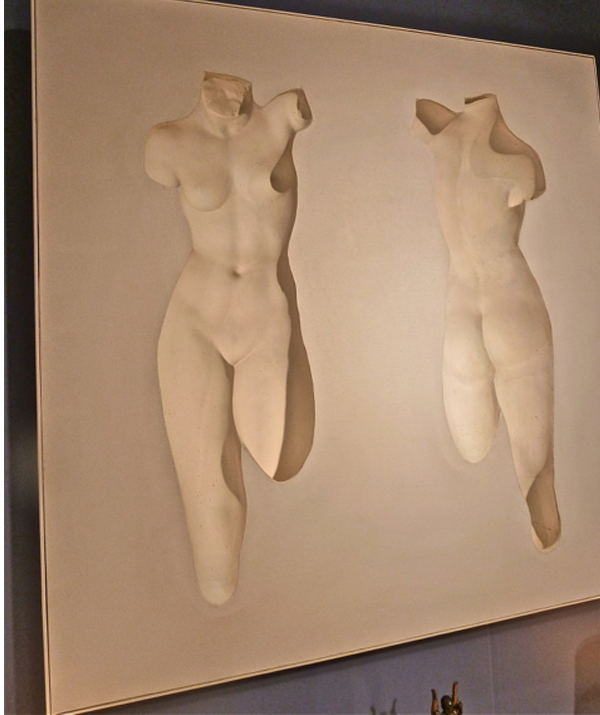 They also had two charming watercolors I liked by Canadian painter John Francis Williams.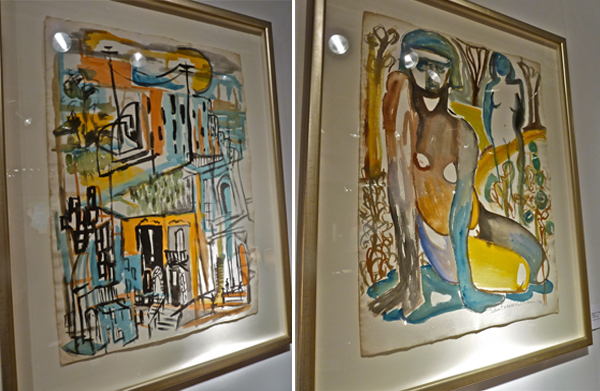 Bernard Goldberg Fine Arts showed this playful Stuart Davis ink and wash "Composers of Musical Comedies" from 1920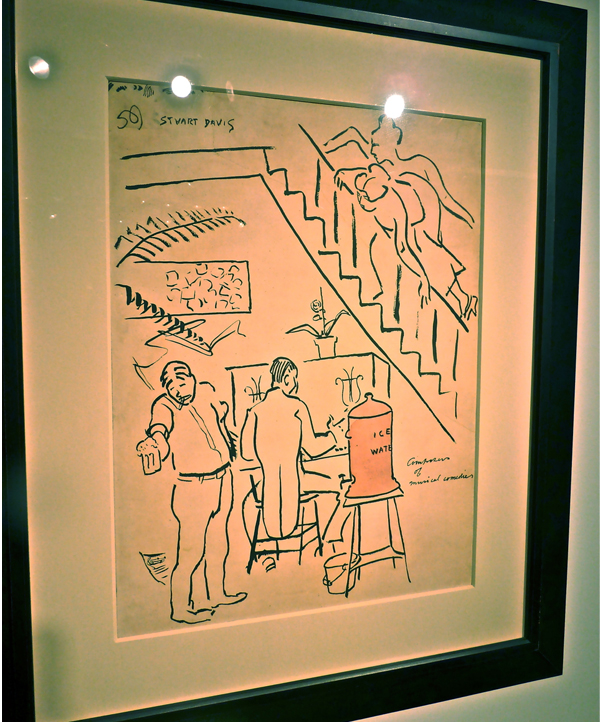 and two lovely small John Marin watercolors of Mount Desert, ME from 1922 (sorry for the glare).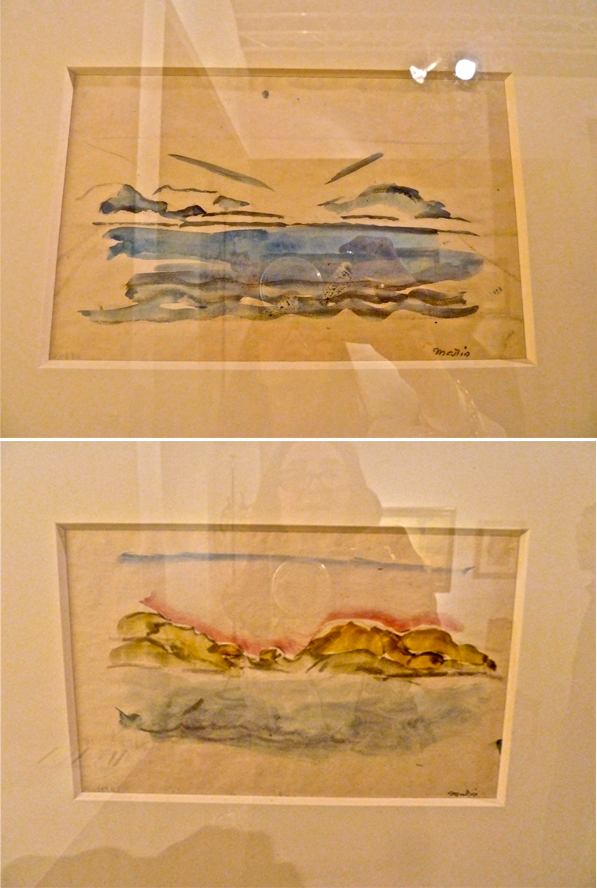 This is of course merely the tip of the iceberg. With over 50 top galleries and dealers, the show is a marvelous opportunity to hone your eye as well as meet and chat with top professionals in the field. Open through Monday, there is still time to stop by.