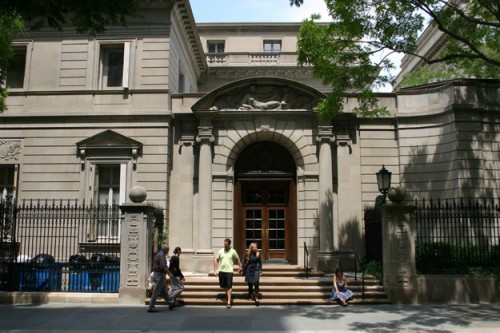 There are many museum exhibits in New York that I'm dying to see. One that just opened last week is "Rembrandt and His School," at the very lovely Frick Collection. This is one of my favorite museums, housed in the beautiful Carrere & Hastings neoclassical building from 1914 that was once Henry Frick's home. For a small museum, they have an impressive collection of Old Masters, bronzes, porcelains, and furniture. Rembrandt was Henry Frick's favorite artist. As a railway magnate, he reputedly said "railways are the Rembrandts of investment." Like Frick, the Dutch art historian Frederik Johannes Lugt also admired and collected the works of the Dutch artist and other European art, including a near-complete set of Rembrandt's prints, eventually creating the Fondation Custodia in Paris to contain it all.  This exhibit is unusual in that it is presented through the eyes of these two collectors.

photo: Ozier Muhammad/The New York Times
The main Oval Room holds five paintings from the Frick's permanent collection, including the newly restored famous self portrait from 1658.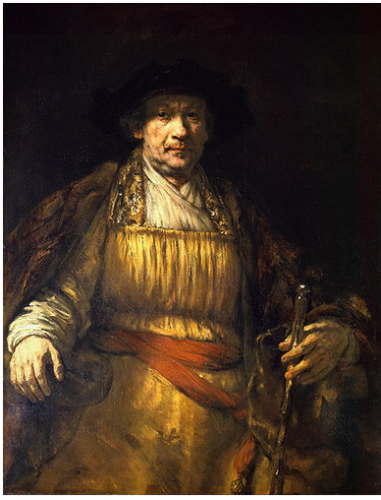 This magnificent painting is joined by two other classic Rembrandts, "The Polish Rider" and the portrait of Nicolaes Ruts.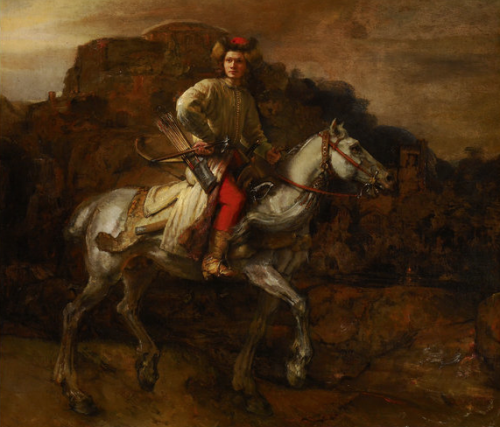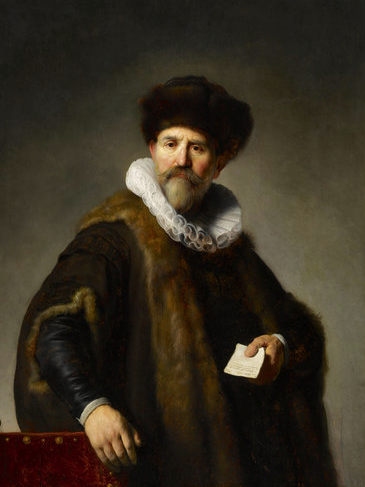 Opposite are "Old Women with a Book", which has since been attributed to one of his followers, and "Portrait of a Young Artist". Never before have these paintings been displayed together. The second exhibition space dedicated to the exhibit, the Cabinet, houses etchings and drawings owned by the Frick which are rarely on display.
And in the downstairs galleries is the loan exhibition of 66 works on paper by both Rembrandt and his school from Frits Lugt's collection, now part of the Fondation Custodia.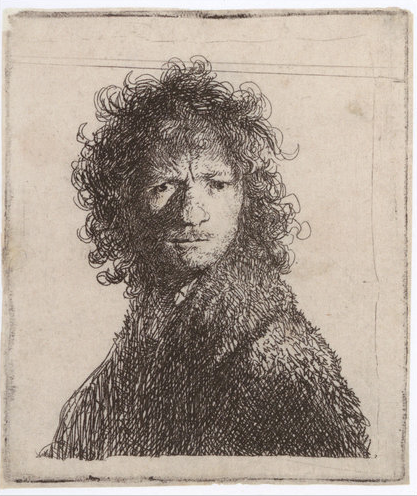 Self-Portrait, Frowning: 1630, etching, , Fondation Custodia, Paris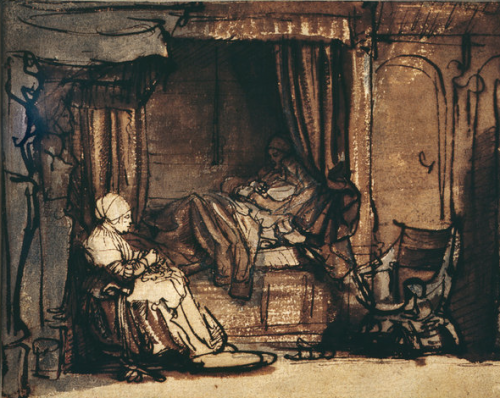 "Interior with Saskia in Bed" Fondation Custodia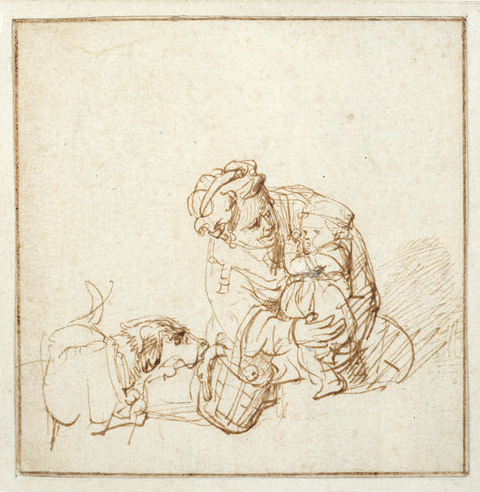 Credit: Fondation Cutodia, Collection Frits Lugt, Paris
Rembrandt is of course known for not only his painterly techniques but the way he viewed humanity through his work. Take a look at this introductory video by associate director and curator Colin Bailey about the exhibit.
This is a wonderful exhibit in a delightful environment that if you are near the city, should not be missed, even if just to see the newly restored self portrait, a jewel in the Frick collection. The northern Renaissance is one of my favorite periods and the Frick's Rembrandt holdings are legendary. There are many accompanying lectures as well. But if you can't make it, there is always the wonderful catalogue that can be purchased online.