While I of course love seeing what's fresh at vendors I know, part of the fun of attending the New York Gift Fair is the hunt for new companies and merchandise. One of my recent favorites in the category of making the old new again was Europe2You. Started in 2003 by Stacy Borocz, the company imports European flea market finds as well as merchandise from former factories, military bases and warehouses. These found objects are then dated and authenticated with the assistance of local experts and museum curators.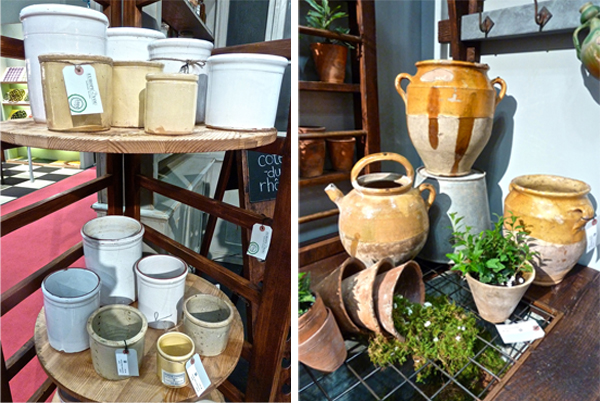 In addition to the antiques above and below,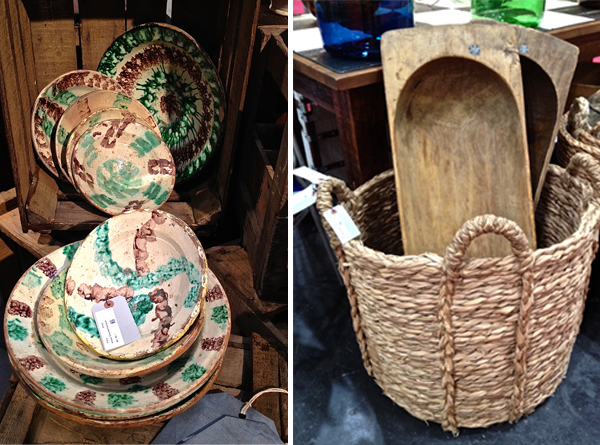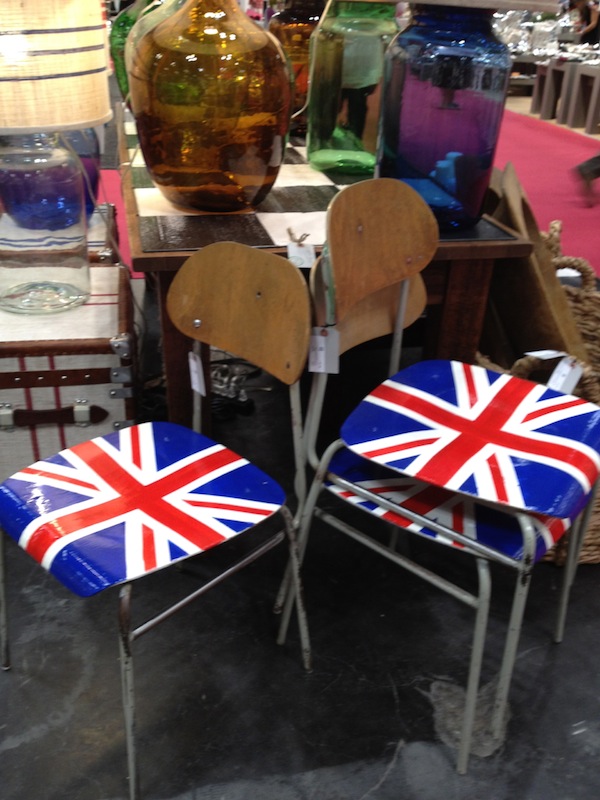 a terrific selection of hotel silver,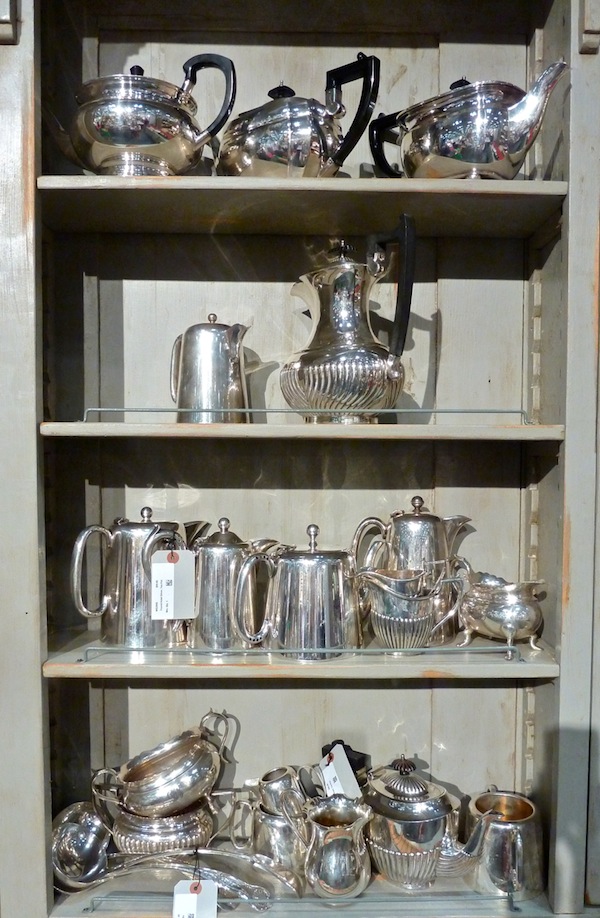 charming vintage linens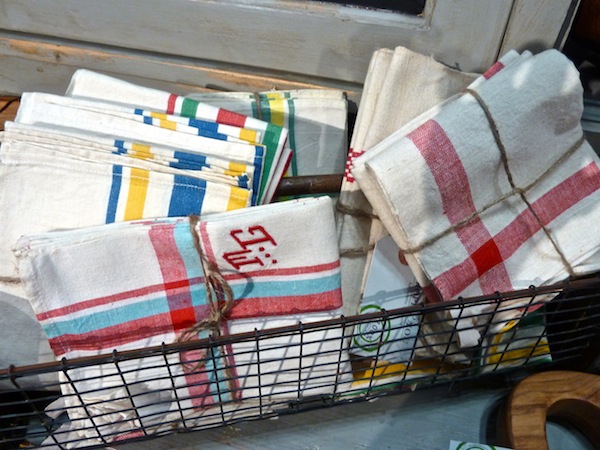 and unique glassware,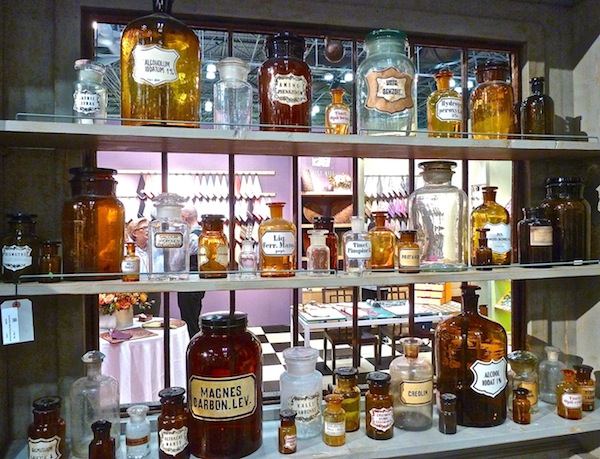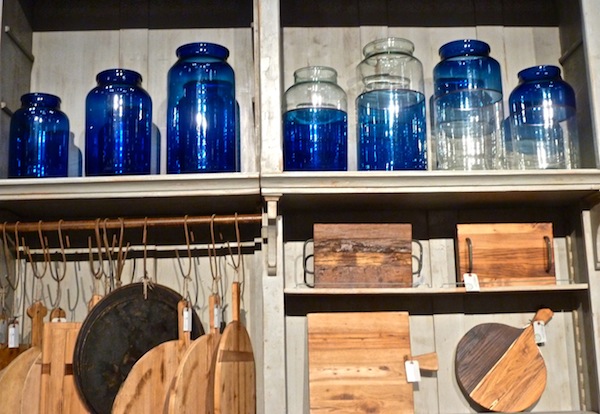 antiques are augmented by a collection of new accessories, "authentic accents" inspired by the originals,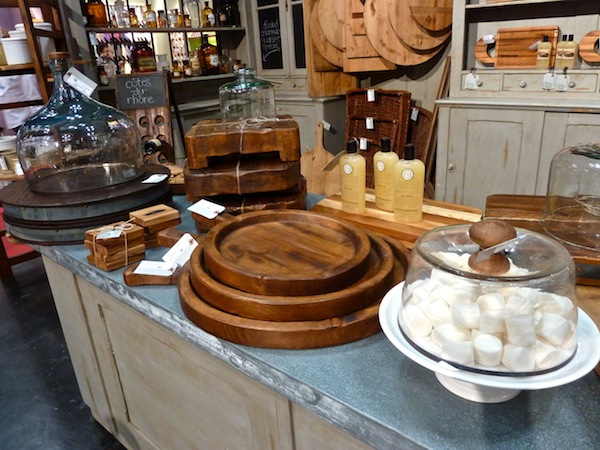 made from sustainable vintage timber, finished with organic oils and natural beeswax, as seen above and below. After a few commercials pizzas, the reclaimed pizza boards will look just like the originals!!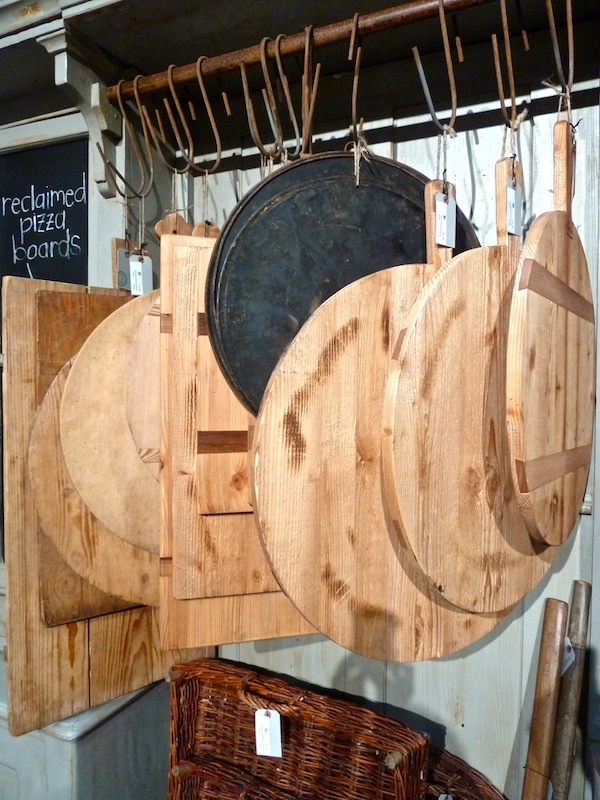 Antique grain sacks are repurposed for trunks and lampshades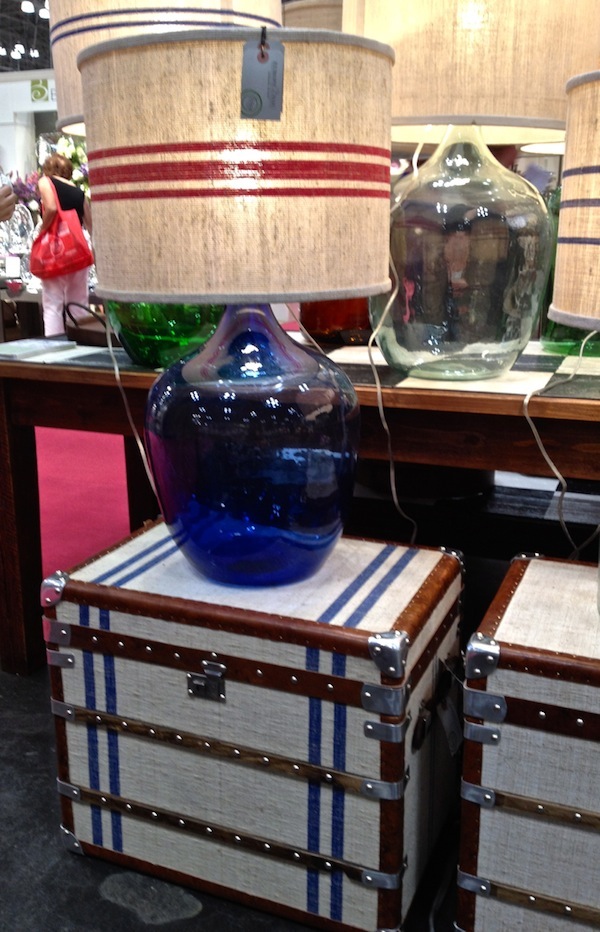 and a personal favorite, the beautiful and dramatic Demijon cloches.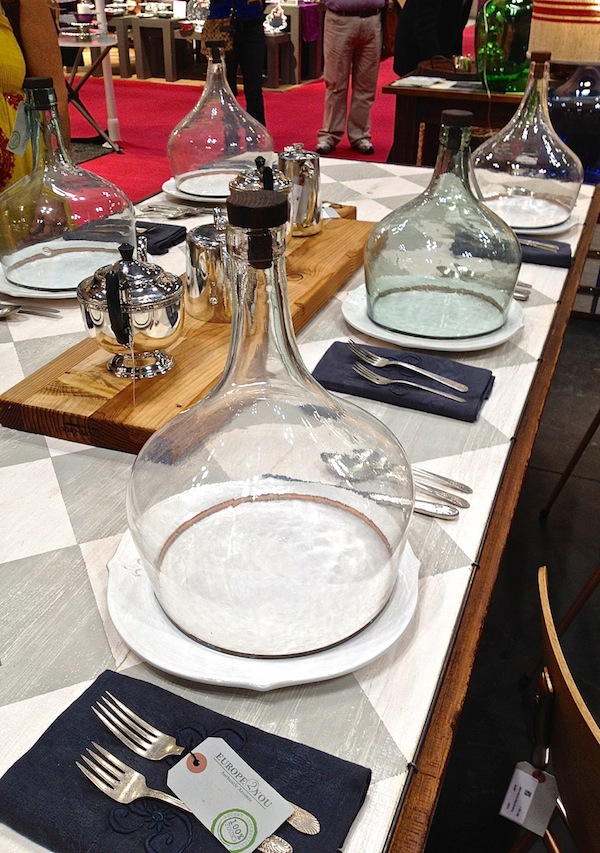 Whether original or recycled, artfully added antiques lend a certain grounded gravitas to any type of interior.