While some are comfortable with major colorful statements in their home, many find it easier to live with a more neutral base, adding color through accessories and paint. This approach also allows for seasonal changes and adjustments as tastes change over time. The New York Gift Show was a treasure trove of colorful accessories, offering many options of dialing up the color quotient at home. As we all know the devil is in the details and Hillary Thomas' new Moxie collection, a collaboration with Alexandra von Furstenberg, of Asian inspired acrylic finials is the perfect way to add the finishing touch in colorful style!!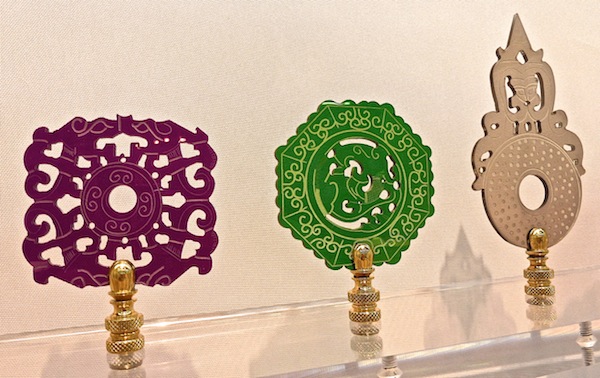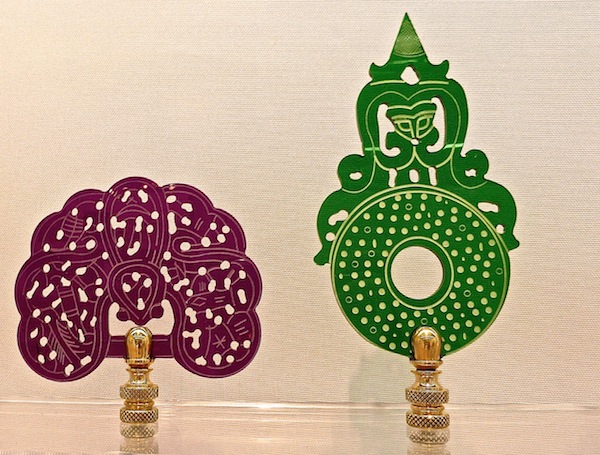 Her malachite finials are little jewels.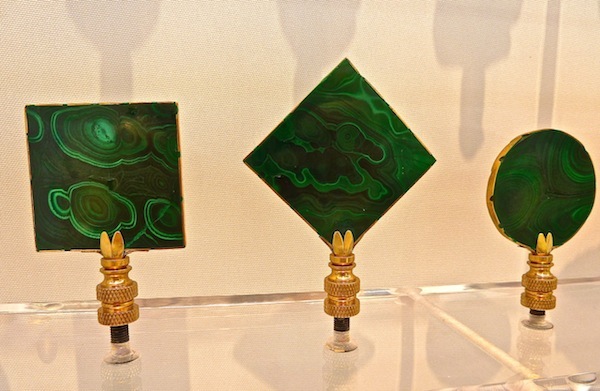 And I love the clever coordination with her trimmed caned lampshades.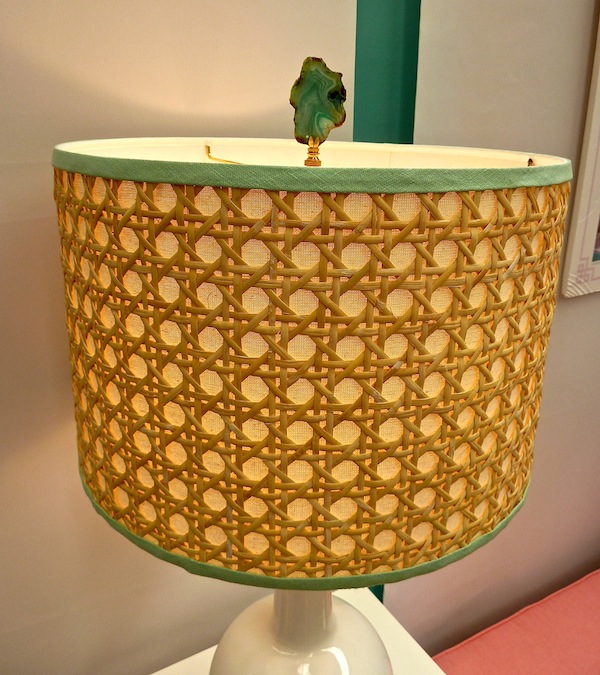 Wolf Home is the latest creation of Silk Trading founder Warren Kay. With a brick and mortar emporium in the flatiron district in NYC, they are purveyors of luxurious silks and textiles. At the gift show their booth featured a veritable rainbow of pillows in sensuous silk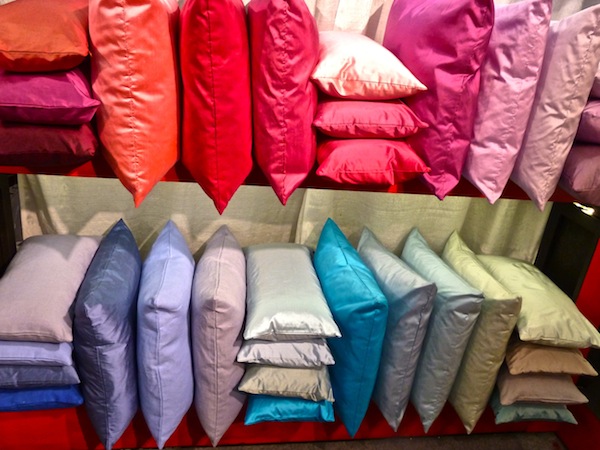 and versatile velvets that would complement any decor.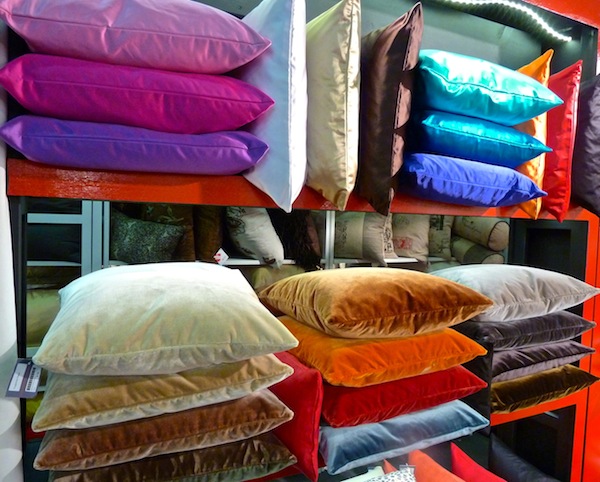 For something of a different direction, the pop vintage vibe at Room Service was apparent in their trendy and fun furniture and accessories. With whimsical designs and fashion forward furnishings, husband and wife team John and Taryn Barnard intend to offer an upbeat eclectic mix to your home.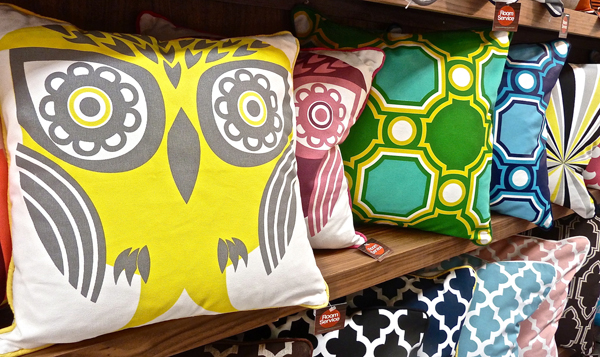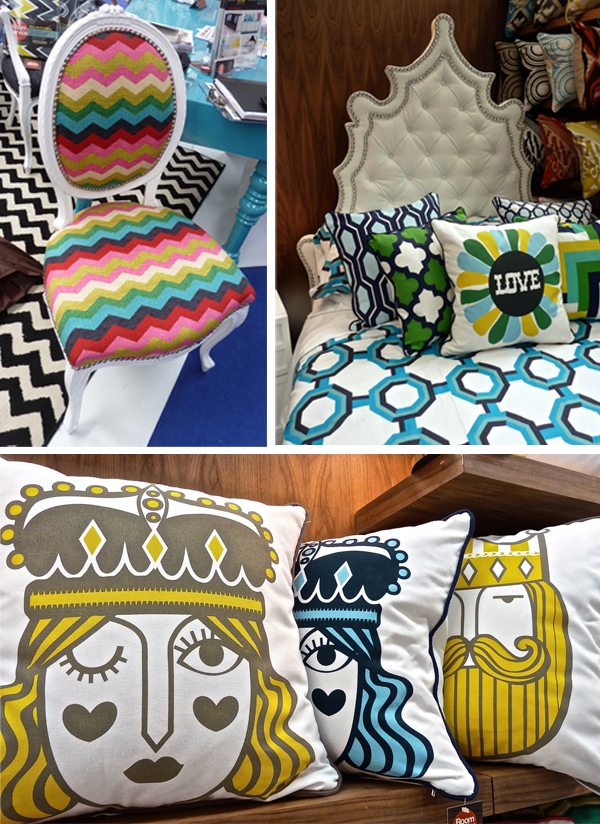 I've written before about Michelle Hatch's elegantly embellished pillows. With distinctive embroidery, nailheads and Swarovski elements, she creates tailored patterns to add a rich dimension to her designs.
Lots of fresh new colors and graphic designs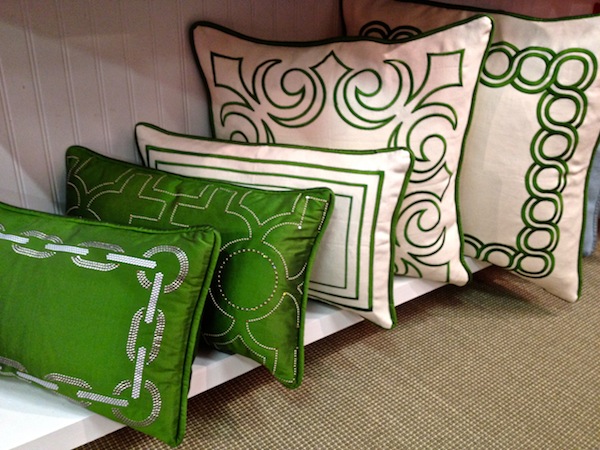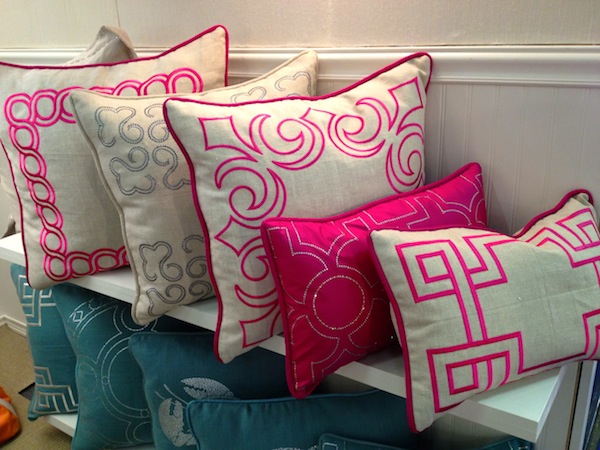 She also recently collaborated on a lighting collection with Bone Simple Design that was featured in the Hampton Showhouse – lots of colorful choices for many applications.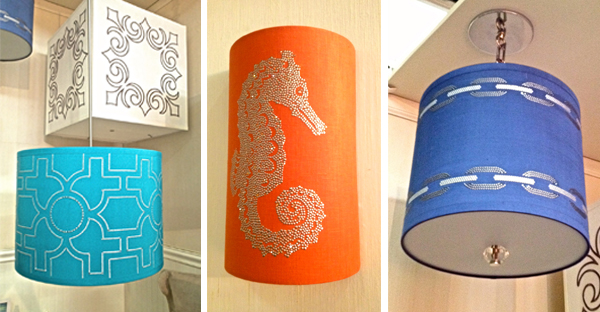 One of my favorite new discoveries was the firm Tempaper. Created by set decorators who couldn't find a good source for temporary repositionable wallpaper, they did what any creative crew would – they invented it! Offering a wide variety of colors and patterns, they will also custom print from your own design – amazing possibilities. Especially handy for apartment dwelling renters who don't own their spaces but desire some distinctive decorating, it's a stylish choice for those with picky landlords or commitment issues. Also be sure to check out their children's line – adorable!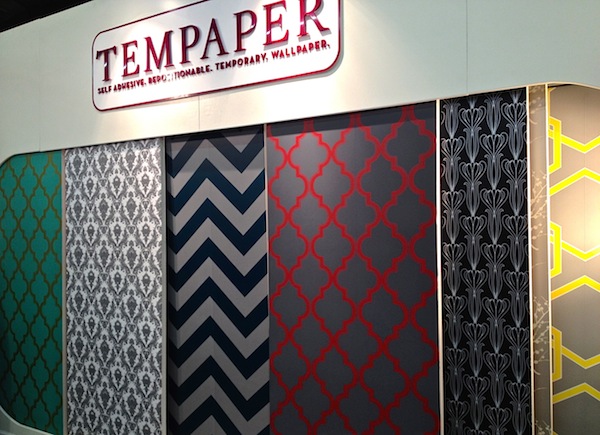 Another creative well known for his plethora of patterns is John Derian. His booth was bursting with design accessories and admirers – Iris Apfel was there when I visited. From lamps and cachepots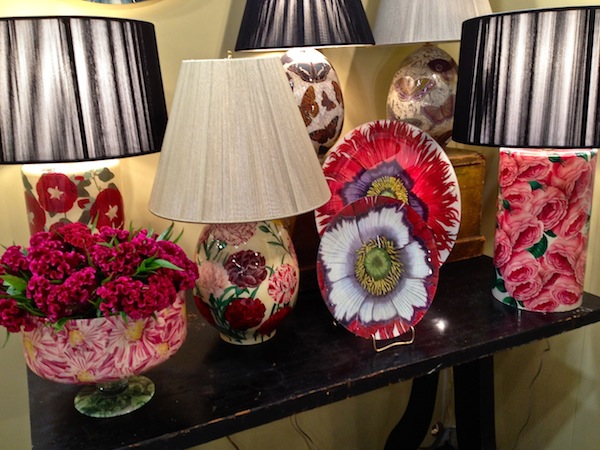 to his signature decoupage plates and platters, the selection represented endless decorative possibilities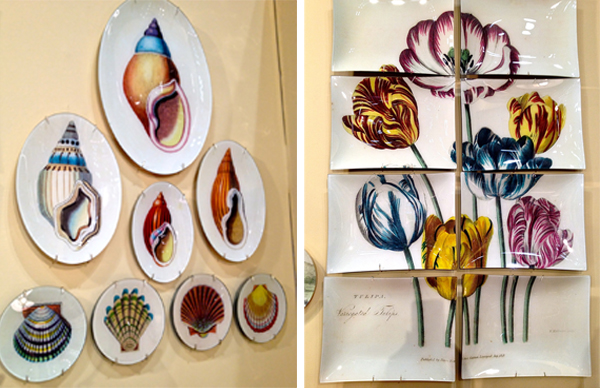 For those who like their color are bit more subdued and country chic, the rag rugs and pillows from Loominaries will suit them to a tee. Hand woven on wooden looms by owner Patricia Lukas, they are available both in stock and custom.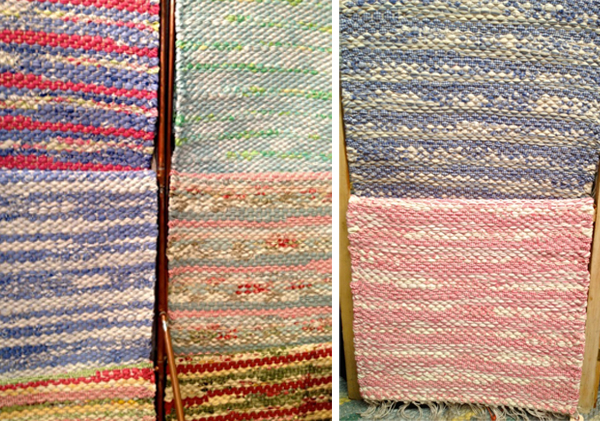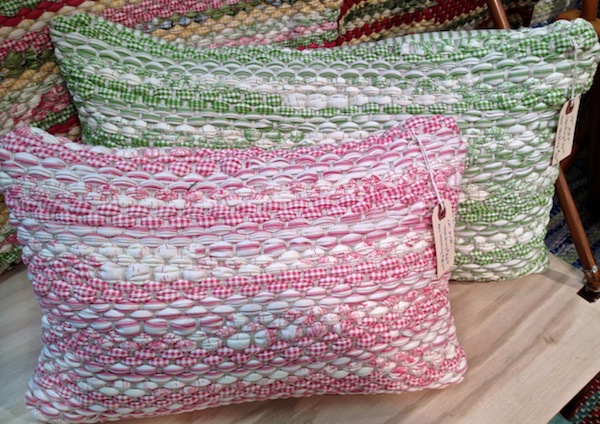 There is so much more to share – we haven't even touched on my personal addiction – tabletop!! Coming soon!