While you might not think of putting Walt Disney and the French decorative arts in the same sentence, they were in fact intrinsically related. Disney was not only of (distant) French heritage but after being stationed in France with the Red Cross after WWI, returned to the States an ardent francophile, armed with hundreds of illustrated books of French art and fairy tales that, according to The Telegraph, "formed the core of the research library at Disney Studios, in Burbank, California, and always the first source of its animators."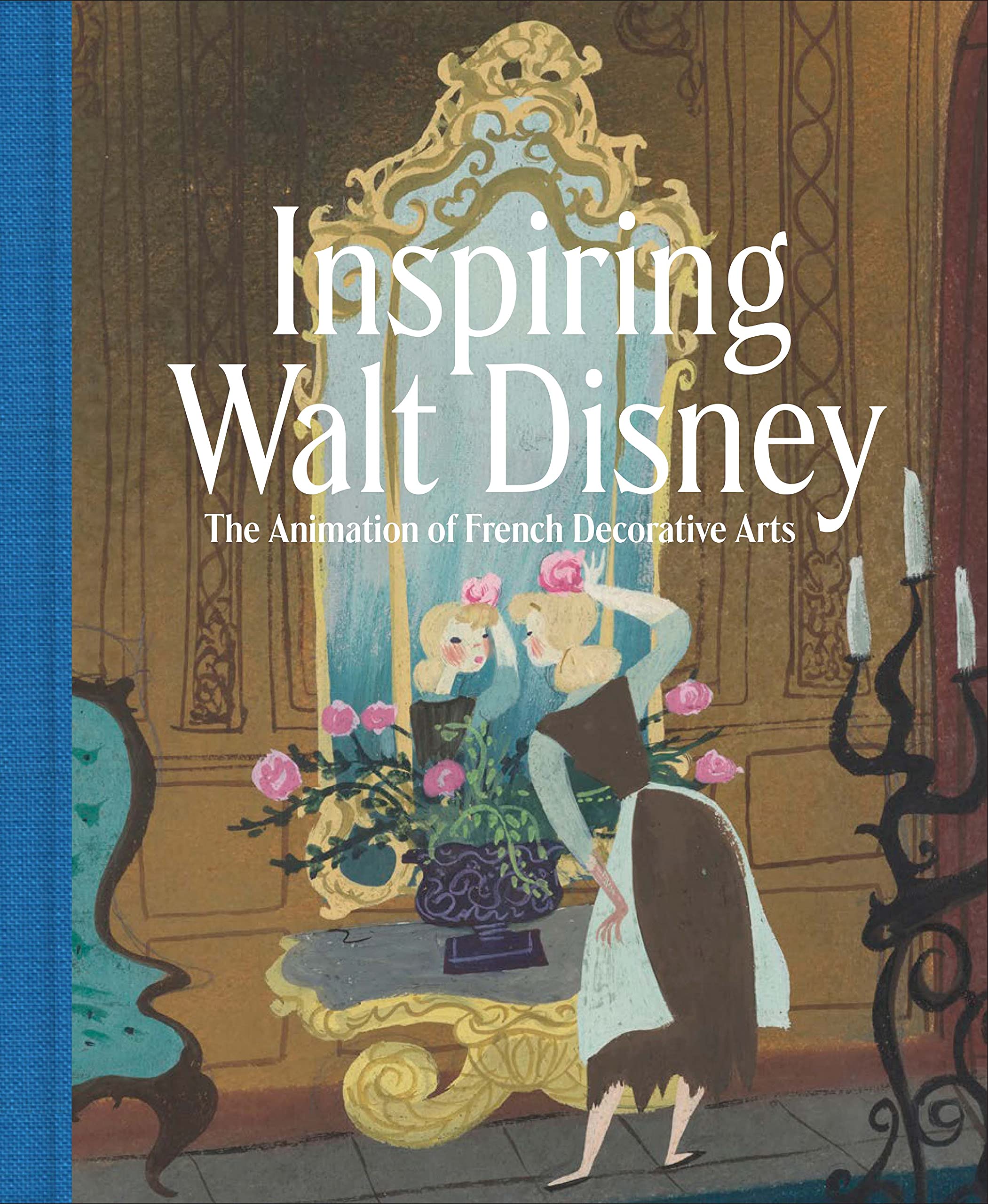 Metropolitan Museum of Art curator Wolf Burchard has authored a soon-to-be published tome, "Walt Disney: The Animation of French Decorative Arts" that explores Disney's fascination with 18th century European decorative arts. And opening on December 10 at the museum, Burchard has curated its first-ever exhibition featuring the work of the legendary animator, focusing primarily on three films, Cinderella, Sleeping Beauty and Beauty and the Beast, which will have the largest section exploring Disney's interpretations and anthropomorphisms of Rococo interiors and objets such as tapestries, Boulle clocks and Sèvres porcelain (below).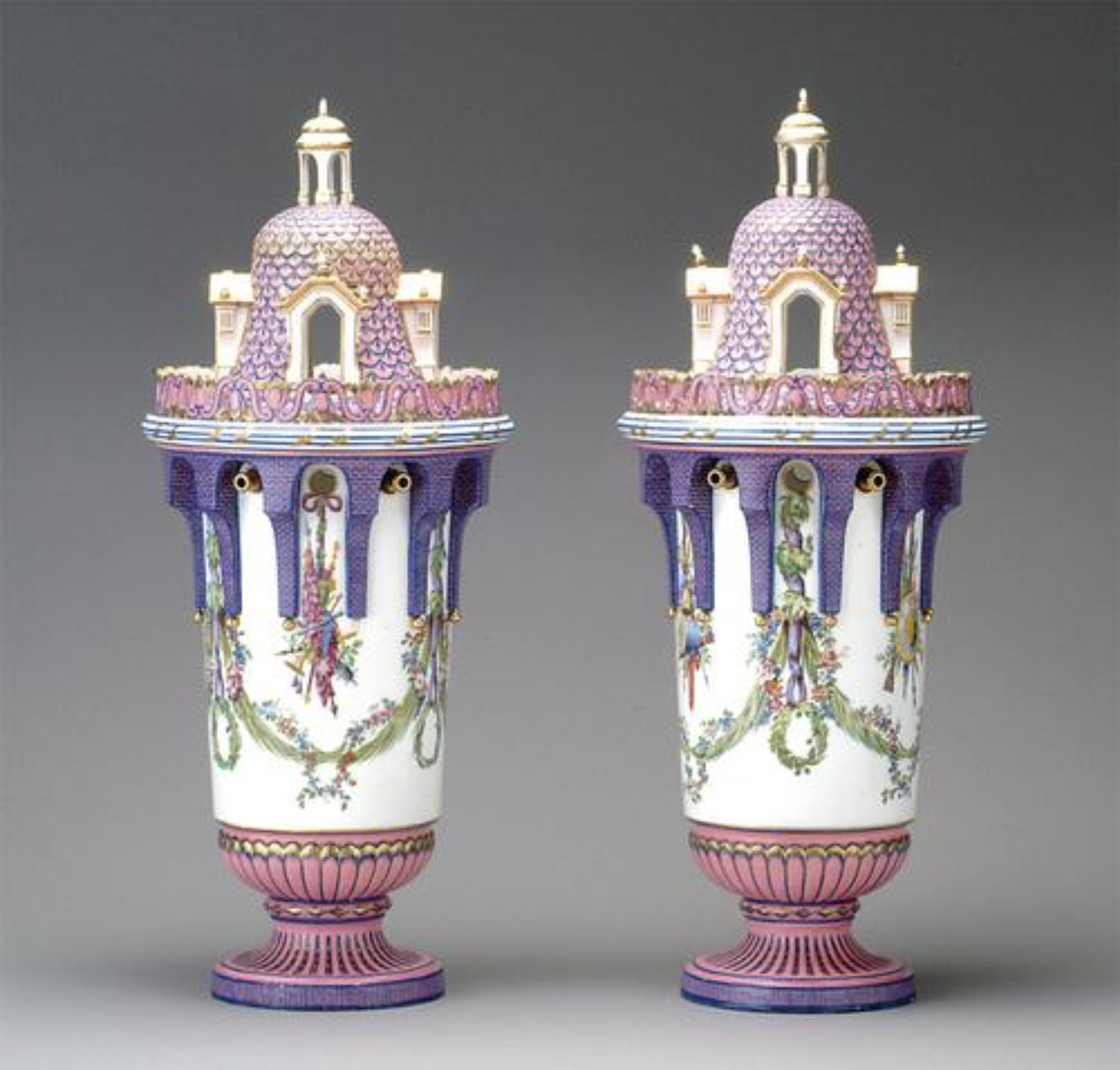 Sèvres Manufactory. Covered vase in the form of a tower (vase en tour; detail), ca. 1762. Soft-paste porcelain. The Huntington Library, Art Museum, and Botanical Gardens, San Marino, CA, The Arabella D. Huntington Memorial Art Collection. Image courtesy of the Huntington Art Museum, San Marino, California
"Both Disney animated films and Rococo decorative works of art are infused with elements of playful storytelling, delight, and wonder," said Max Hollein, Marina Kellen French Director of The Met. "Eighteenth-century craftspeople and 20th-century animators alike sought to ignite feelings of excitement, awe, and marvel in their respective audiences. Through exquisite objects and Disney artifacts, this exhibition will provide an unprecedented look at the impact of French art on Disney Studios productions from the 1930s to almost the present day." Watch a marvelous video from the Met as Wolf takes us through highlights from the exhibit
Shades of Versailles, below, in concept art by Karl Simon for Walt Disney's Beauty and the Beast.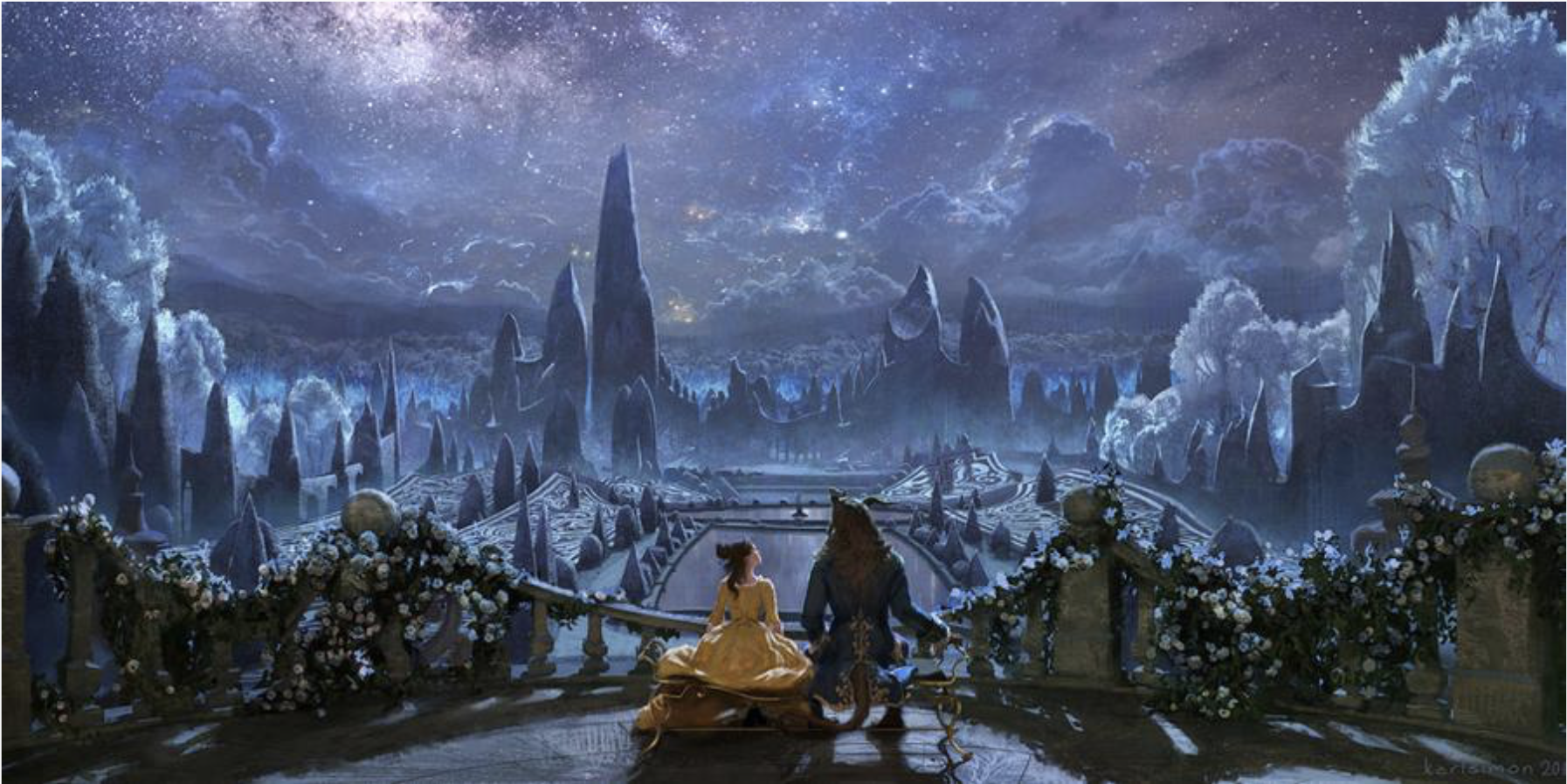 Melding fantasy and fact, it's sure to be an entertaining and educational learning experience for all!