If in Paris, a must see exhibit is at the always inspiring Musée des Arts Décoratifs. Co-organized with the Dallas Museum of Art, in collaboration with the Louvre and supported by Cartier, Cartier & Islamic Art: In Search of Modernity, which runs through February 20, features more than 500 pieces of  jewelry and objects from Cartier as well as Islamic art and archival documents.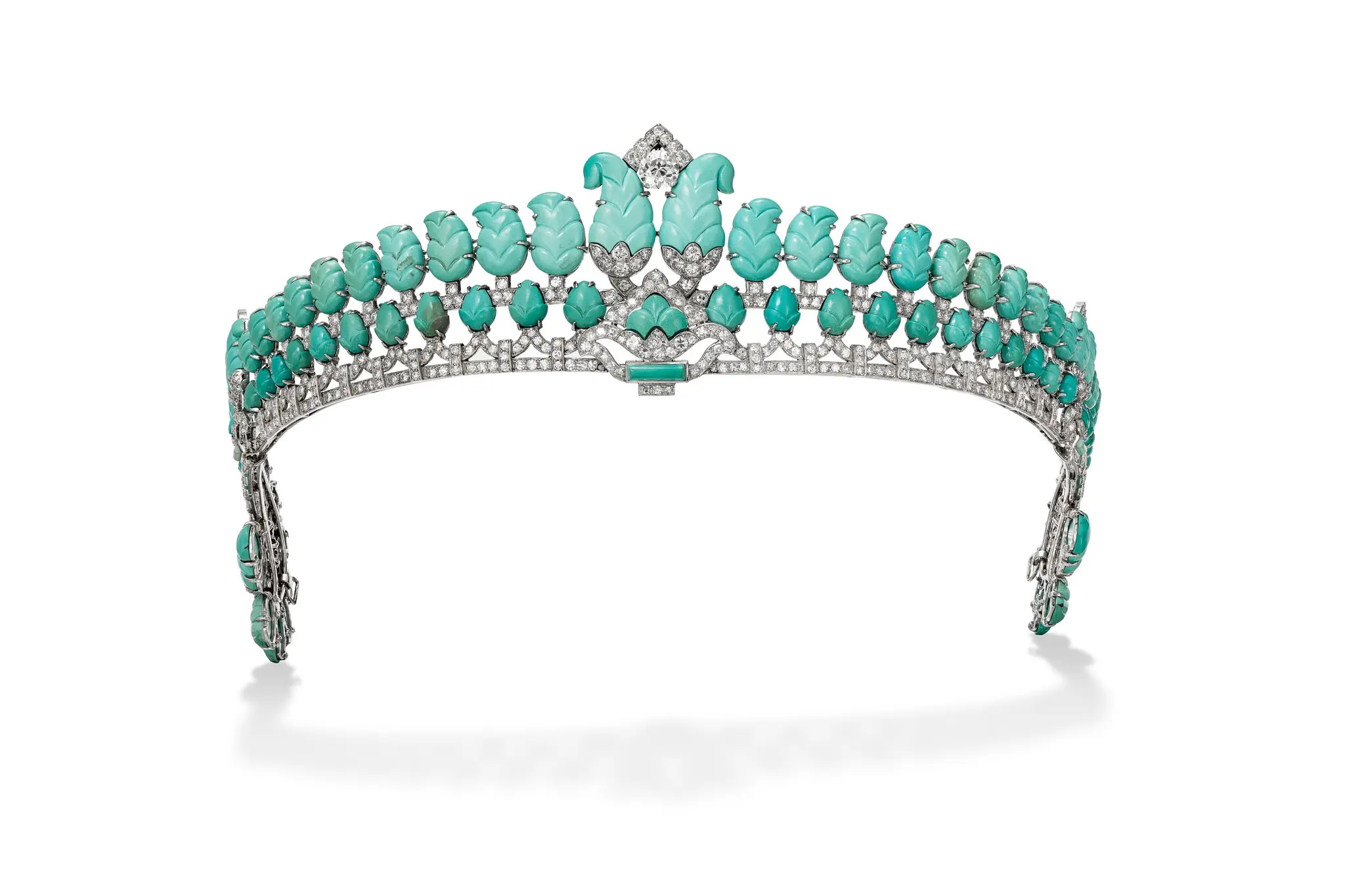 Focusing on the the two grandsons, Louis and Jacques, of firm founder Louis-François Cartier, the exhibit documents their travels to India, Persia and beyond, noting how these cultures inspired their collections, both in terms of design, craftsmanship and technical innovations.  Louis was well known for taking inspiration from Persian patterns such as the repeating palmettes he found on a 17th century court belt that he majestically translated into this diamond, platinum and turquoise tiara from 1936 or this 1924 nécessairei in gold, platinum, mother of pearl, turquoise, emeralds, pearls, diamonds and enamel below.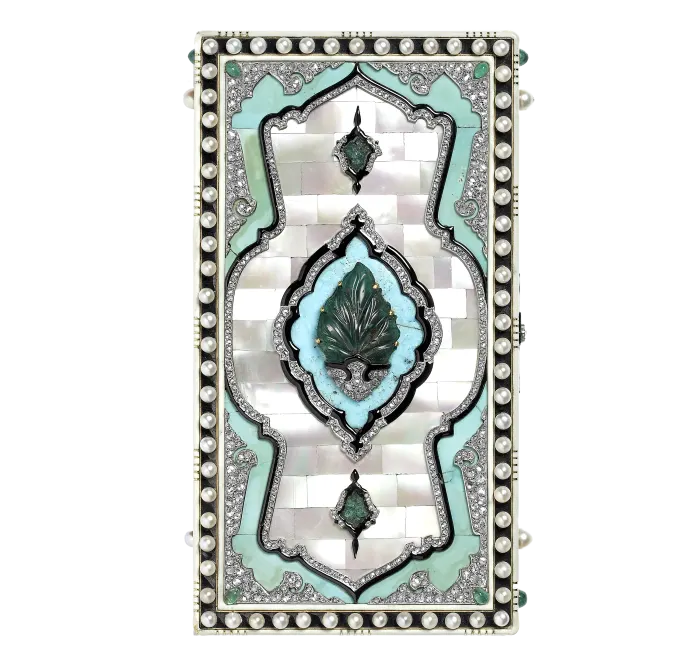 And the geometry of Islamic patterns found in books about ornamentation and architecture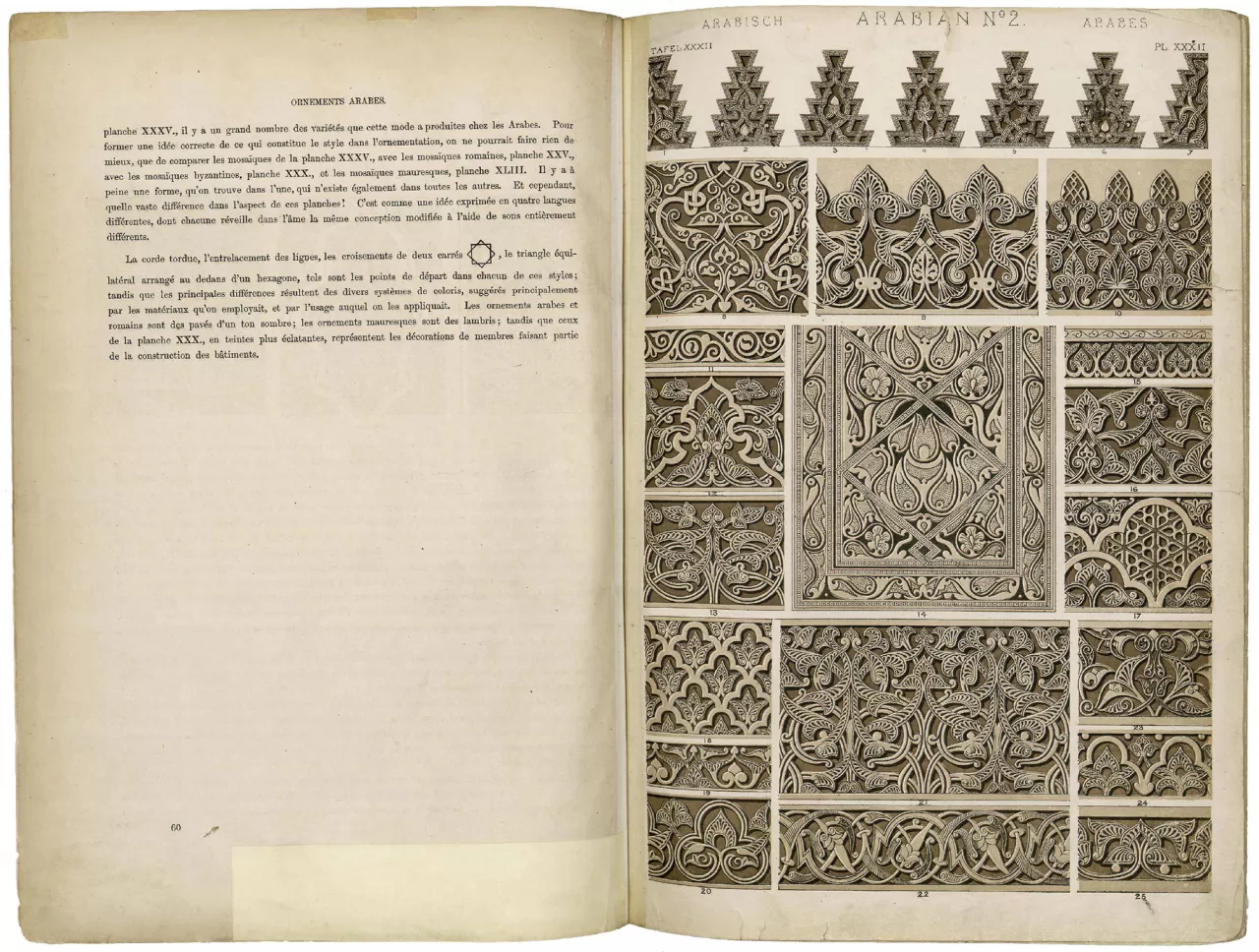 Arabian no. 2, Owen Jones Grammaire de l'ornement, pl. 32 Day and Son, Ltd., London, 1865, Cartier Paris archives
informed Art Deco masterpieces such as this platinum, rock crystal and diamond tiara from 1912, below.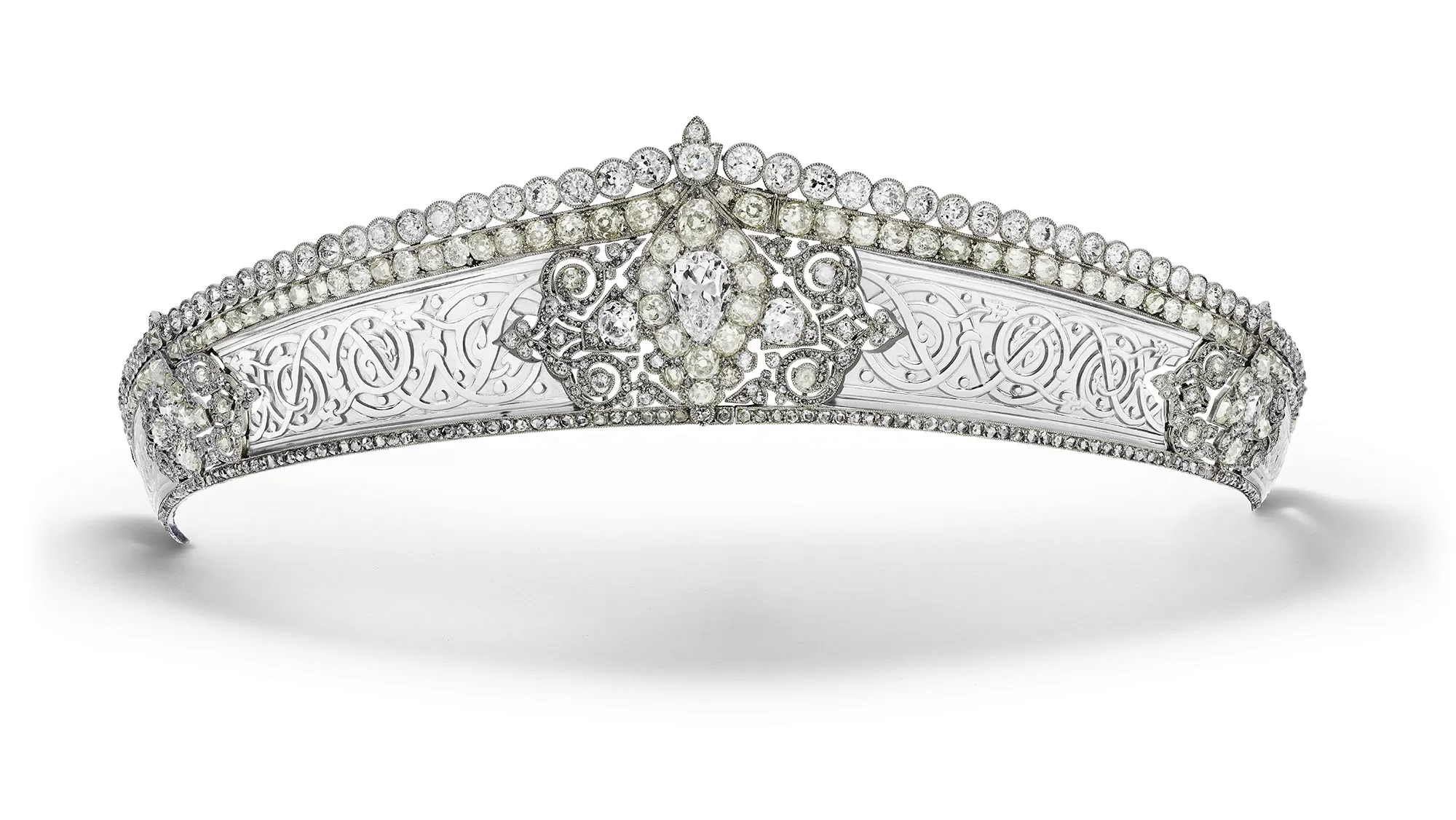 Tiara, Cartier Paris, special order, 1912 Platinum, rock crystal, diamonds. Marian Gérard. Cartier Collection