As I was scrolling through Instagram the other morning, I stopped to "like" and admire a post on Charlotte Di Carcaci's artful feed.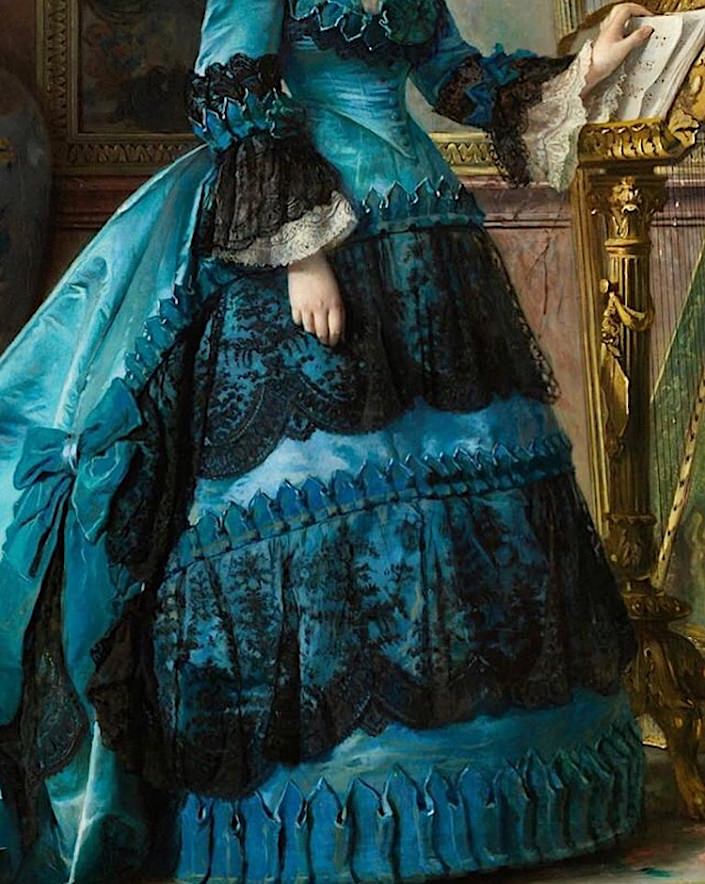 The gorgeous saturated color in the detail of this portrait (of Maria de los Dolores Collado and Echague by Vicente Palmaroli, 1870, that hangs in the Prado) reminded me how much I love Prussian blue.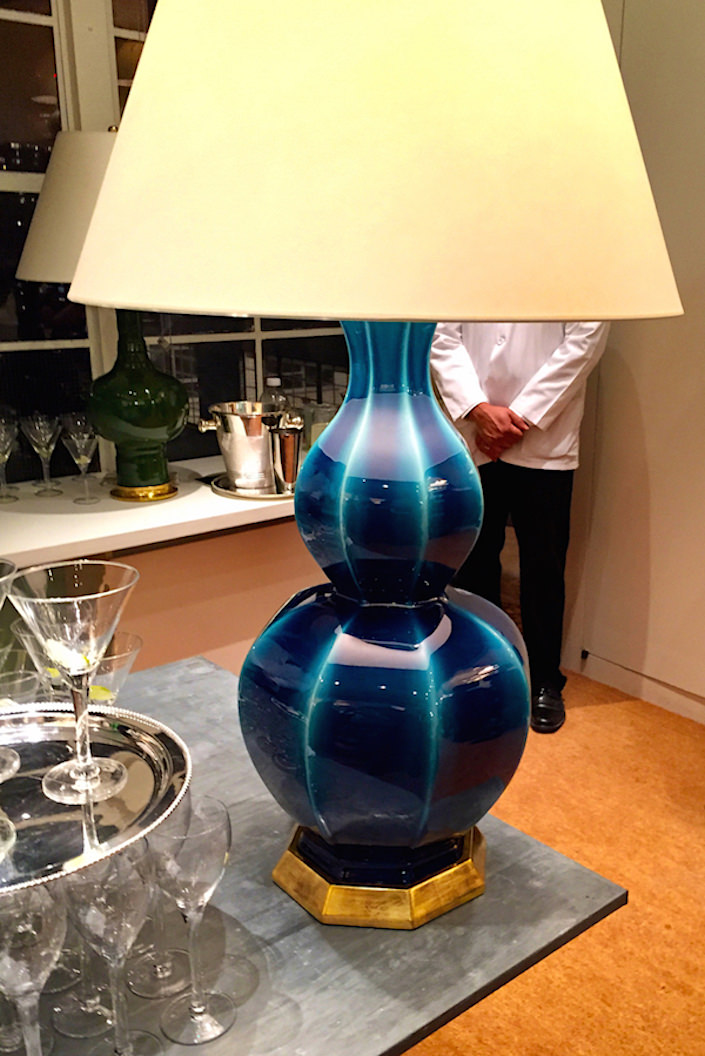 I am constantly tempted by both fashion and decor items I encounter in this shade, such as Christopher Spitzmiller's handsome Alexander lamp I spied in his showroom. But did you know that Prussian blue was the link between art and science that truly transformed the world of paint? It's easy to forget that before the 18th century paint was made from natural sources – plants, flowers, rocks etc. and creating artistic effects in paintings was a much more complicated and expensive matter. Ultramarine, made from lapis lazuli, was the first blue and more valuable than gold.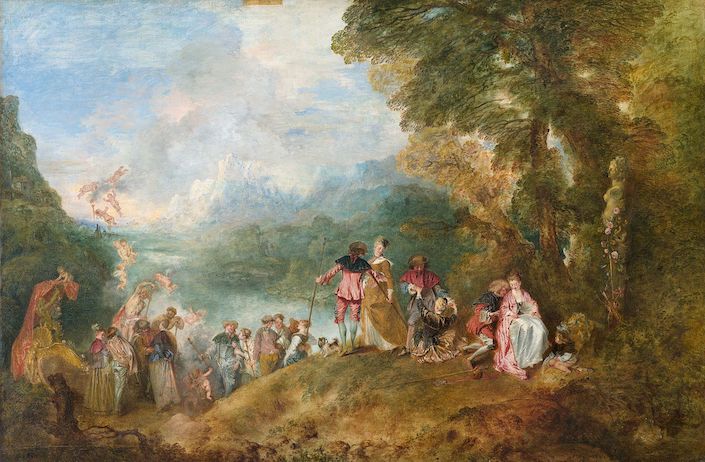 It was an accident in a Berlin laboratory (then a center for alchemy) in 1704 that changed the course of art forever. A chemist rushing to create a batch of cochineal red (made from bugs) accidentally used potash contaminated by (the iron in) animal blood that turned the concoction a deep blue – henceforth known as Prussian blue due to its geographic origins.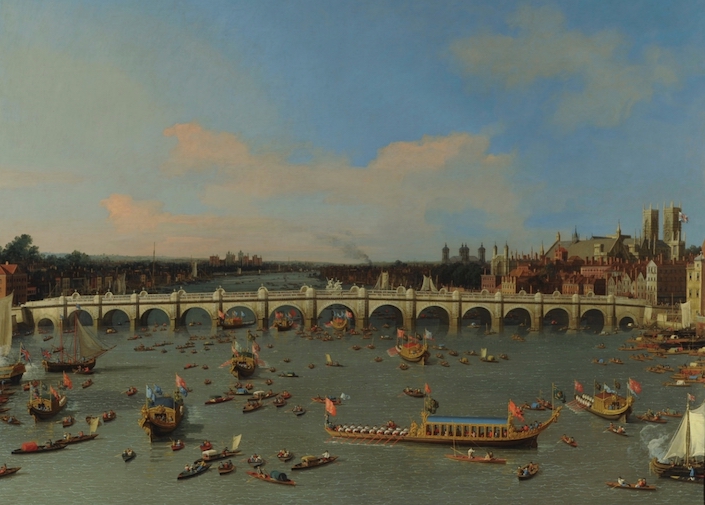 This new blue pigment, was not only affordable but also stable (colorfast)  and became an instant sensation. In France, Watteau's Embarkation to Cythera from 1710, two above, has been documented to contain it and Canaletto was an early adopter in Venice, employing it for his dramatic skies, as in his Westminster Bridge from 1747, above. Demand spread throughout Europe and within a few years it was in factory production – the first commercial pigment, used not just in painting but in flags, postage stamps, clothing (it was the official uniform color of the Prussian army) and tea!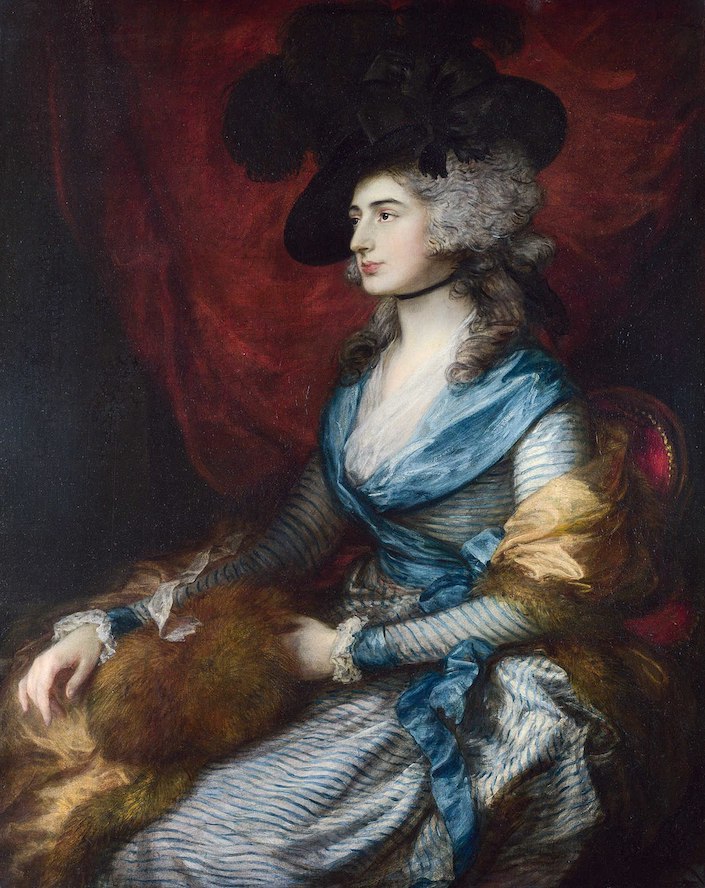 But for the art world, this scientific discovery continued to be transformative. Artists such as Gainsborough (his famous portrait of Mrs. Siddons from 1785 above), Sir Joshua Reynolds and Elisabeth Louise Vigée-Le Brun (finally celebrated with recent exhibits at the Met and Grand Palais), in her evocative portrait of the Austrian, Theresa, Countess Kinsky from 1793, below, all now depended on Prussian blue.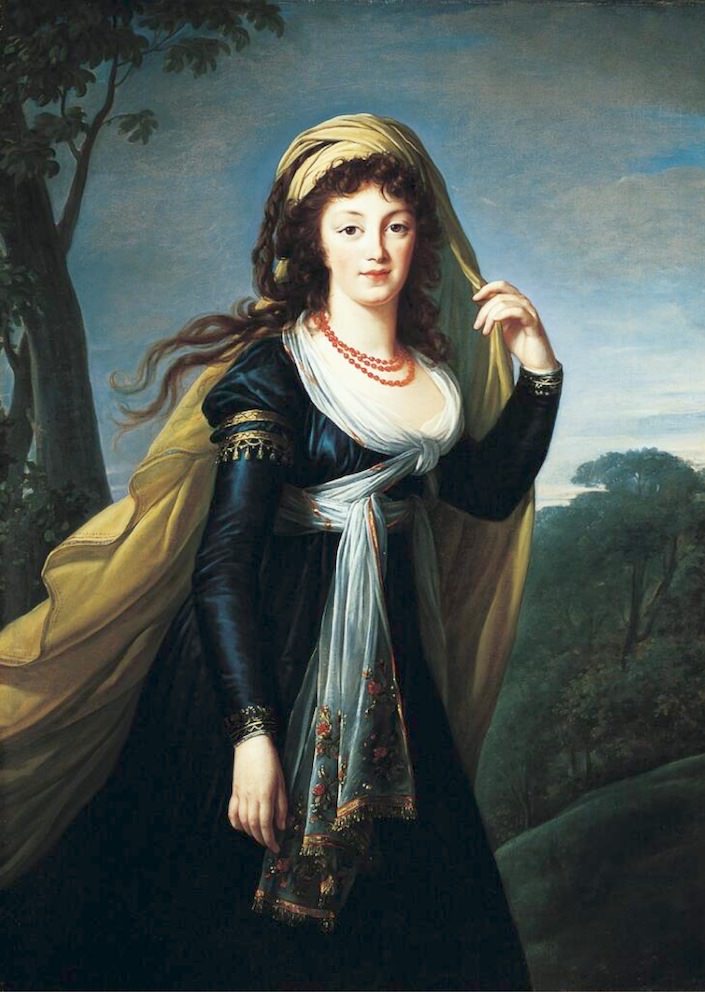 But it wasn't just in Europe that art felt the influence of Prussian blue. Previously using fast fading vegetable dyes or indigo for blue, Japanese artists found the new pigment revolutionary. Hokusai's famous Great Wave off Kanagawa, from 1830, for example, used the new Prussian blue, in combination with the traditional indigo, to great effect.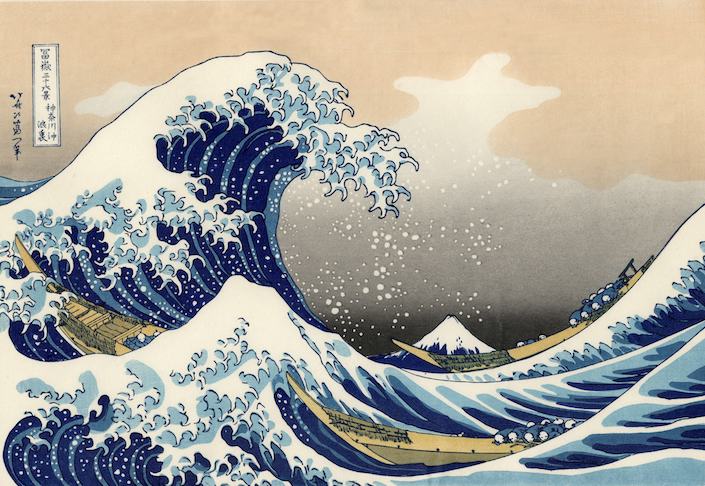 And it all came full circle when the European artists saw Hokusai's prints at the Japanese pavilion during Paris's International Exposition of 1867. Van Gogh's Starry Night, 1889, below, reflects the impact Hokusai's shapes and use of Prussian left on him.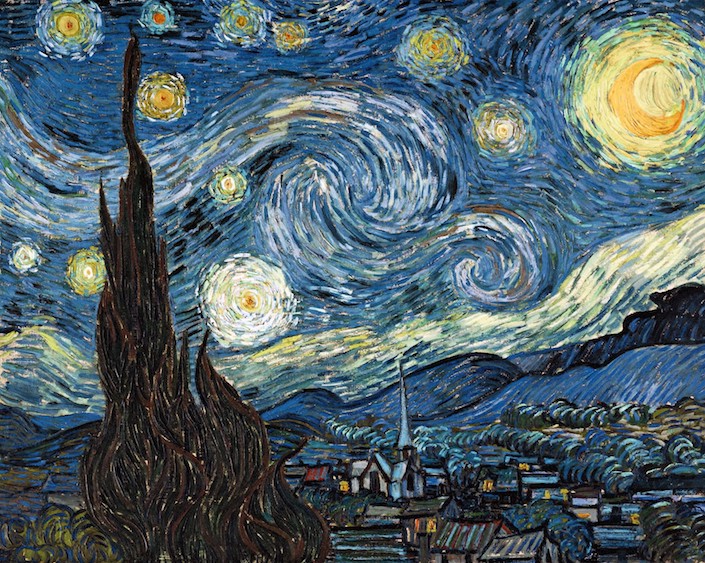 Prussian blue's prowess continued into the 20th and 21st centuries as modern masters from Picasso to Damian Hirst depended on it as well as the world of science where it is used for radiation poisoning! So next time you are lusting after an item or room in Prussian blue (like Todd Romano's chic lacquer bedroom below – with Chris Spitzmiller's Delft lamp), you can remember its powerful influence and how it is one of the many links between art and science.