As I start to prepare for my trip to Paris next week, I rediscovered some summer photos of two shops in the stylish 6th arrondissement where I will be staying again, that I never had time to share. The first is Philippe Ferrandis. Since 1986, Ferrandis has been handcrafting his whimsical and colorful costume jewelry. While not much of a secret (the designer has several shops in Paris), he is notable for his very wearable yet distinctive statements pieces.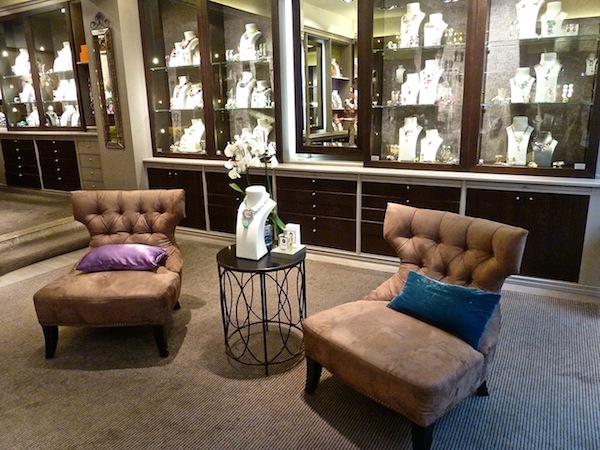 Inspired by old Hollywood and classic glamour, Ferrandis' stores are like a candy shops for jewelry lovers.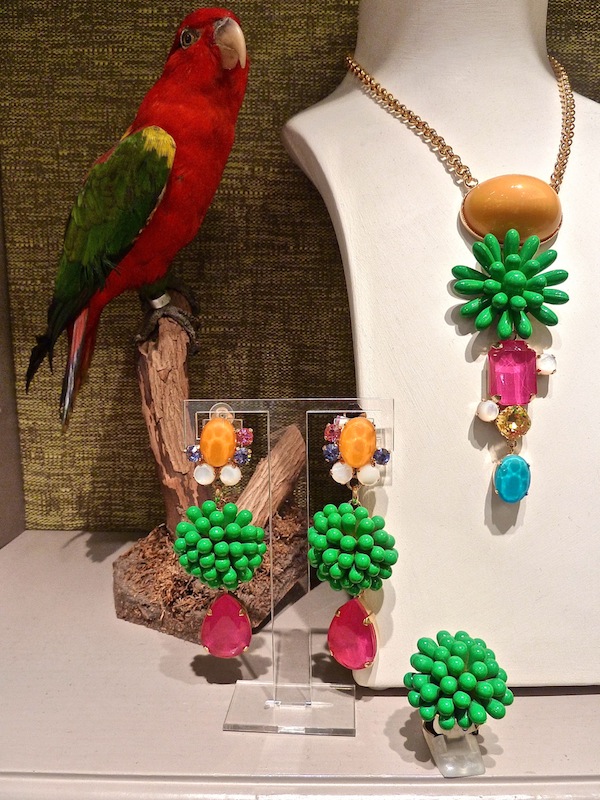 Working with semi-precious stones, his creations are playful yet elegant, bold yet refined and colorful yet harmonious.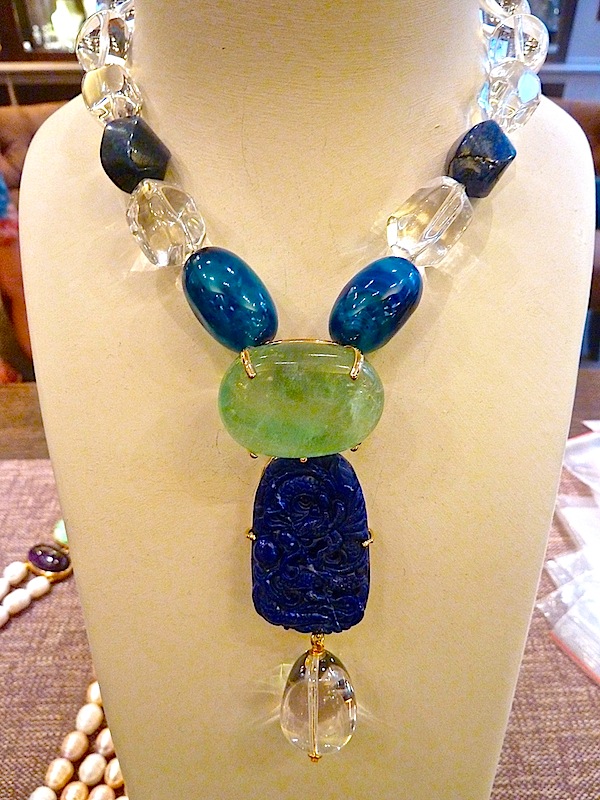 This spectacular coral necklace was a favorite.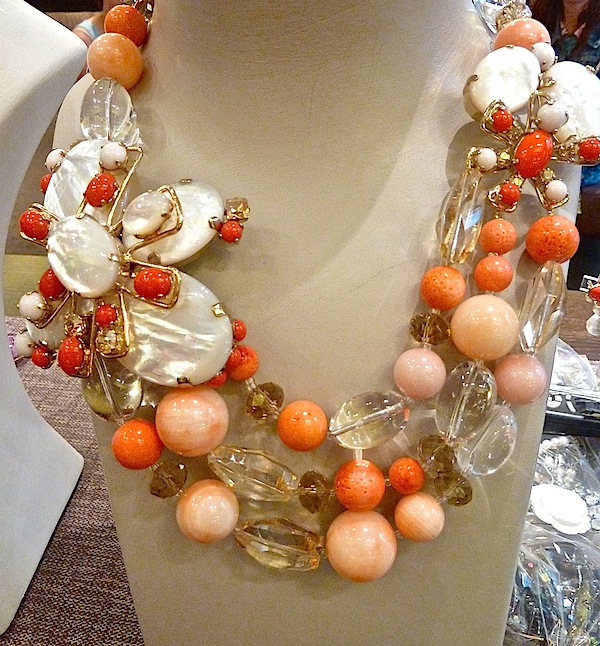 With a wide variety of styles and range of sizes, there is something for almost every taste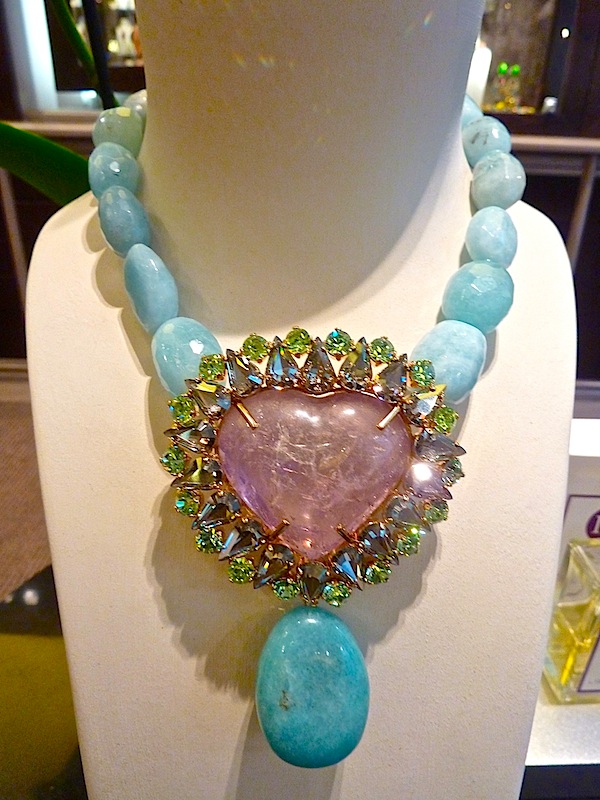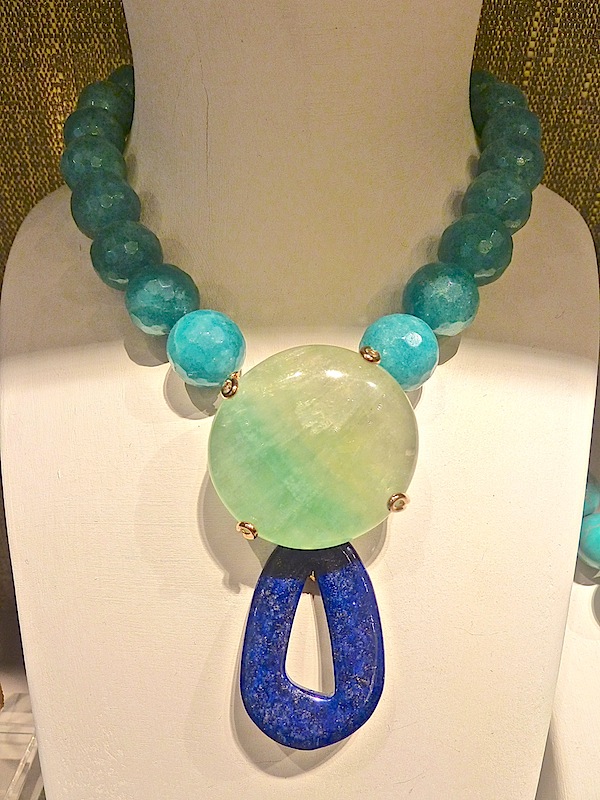 Another charming outpost of covetable finds is on the tempting Rue Jacob. Unfortunately, I couldn't find the name of the shop in my files (I will be sure to find it and report back) but it is on the same block and across the street from favorite Michelle Aragon. With both home and fashion offerings, it is a treasure trove of goods mostly handmade in Venice.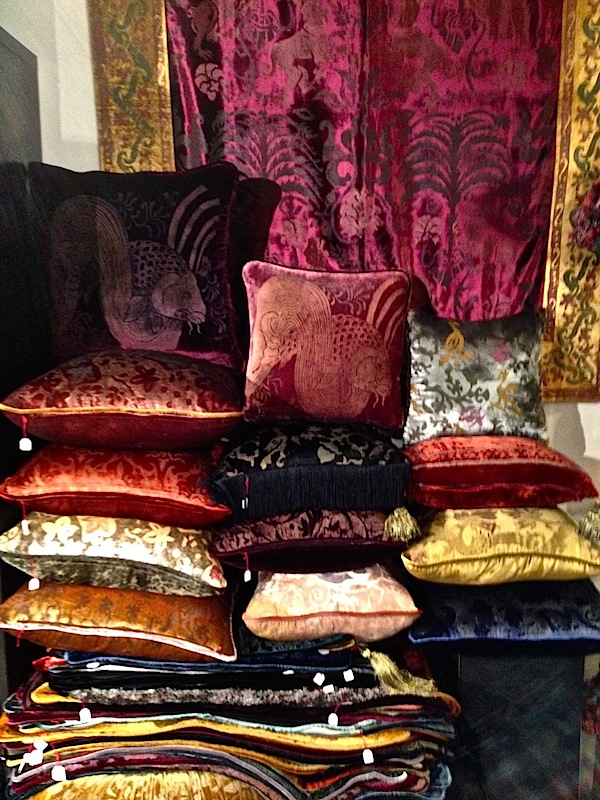 A wonderful selection of sumptuous velvet pillows,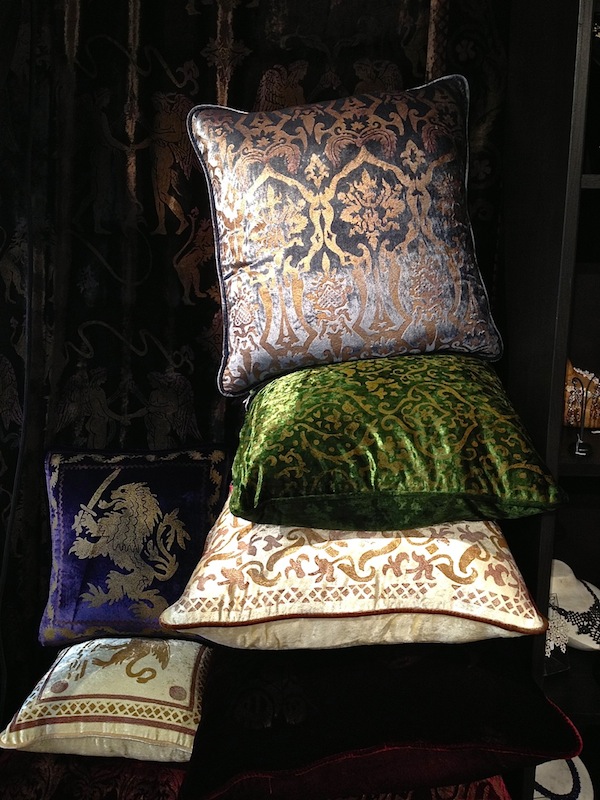 unusual decorative accoutrements as well as artisanal jewelry and fashion accessories beckon in an almost bazaar-like array. I was seriously tempted by these beautiful lace necklaces, each different in their delicate snowflake like form.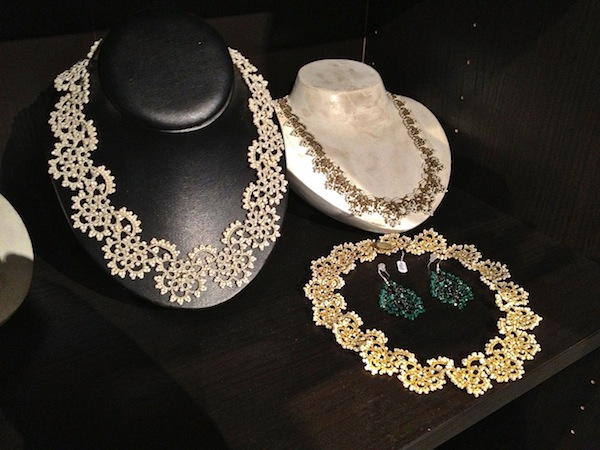 In the end, I decided on a fabulous beaded collar that I have already worn on multiple occasions. I will be touching base a couple more times before heading to Deco Off and some exciting adventures I can't wait to share.