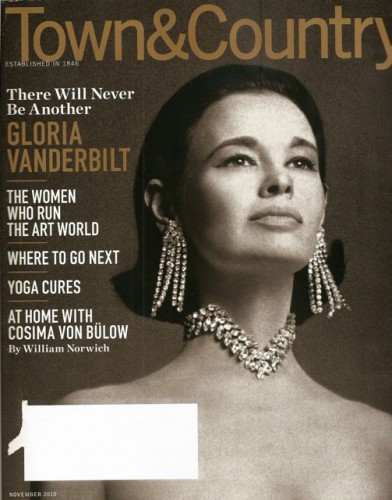 I just received my new Town & Country this weekend. It's a terrific issue and I couldn't help but notice that we clearly were on the same wavelength this month. If you enjoyed my Christie's Cache post about the upcoming jewelry sale at the auction house, then you should definitely read Carol Prisant's informative profile of Rahul Kadakia, the debonair head of the jewelry department at Christie's, who was quoted in my post and discusses some of the pieces I featured.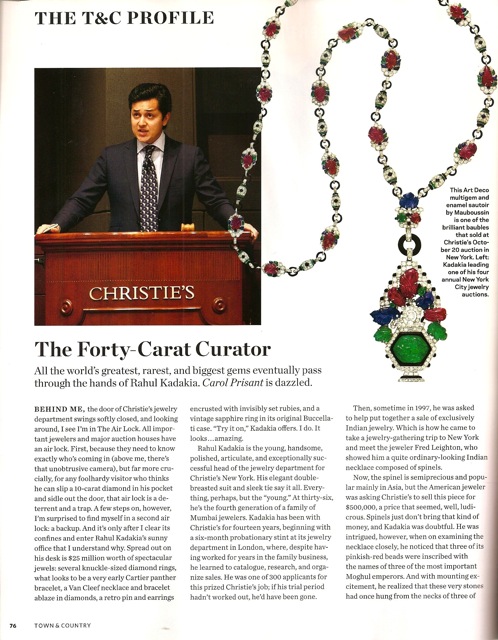 And if you liked reading my profile of Victoire de Castellane and her designs in my Dazzled at Dior piece, then be sure to check out J'adore Dior, a little write up produced by Heather Bracher Severs and Claudia Mata, of de Castellane's LA D DE DIOR watch.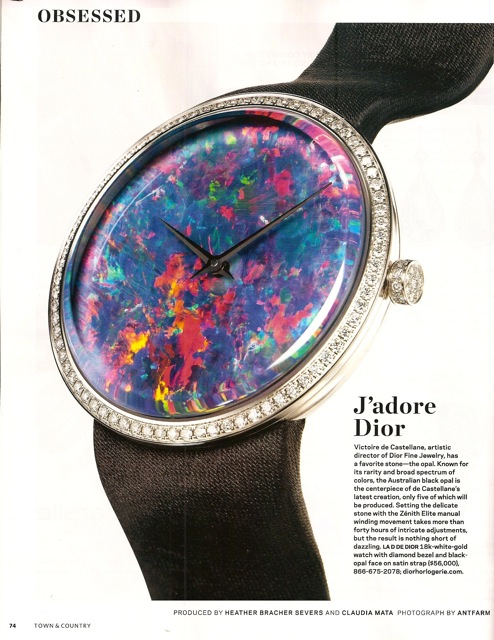 And lastly, if you lusted after the Mark Davis bakelite bracelet I featured in Posting Pink, then you'll love page 152, where an entire page is devoted to his pink bangles.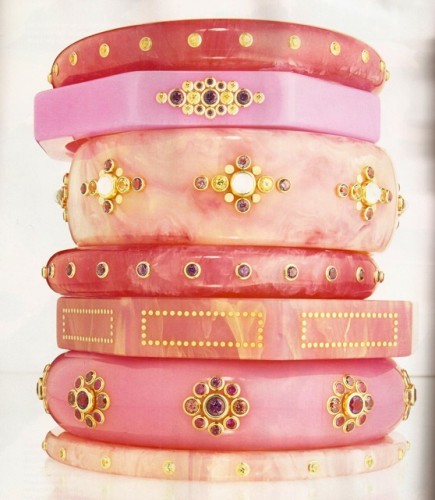 So nice to be in such good company!