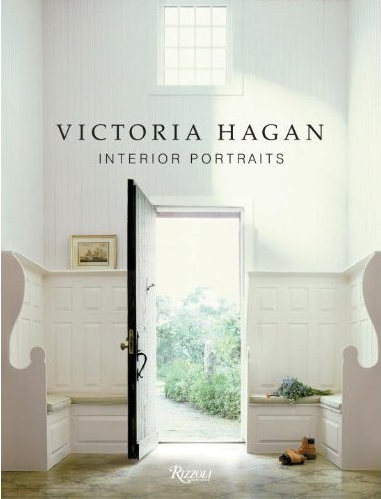 There are so many wonderful design books making their debut this fall. I have already covered David Easton's beautiful Timeless Elegance and will certainly be looking at several more. Most of these are compendiums of the designers' projects, executed to focus on their work with beautiful photographs and text. And that is the way it should be – I am always excited to read them and have them in my bookcase (or more accurately, in the growing pile next to my bed) available to review for pleasure or research. But sometimes, there is a book that has clearly been given that extra care in terms of book design, layout and typography that sets it apart in terms of packaging. Victoria Hagan's Interior Portraits is such a volume. There is so clearly a symbiotic relationship between Hagan's work and the design of the book, that the appreciation of both is made that much richer. The jacket photograph is clean, crisp and architectonic, enhanced by simple graphic type – an embossed serif font for the title and contrasting sans serif for the subtitle. The back of the jacket is handled identically – almost the same shot, without type, but, very cleverly, shot with the door shut, a visual metaphor for the close of the album.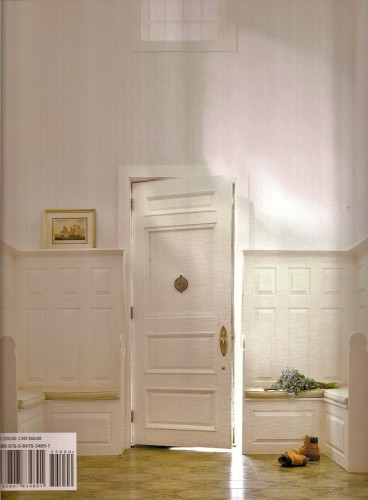 The matte silver jacket flaps elegantly overlay the silver end papers to welcome you with clean modern chic as you enter the book. And echoing the elegant, spare jacket is an equally airy, refined interior (book) design, with great use of negative space contrasting the large bleed matte photographs (given graceful thin white borders). The relationship between titles and text is reversed inside (sans serif for the titles and serif for the body), representing the modern sensibility of Hagan's work and allowing the text greater legibility. It is a totally satisfying aesthetic experience as well as an example of really terrific art direction.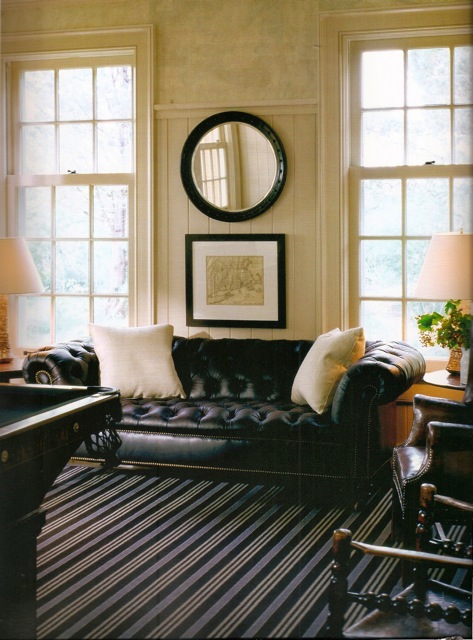 Needless to say, the projects featured are lovely. Many you will recognize, such as the Nantucket house Hagan designed in collaboration with Oscar Shamamian, shown above and below, that has been so popular in the blogosphere. The large format really allows you to appreciate the details and there are shots of the house that I had not seen before.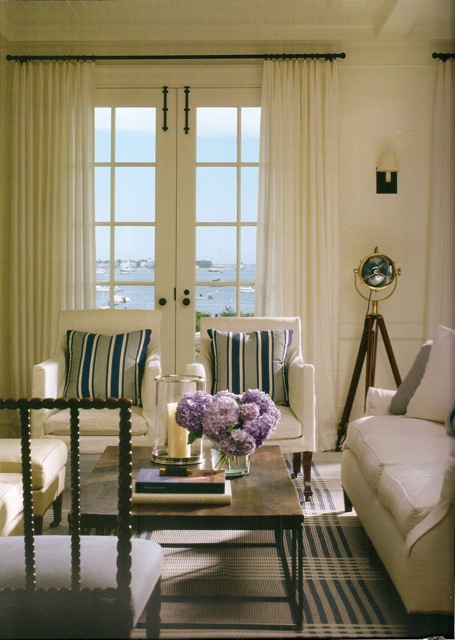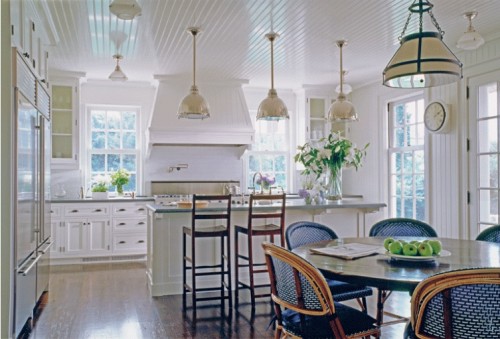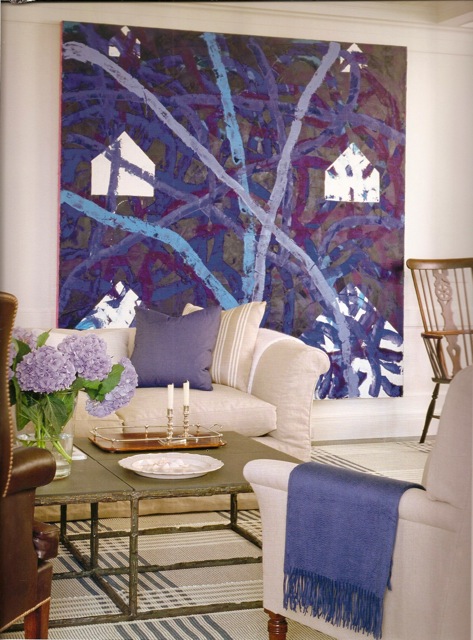 I think most people think of Hagan's signature look as clean and tailored, with predominantly white or off-white upholstery, wood and frequent accents of blue, as evidenced in the many waterside homes she designs such as this East Hampton house.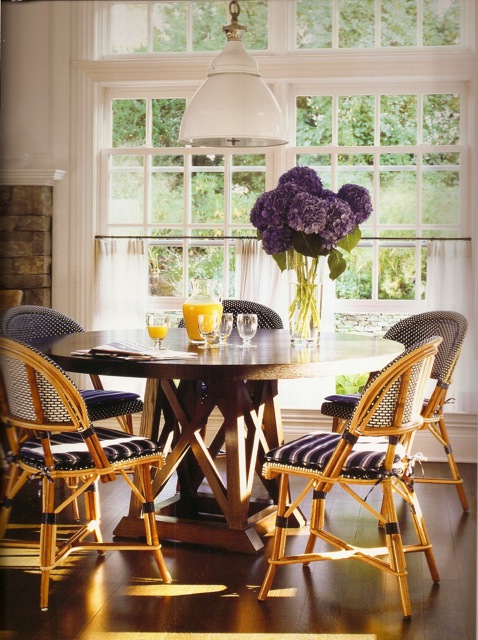 this house in Palm Beach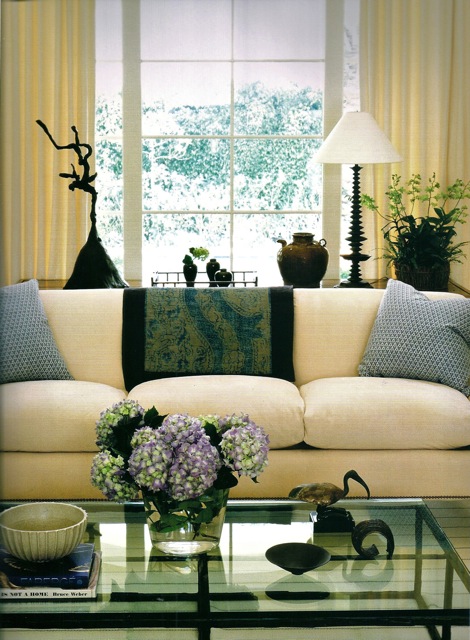 or this home in Bridgehampton.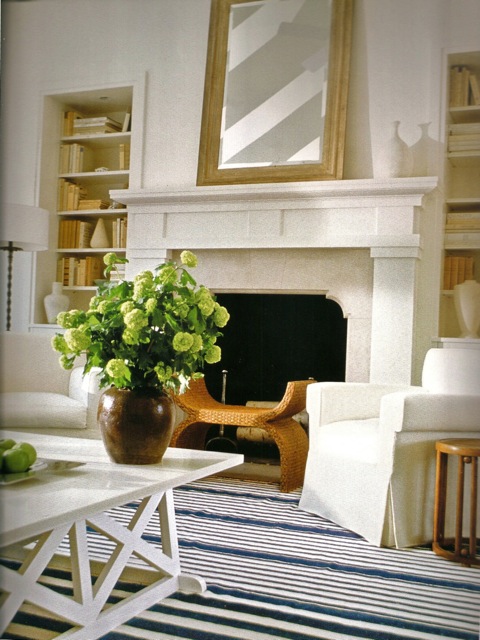 But this book also shows us her wider versatility. From sophisticated city sleek like this upper east side apartment in NYC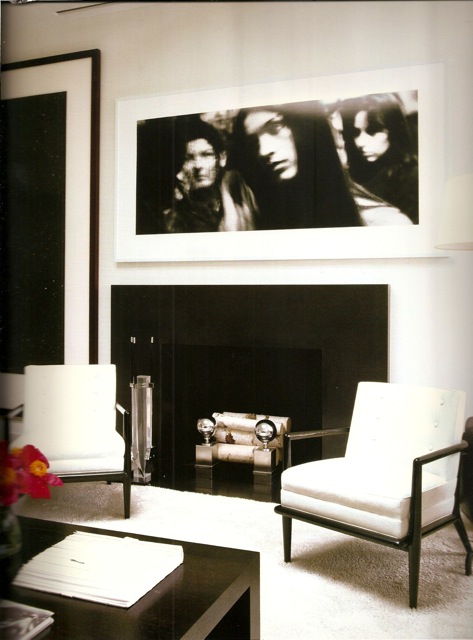 to this elegant eclectic mix in another upper east side NYC apartment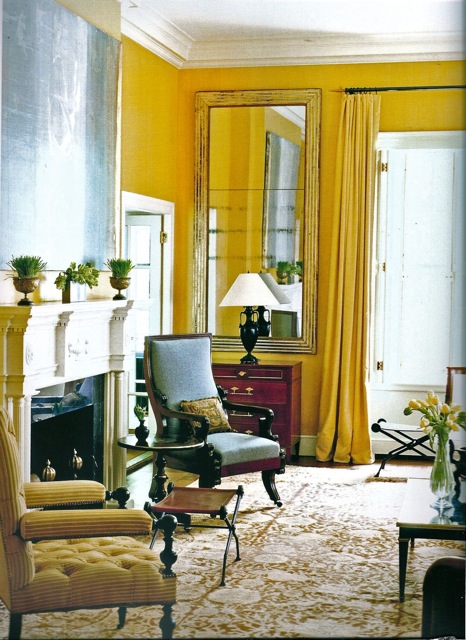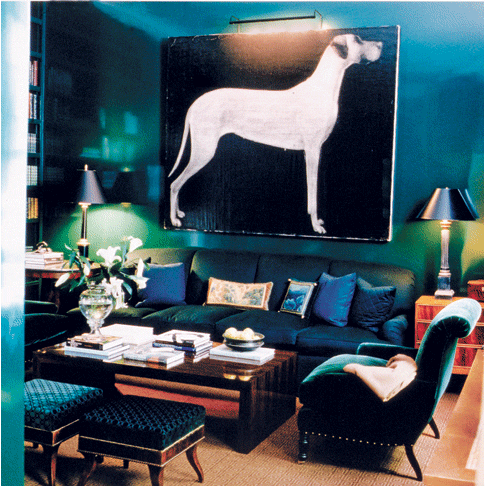 or ethereal mix of color and texture on Fifth Avenue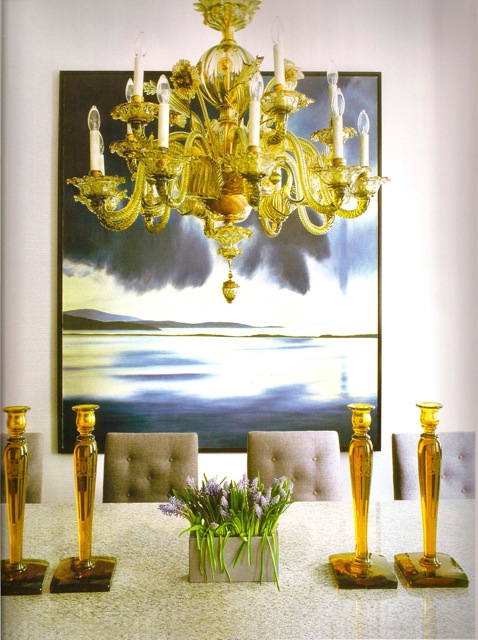 to a western style house in Jackson, Wyoming.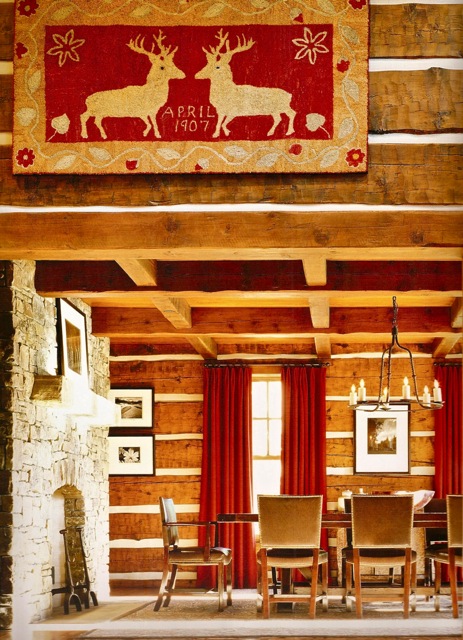 Hagan's full repertoire is explored appealingly in this handsome edition. The accompanying text is written by Hagan's journalist/actress sister, Marianne, and serves to introduce the sections and photographs, but mostly lets the work speak for itself, allowing for the uncluttered spare design.  My only objection, and it is a small one, is that a few of the photographs are not as crisp in definition as the others – perhaps smaller files that did not enlarge as successfully. But all in all, this is a beautiful book that would be a lovely addition to your collection and coffee table or a gift that would be certainly appreciated by any fan of Hagan's designs.