While perhaps challenging in its specificity, the Key West Modernism theme at the NYBG Orchid Dinner couldn't have been more welcome in a city that has lately felt more like Siberia than Gotham. A great crowd assembled to celebrate the table designers' creativity, perhaps purchase one of the coveted rare specimens for sale before dinner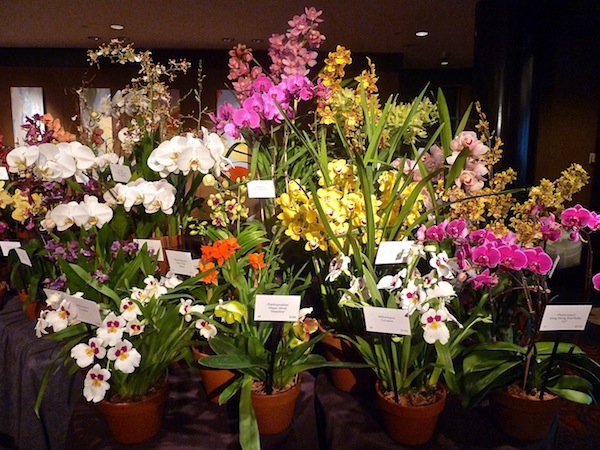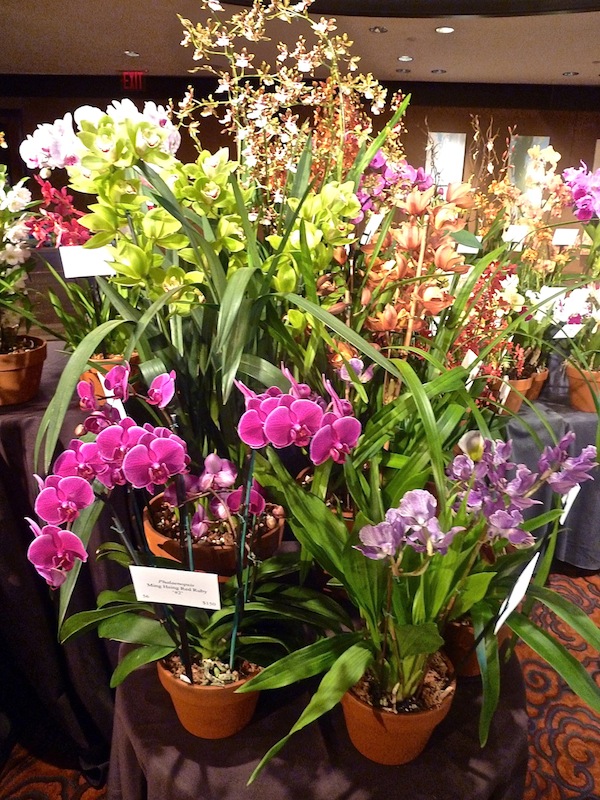 and of course to support the New York Botanical Garden. In choosing the participating designers, Veranda Magazine brought together a group whose concepts of warm weather entertaining each expressed a separate and distinct vision.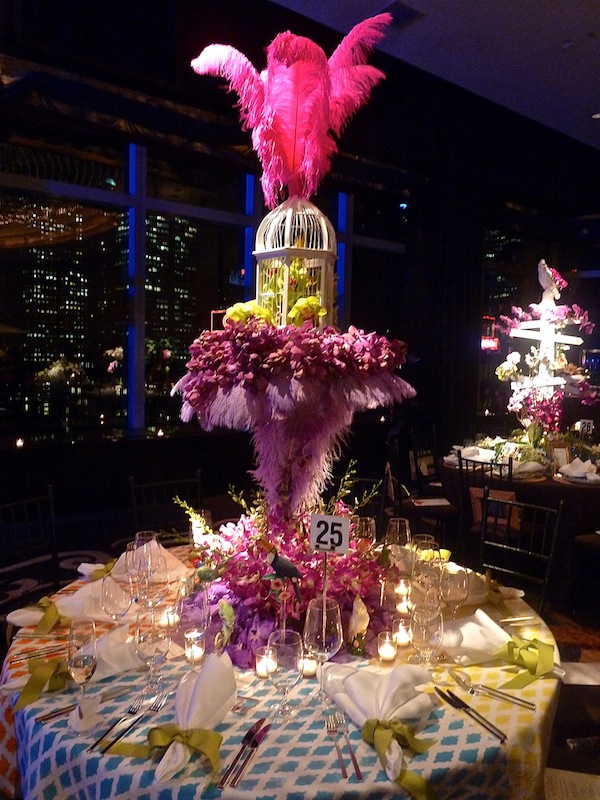 Thomas Burak and Michael Devine (whose new entertaining book I recently reviewed) looking dapper below, created a whimsical confection of tropical hues, above.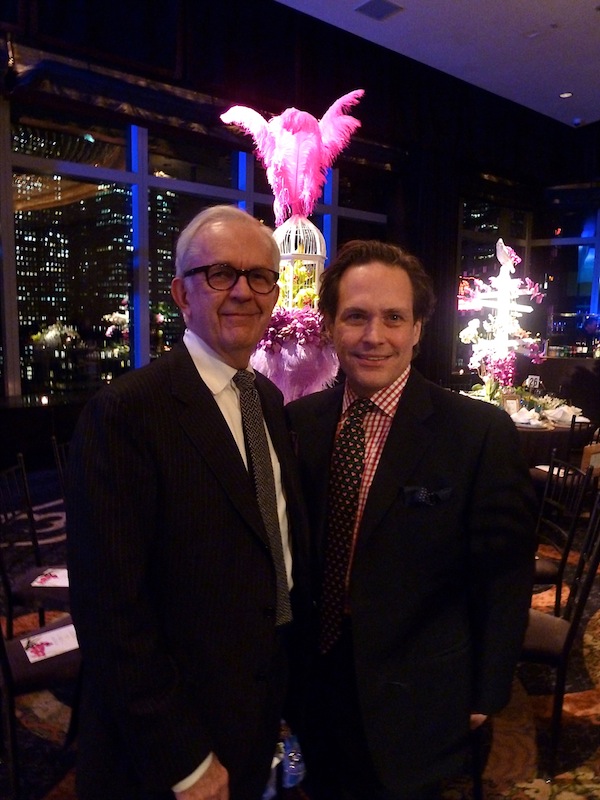 Using colorful pinwheel slices of Michael's Venice fabric, the combination of the violet orchids with color coordinated feathers was fabulous.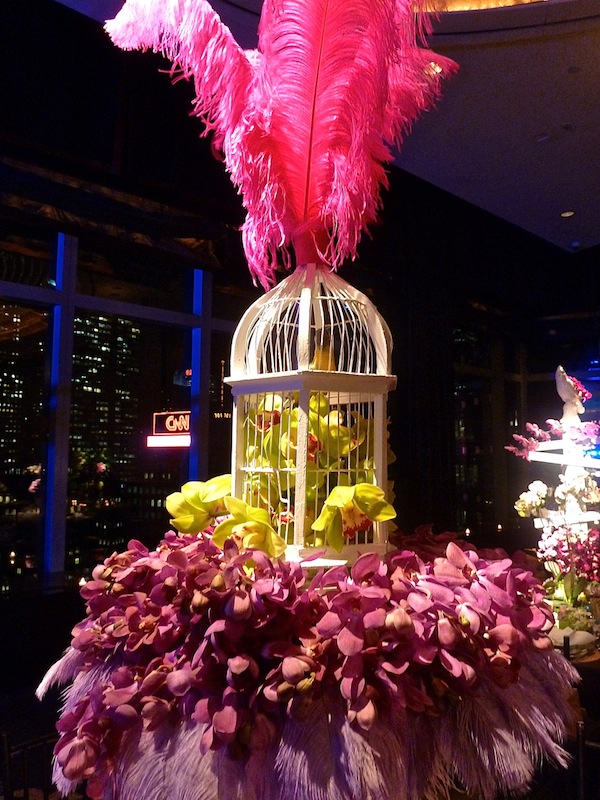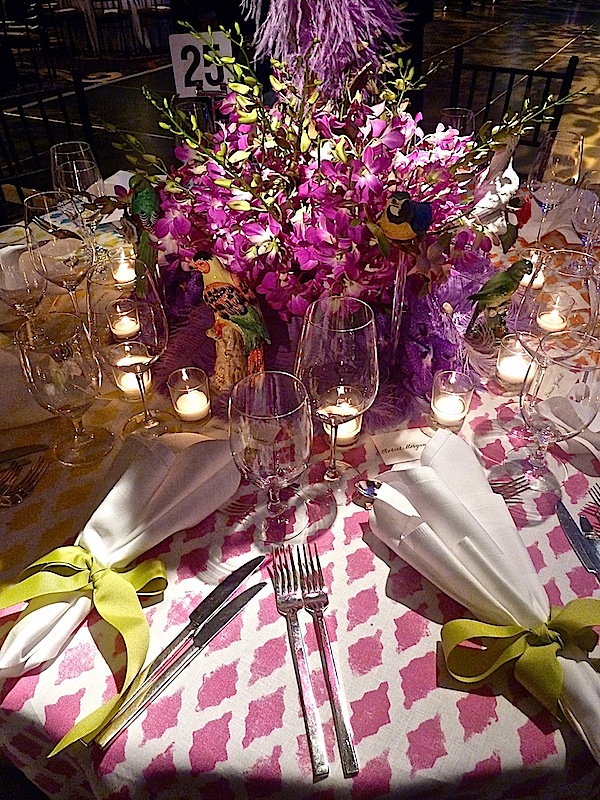 Even without the final finishing touches of glasses and silverware, the casual chic table by David Scott Interiors and Mark Rose Events looked like a Florida ray of sunshine.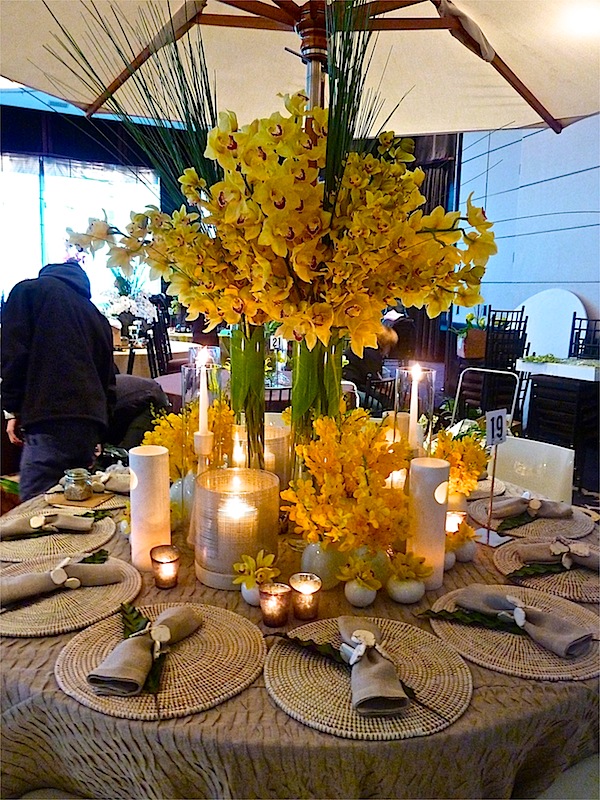 With a giant umbrella from Walter's Wicker and a high low mix of stylish beachy accessories, I was ready for sand between my toes and a reminder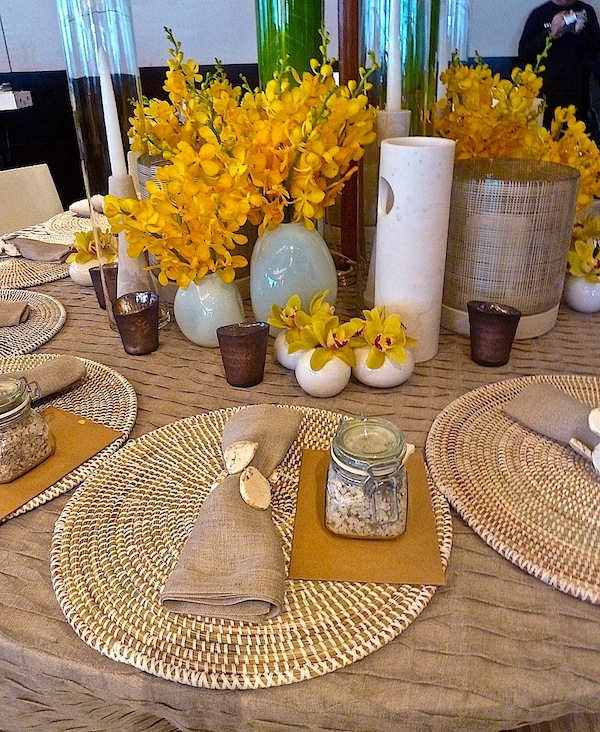 of the season to come with a gift of custom grilling salts.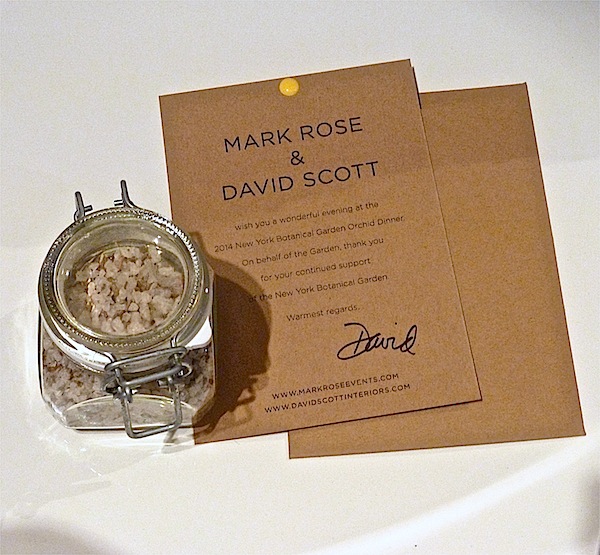 Lee Cavanaugh and Alyssa Urban designed a fun and festive table for Cullman & Kravis with buoyant brights and a masterful mix of tropical treats.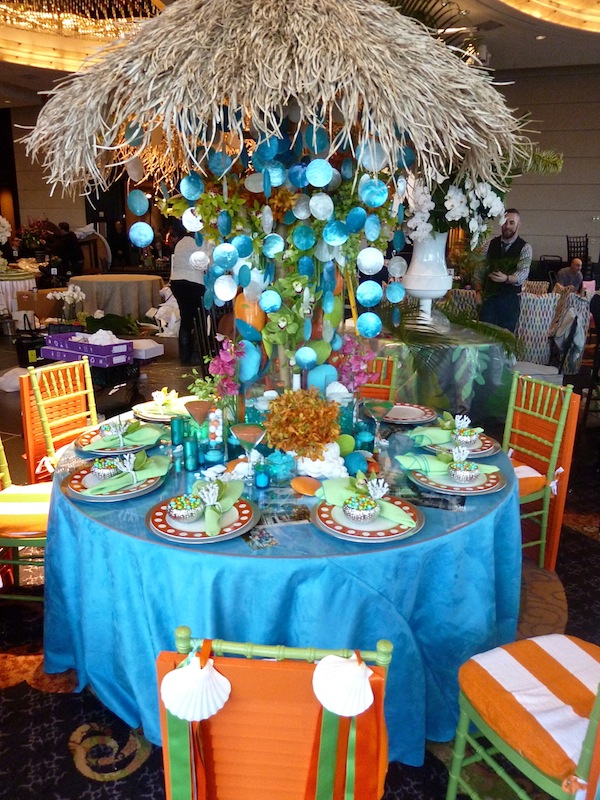 Even before final completion it was looking well accessorized.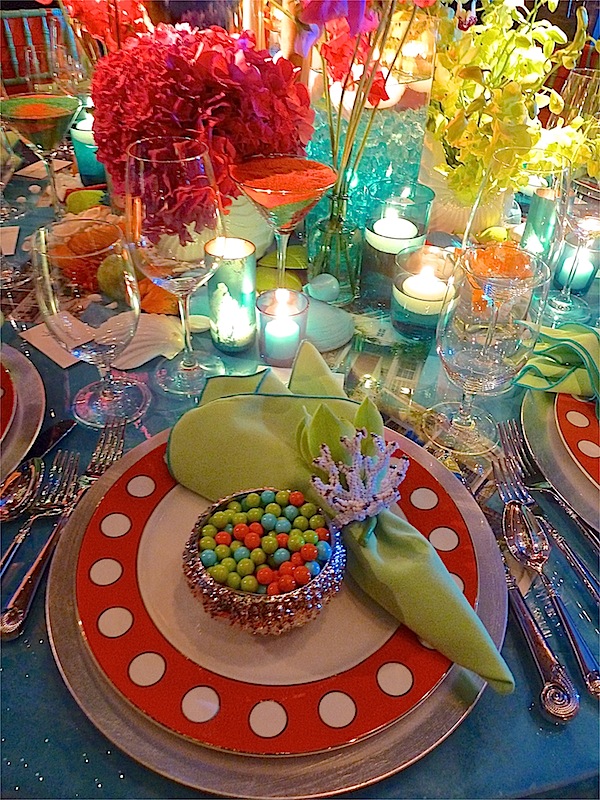 And by cocktails it was the perfect backdrop for the Jimmy Buffet soundtrack.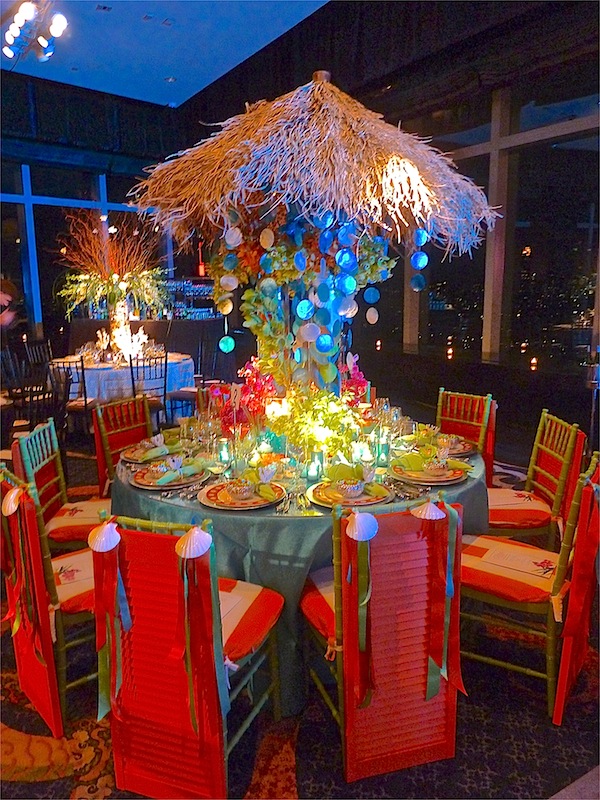 Baccarat continued the celebration of its 250th anniversary with a table inspired by its legendary Harcourt collection. With an upscale steel and crystal version of a Key West gazebo, its octagonal base is a nod to the 8 sided signature in Baccarat chandeliers.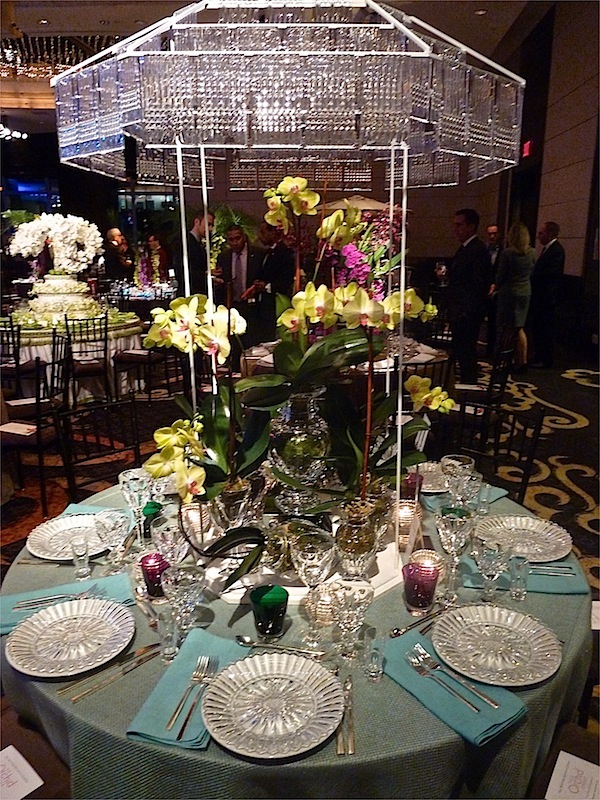 An icy aqua tablecloth of DEDAR's Aut Aut fabric represented Key West's tropical waters.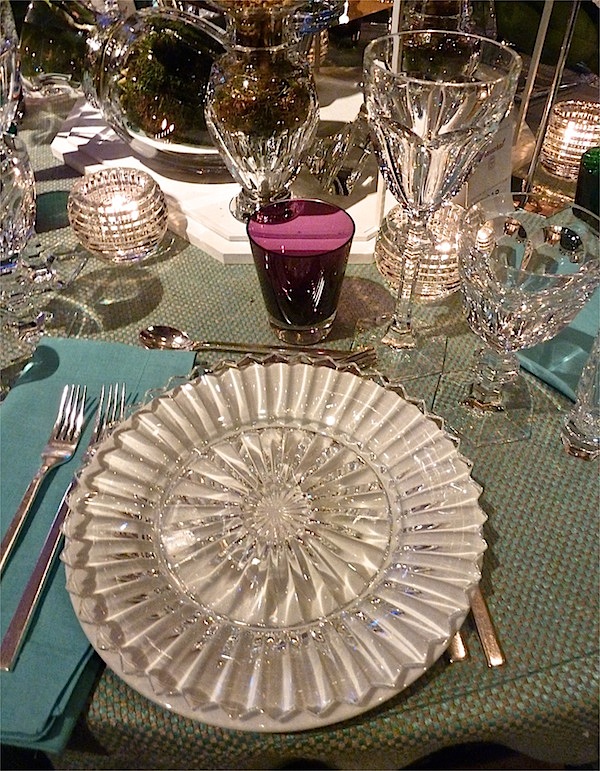 The tabletop also featured 13 Harcourt vases, including two Amphora, designed by Jean Marc Gady to lie on its side.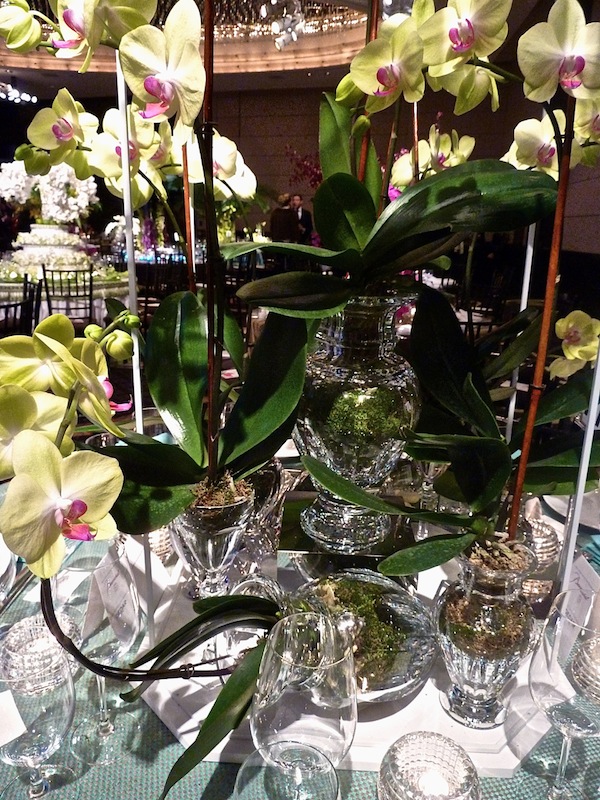 Roric Tobin's table for Geoffrey Bradfield paid homage to the key lime.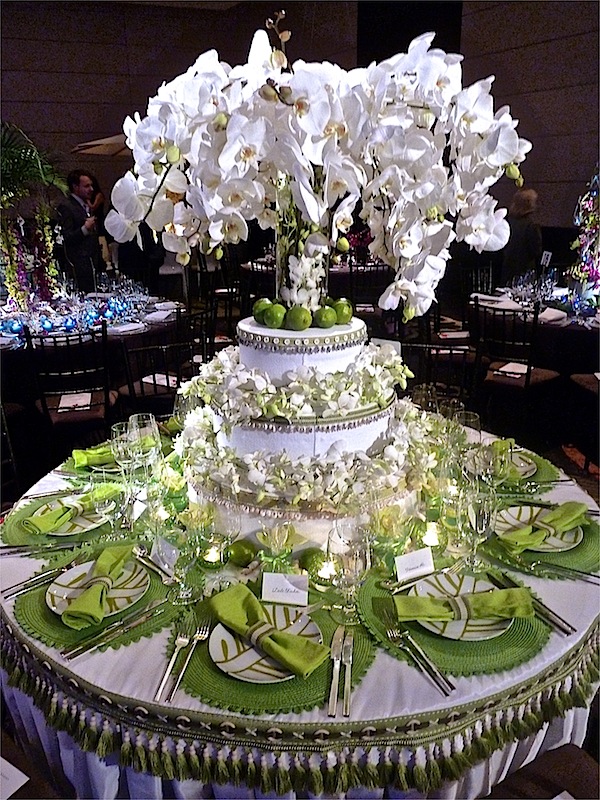 Including a layered cake-like centerpiece, the intricacies were impressive.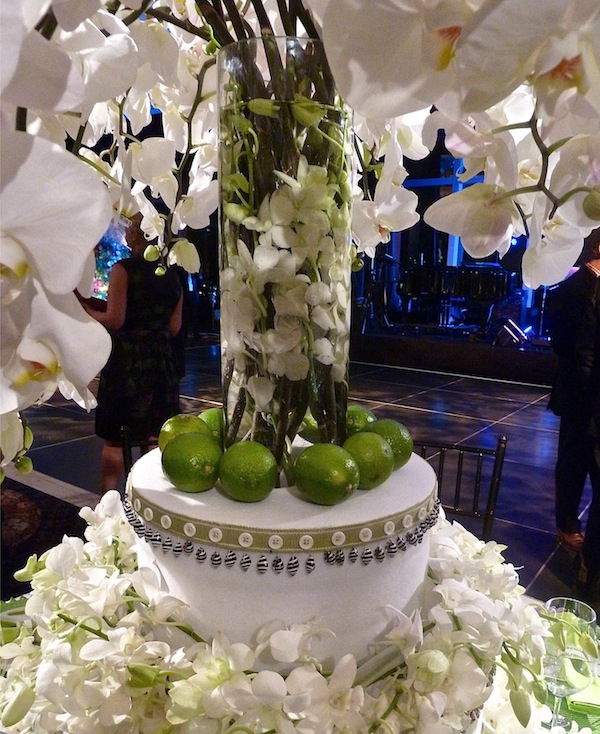 Sponsored by Samuel and Son, the power of passementerie shone from button and shell trim detailing down to the clever napkin ring.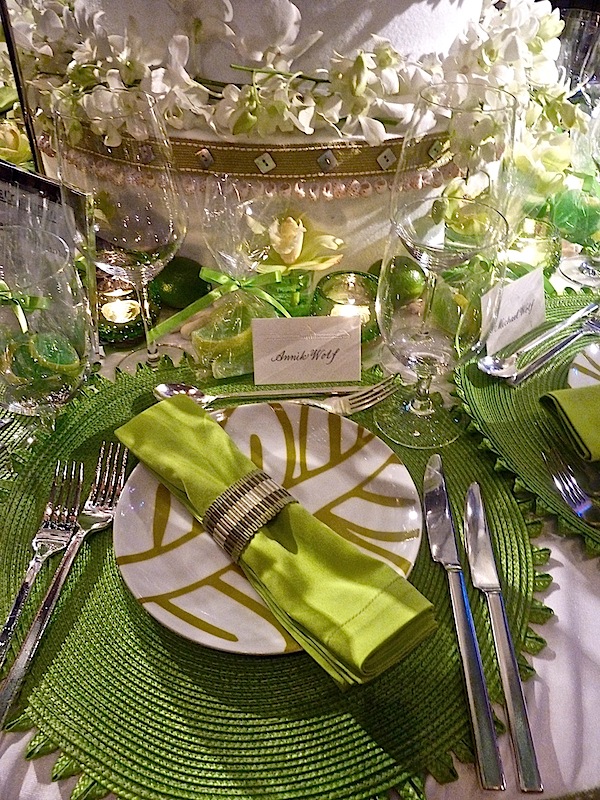 I caught up with Veranda editor in chief and Orchid Dinner chair Clinton Smith with Veranda Director of Decoration and Special Projects and gala Decorations Chair Carolyn Englefield with Philip Gorrivan in front of his monumental centerpiece.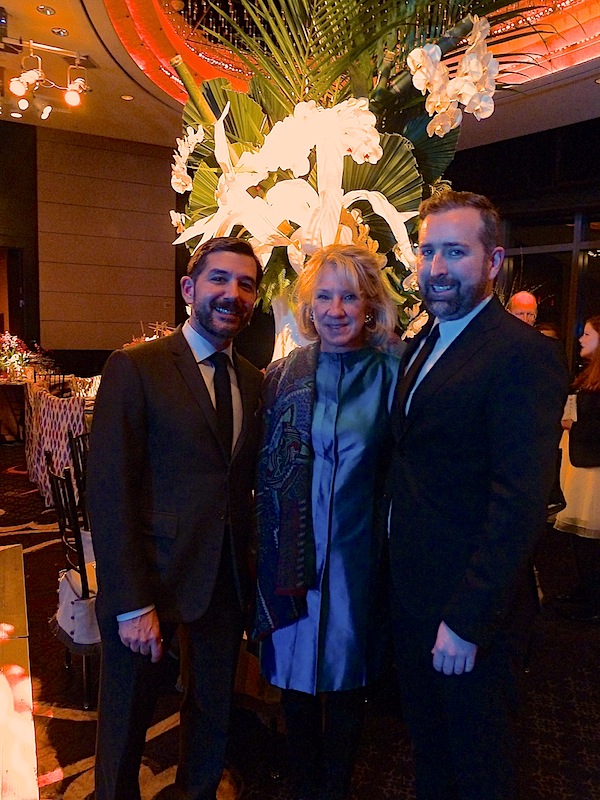 Stop back next time to visit more of the splendid tables from the NYBG Orchid Dinner.