Sometimes it indeed takes a village and this is often the case when the talented designers are creating tables for the annual New York Botanical Garden Orchid Dinner sponsored by Veranda Magazine. We were delighted to tag along with Philip Gorrivan for the day as his vision for his Key West Contemporary table came together. Follow Susanna Salk as she learns how he creates the fantasy along with some tips for fashioning fantastic tabletops at home.
From initial concept to final fruition, Philip's table was a true creative collaboration. The dramatic centerpiece by Olivier Giugni and Ryan Reid Zoeller of l'Olivier Floral Atelier and the art-inspired tablecloth by decorative painter Sylvie Michel Bilger of Metamorfaux were integral elements in the overall design.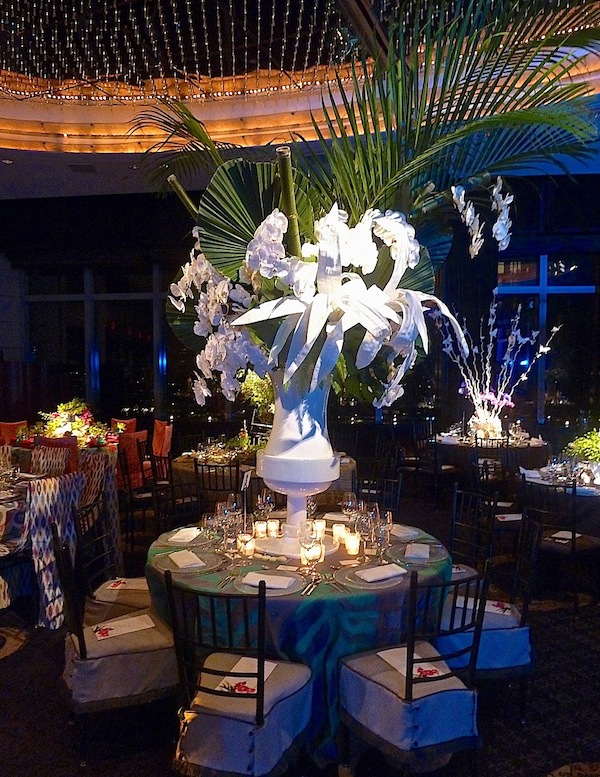 Stop back next time to see more of the tables from New Botanical Garden Orchid Dinner. I assembled a quick sneak peek collage to whet your appetite!