I must admit I was not that familiar with Lorena Sarbu's line when I arrived at her presentation, but I think we'll all be hearing her name with more frequency in the near future. What a glamorous collection! Growing up in Romania, Lorena always knew she wanted to be a fashion designer. After coming to the States and continuing her studies in Chicago and Los Angeles, she launched her collection in 2009 and opened her NY showroom the next year.
While there was no lack of short evening dresses to choose from,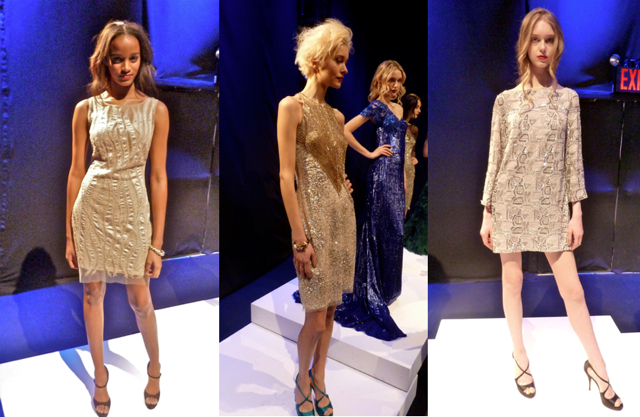 it was the gowns where Lorena really hit her stride. With amazing beadwork, applique and lace inserts, these dresses are perfect for the red carpet. I can think of quite a few stars at the Grammys Sunday night who could have benefitted from one of Lorena's designs.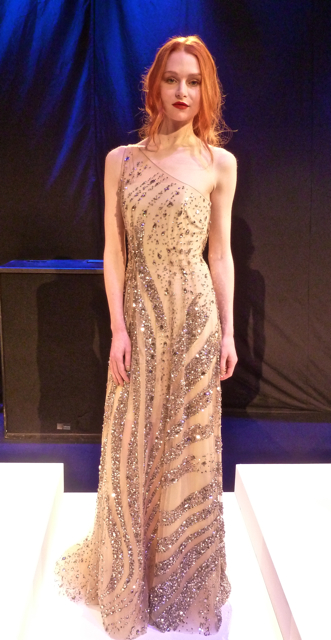 Some of the pieces clearly need some star power behind them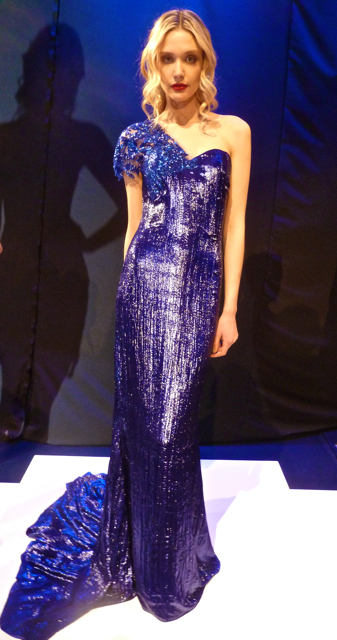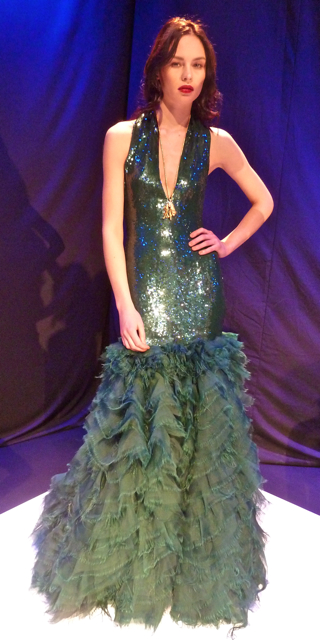 But many would be fabulous on or off the red carpet, assuming you have the lifestyle to sport such attire.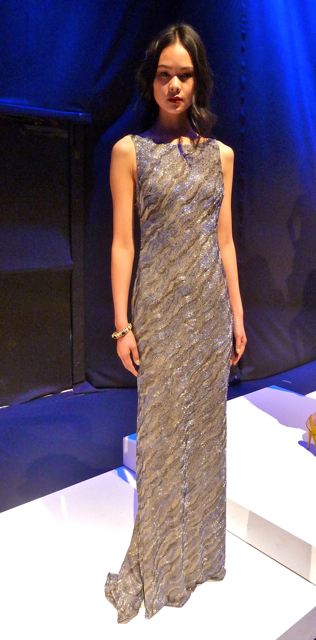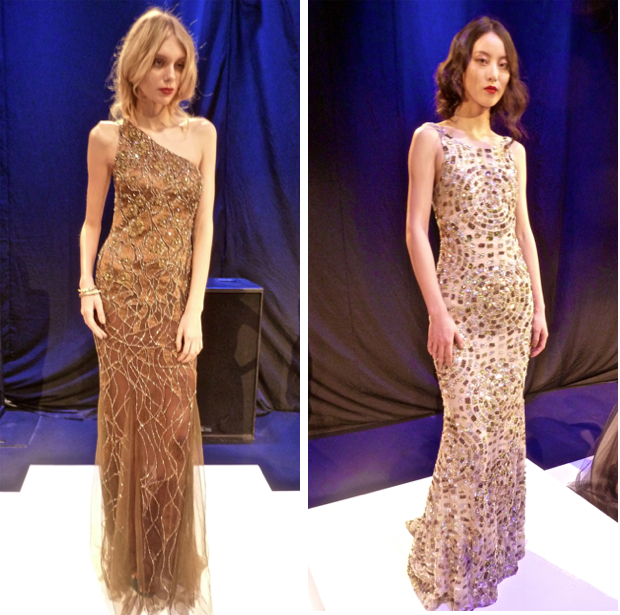 The details were amazing, whether beading, feathers or lace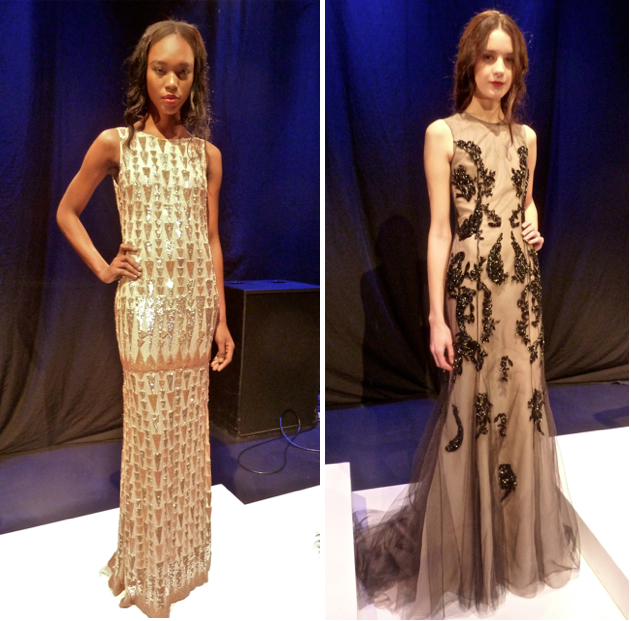 So glad I caught the back of this dress!!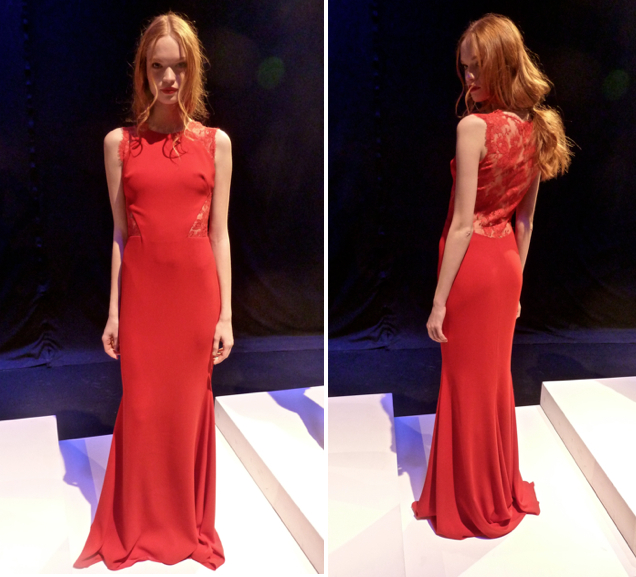 Kudos also go to Stevie Huynh who did a spectacular job with the make-up. It's hard to see in some of the shots with the dramatic lighting, but you can get an idea below exactly how luminous the models looked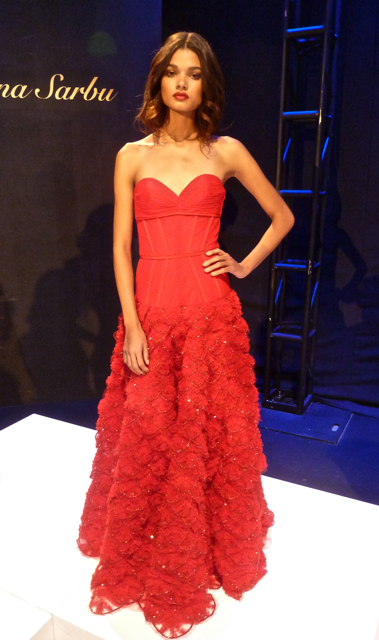 This may have been Lorena's first showing at New York Fashion Week, but I'll be surprised if we don't start seeing more of Lorena's handiwork on the red carpet.