As the boundaries between indoor and outdoor living continue to dissolve, the choices for new outdoor fabrics are inversely multiplying. At Paris Deco Off, we saw the addition of several chic new collections from upscale lines. Like many of Dedar's fabrics, their new outdoor collection has sartorial roots. With a Saville row tailoring, these weather resistant textiles are user friendly and long lasting.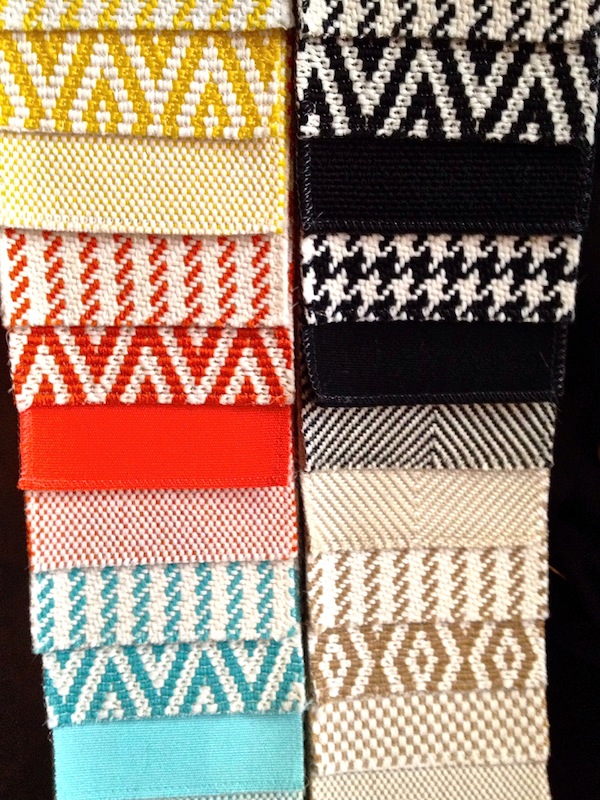 Coordinating geometrics such as the diamond Basquette and rope-like stripe Summertime are available in black and white, neutrals and brights. These deliver not only in the design department but also in performance. While they are resistant to light, mildew and inclement weather, their easy washing and stain removal properties make them equally appealing for high traffic areas such as family rooms.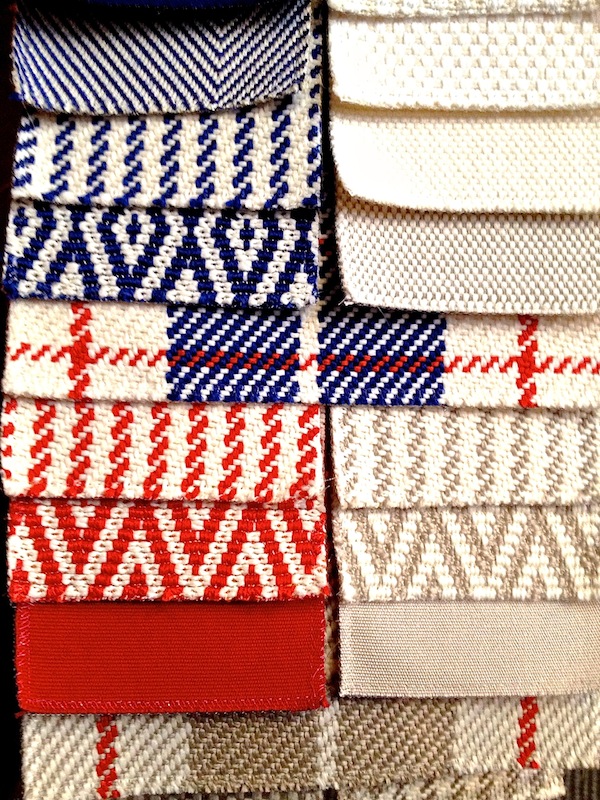 I loved the menswear appeal of these buttoned cushions in Pool on outdoor wicker at their Rue de Seine pop up showroom.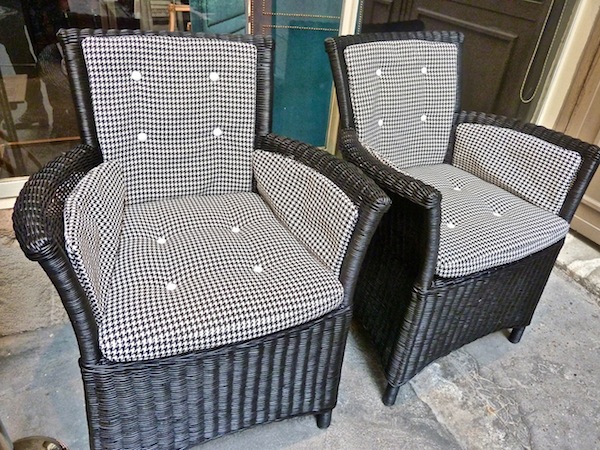 and as an indoor application as well.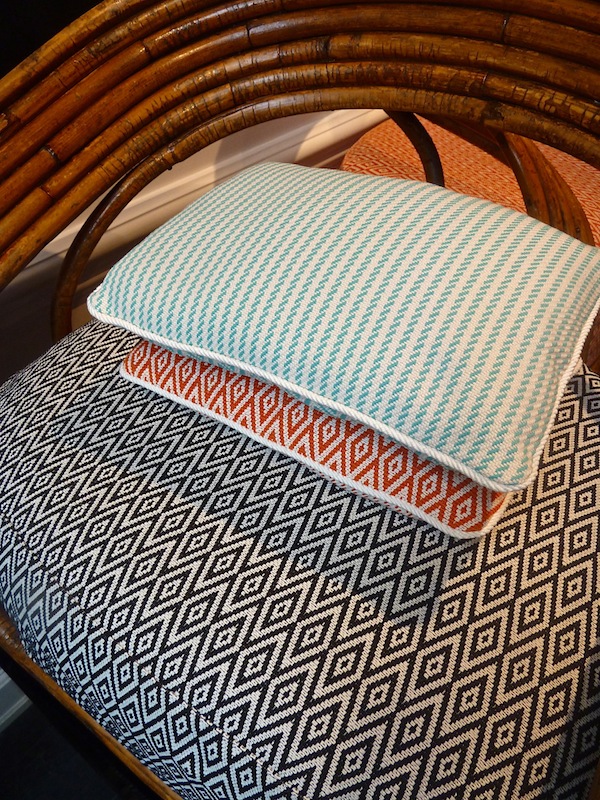 Their walls are always brimming with creative combinations.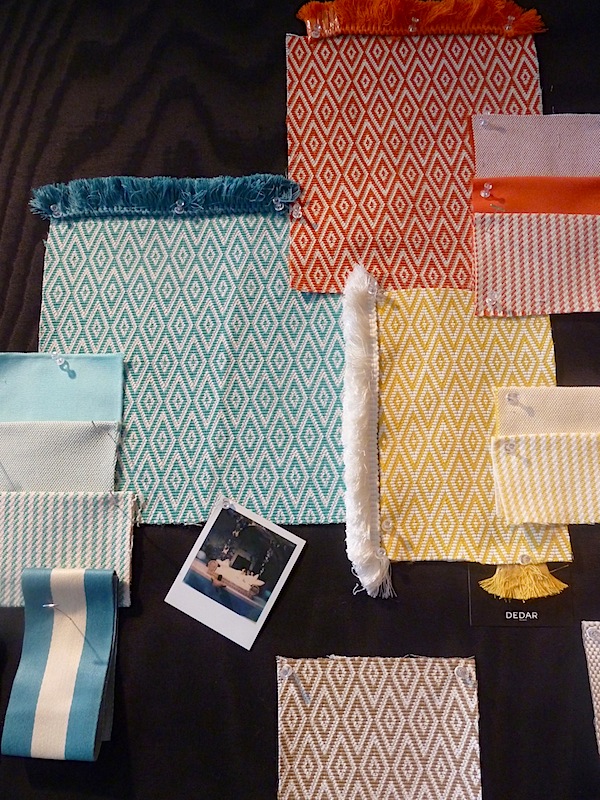 Like a ray of sunshine, Pierre Frey introduced their upbeat Boussac Outdoor-Indoor California collection.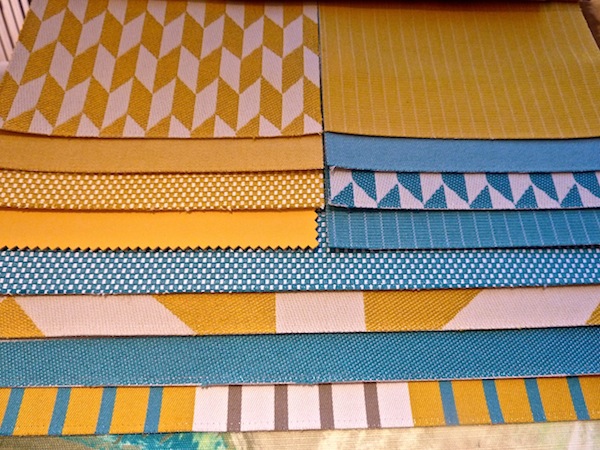 With a graphic retro 60s-70s vibe, it's a minimalist collection with maximum appeal. And there's a lot of Op Art inspired options – two-toned and reversible, the fabrics coordinate with semi-plains in fifteen colors,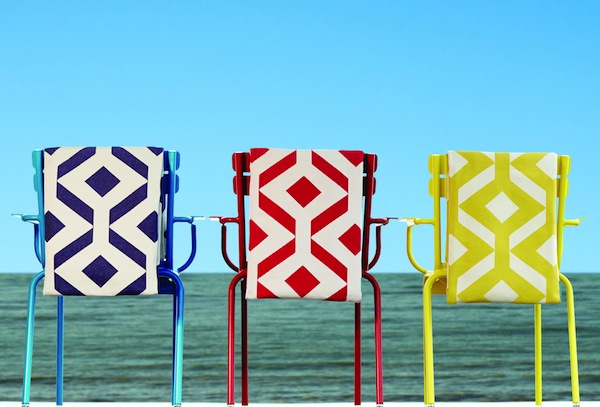 all woven in Pierre Frey's factory in northern France.
two photos above courtesy of Pierre Frey
If anyone should know about creating fabrics that can withstand the rigors of outdoor weather, it is the Thai based Jim Thompson. They have spent years developing textiles that can endure tropical weather where monsoons were an annual event. While their new Singing in the Rain outdoor collection is based on and resembles traditional woven silks and cottons, it is in actuality made of resilient acrylic fibers. I love that this pattern is named Deluge. Its whimsical irregular stripes could represent the torrent of a heavy rainfall.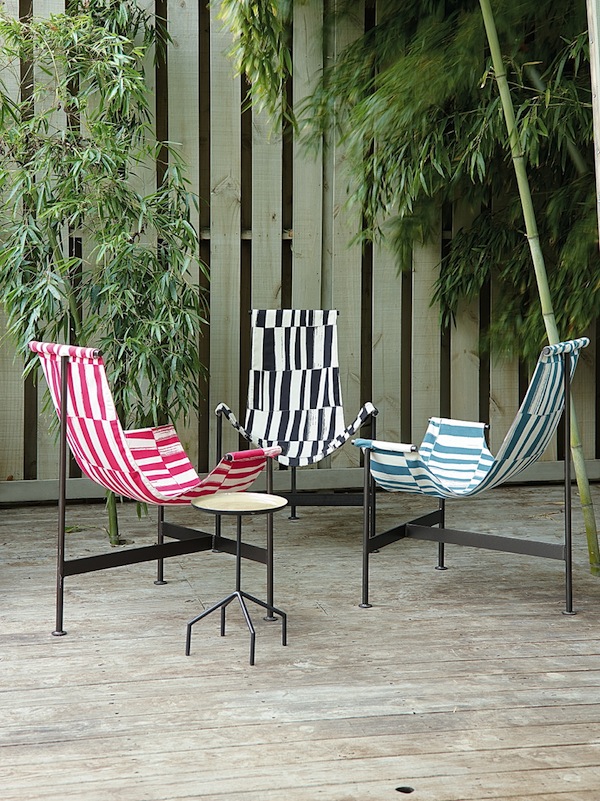 Available in five colors, I was partial to this beautiful steel blue.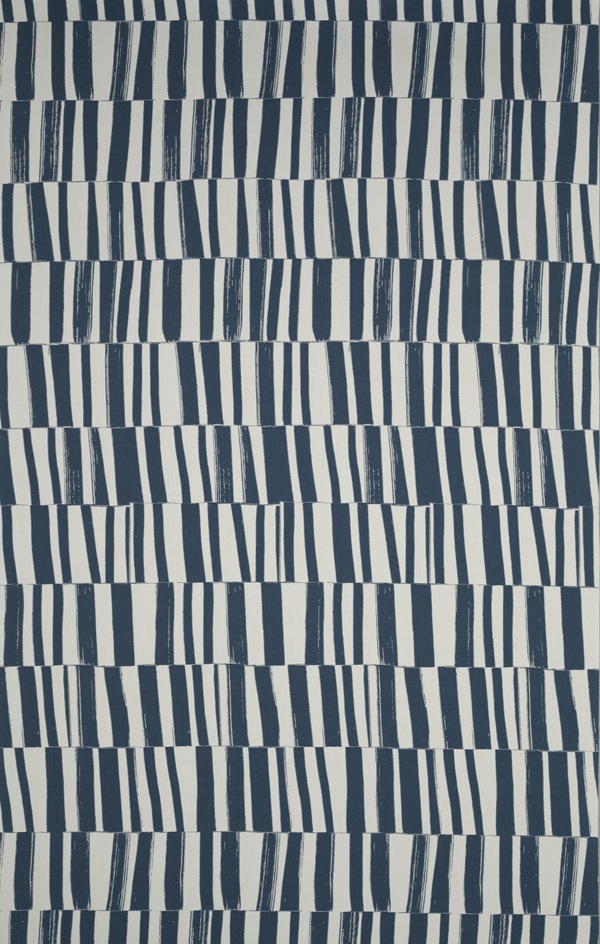 Another favorite, Stream is a bold stripe in a smooth cotton-like fabric. Lovely for curtains or cushions, it would make a fantastic tent or awninged space. The colorways are sophisticated in my favorite sort of "stepped on" shades.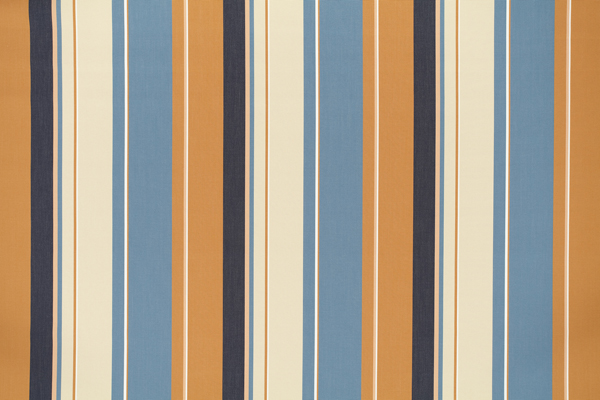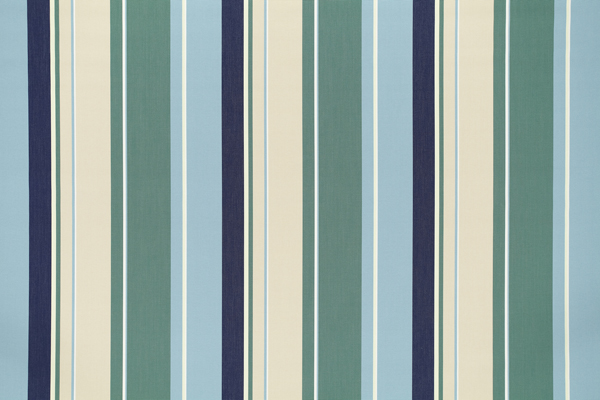 And the versatile backbone of the Singing in the Rain collection is naturally named Kelly. In 16 versatile colorways, this heathered plain looks and feels like a brushed cotton. This seaworthy red would be perfect for a beach house or bungalow.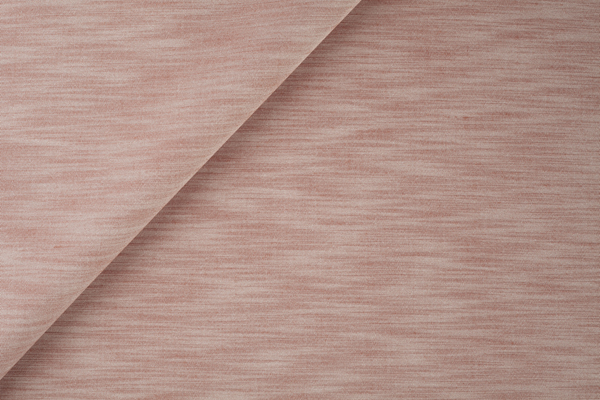 For No.9, Richard Thompson designed Palm Willow Weaves, a compact grouping of 7 indoor/outdoor patterns, that coordinate with the rest of the fabrics in his new collection. Cascade is a fresh wide horizontal strip which can be turned to run vertically on furniture, available in five striking color combinations such as this citron with silver.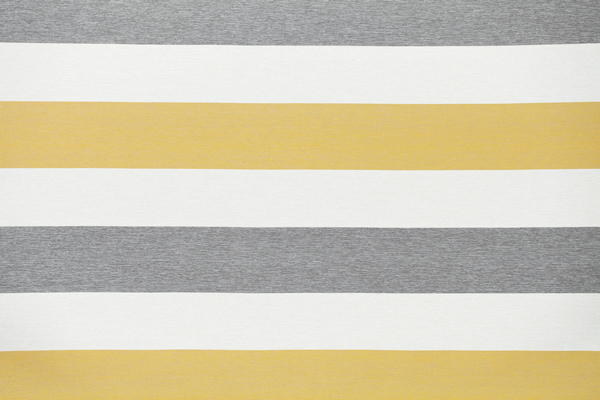 And the cobalt and navy colorway would be the perfect compliment to the wonderful Drawn Threads. Inspired by an Indonesian textile, the design retains the hand-drawn quality of the original artwork and satisfies the current craze for indigo, while offering spectacular performance. UV resistant, washable, and resistant to chlorine, sun screen, sweat and stains, the collection's soft hand and drape belie its strength.
seven photos above courtesy of Jim Thompson
When the warmer weather finally approaches in a few months, we will all be able to move outside effortlessly in style.