In addition to the spectacular new jewelry collection I shared yesterday, Lalique has been very busy relaunching their label with collections in several categories. The melding of old and new infuses every aspect of the distinguished brand.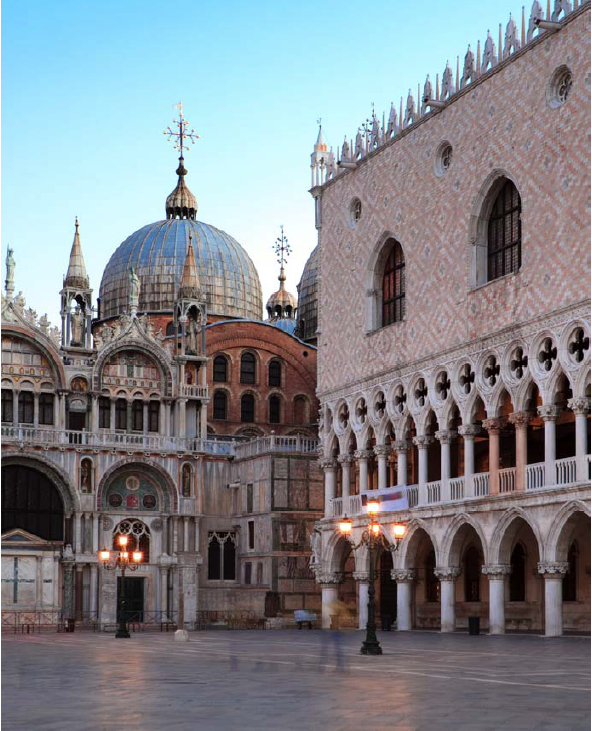 The latest crystal collection was inspired by René Lalique and his passion for travel, in this case, to Venice. The city's eclectic history, with influences from both east and west, created a special spirit of ornamentation. It is this combination of Gothic, Baroque and Byzantine styles, that is expressed in Serenissime. With a clever adaptation of the trefoil, as seen in the Doges' Palace above, the pieces have a modern graphic appeal. I shot the elegant Rialto bowl at an angle so you see the ribbing underneath as well.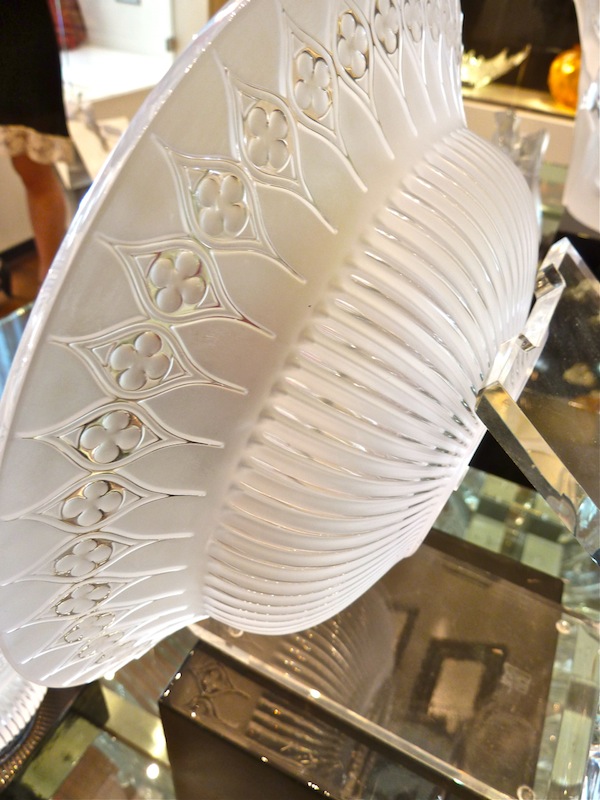 The shallow Venezia bowl is a fabulous interpretation of the classic symbol.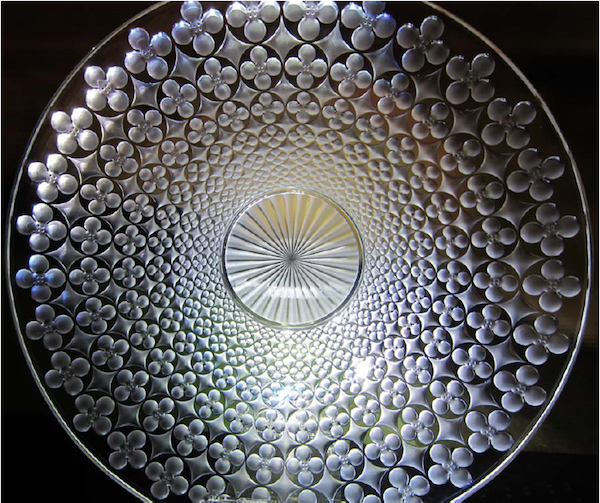 In this exciting phase of Lalique's development and modernization, creative collaboration is a new concept. As Silvio Denz, Président Directeur Général (doesn't everything just sound better in French!) describes, "Opening this cristallerie to new artists will allow its exceptional know-how to be interpreted with new eyes and with a fresh creative breath." One of their most recent partners in design is the legendary Studio Andrée Putman, under the artistic direction of Olivia Putman.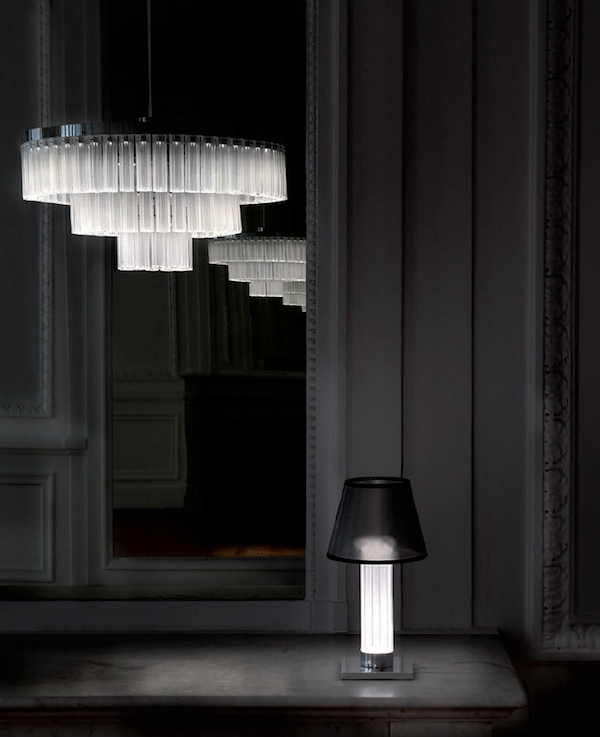 Asked by Denz to design a lighting collection both timeless and contemporary, Putnam created Orgue, above, combining the pure clean lines of the 1930's with the contemporary technology of LED.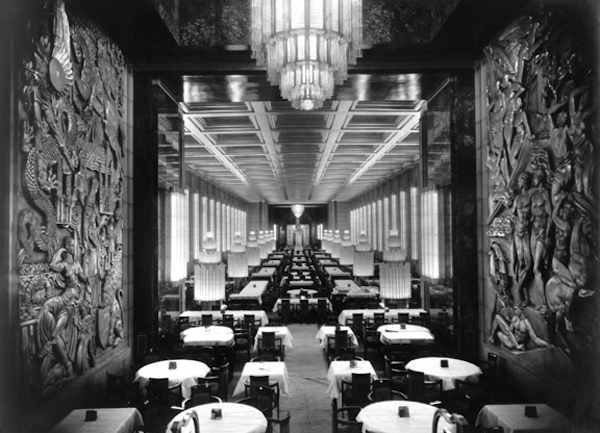 Reminiscent of Lalique's lighting for the Normandie, above, the fixtures are, as Putnam describes "majestic yet not intimating…I can imagine them in a California villa by Richard Neutra as well as in a baroque Ventian palace."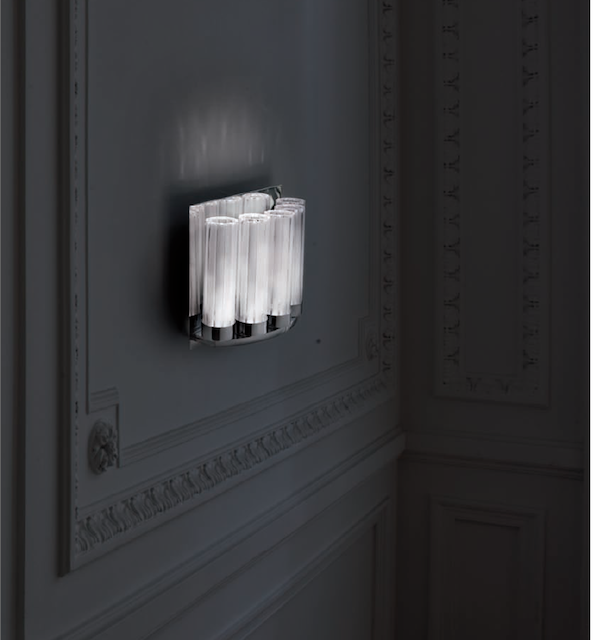 Including chandeliers, sconces and table lights, the Orgue collection represents a collaboration of great design and craftsmanship, of merging past and present.

The most unusual collaboration, which I fell in love with when I saw it in the boutique, is the AeroSystem One. An out of the box concept, it is a seemingly unlikely pairing of creative talent. Yet when Silvio Denz and renowned electronic musician Jean Michel Jarre met, it became a mutual quest for excellence.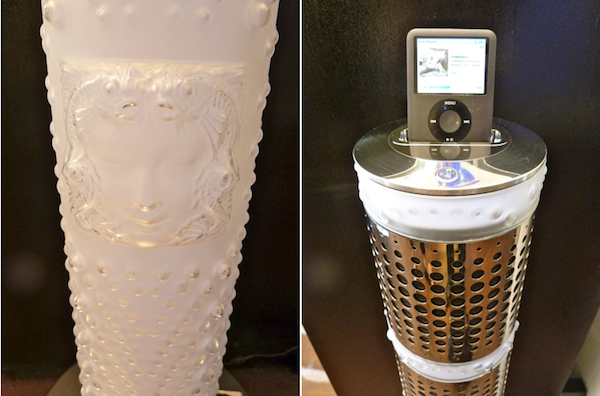 Combining the technological innovation of a sophisticated speaker with the artistic beauty created by 13 skilled Lalique craftsmen, this masterpiece of acoustics was born. At a svelte three and a half feet tall, it accepts both iPods and iPhones with an auxiliary input for a mini-jack. The classic crystal Masque de Femme is a cool contrast to the sleek stainless steel, resulting in a piece of art with impressive technological capabilities – an exquisite example of form and function.
Later in the week, we'll take a final look at the exciting, innovative and ever-evolving rejuvenation of this iconic company.