The New York Gift Fair offered so much terrific tabletop that it's hard not to share just one more post on the beautiful linens and mats I saw. One company who had exhibited before but I was not familiar with is NYC based Tina Chen. Simple and elegant designs were marked by wonderful detailing and understated chic. From her two color wide borders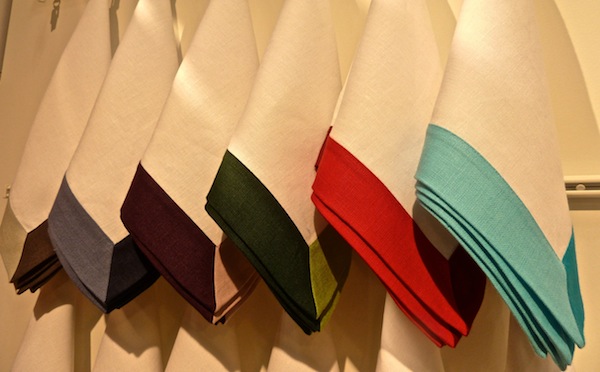 to two tone stripes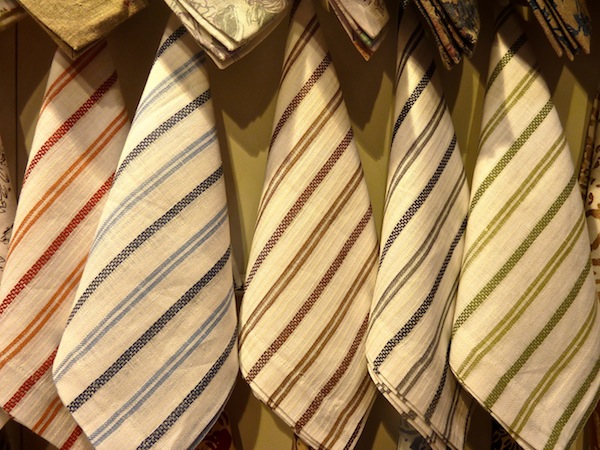 to linens with specialty stitching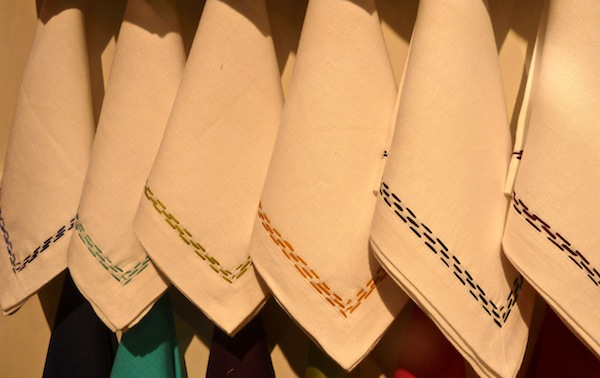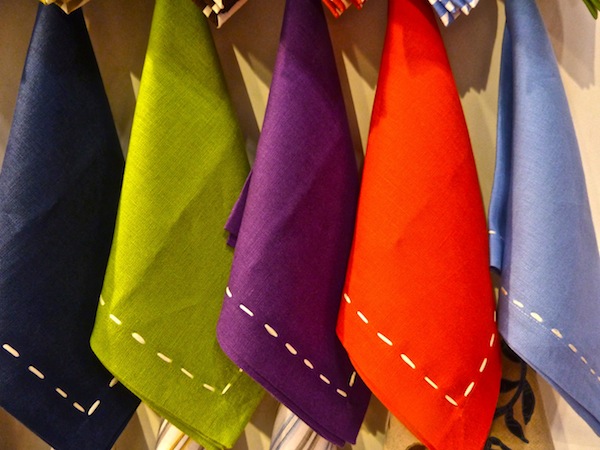 to classic patterns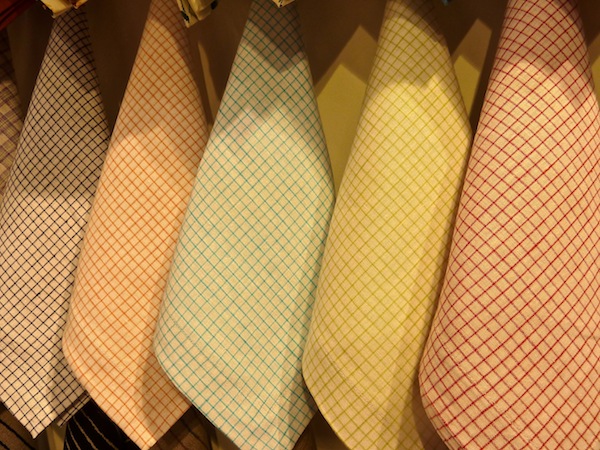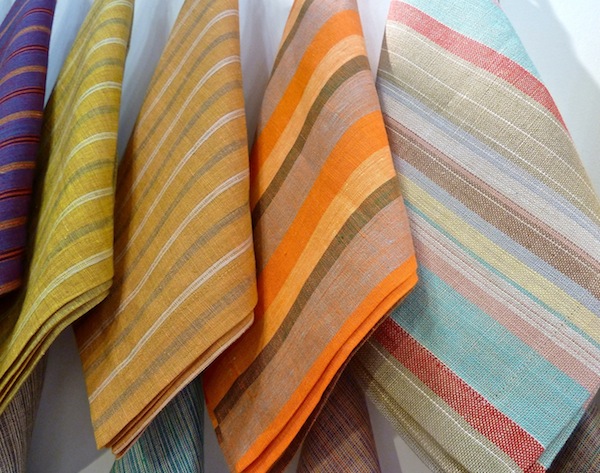 and festive edging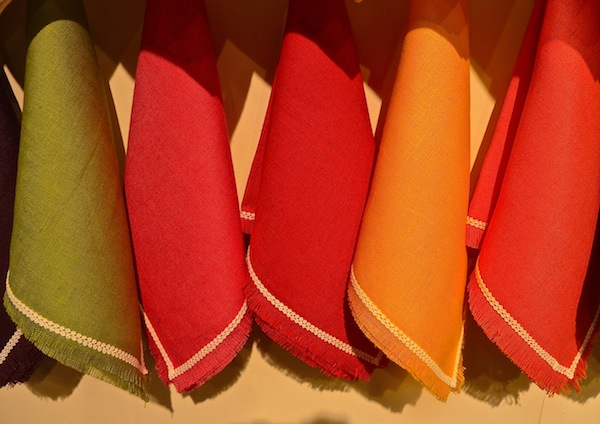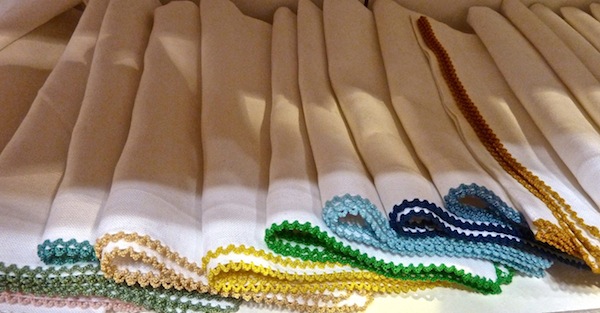 Long time favorite Daisy Hill showed sharp new ultrasuede mats and a lovely melange fabric for their classic napkins.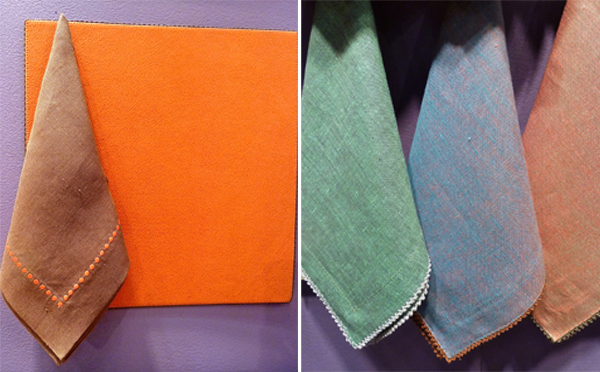 Sferra's wall of their 101 colors of fine Italian linens was a colorful treat.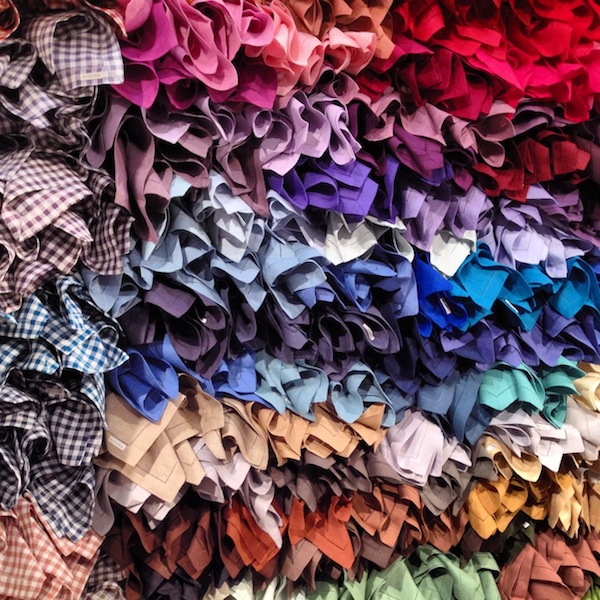 They presented their Ascot collection of woven linens in sophisticated subtle colorations for the holidays.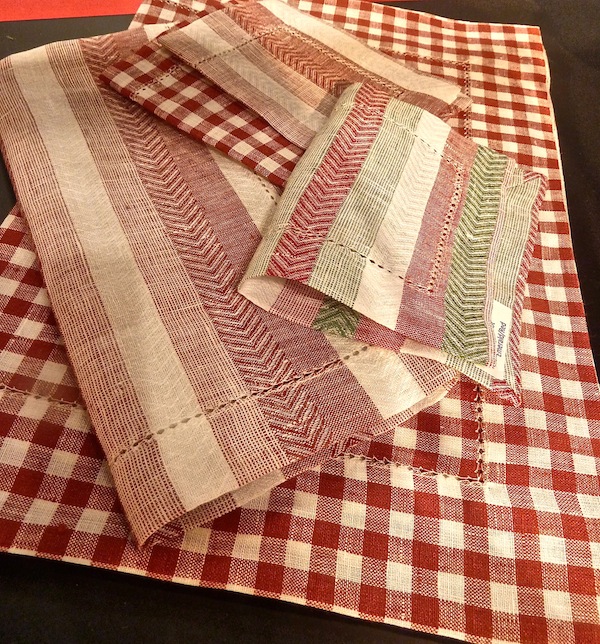 Of course I loved the fall palette in Piccadilly checks and Crest symbol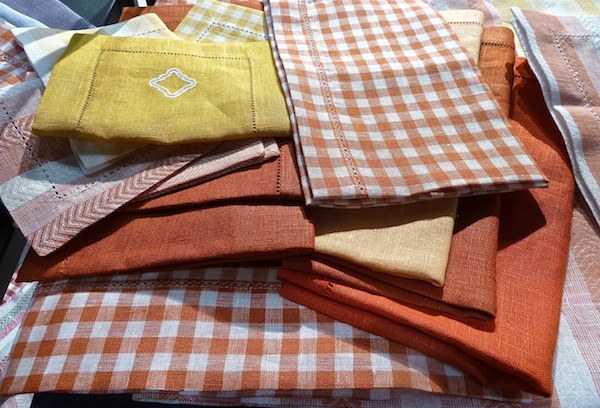 A bright blue and orange color combination at Matouk was right up my alley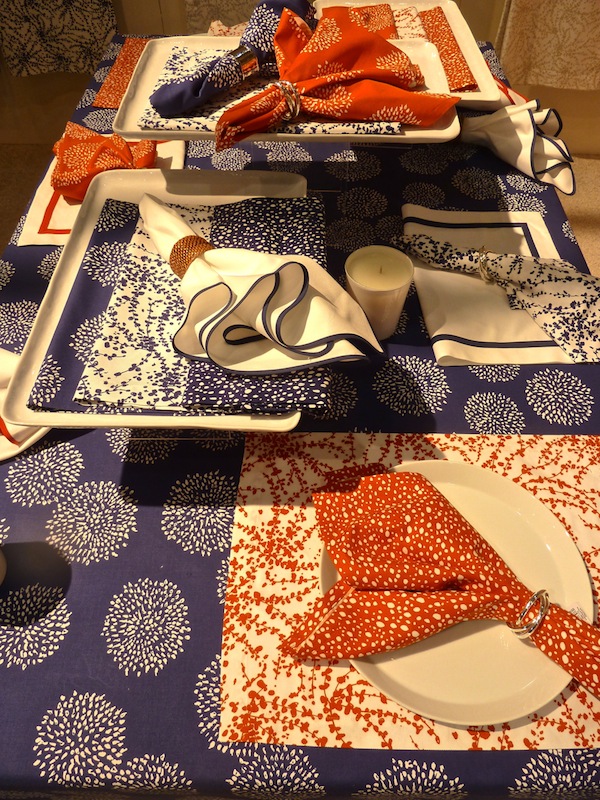 Local Connecticut company Patricia Spratt presented a wide range of pattern and color stories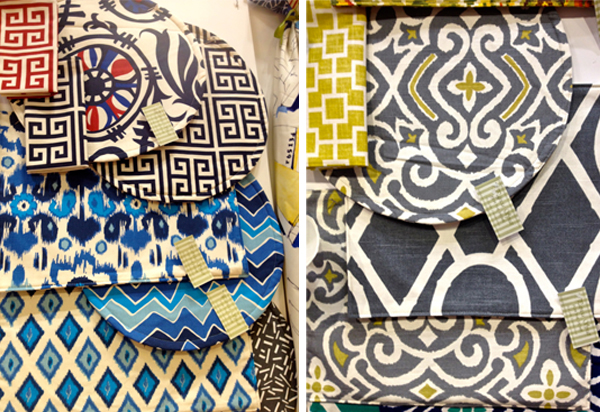 And mega producer Kim Seybert naturally had lots of fall and holiday offerings from glitter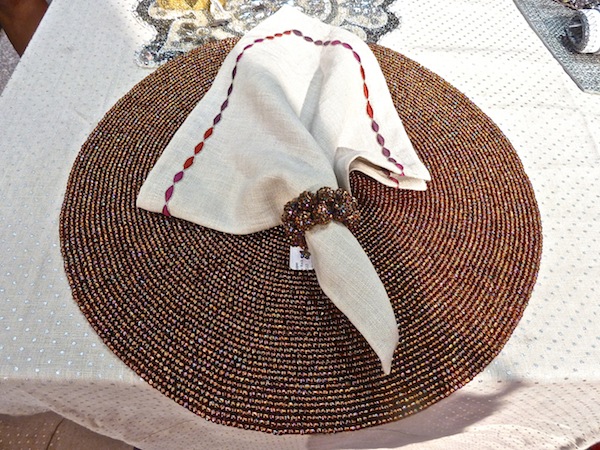 to more natural selections. The wood Celebration napkin rings are a favorite.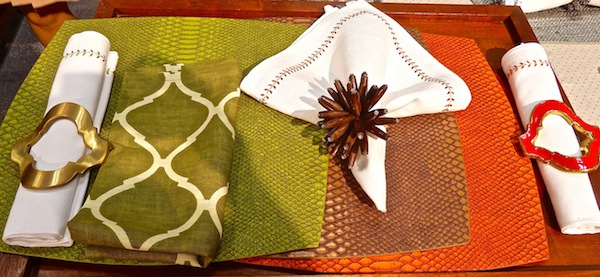 Deborah Rhodes had very pretty rattan mats in subtle colors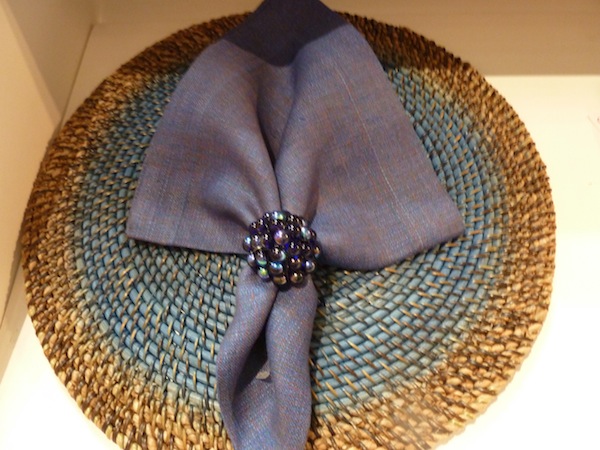 with lovely linens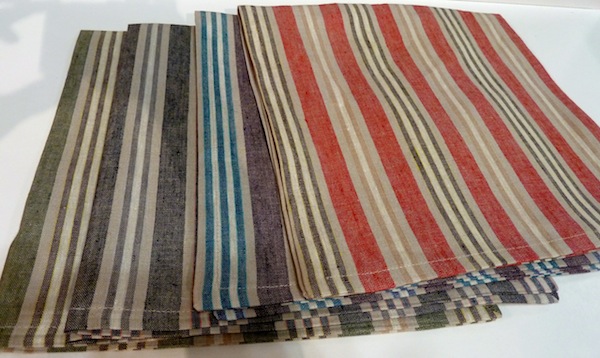 and her signature coasters and mats in a rainbow of colors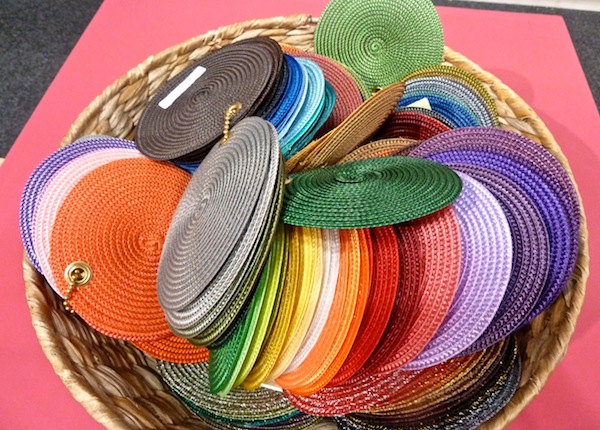 A brand new line to the States introduced at the show was La Gallina Matta (for ordering, write info@pidorders.com). Made in Italy, these lovely linen placemats are coated and finished with tailored borders, embroidered in mercerized cotton. The coating makes them stain and wrinkle resistant, spills just beading up on the surface – a wonderful discovery for holiday entertaining!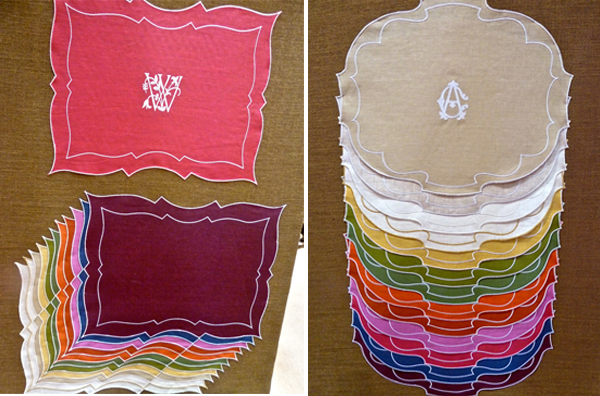 Monogramming makes for an elegant and personal presentation.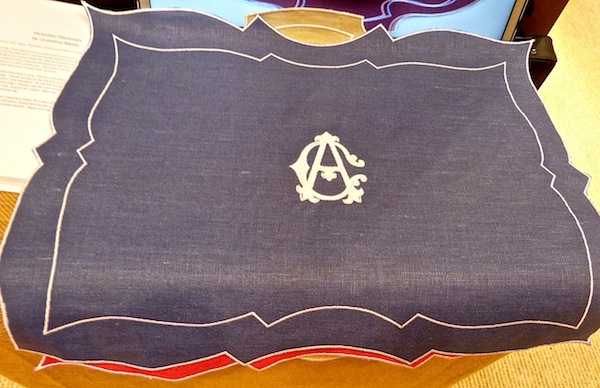 Next time we'll finish up this category with a look at another new introduction and some older favorites.