The New York Gift Fair featured tabletop temptation in a variety of size, shape and materials. One category is of course dinnerware and I was pleased to discover several new sources of ceramics. The charming porcelain of Jacques Pergay is handmade in their factory in Limoges, France. In luminous shapes that echo natural forms, their pieces are dishwasher and microwave safe. Here the Blackberry collection includes a unique teacup and textural designs.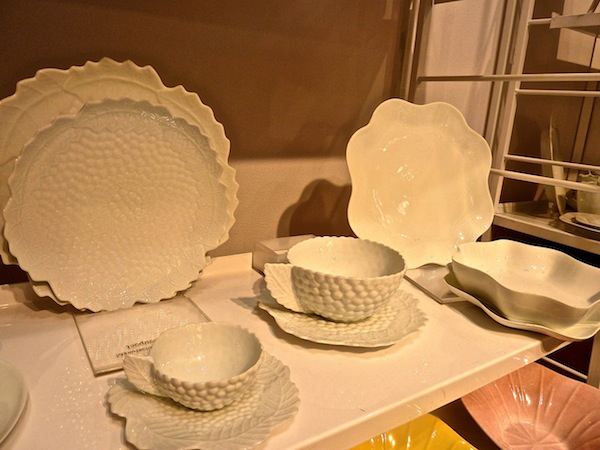 The Kiwi coffee cup has another version of the signature leaf handle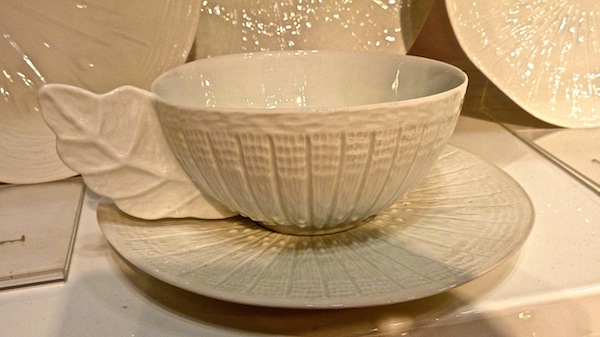 All the porcelain is available in a choice of ten colors in either biscuit, mat or shiny enamel.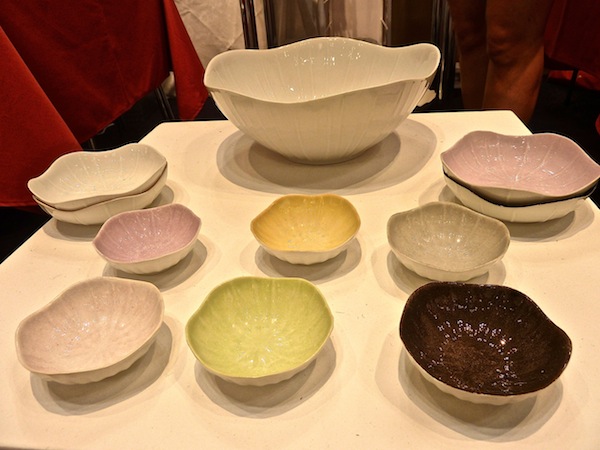 The Bonbon collection resembles the packaging of a favorite treat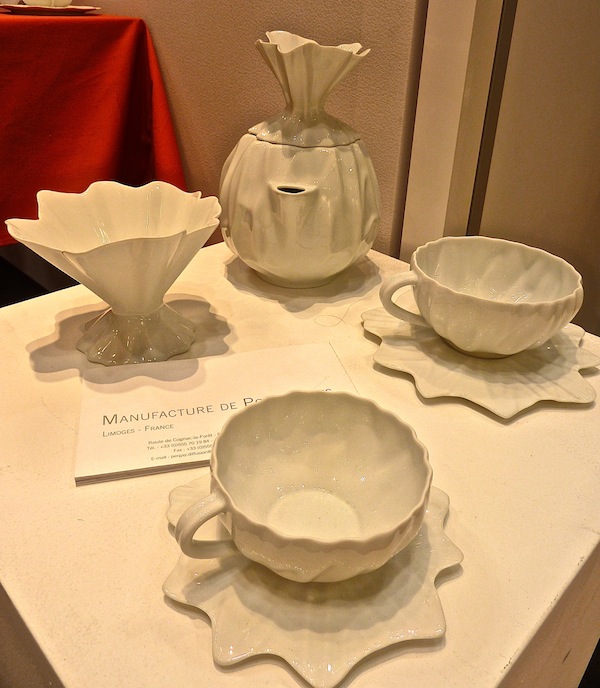 And the rounded Citrouille grouping looks like it comes right out of the pumpkin patch.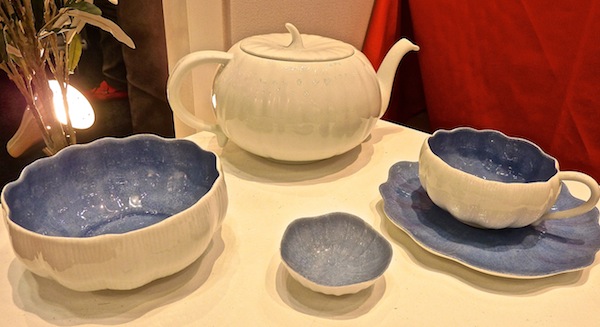 The handmade ceramics company of Montes Doggett has its roots in Mexico original home to owner Monica Porter. Using only the finest natural materials, the pieces are created of high quality Peruvian clay and fired there to be dishwasher and oven safe.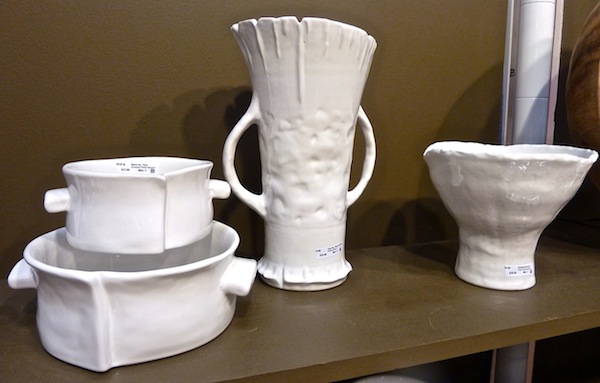 With a tagline "It's all about the food," Porter wants to "continue the tradition of creating memories at the table."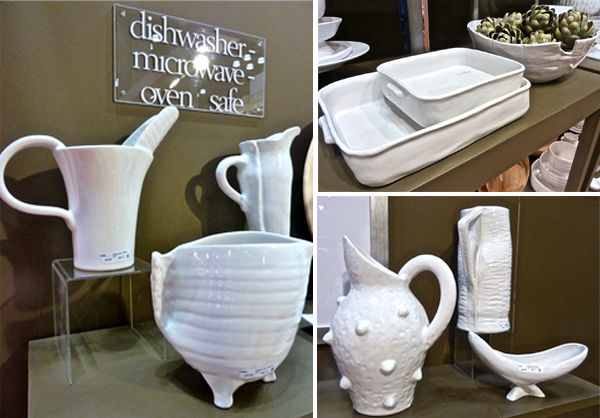 As members of the Sustainable Furnishings Council, they help to promote green practices along with their focus on fair trade and support of indigenous artisans.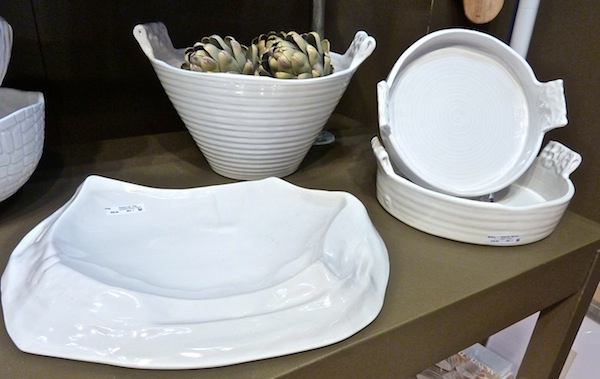 Not only are their ceramics beautiful and practical but they have personality!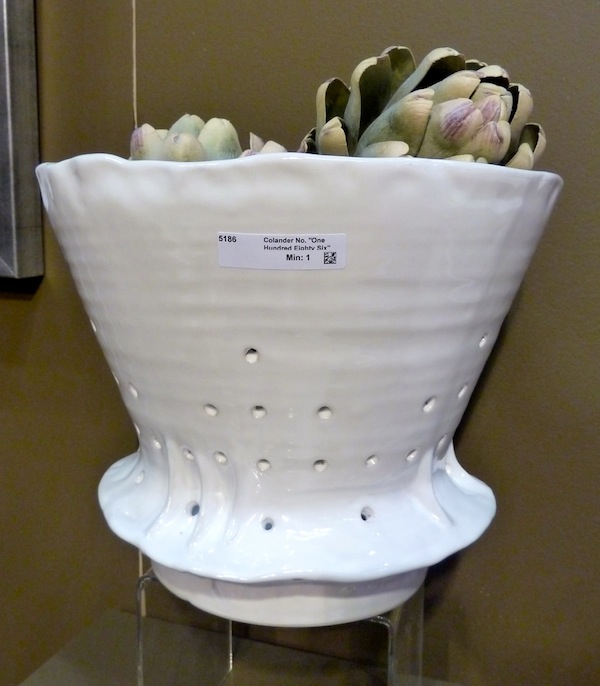 Caskata's distinctive designs are elegant graphic images of the natural world. Based on classic and historical themes, Caskata's playful approach to timeless imagery, such as the Blue Octopus below, is a refreshing take on porcelain.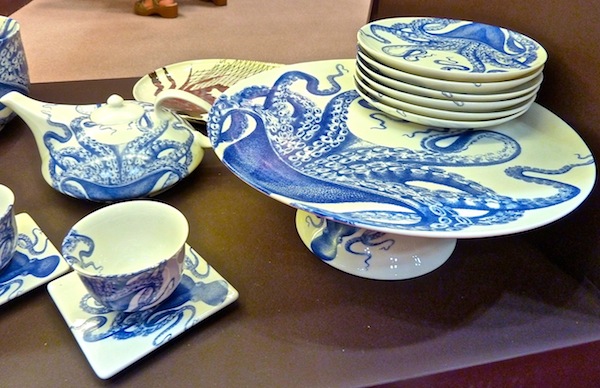 Named after one of my very favorite places, one of "breathtaking natural beauty and abundance," Caskata wants to bring a little of that New England bounty to your home.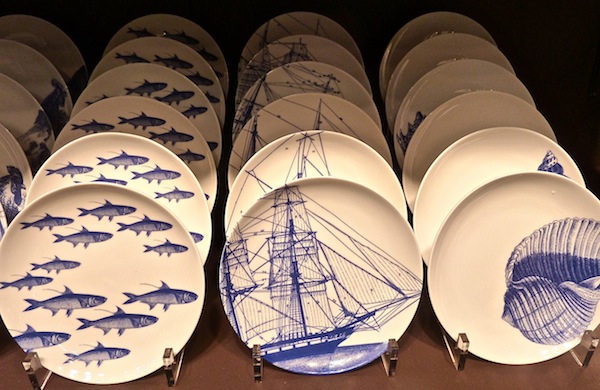 Each carefully edited composition, combines a stylish sophistication with picturesque inspiration.
From the classic blue and white of the New England seashore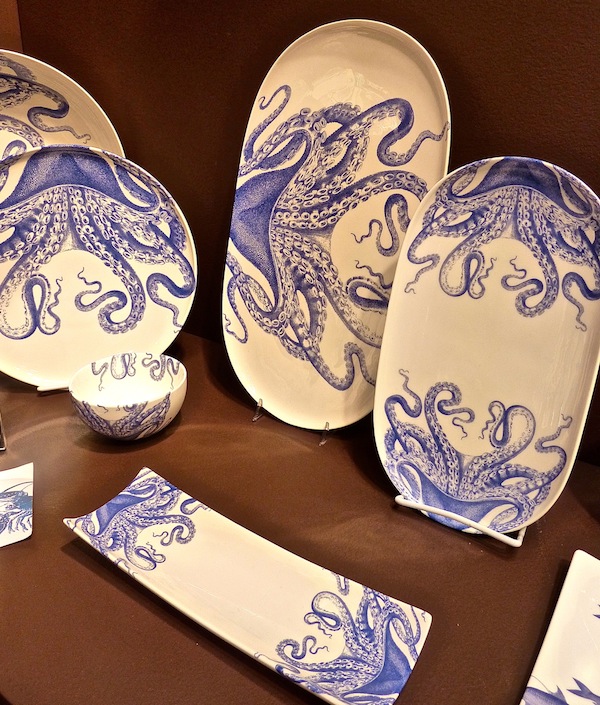 to the charcoal and creamy white interpretation of the romantic English countryside,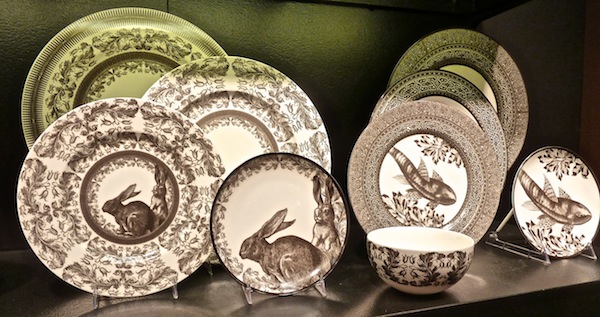 there is a contemporary portrayal of the natural world to fit most interests.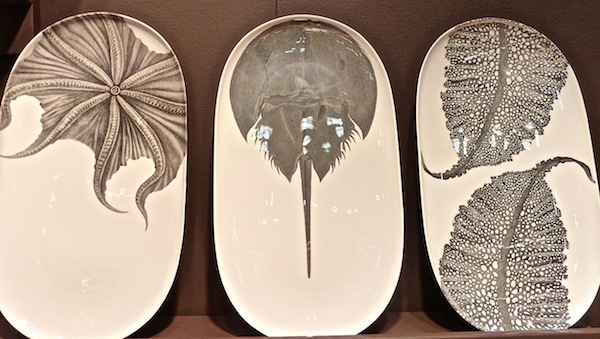 Caskata also has an Artisanal Paper line of gift wrap and napkins, printed in small runs in Massachusetts on heavy weight stock with  rich saturated color, perfect for holiday giving.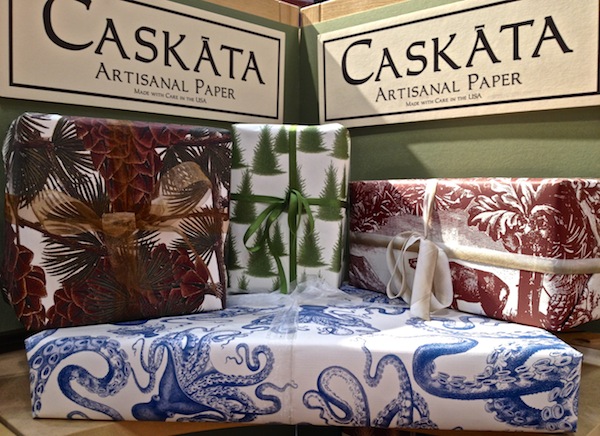 I also wanted to make note of a new product from the popular producer Mottahedeh. With all the attention to feathers and peacocks lately, I thought the introduction of their beautiful new dessert pattern was worth noting. It looks lovely with the Cornflower Lace dinner plate and Scroll charger (which I own in a versatile matte black).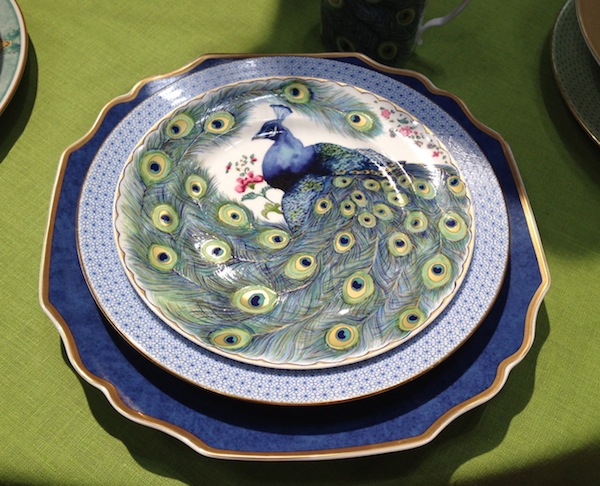 Do stop by tomorrow for a little surprise before we continue to finish up our look at the New York Gift Fair.