So do you have a favorite mixologist? Someone at your local haunt who's an expert at mixing up luscious libations? It's become an art you know. And within the field, there are even those who specialize. Terry, our resident in all things that contain "proof" in their punch, has her favorite mixologists and is introducing us today to the concept of the healthy cocktail as well. No, it's not an oxymoron as you will see.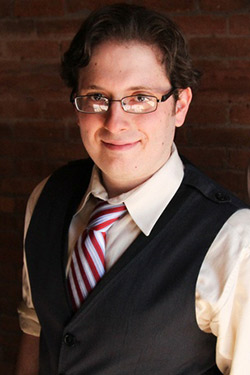 Jonathan Pogash's father, Jeffrey Pogash, who is the Director of Communications for LVMH, has been a business associate and long time friend for over 30 years.  Jeffrey got Jonathan interested in the bartending business which he then turned into a master mixologist title and has become one of the top 10 in the United States.
Jonathan Pogash is a cocktail consultant for bars, restaurants and spirit companies and has traveled the world spreading the art that is Mixology. He not only teaches Mixology at NYC's Astor Center, but is also the Director of Cocktail Development for Hospitality Holdings, an NYC-based group that owns and operates The Carnegie Club, The Campbell Apartment, The World Bar, Bookmarks Lounge and Madison & Vine. Jonathan's other clients include high profile and boutique spirits brands, cocktail lounges, and restaurants. He has a website and blog and has been mentioned in many stylish publications. He is also a frequent contributor to Fox News Health and the NBC Today Show as well as president of the New York chapter of the United States Bartenders' Guild.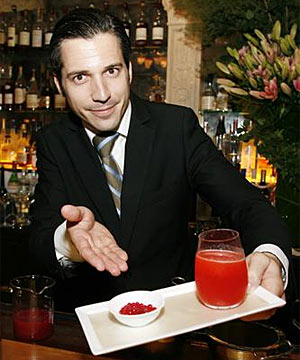 Another astonishing mixologist is Xavier Herit, shown here serving his famous Strawberries and Pearls Cocktail. This handsome fellow enrolled in hotel school in Paris at 15, and at 16 was in his first apprenticeship in Paris. But after a dismal year as a room service waiter in London, he returned to Paris and spent over a year at the Hotel Plaza Athènèe, where he got his most valuable bartending experience. The hotel's bar had just been voted # 1 in Europe, so his next stop was New York. He first went to work as a bar manager at Alain Ducasse's Mix and just two Years later Xavier landed at Daniel as Head Bartender where he is still happily mixing today. He is one of many mixologists today who are involved in the molecular mixology movement – reinventing drinks by infusing non-traditional flavors into alcohol or altering the physical properties of drinks to form gels, foams and mists. In a recent interview, Herit described where he learned to make these types of cocktails. "I have learned a lot from our pastry chef. Now we are using a lot of the same products. My approach was refined by working with Cointreau.  They invited me to a special event introducing their spherification technique they had pioneered vis-a-vis cocktails. Previously it was used mostly by chefs; I was very excited about trying it myself. That's what led to the "Strawberry and Pearls" cocktail I serve at Daniel. People love the magic of tasting strawberry flavored "pearls" of Cointreau that float in the drink and then on your tongue. The pearls are solid, but soft and sensual, and fun to play with in your mouth!" You can watch him make it here:
Another trend in the world of mixology is using natural herbs and spices for healthy cocktails. Here are a few of my latest favorites, where I explain the benefit of each addition. They are a fun easy solution for entertaining at home or you can request one from your favorite mixologist!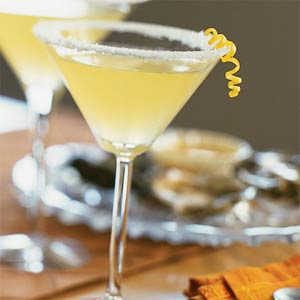 All these cocktail recipes start with a master plan:
Use this recipe for each cocktail–just swap in a different liquor and spice.
Step 1: Make a spice-infused simple syrup. In a pan over medium heat, combine 1 cup water, 1 cup sugar, and 2 tablespoons of your ground spice of choice. Once the sugar dissolves, simmer for 15 minutes. Remove from heat, allow to cool, and strain. Makes about 12 ounces.
Step 2: Create the cocktail. Use a mixture of 2 tablespoons of ground spice and 2 tablespoons of sugar to coat the rim of a martini glass. Fill a shaker with ice, 3 ounces of your chosen liquor, 1 ounce of the simple syrup, and a splash of club soda. Shake well and strain into the glass. Makes 1 drink.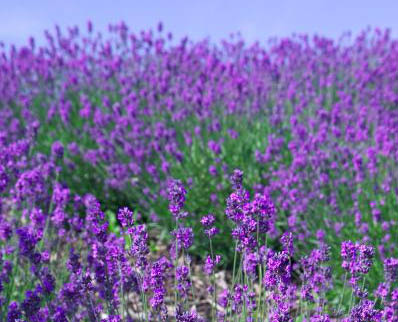 The Spirit
Absolut Vanilia
The Spice
Lavender
During the course of your week, stress levels can soar. For eons, lavender has been used to melt mental tension and relax muscles. . And new research confirms that the scent of lavender can improve sleep.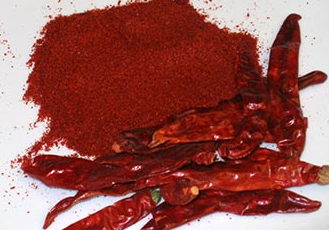 The Spirit
Hennessy Cognac
The Spice
Chili
This is one of the best drinks to enjoy if you love a little spice.  This zesty blend generates just enough heat to make your lips and tongue tingle–and to help you burn a few extra calories. Bonus: Two tablespoons of chili powder contain 88 percent of your recommended daily dosage of vitamin A, which fortifies mucus membranes to help hold off nasty winter viruses.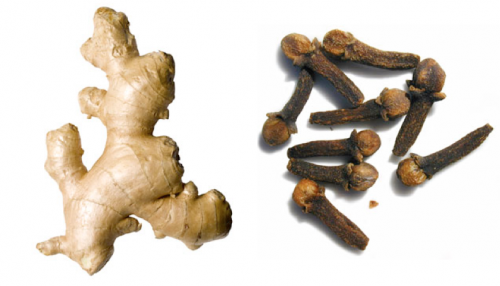 The Spirit
Bacardi Peach
The Spices
Ginger and Clove
Ginger can ward off the only things scarier than a week-long ski trip with the in-laws: cold and flu bugs. (Imbibed post-snowboarding, this drink's natural heat will thaw you out, too.) Add cloves and enjoy a concoction that tastes like peach pie and is rich in fatigue-fighting omega-3s and bone-building manganese.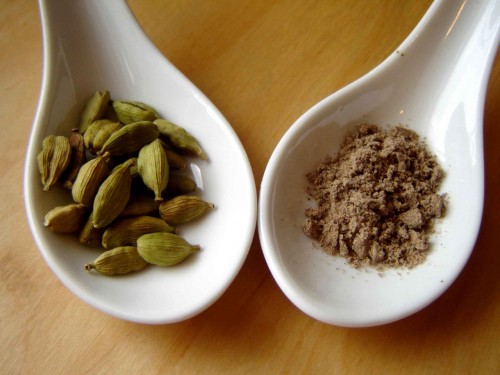 The Spirit
Absolut Citron
The Spice
Cardamom
Spicy-sweet, exotic cardamom fires up your metabolism.  The Indian spice is also a firefighter, so it's a godsend for the heartburn you got scarfing down Uncle Ted's green-bean-and-fried-onion casserole.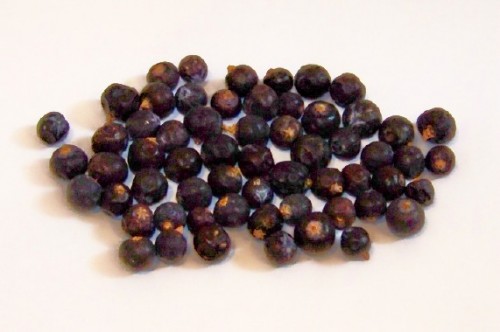 The Spirit
Tanqueray Gin
The Spice
Juniper
If the winter season had a flavor, this pine-scented mix would be it. The slight bitterness makes it a tummy-soothing nightcap after an evening of your favorite short rib meals and lots of hor d'oeuvres, and studies show that juniper berries can prevent blood sugar from spiking – so you can stay calm and composed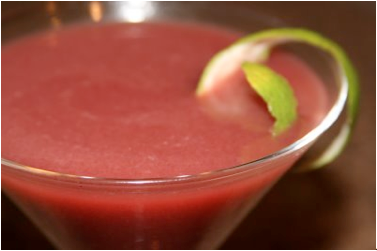 The Acai Berry Amazon Martini
Acai Berry is all the rage. It has powerful antioxidant capabilities. Some believe it promotes weight loss. The juice, in my opinion, is delicious. Acai Berry supplements are sold in most vitamin shops, but the juice is not that easy to find. The berries are highly perishable, so you will only find it in pill or juice form. I found a boxed juice at Whole Foods.
Makes 2 – 3 oz. Martinis
2 oz. Acai Berry Juice
2 oz. Belvedere Vodka
2 oz. Hendrick's Gin
1 teaspoon sugar
1 teaspoon lime juice
Add sugar, vodka and gin to shaker. Stir until sugar is dissolved. Add ice and lime juice and shake vigorously. Pour and serve with a lime twist garnish.
For a non-alcoholic martini — substitute sparkling water or 7-up in place of the alcohol.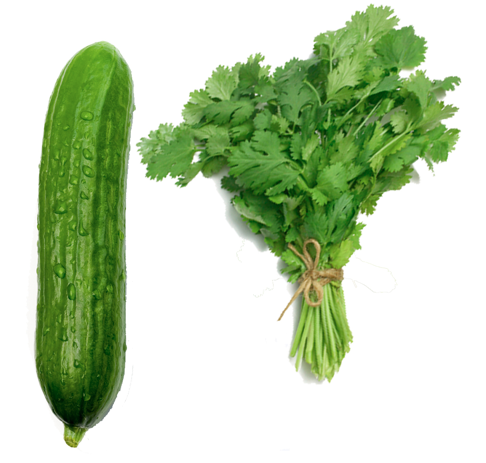 Cilantro and Cucumber Cocktail Recipe
This mixed drink is especially refreshing in the heat of the summer months. Cucumber and cilantro boast cooling qualities, promoting relaxation. (for women having a  hot flash now and then these qualities are what we need!!!)
Ingredients
3 slices chilled cucumber
2 slices fresh lime
2 slices fresh lemon
4 sprigs cilantro
1 shot (1.5 ounces) quality gin
Ice and club soda to fill glass
Preparation
Muddle cucumber, lime, lemon, and cilantro together in glass.
Add ice, gin, and enough club soda to fill glass.
Toss to mix; garnish with a lemon slice. Enjoy!
So next time you clink your glass and cheer Santé, you can mean it!!