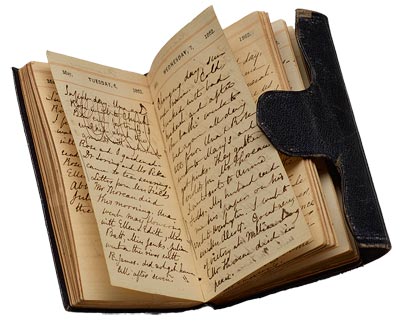 Diary of Sophia Peabody Hawthorne (1809–1871), 1862. Gift of Lorenz Reich, Jr., 1980. Photo courtesy of The Morgan Library.
I remember like it was yesterday my series of diaries as a girl – mostly with cushioned covers and accompanying little locks and tinier keys. Finding a place to stash the key and remembering where I put it was a challenge even at that age. Nowadays the practice has morphed into journaling, an exercise employed by some for both pleasure and writing practice. But I fear with the advent of email, IMing, texting and yes, blogging, this worthwhile endeavor has become a less popular undertaking. And it's a shame. Many of us have been commenting about the lost art of letter writing and I feel that taking the time to jot down our thoughts falls into the same category. A popular book making the rounds in the blogosphere is Write it Down Make it Happen, a practical and instructional incentive for readers to "write down their most extravagant wishes and, merely by the act of recording them, make them come true." This may seem a tad trendy and pragmatic but could be a good place to start for many who find writing an intimidating process. And while it has a very no-nonsense approach, it could easily help would-be diarists head in the right direction.
Another more literary source of inspiration is the new exhibit at the Morgan Library The Diary: Three Centuries of Private Lives. Even if you have no interest in ever writing for yourself, this show provides fascinating insight into the lives of the many of the featured authors. Curator Christine Nelson discussed what inspired her. "I started thinking, To what degree are status updates, Twitter feeds, and blogs kinds of diaries? Because a diary is really just a place to talk about what's on your mind as the days pass. Life builds up. You live a little, you write a little, and that's exactly what's going on with these new forms." Exactly!!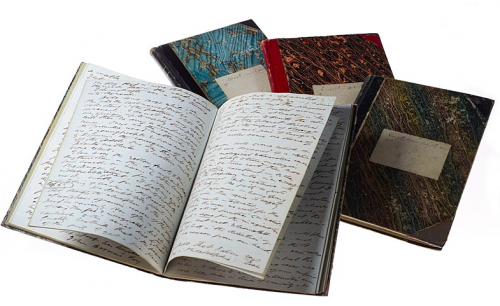 Manuscript journals of Henry David Thoreau (1817–1862), 1837–61. Purchased by Pierpont Morgan, 1909. Courtesy of The Morgan Library.
The centerpiece of the exhibition is the journal of Henry David Thoreau, accompanied by dozens of marbelized covered notebooks recording his life. But from Charlotte Bronte's escapist musings to Bob Dylan's notes and sketches while on tour, there is really something for everyone. The exhibit examines the question of what qualifies as a diary and why these authors turned to such musings. Clearly Christine Nelson captured what many of us have been thinking.  "For centuries, people have turned to private journals to document their days, sort out creative problems, help them through crises, comfort them in solitude or pain, or preserve their stories for the future. As more and more diarists turn away from the traditional notebook and seek a broader audience through web journals, blogs, and social media, this exhibition explores how and why we document our everyday lives."
And if you can't make it to New York City to see the exhibit in person, you can visit it vicariously online. The museum has provided images and links so that you can learn about a selection of the diaries, subscribe to a podcast, download the exhibition audio guide and even follow the curator's blog. In addition, there is a link so you can listen to the audio guide on your mobile device. And perhaps best of all, you are encouraged to submit comments regarding the exhibit or your own diary writing experiences.
For those of you looking to start documenting your thoughts, there are many chic choices on the market. Here are a few to pique your fancy.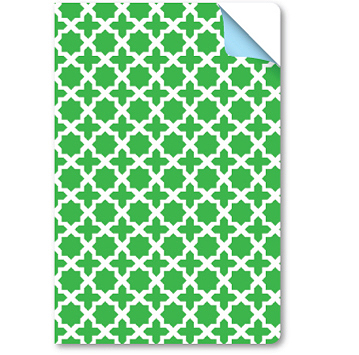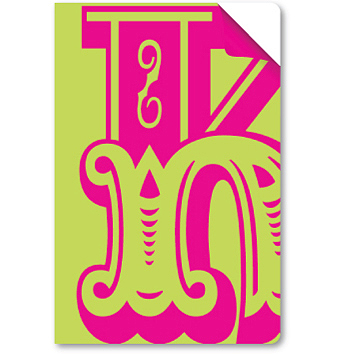 These fun notebooks from the husband and wife team at May Books are stylish, affordable, and eco friendly. Both the Moroccan Lattice Grass and the fun Monogramatic come in a cheerful array of colors and are indestructible – no pages ripping out or covers falling off.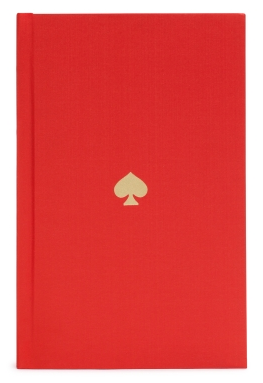 This simple, playful Kate Spade journal could be a perfect present for a special someone for Valentine's Day. You could even start them off with a romantic inscription.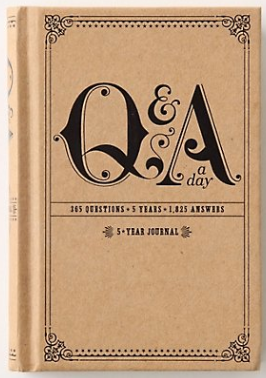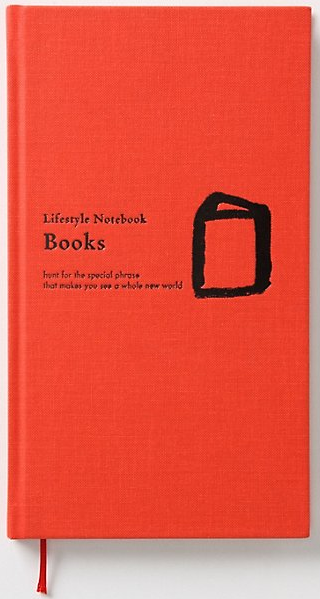 Anthropologie offers a variety of journals from this five year Q&A journal with fun prompts to get you thinking to this Books journal from their lifestyles series with places to record the author, title and genre of your reads as well as your favorite quotations and reviews.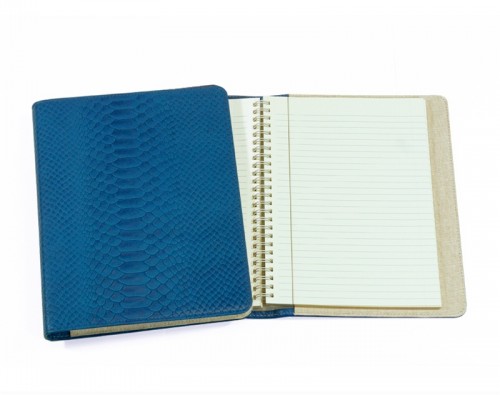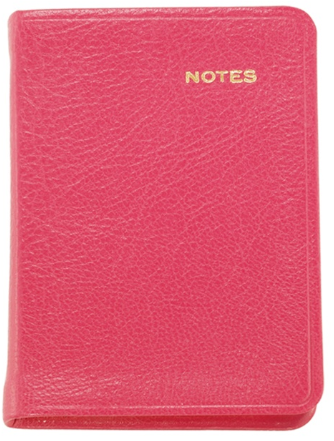 Graphic Image is one of my go-to companies for many leather items. They feature a variety of notebooks that could be the perfect writer's companion. The 9″ Wire-O-Notebook includes a refillable spiral insert with 144 lined perforated pages on gilded edge paper. The purse sized mini notebook would be perfect for those thoughts on the go you don't want to forget.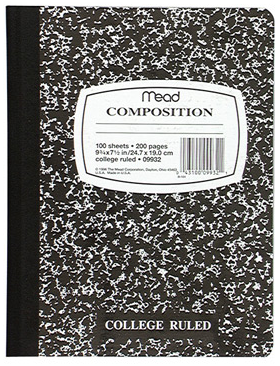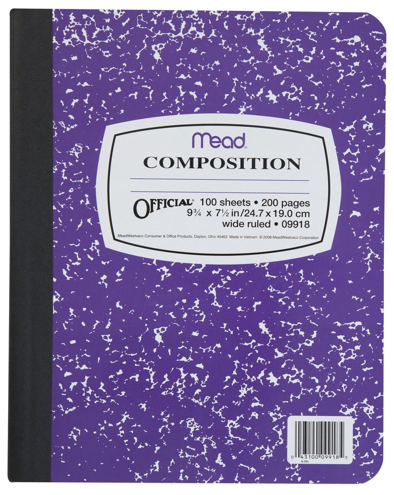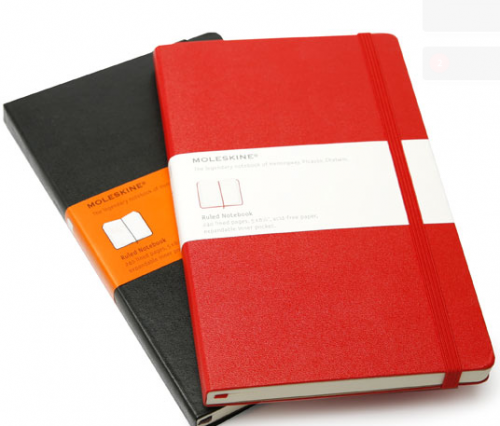 For those who like their writing vehicles straight up, there is always the classic and nostalgic Mead composition book in either the original black or new fun fashionable colors or the myriad of choices offered from the people at Moleskine.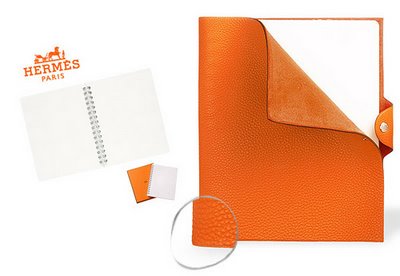 And for the luxury scribbler, there are always the beautiful and dependable offerings from Hermes. The Ulysse PM notebook at $190 (with refills at $45) is a not too devasting-to-the-pocketbook way of owning a little something from this fabulous house.