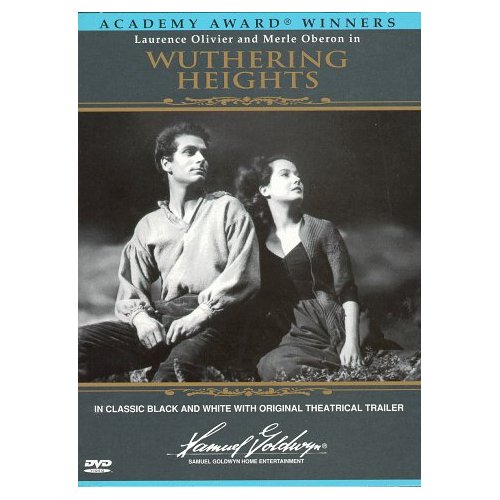 One of the diaries included in the Morgan exhibition that I covered yesterday is that of Charlotte Bronte. And although Charlotte was the inveterate chronicler in her family, her sister Emily is my scribe of choice. Wuthering Heights is her single literary classic and the film (which is based on only a portion of the novel) definitely ranks in my top 10 all time favorites.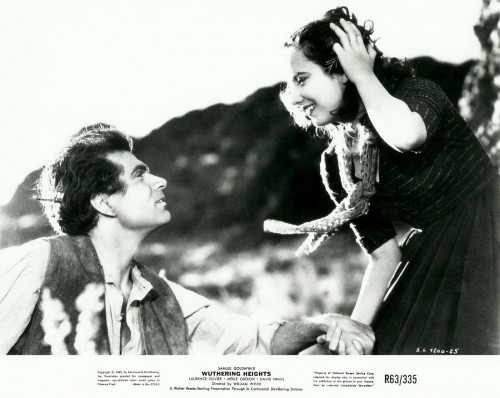 I am of course speaking of the original film with Laurence Olivier and Merle Oberon. This is one of the most exquisite, haunting movies I have ever seen. My husband makes fun of me because all I have to do is hear the music and I start to well up.  It is a powerful and compelling tale of tragic romance and if you ever had any question of the true meaning of the term soul mates, you must watch this incredibly moving film. Exquisitely directed by William Wyler, it so poignantly captures the fate of these doomed lovers and the powerful bond even they cannot destroy.
Made in 1939, it was nominated for eight Oscars, but only won one – Gone With the Wind sweeping almost every category. Cinematographer Gregg Toland was the recipient of their single award, winning a much-deserved Oscar for his moody and evocative depiction of mid-19th century English moors, which was actually shot in Hollywood.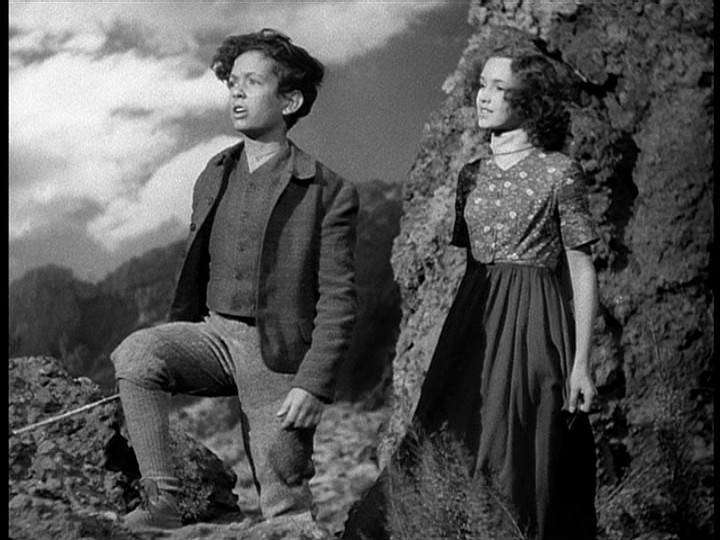 This Gothic romance tells the story of the abandoned boy Heathcliff, adopted into the family of manor-born Cathy Earnshaw by her father, who then dies several years later. The new master, Cathy's vindictive alcoholic brother, Hindley, turns Heathcliff out to become a stableboy. Although Cathy remains loyal, as they grow up, Heathcliff's brooding temperament and Cathy's haughty desire for the finer things in life begin to put a rift between them. I don't want to reveal much more of the plot, but suffice it to say this is a story not just of passionate romance but also of revenge, class and prejudice as well as Bronte's intense vision of the human psyche.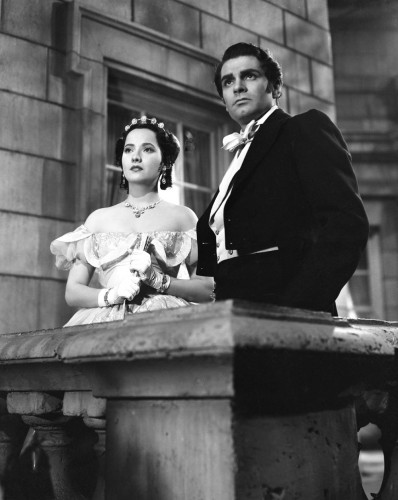 Olivier is perfect as the rough hewn headstrong Heathcliff juxtaposed with Oberon's beautiful ethereal Cathy. They are light and dark, day and night – opposites that attract and repel yet cannot exist without the other. Strong supporting performances delivered by David Niven, Geraldine Fitzgerald and Flora Robeson as well as Donald Crisp and Leo G. Carroll round out this excellent cast. And Alfred Newman's magnificent score gets to me every time. This is simply one of the most romantic movies every made and I defy you to watch it without reaching for the kleenex at the end of this masterpiece.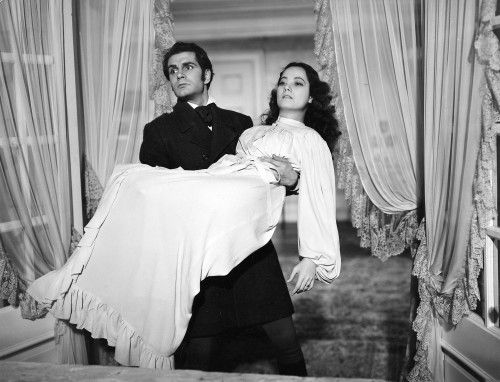 "Catherine Earnshaw, may you not rest as long as I am living! You said I killed you—haunt me, then! The murdered do haunt their murderers. I believe—I know that ghosts have wandered on earth. Be with me always—take any form—drive me mad! only do not leave me in this abyss, where I cannot find you! Oh God! it is unutterable! I cannot live without my life! I cannot live without my soul!"