Wishing all of you who celebrate a very Merry Christmas! As you readers know, setting the table is always one of my favorite aspects of the holiday season. This fall, I had attended a dinner to celebrate Vaughan's new tribal collection. While I loved many of the designs, I realized the new Eva, with its deep jewel tones and graphic pattern, would make a marvelous backdrop for a boho holiday table.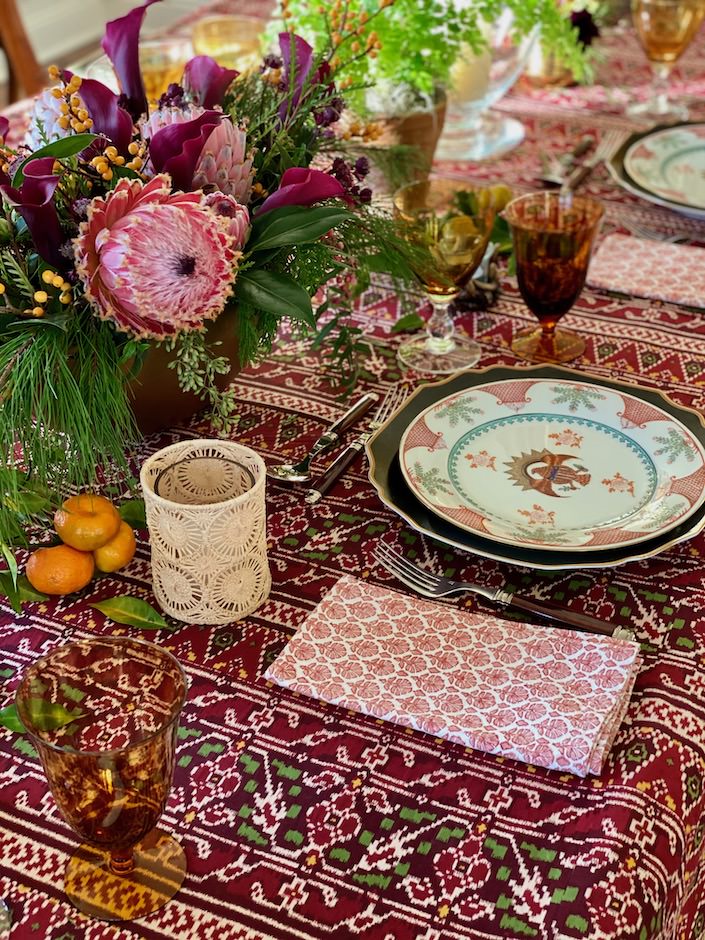 I yet again enlisted the help of Karen Legan of Lemon Dahlia Flowers, who interpreted my direction with a marvelous centerpiece anchored by dramatic proteas surrounded by other florals echoing the colors in the cloth.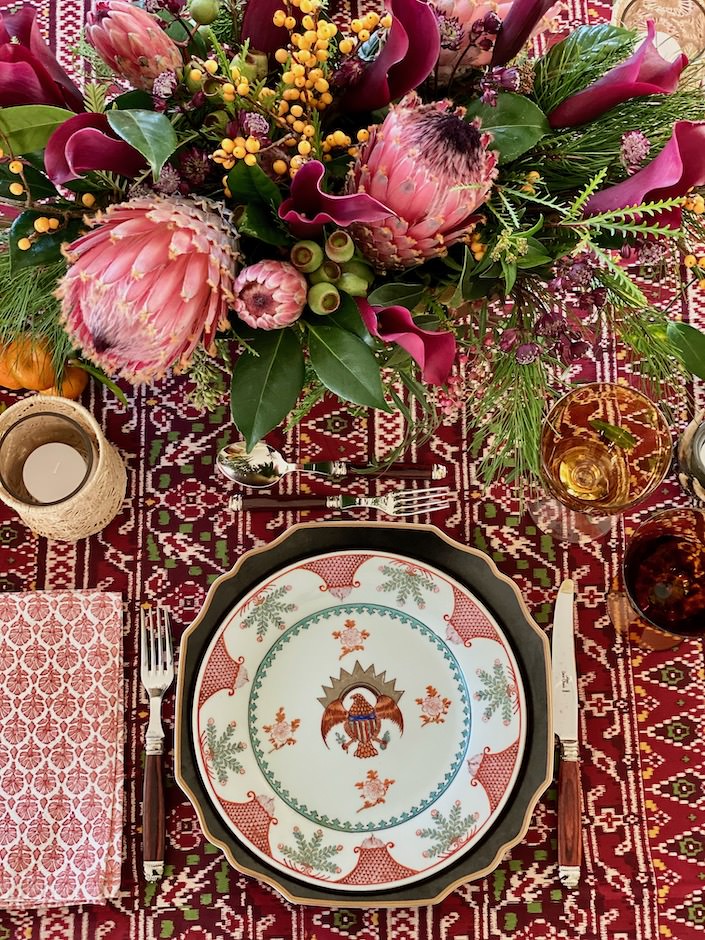 Vintage plates, amber and tortoiseshell glassware, Alain Saint-Joanis flatware and my favorite Mottahedeh chargers completed the theme. Maidenhair ferns and branched oranges added natural and fresh touches.
all photos by Stacey Bewkes for Quintessence
Hoping all of you are able to celebrate the holidays with friends and family. And, as always, a grateful note of appreciation for your continuing readership!