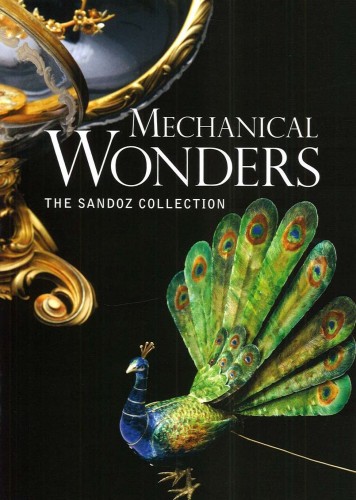 Several weeks ago I attended a marvelous event that represented the epitome of creative collaboration. Beginning with a shared passion of two collectors, a connection was made spanning decades and generations. Add to the mix a rare master craftsman and an extraordinary exhibit of breathtaking beauty and mind-boggling technical skill became possible.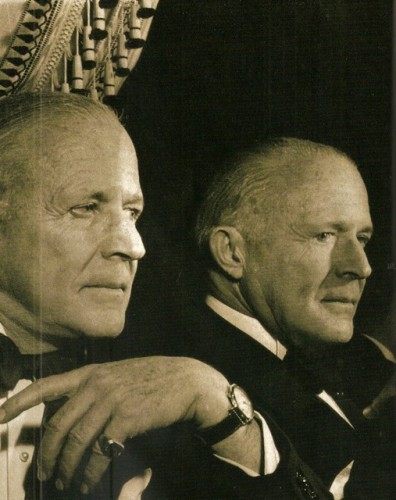 photograph by Trude Fleischmann
It all started in 1941 when Maurice Sandoz, the heir to the Sandoz pharmaceutical fortune, visited New York and forged a lifelong friendship with Alexander Schaffer, the owner of A La Vieille Russie (the NYC gallery). A writer, composer, philanthropist and collector of precious objects, Sandoz was particularly fascinated by the complicated mechanisms of watches, clocks and automatons (mechanical works of art with moving parts, figures and/or animals). This ultimately led him to seek out the incredible craftsmanship of jeweler Peter Carl Fabergé. As experts in antique jewelry, porcelain, silver and Russian culture, A La Vieille Russie became a natural resource for Sandoz in his search for items created by the famous atelier. In 1954 he acquired, through Schaffer, the now famous Fabergé Imperial Swan Egg, cementing their bond.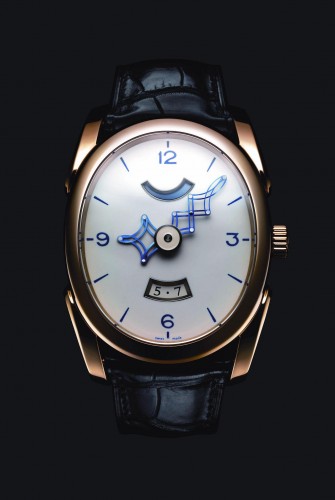 The third leg of the triumverate is watchmaker Michel Parmigiani.  Since the late 1970's he has been responsible for restoring and maintaining the mechanical objects in the extensive Sandoz collection. It was through this relationship that, in 1996, the prestigious Parmigiani Fleurier horlogerie was born. The luxury watch brand is not only a keeper of the past (the restoration workshop is one of the finest in the world) but has an eye on the future as well, recently creating three new masterpieces, including the Toric Ovale above, destined to become collector's pieces in their own rite. Inspired by works in the Sandoz collection, these unique watches bridge the vision of past watchmaking genius with contemporary excellence.
In 1982, the Fondation Edouard & Maurice Sandoz (FEMS) was created. This organization is responsible for promoting and preserving the works of the brothers, including Maurice's extensive collection of antique automatons. Some of the collection had previously been donated to the Musée d'horlogerie du Locle (MHL) in Switzerland and the exhibit represents pieces from both collections.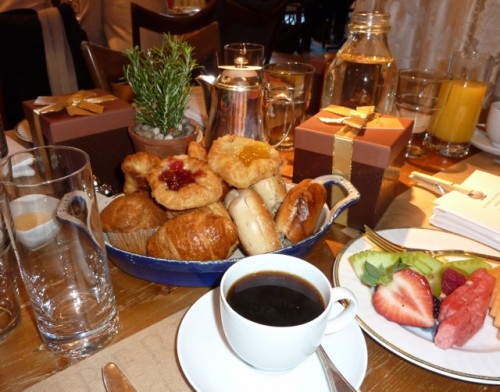 The press preview morning started with a lovely breakfast presentation at BLT Market, in the Ritz Carlton, including a gift of delicious Swiss chocolates. What a treat!! It was here that we learned the genesis of the exhibit and the amazing efforts required to present this collection together for the first time.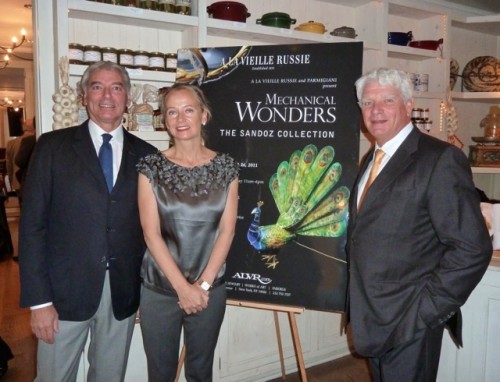 Pictured above are Jean-Marc Jacot, Parmigiani CEO, Marcia Mazzocchi, Parmigiani US President, and Pierre Landolt, Chairman of the Sandoz Foundation.
Tomorrow we will take a look at some of the exquisite works of art in this rule remarkable exhibit. Be prepared to be amazed!!